Recent recommendations for random collections for these Fun Fotos Friday posts have been great. Keep 'em coming! On my last selection of pics Celebrating Equality and Open Mindedness, LiveWorkDream subscriber Care had another good suggestion – and a challenging one at that:
I've been browsing your blog and like these "random" posts. How about a post about quirky "Americana" that you guys have seen along the way, but with a twist: try to find photos that celebrate how wonderfully diverse Americans are in terms of ethnicity and race. The fake igloo might be the symbol of the kitschy American roadside attraction but really, we are so, so much more. I look forward to seeing if you have anything!
So, we have entire galleries of Scary Americana and Funky Art Scenes we've seen on the road. And the quirky bit should be no problem, considering we've visited many unusual roadside attractions over the past 13+ years. Adding in the race card may be tricky, but lets take a look…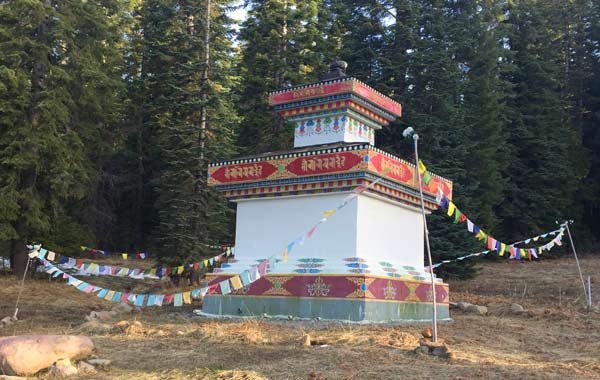 First I checked our secret source for totally random photos, and found this Shtupa we discovered in the woods near Mt. Shasta. I would say that celebrates diversity! Apparently, we never wrote about that either. But we do have this Weed Shtupa Video on the LiveWorkDream Channel.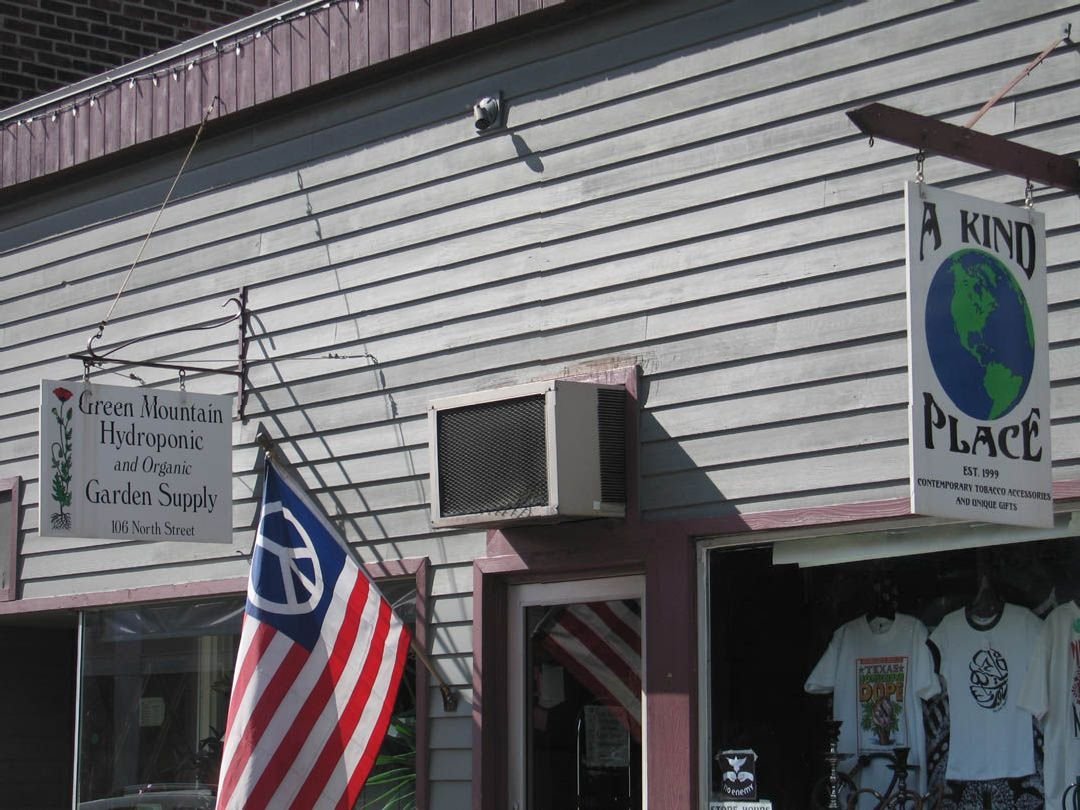 I'm sure these Kind Folks in Bennington welcome any celebration of diversity.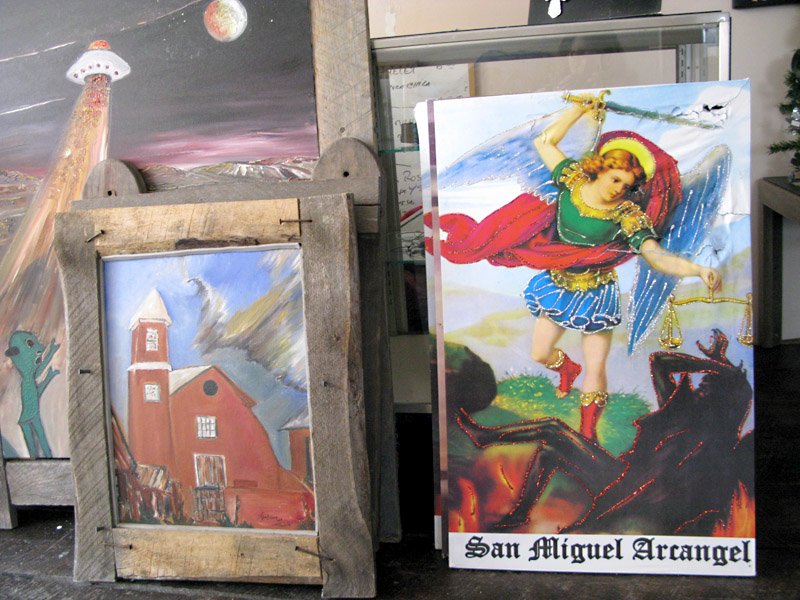 Artwork of the Magical Mr. Medina is certainly diverse in nature.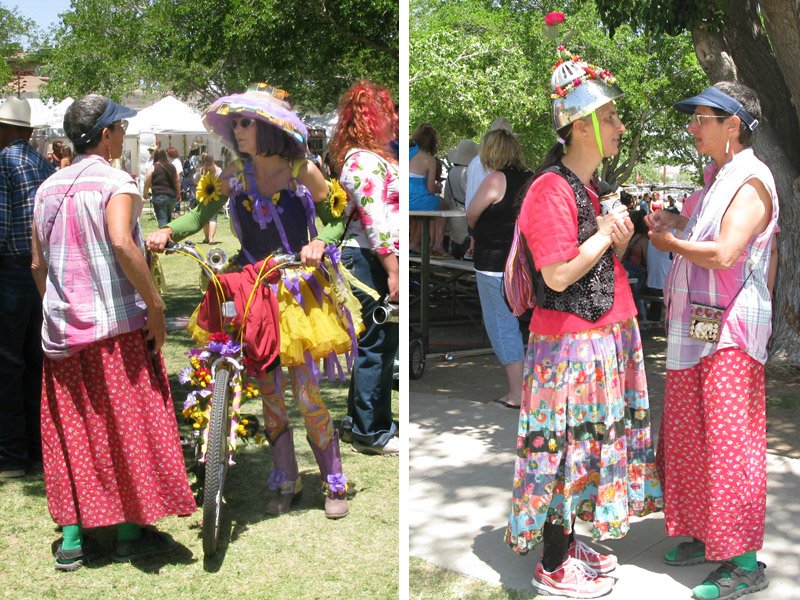 It doesn't get much more diverse, nor as celebratory, as the scene at the T or C Fiestain Truth or Consequences!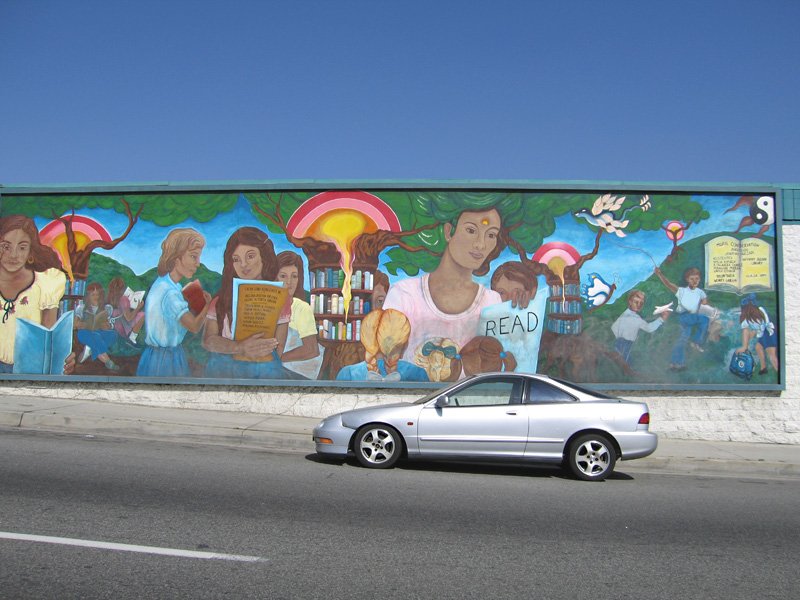 Though it may not be very quirky, this mural on the East L.A. Library certainly celebrates diversity.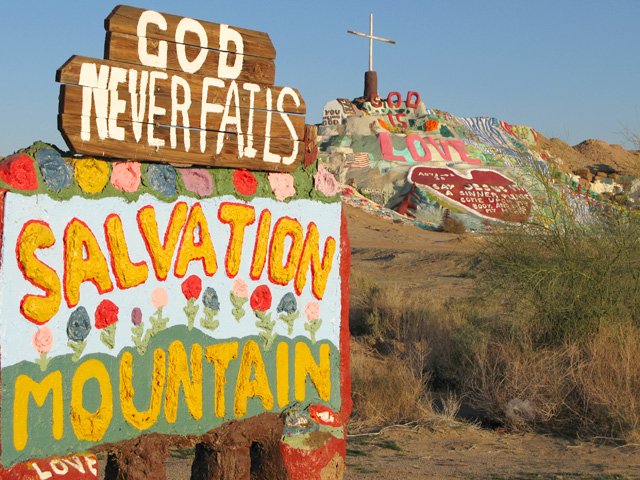 Salvation Mountain at the entrance to Slab City is one of the quirkier attractions we've encountered, and it screams a certain sect of Americana. We won't get into the extent of that equality discussion, but it certainly does celebrate peace and love.
The funky collection of Hunter S. Thompson memorabilia is rather diverse, and celebrates plenty of fear and loathing at the Golden Tiki.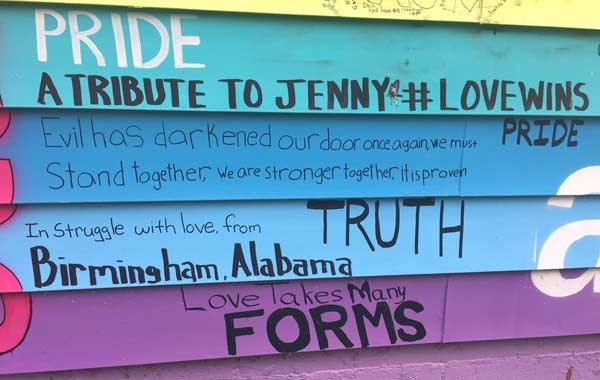 Of course I found more photos of the Equality House. But what's up with this house: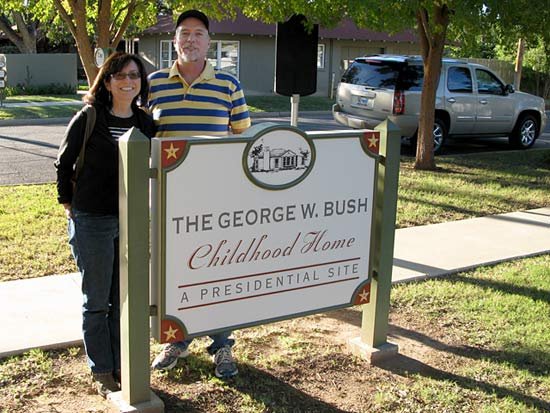 Did you know W's grandpappy was an early supporter of the United Negro College Fund?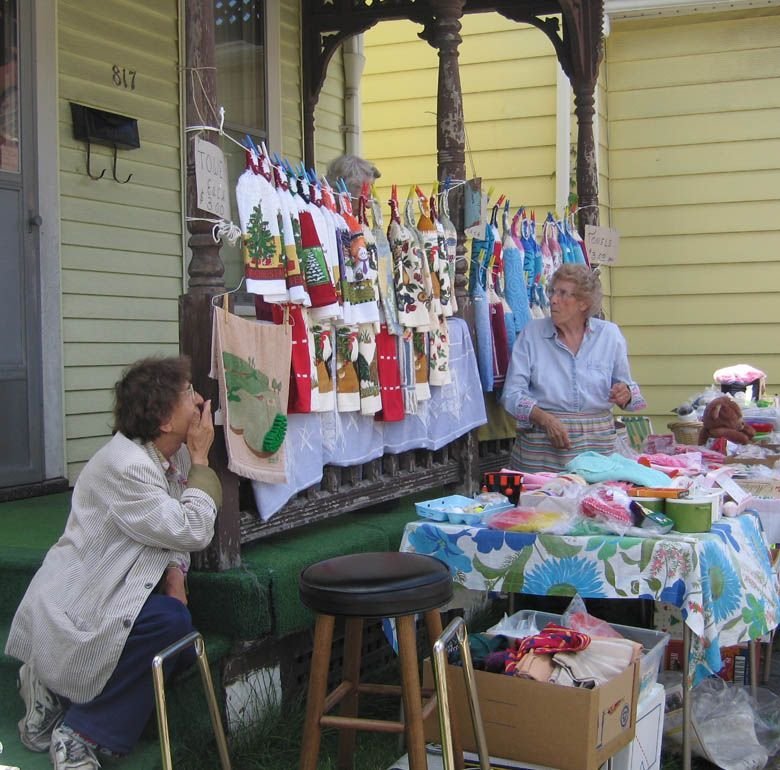 The Johnstown PA Ethnic Festival and FolkFest was quirky, and exudes Americana, though I wouldn't exactly call it very ethnically diverse.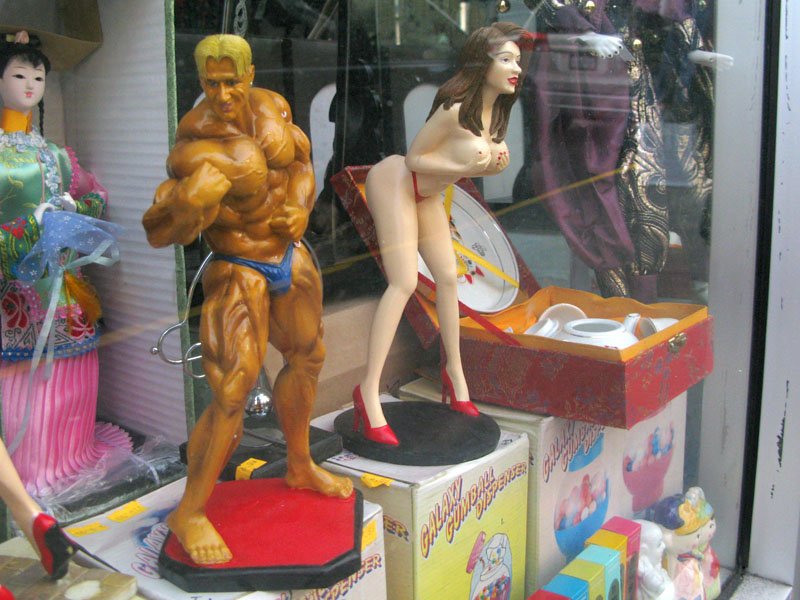 As diverse as San Francisco's Chinatown is, the merchants celebrate a certain amount of American Kitsch.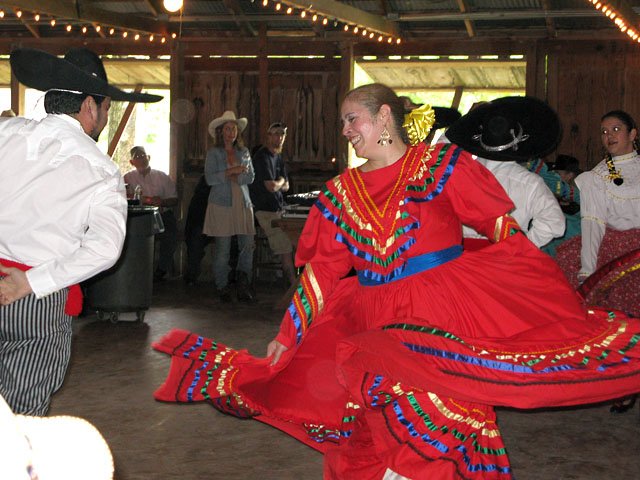 Everybody's Somebody in Luckenbach, Texas.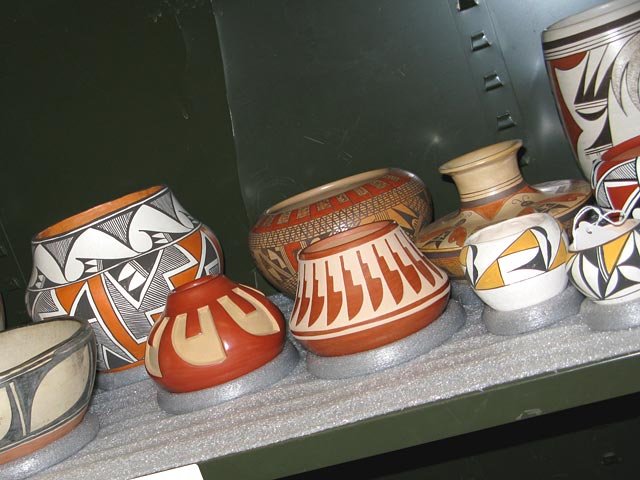 Mizzou's Muesum of Anthropology includes an extensive collection of Native American artifacts, and the largest assemblage of all things archery dating back to ancient times in China.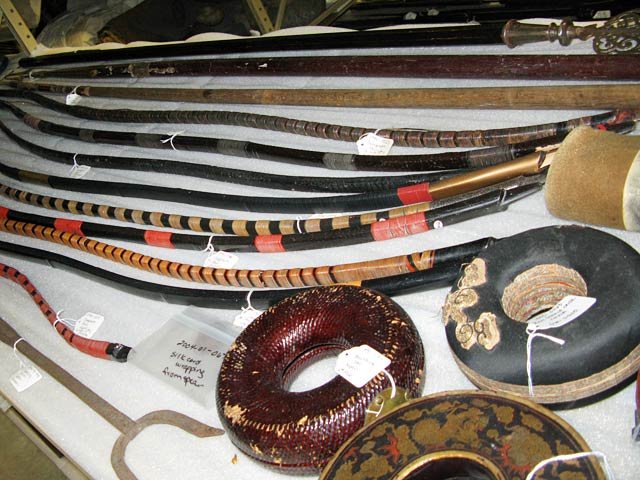 Oh, and it is the resting place of Ghost Dancing – William Least Heat Moon's van from his iconic Blue Highways road trip.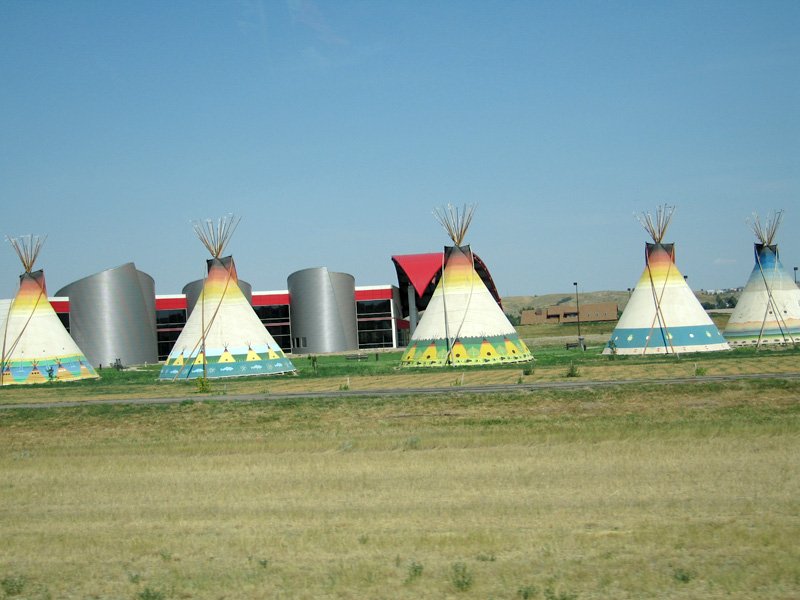 Finally, I couldn't find any igloos. But we do have the obligatory teepees seen at rest stops across the midwest. Americana indeed…
Next?