Follow phase two of our full-time RVing road trip sabbatical with the interactive maps below. And don't miss the travel maps from Phase I of our journey to see where Jerry led us during our first two years on the road.
Where have we been?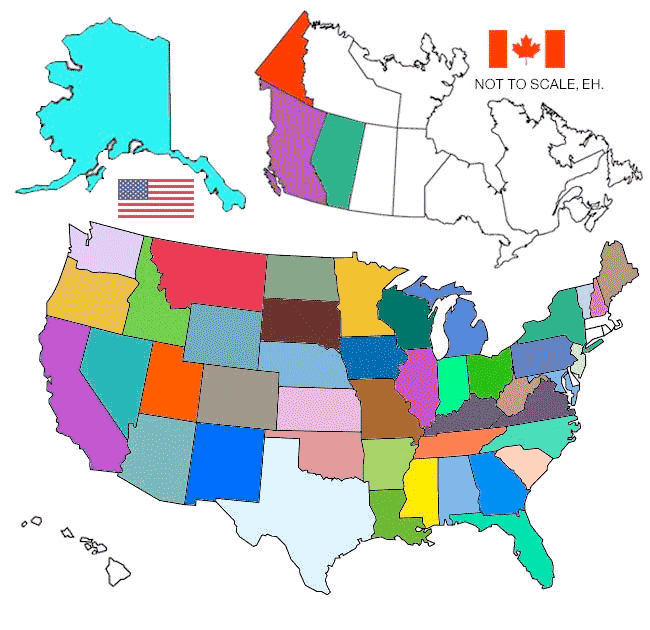 Create your own RV Visited States Map at visitedstatesmap.com.
Where are we going?
Now that we have sold our perfect Colorado summer home we are officially true full-time RVers once again with no "Home" base. We have learned that we love traveling far too much to settle down for an entire season. So, we are on the road again full-time, workamping and running our businesses from wherever we choose to call home. Join us for the ride!
Find the Best Road Atlas Maps on Amazon!
And now…
Fort Collins, Colorado to…? (09/18 – ?)

Best Travel Guide Recommendations
We are still navigating this country with good old fashioned paper maps – no GPS – and recommend the following guide books to make your travels easy …
North! To Alaska…
McCloud, CA to Alaska, to Colorado (04/18 – 09/18)

Best Travel Guide Recommendations
On The Road Again…
Red Feather Lakes, CO to Mount Shasta, CA (09/17 – 04/18)
Snowbird Season 7
Red Feather Lakes, CO to Big Bend and Back (09/15 – 05/17)
Snowbird Season 6
Red Feather Lakes, CO to So. CA & back with trips to Nashville, TN & Oregon (10/14 – 04/15)

See full screen or create your own.
Snowbird Season 5
Red Feather Lakes, CO to Big Bend and back via Eureka, CA (05/12/13 – 09/01/14)

Snowbird Season 4
Red Feather Lakes, CO to Fredericksburg, VA and back via Los, Angeles CA (05/18/12 – 04/06/13)

Snowbird Season 3
Red Feather Lakes, CO and Back via Big Bend, TX (10/17/11 – 04/10/12)

Snowbird Season 2
Red Feather Lakes, CO and Back via Arizona (10/28/10 – 05/05/11)

Snowbird Season 1
Red Feather Lakes, CO to Gonzalez, TX and Back (10/23/09 – 05/15/10)