Yes, you can earn an Income Anywhere!
Get the best remote income tips for full-time RVers, vandwellers and all digital nomads to make money on the road.
Now in it's fourth edition, @LiveWorkDream provides more valuable resources for remote employment, workamping, the Gig Economy, and starting your own remote business. Includes hundreds of employers, side hustle apps, and more.
From the authors of Be More Dog: Learning to Live in the Now – loving life on the road as location independent entrepreneurs since 2007.
How To Make Money on the Road
This book is your ultimate guide for how to downsize, start full-time RVing, and support your nomadic lifestyle.
In this edition we provide more valuable resources for hitting the road debt-free, and finding that perfect job you can work from anywhere. Includes numerous remote employment resources and tips about working for profit-sharing companies without getting scammed.
Interested in workamping? We share tips from our 15+ years experience, and give you the most comprehensive directory of employers hiring everywhere. Think beyond the campground! Discover jobs with the circus, oil field gate guarding, fulfillment centers, seasonal harvests, and many more. See where to look for work on ranches, organic farms, or in the cannabis industry.
Looking for a side hustle? Learn all about the Gig Economy. Earn extra cash with apps for finding work as a driver, delivery person, mechanic, construction worker, or nurse. Find out how to start making money today as an artist, graphic designer, writer, translator, or virtual assistant. Get the truth about taking surveys and other micro-tasks that can put more money in your pocket.
Why not start your own remote business? As location independent entrepreneurs for the past two decades, we share what works for how to become a true digital nomad.
Hundreds of Resources:
Hitting the Road
Learn from our 15+ years of experience on the road, working from anywhere. We share proven advice for transitioning to RV life, getting out of debt, and managing your budget to support your nomadic lifestyle.
Workamping
Discover the wonderful world of workamping to save on site rent, and make a living while exploring new areas. Find fun jobs with many listings for paid host positions, RV resort help, seasonal harvests, warehouse work, and much more.
Remote Employment
Detailed lists for job search platforms and top companies hiring remote employees help you find your next work from home job. And learn how to tell MLM schemes and scams from legitimate profit sharing businesses.
The Gig Economy
Get direct access to numerous side hustle apps for earning supplemental income. You'll find platforms for any job – from rideshare driving and delivery jobs, to being a writer, translator, handyman, mobile mechanic, and more.
Self Employment
Become a true digital nomad. Learn how to find your niche and run your own location independent business from anywhere. Open an online shop or make money from your blog. We've been doing it for more than 15 years!
I think what you're doing is cool.
The Dave Ramsey SHOW, AUG.2012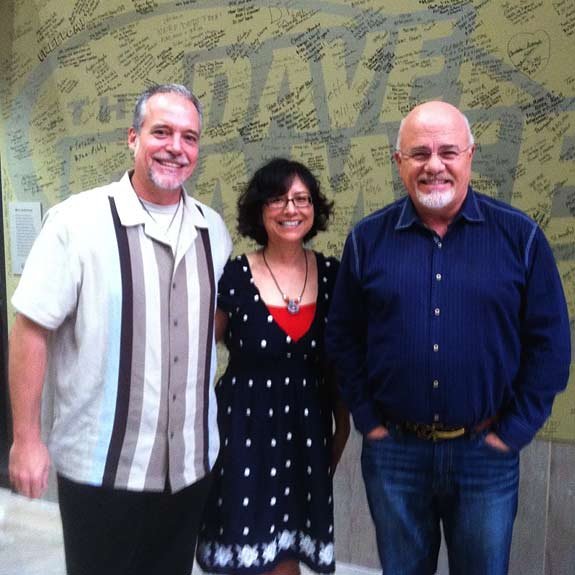 You guys are the OGs of full-time RVing.
Jason Epperson
RV Miles Podcast Host
They don't just write about it; they live it too. This guide won't steer you wrong
JODY ANDERSON DUQUETTE
EXECUTIVE DIRECTOR, WORKAMPER NEWS
Get your Favorite Format for Income Anywhere!
Available in paperback and immediate download for all e-book readers, or purchase on Amazon.
Wow! Invaluable information from folks who obviously know what they're talking about…I highly recommend Income Anywhere to anyone looking to start their independent nomadic lifestyle.
A Must Read for the New Nomad!
Cin, Amazon Review
Income Anywhere is the indispensable guide to making a living on the move…Whatever your adventure looks like, this book is the essential companion.
Inspiring. Actionable. Valuable.
bradyo, Amazon Review
I am new to workamping experience and this book answered a lot of my questions on how to earn money while traveling.
Beginner full time rv'er must read
Becki, Amazon Review
I would recommend this book to anyone who wants realistic ways to earn income while traveling.
Expert advice from the "O.G. digital nomads"
RYP, Amazon Review
This is a great resource! …full of ideas and resources to start you on the path in the "mobile" economy.
The authors clearly know from which they write
Syd, Amazon Review
This is full of information to successfully full time in our RV…A must have for anyone researching the RV life!
Well written and full of information
Kelley Z, Amazon Review
Just started reading this book but already have found several possibilities for paying for our near future full time RV lifestyle.
lots of hints for financing a full time RV lifestyle
Purple Grape, Amazon Review
We are nomads. And this is perfect.
Very informative
Pamela, Amazon Review