In my recent Friday Photos post, I asked for suggestions of topics to search for my next random collection of pictures from our 12+ years of full-time RVing photo galleries. That bit about refueling my Chi was a great idea – thanks Laura! – but it deserves more thought for a longer form article. Maya asked about our favorite dog-friendly national parks and state parks we've visited. So I've searched the Galleries for national parks, and dogs instead…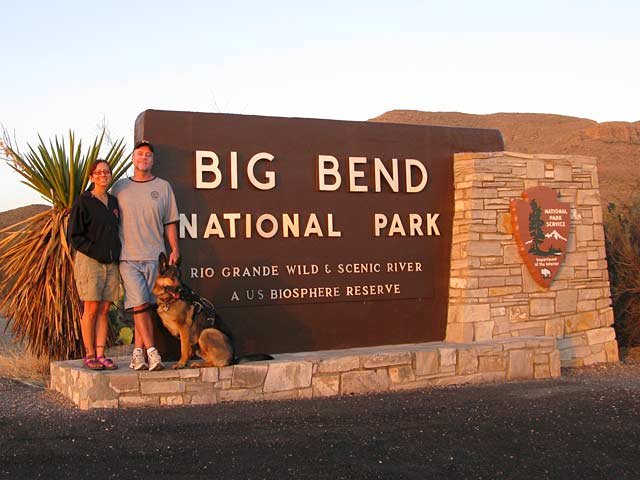 Well, as far as I've seen, there are no dog friendly national parks. Most state parks do not welcome dogs on trails either. But to be honest, Rene knows better than I do about this. She has researched the topic of dog friendly state and national parks in depth. A quick Google search came up with a few of her top articles that include better details than I can surmise, so here they are:
Also, to be totally honest, ever since we hit the road our dog(s) have been Tripawds. And with Wyatt getting up in age on his three legs, we don't do much hiking any more – and haven't in a long time. So we don't often find ourselves searching for dog-friendly national parks.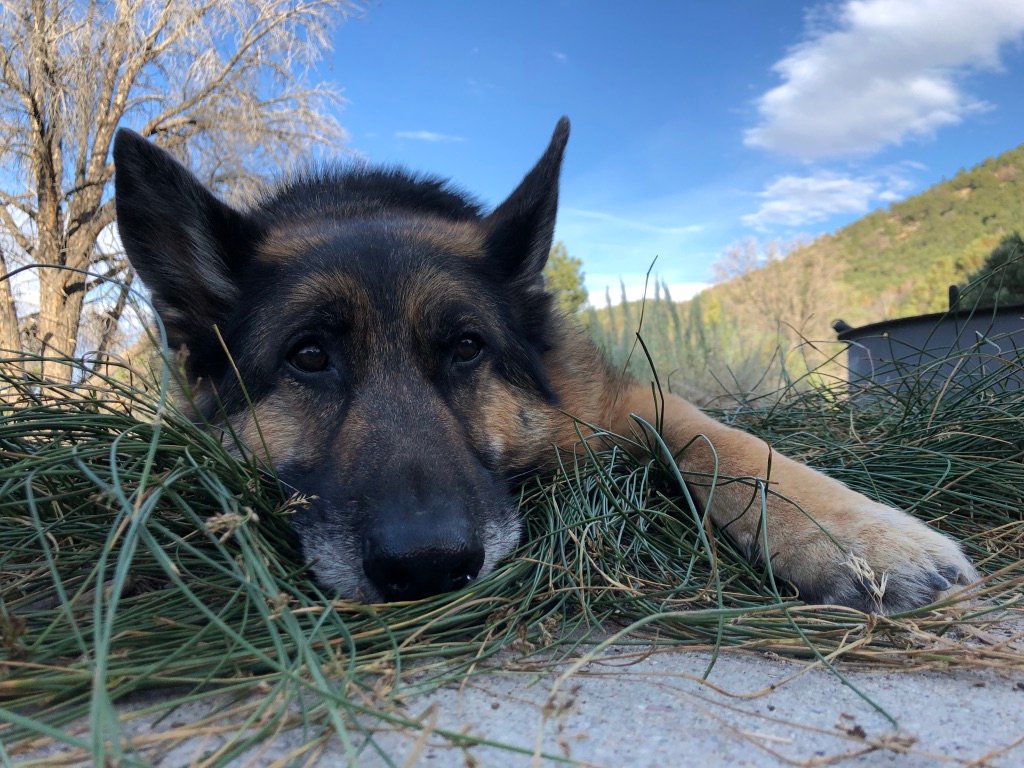 But we do love dogs. And we have visited many national parks. So, what did I find while searching for relevant random photos?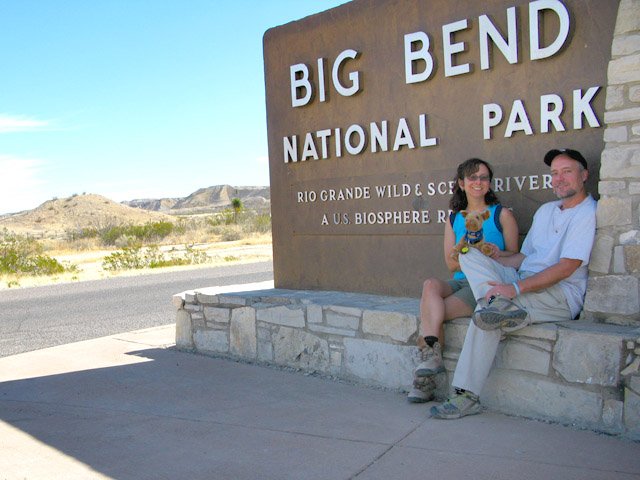 Big Bend National Park is probably the best in my book. We've certainly written quite a bit about that, and I'm looking forward to getting back there again.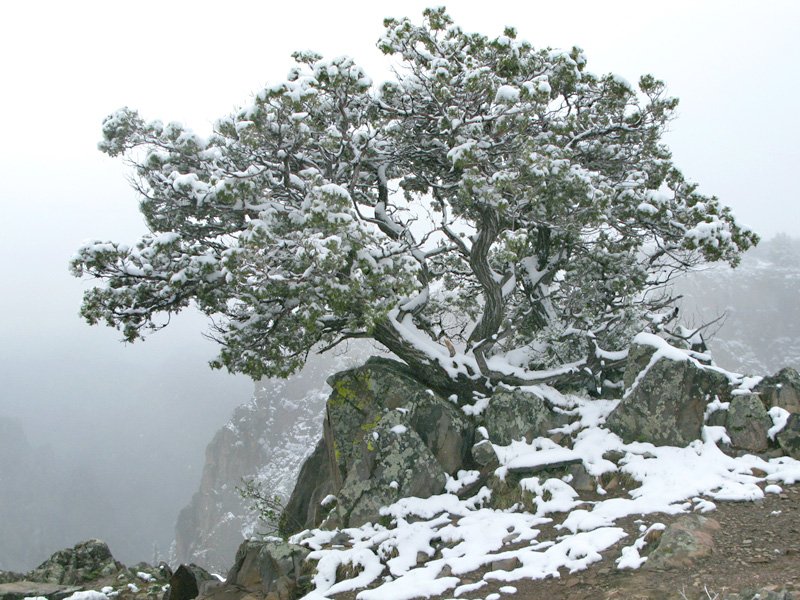 Black Canyon National Park in Colorado is also one of my favorite National Parks, even if it was rather cold when we visited.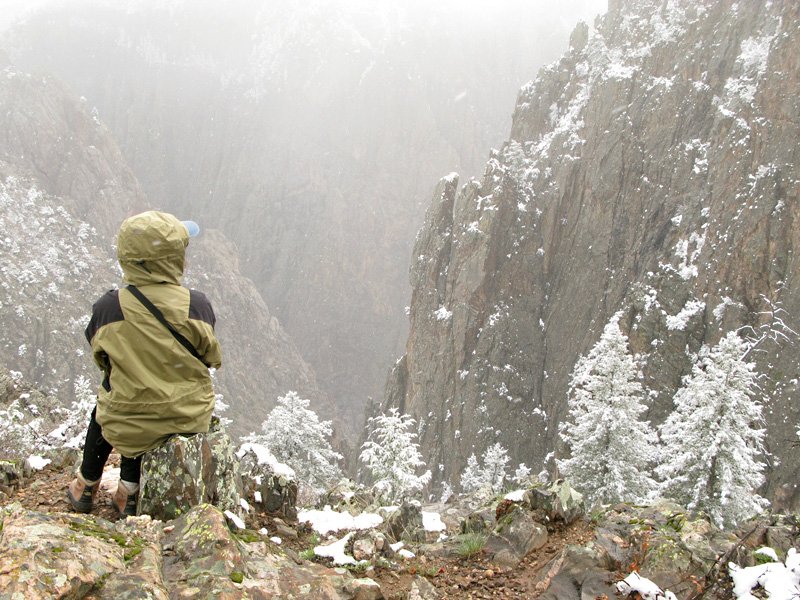 Good thing we were prepared with the right outdoor clothing, which Rene wrote up in great detail for us.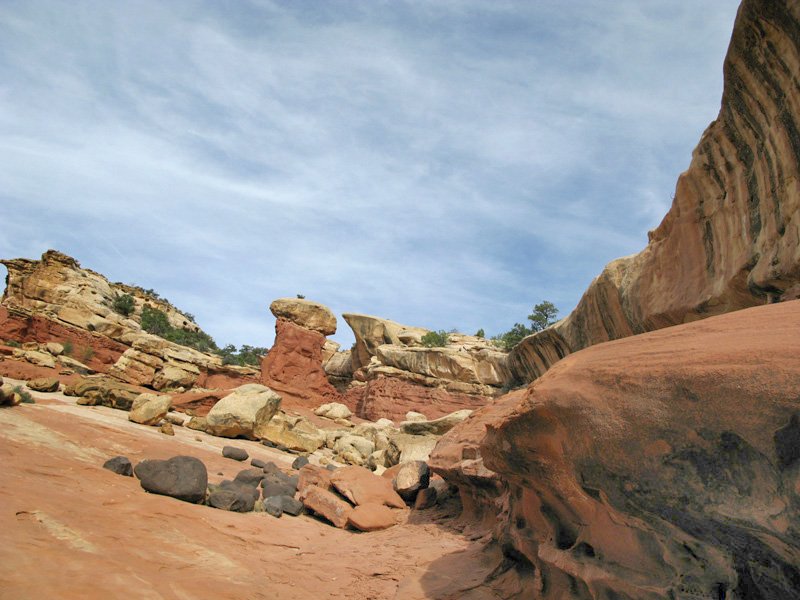 Of course, Cohab Canyon in Capitol Reef National Park has extra special meaning for me.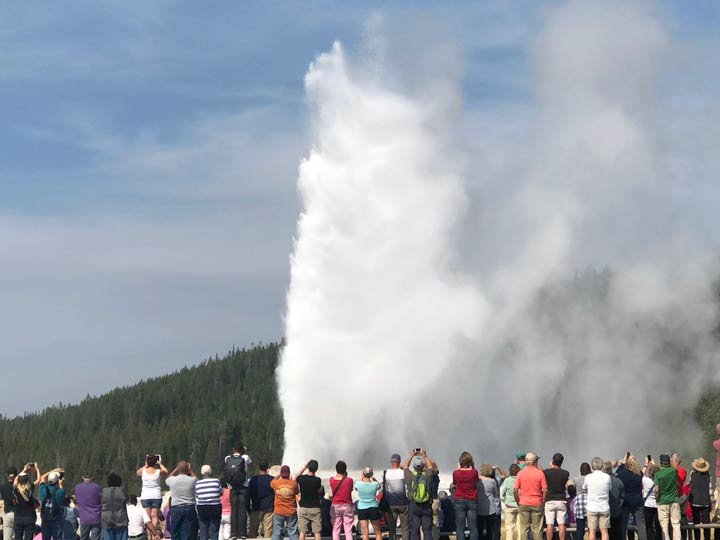 And we have the obligatory Old Faithful video and plenty of photos from our Yellowstone visits. Some of those posts get rather sentimental – or at least contemplative – though, considering what happened there way back when in our journey.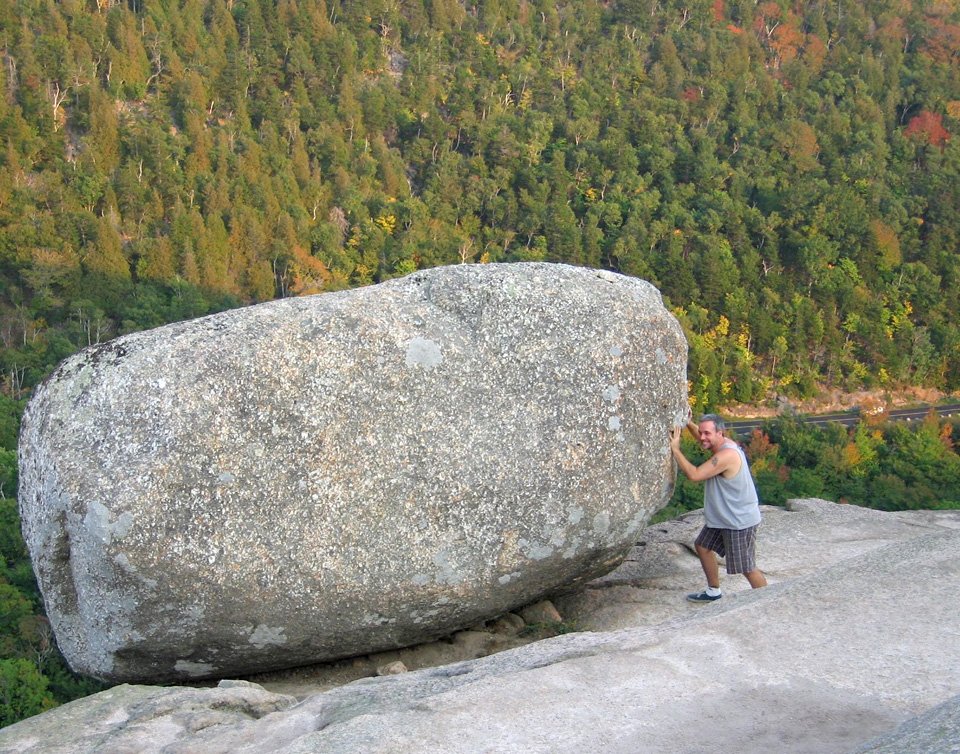 Notice the shoes in this picture, and you'll understand the extent of our hikes – like this short one in Acadia National Park, while Jerry waited in the truck.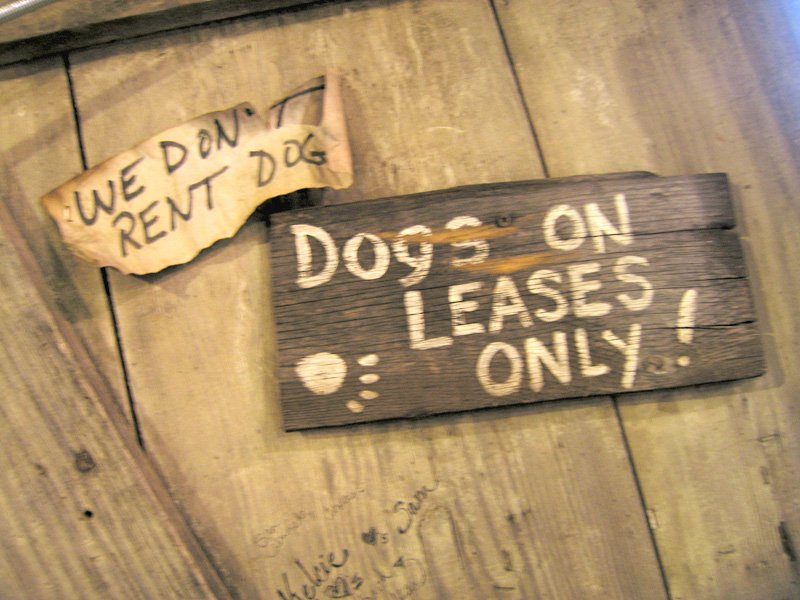 Did somebody mention dogs? Oh, I did.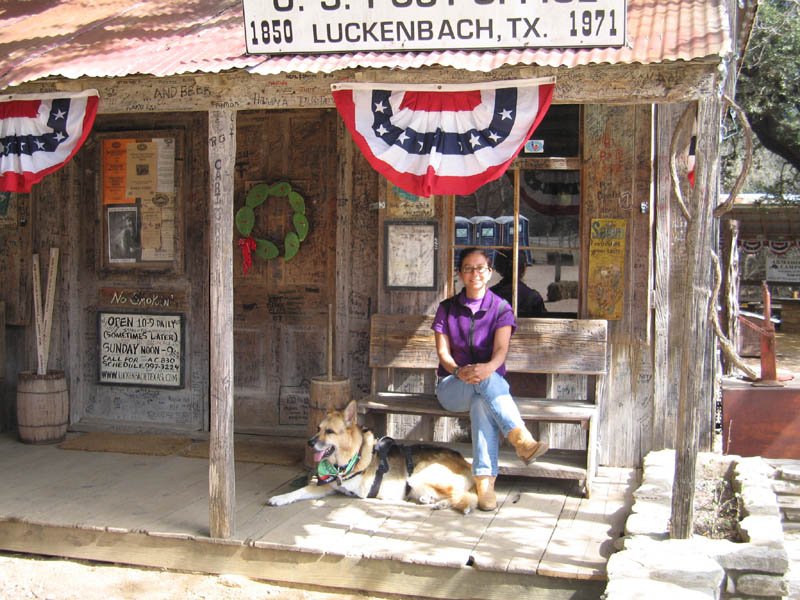 Luckenbach is dog-friendly! Jerry was lucky enough – and nice enough – to enjoy hanging out there with us.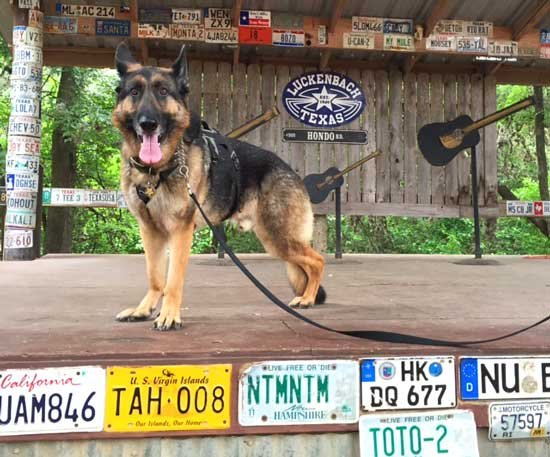 Unlike Wyatt, he may have been there more times…
But he requires much closer supervision.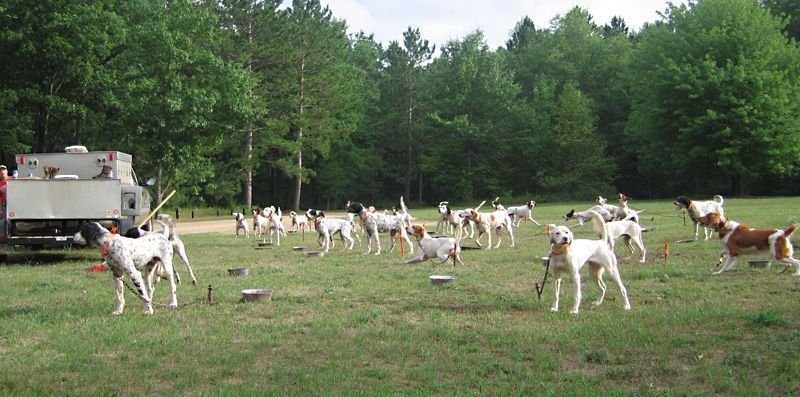 There is one state park where we encountered plenty of dogs. Take that time our peace and quiet was broken by the sound of barking bird dogs at House Lake Campground in the Michigan State Forest.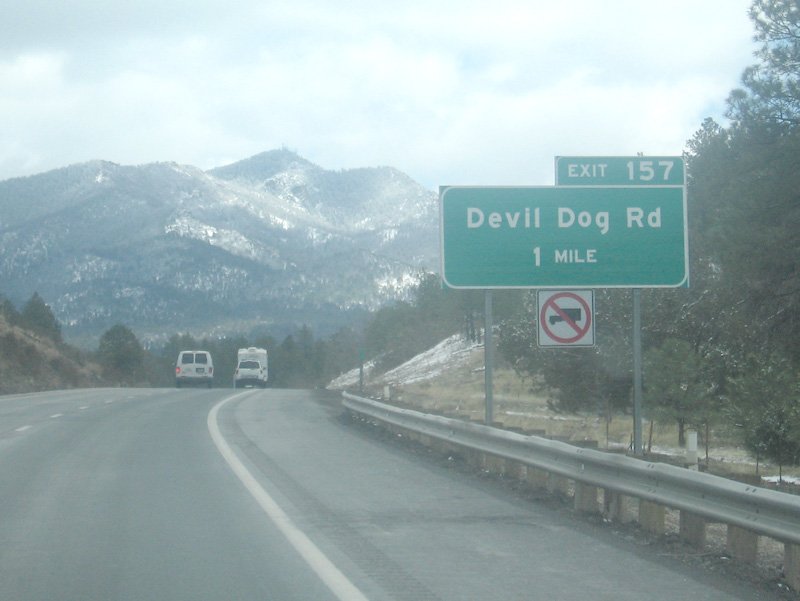 So perhaps I should clarify my Friday Photos request. Give me a random RV road trip topic, and I'll come up with a random selection of photos from our 12+ years of road-tripping in an RV. 🙂