Some people say that Jim and I are "those crazy dog people" because we're making up for the fact that we don't have kids. Nothing could be further from the truth. We just love dogs. They're better company than most human beings. And dogs always know exactly what we need, even when we don't.
Along Comes Two Crazy Dog People
Codie Rae was a perfect example of a dog's purpose. We met her in 2008, not long after we lost Jerry to cancer. Her people, Martha and Ralph had contacted us through Tripawds a few months earlier to ask about what it was like to parent a three-legged dog.
But Codie wasn't just any dog. She was a red zone rescue dog from the mean streets of Oakland, found with an irreparably damaged leg and badly in need of a loving home. Most people would run away from a dog like her, but not Martha and Ralph. They bravely decided to adopt her, and soon thereafter we got to meet the pack in person at a dog park near Oakland, California.
Instantly smitten by her striking features and pointy ears, we knew she was something special. What an honor it was to get to know her snarky self. She was one-of-a-kind, and passed on a couple of weeks ago. It's hard to picture a world without her.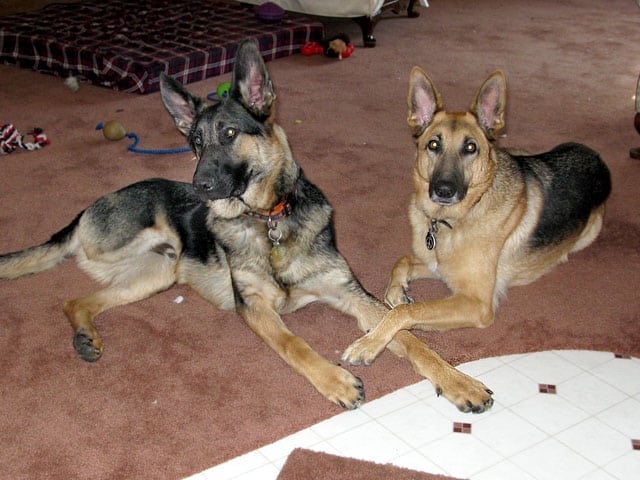 Codie lived almost fourteen incredible years on three legs, always large and in charge, never once surrendering to age or disability.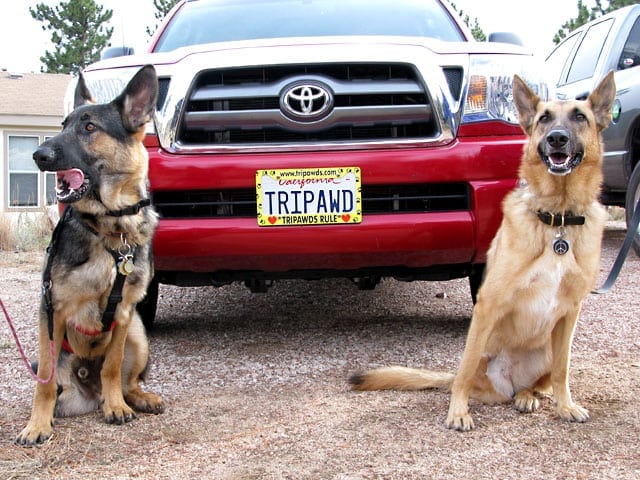 She was no saint, that's for sure, and she wasn't afraid to show it. But in the big scheme of things, it didn't matter. Codie was a badass put here on this earth to keep order among us hopeless humans. You had to respect her for that.
She aged with grace and dignity, and to her dying day, she never failed to carry out her duties. When Codie was around, everyone behaved.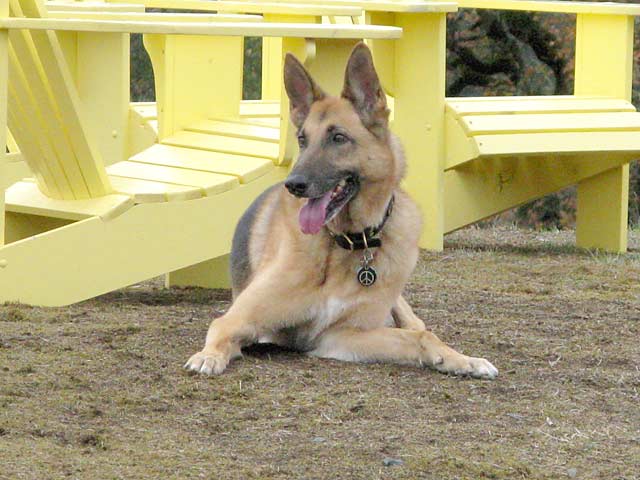 Most importantly, she introduced us to Martha and Ralph, two crazy dog people who are now dear friends and integral parts of our Tripawds community. We couldn't do what we do without them.
It was Martha and Ralph who introduced us to our Wyatt Ray, another hard-luck German Shepherd like Codie who came into their foster care while looking for a home.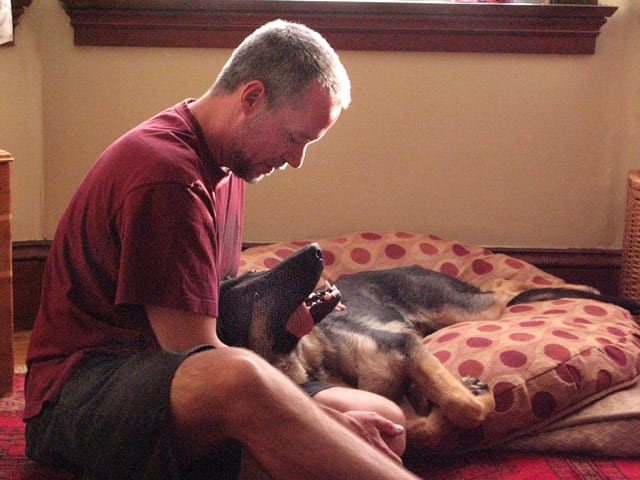 Wyatt is wise in his own way. He's taught us a few painful lessons about humility, devotion and compassion–lessons we obviously needed to learn. Sometimes I'm not sure if we should thank Martha and Ralph or bonk them over the head for that introduction to Wyatt.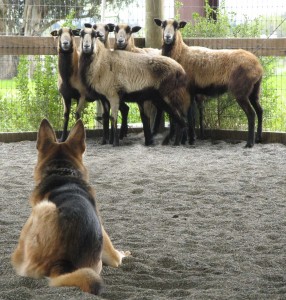 In the end, Wyatt's stunts and headtrips are no match for my gratitude over a friendship that blossomed over a three-legged dog named Codie Rae. We are better people because of her.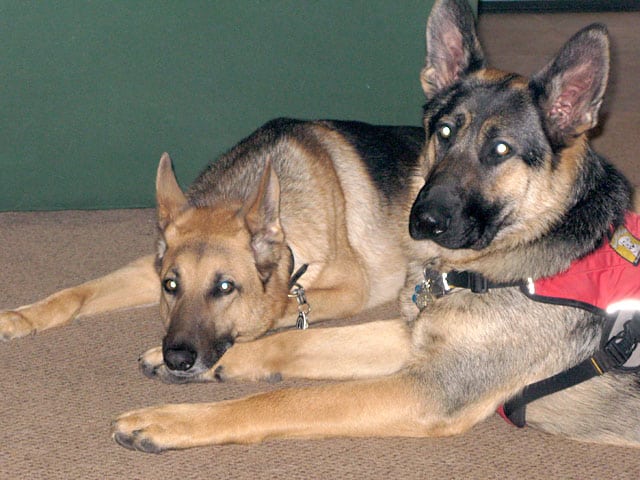 Thank you for everything Codie Rae. You may be gone, but you'll always be in charge.