We've enjoyed yet another Thanksgiving in an RV. I'm feeling grateful, so that will be the subject for this week's Friday Five – (at least) five random photos from our 14+ years of RV lifestyle galleries. That, and maybe a few turkeys too.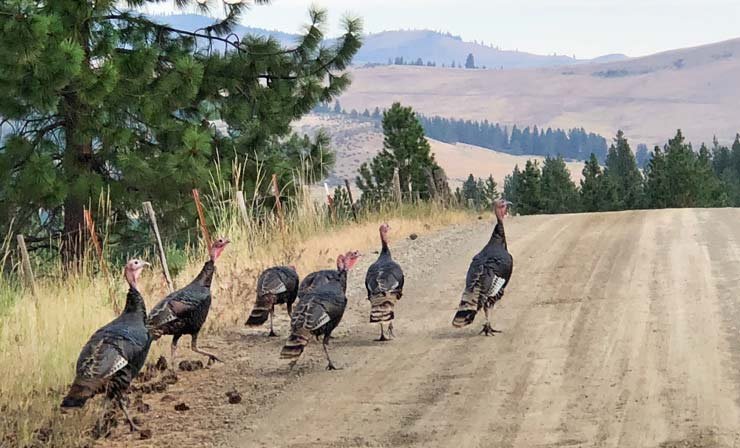 Long time friend and Live Work Dream reader Maya suggested the worst winter storms, but seeing that we just had Thanksgiving in an RV yesterday, that will have to wait. Can I come up with five photos from the various RV Thanksgivings we've enjoyed? We shall see…
Apparently we took this hike near Mt. Shasta on Thanksgiving weekend, 2008. Does that count?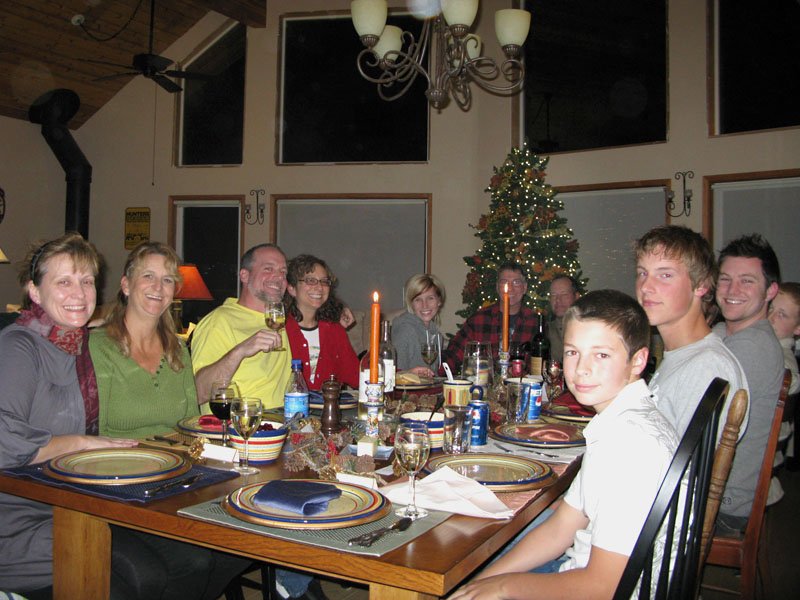 I believe that was the year we enjoyed Thanksgiving with family – while staying in our RV, near Mt. Shasta. But I suppose that does not count.
And, apparently the previous year was my first vegetarian thanksgiving! Makes sense, considering that was our first Thanksgiving in an RV. That was our first rig in fact, and I wasn't about to roast a turkey in that fussy Magic Chef oven. Not if only I was eating it. And not much has changed with our Thanksgiving meals around here since then. Though we have moved on to a tradition of stuffed Acorn Squash instead of butternut. And, I have now been officially vegetarian for 8 years, 9 months, and 14 days – not that I'm counting or anything.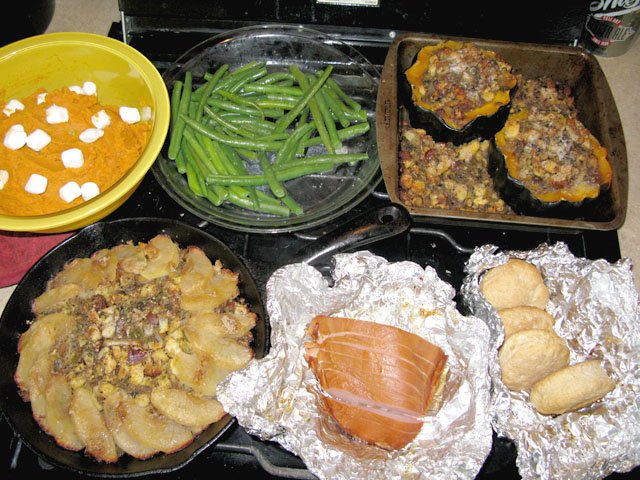 Come 2009, you can notice how our Thanksgiving in an RV evolved into a bit greater production. Though that hunk of meat indicates I was not yet vegetarian.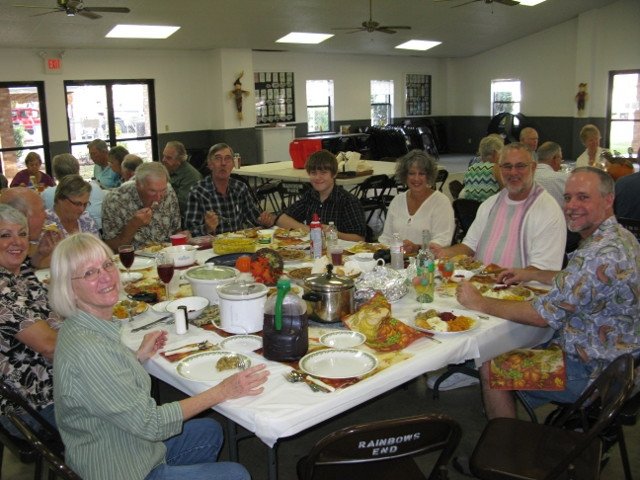 Then there was the year we volunteered to help with Thanksgiving in an RV park. That's gotta count, considering we sat with a bunch of Escapees.
Speaking of that original rig and its fussy oven, I did find this! While not technically Thanksgiving in an RV, I believe this must have been our Christmas dinner at White Rabbit Acres. Which brings us all the way back to 2007. Who is that guy with all the dark hair!?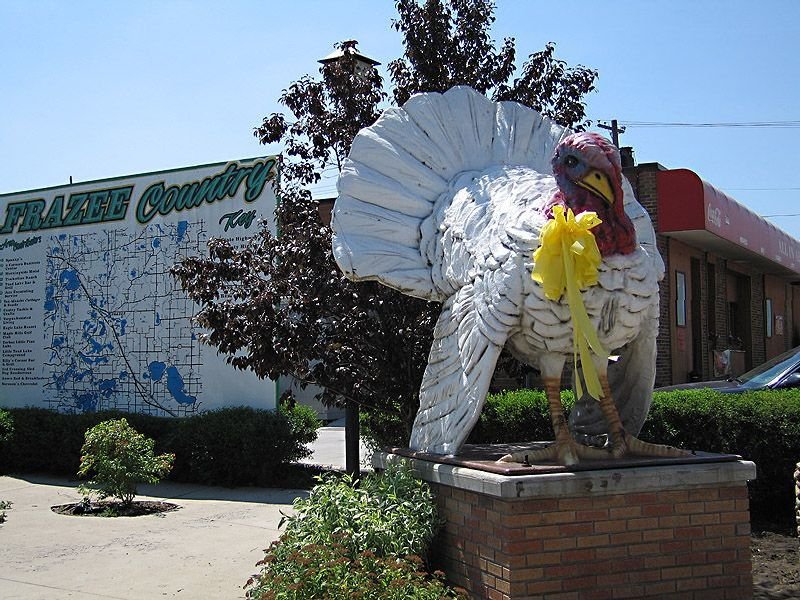 Considering a few of these photos didn't really count for Thanksgiving in an RV, I've thrown in a couple turkeys for good measure. Gobble! Gobble! Whatever it is you chose to consume this Thanksgiving, I hope you had a good time and are feeling grateful.