When is it time for a new map? First, let me explain what type of new map. I'm talking about our full-time RVing states visited maps. These are the maps that I've been updating with every single stop since we first hit the road in June 2007. These maps have tracked our travels for 14+ years now. So, having never missed adding a route or destination, there's no stopping now. I determine it's time for a new map when ours start looking like this…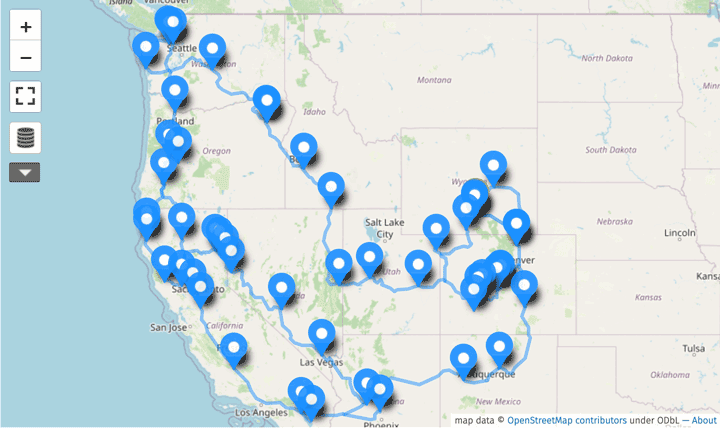 Apparently, the last time for a new map here was when I created the map above. It can be found on our Maps Page, along with all the others. Except for those original maps from the first phase of our journey. I suppose at some point, it will be time for a new phase.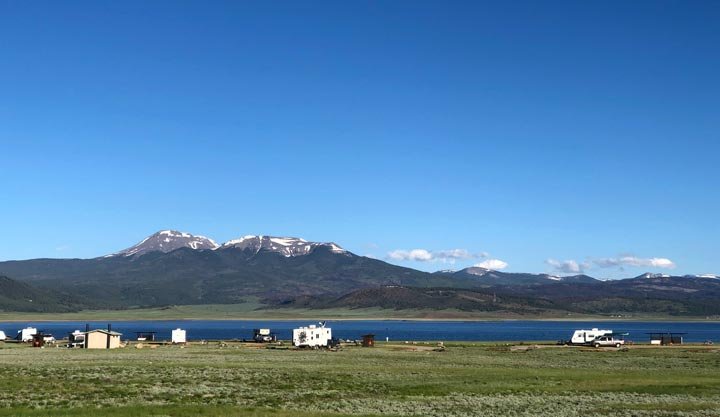 This past particular phase might as well be titled our pandemic RVing adventure. From May, 2019 to November, 2021 the most recent map follows us from Fort Collins, Colorado and back. That is, via Fountain of Youth with a lengthy side trip to the Northwest.
You know it's time for new map when…
We just left the stick-house life behind, again – after only staying put in our new duplex for a few months. So, we've turned the page on yet another chapter in our location independent lifestyle. That's another clear sign that it's time for a new map, again. So here it is, our new full-time RVing States Visited Map:
Fort Collins, Colorado to… (11/21 – ?)
See LiveWorkDream Map full screen.
Are you reading this shortly after I published this post on November 30, 2021? If so, you'll likely only notice four or five stops on this new map. All our interactive RVing maps are automatically updated every time I add a new stop. Therefore, this map may show many more point and routes when viewed further in the future.
How many stops will this map have? How many miles will we log before it's time for a new map? That all depends upon when we turn the page on our next chapter. My best guess is that will be when we begin the cross Canada adventure we have planned for next Spring.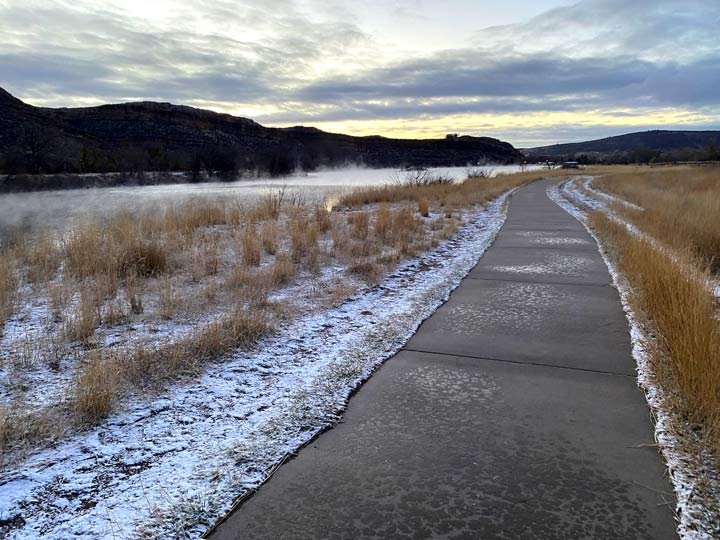 How to Create Full-time RVing Maps
By now, I'm sure at least someone out there may be wondering how we create our RVing states visited maps. Click any of the "full screen" links and you'll be redirected to our LiveWorkDream Maps on uMap. You may then notice that uMap is powered by OpenStreetMap the open source mapping platform that provides map data for thousands of web sites, mobile apps, and hardware devices.
The uMap platform is the free mapping resource we use to create our states-visited maps. uMap lets you easily create maps with OpenStreetMap layers and embed them in your site. We switched yo uMap long ago when the almighty Google started charging a premium for creating complex maps like ours.
And by now, I'm certain there is at least more than one digital nomad out there asking: You manually update your maps? Yeah, I do. And I'm good with that. There may be easier, faster methods for tracking your travels. I'm sure there's more than one app for that. But I like manually updating our maps every time we stop. It allows me to retrace our route. And I add notes about the location and nightly cost of any RV parks. On more than one occasion, this has resolved arguments Rene and I may have had about where we were at any specific time over our past 14+ years on the road. Besides, after logging every single stop for more than fourteen years, I can't exactly stop now!