Hey everyone, we survived Covid and are on the mend! We aren't even close to 100% recovered, but with every gratitude-filled inhale and exhale, we are getting there. Over the last few weeks, we've learned a lot about dealing with Covid recovery while living within the constraints of the full-time RVing life.
The Reality of Covid Recovery and Full-time RVing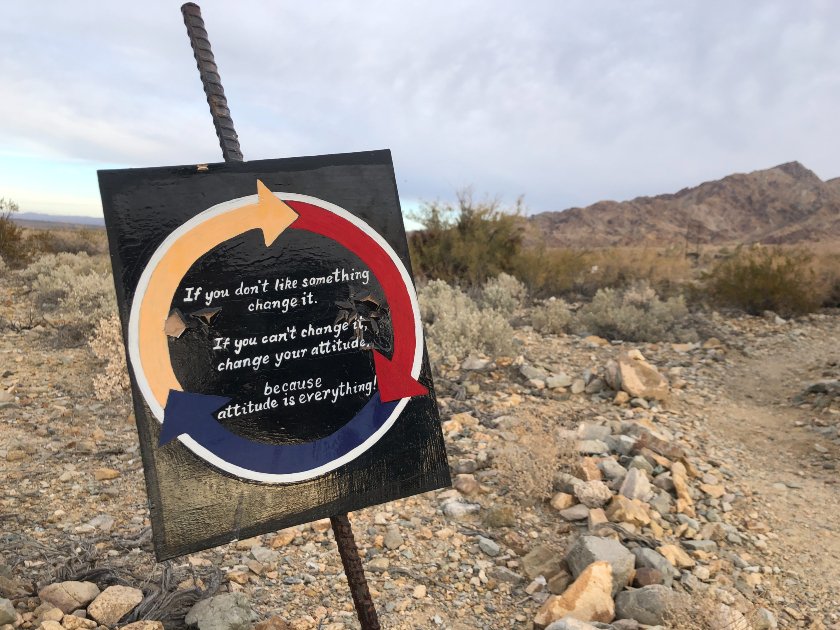 Thank you for all of the heartfelt well-wishes and notes. You lifted our spirits and got us on the path to healing. We were lucky. Our symptoms were considered "mild" even though Jim was laid up for over two weeks with fever and hard side-effects like fatigue, nausea, screaming headaches and body aches. I had about half of the severity of his symptoms and recovered in about a week. Thankfully, neither of us endured symptoms requiring hospitalization. Not that you could get into a hospital here in SoCal even if you wanted to. We are just grateful we didn't need to consider it. We are not fully recovered, but we are so much better today than three weeks ago.
Getting infected with Covid has rocked our world. It's also pointed out some very challenging aspects of our lifestyle. For example:
Covid recovery in a smaller RV is difficult.
Our fifth wheel is 27-feet long. That's pretty small compared to most, and our storage space is minimal. This was a problem. The day we started feeling sick we were in town getting tested, so I did an Instacart pickup at the grocery store. But we still didn't have enough space to store food quantities that could get us through quarantine. We didn't eat a lot, but what we could tolerate, we didn't have enough on hand after a week.
And oh how I wished we had the ability to carry more bed and bath linens! The two sets of towels and bed sheets we own got pretty gross after three weeks of constantly laying in bed with awful Covid side-effects.
Covid recovery in an RV is easier when you have full hookups.
I cannot imagine dry camping while dealing with an illness like Covid! I had a mild flu once when we were in Quartzsite, which sucked, but it didn't require constant disinfecting and water usage the way that Covid did.
And the idea of having to go to a dump station while feeling as disoriented and contagious as we were, makes me cringe. Jim was constantly sleeping for 14 days and laid up so badly that I took over his dump duties for a week.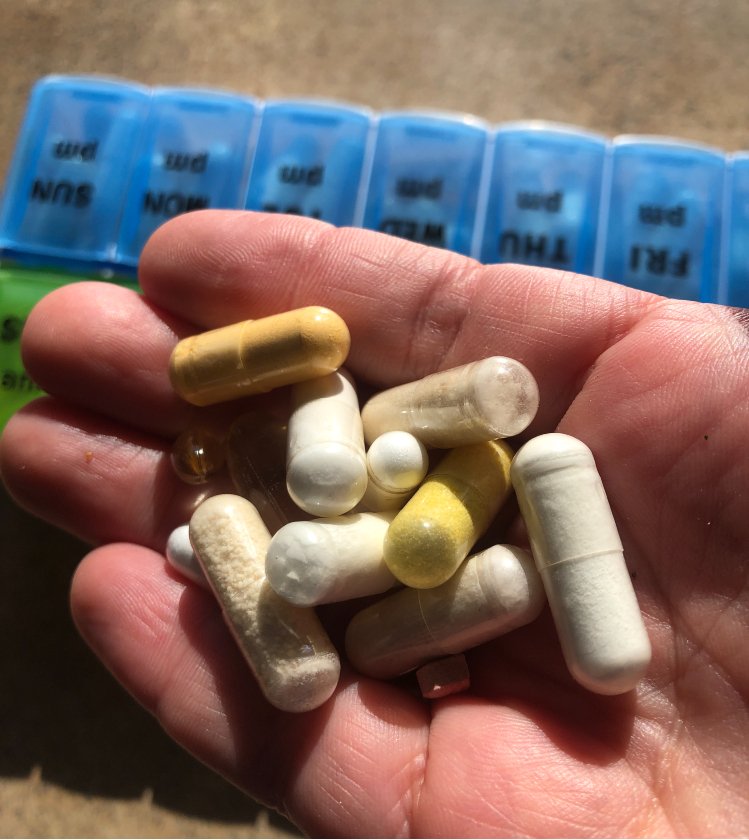 Covid recovery is easier if you are near a real city.
When we decided to return to Fountain of Youth for the pandemic, and pay rent that costs way more than the bare bones hot springs parks down the road, we knew the value of being here even if the hot springs are closed (they were, but aren't anymore).
See, FOY has a mailroom, which is crucial for our business. It also has propane, a little convenience store, and a farmer's market. We never had to leave the park and managed to keep our business running at a bare minimum.
And while FOY is still one hour from anywhere, I'm glad we didn't decide to hide out from the pandemic in some remote boondocking spot. Being near a town like Indio that's big enough for Instacart orders made life easier. For example, last week I was feeling good enough to drive, but still quarantined because Jim was contagious. Instacart enabled me to pick up groceries and medication without even getting out of the truck.
Covid highlights out the inadequacy of health insurance coverage for nomads like us.
Getting Covid reinforced the fact that Jim and I live on the edge of potential financial ruin caused by a health catastrophe. Our Blue Cross Blue Shield HMO plan with the astronomical deductible is the best we can do on the lousy Texas health insurance marketplace, but it covers nothing when we're out-of-state, which is nearly always. Like most states, Texas has NO health care plans that offer cross-country coverage. Not even our Covid tests were covered.
When Jim's fever wouldn't break for five days, we debated going to urgent care. If it wasn't for the excellent Dialcare telemedicine physicians who talked us off the ledge twice in two weeks, we might be facing a crazy medical bill right now. I'm so glad we have that $15-a-month plan, but it's not enough when facing something like this.
We've been scared shitless to see a health care provider one too many times, like when that tree fell on my head. Today we say, Enough is enough! Health care IS a big deal at any age, and even for mostly healthy people like us. It's time to make a change in our lifestyle.
We are now looking at switching our state residency, possibly buying a property that enables us to do that without putting restrictions on our nomadic freedoms. We don't know what looks like yet, but we figure if we have to play the game of paying taxes and dealing with government bureaucracy, we at least want to be part of a state that places a higher priority on things we value, like affordable, high quality healthcare for the people. Ranked at the bottom for health care delivery in the U.S., Texas is not that state.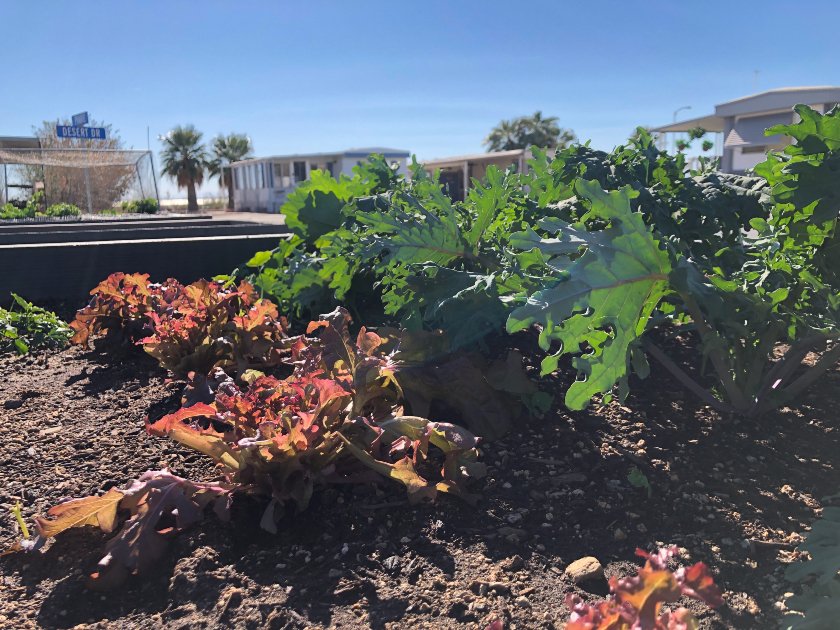 Covid recovery is easier when you are surrounded by caring friends.
This is the most important thing we learned. My family is three hours away so we couldn't lean on them for help. Instead, our FOY family came through. We are so blessed to be surrounded by such caring people in this little community. Our friend Al picked up food and pharmacy items in town for us and generously took over watering our little garden box in the community garden.
My pal Melissa went grocery shopping for us, brought our mail each day and is still constantly checking in to make sure we aren't dead. And even the guy who runs the FOY convenience store did some light shopping for me. One of the FOY owners was kind enough to pick up and fill our propane tank since our quarantine doesn't end until this Sunday.
What's Next for Us?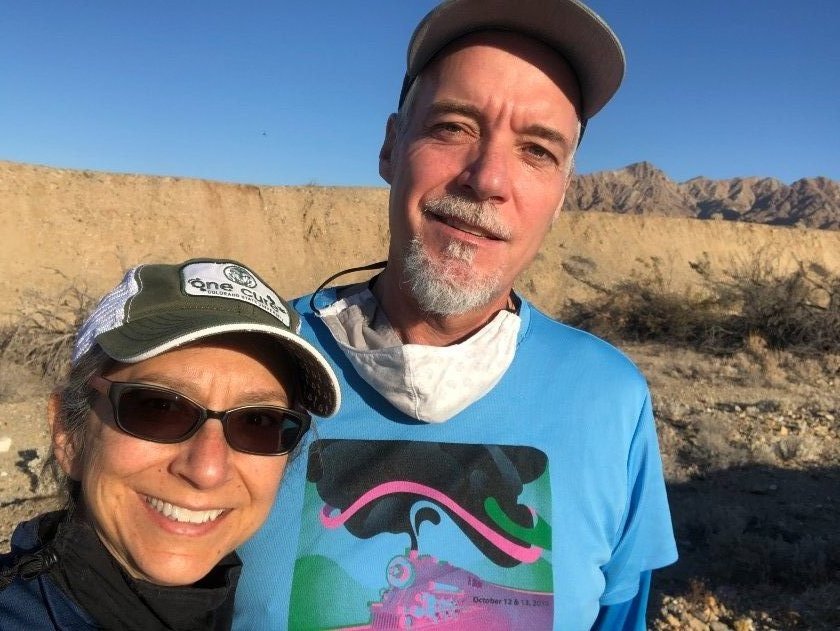 Well first, we heal completely. Today we went walking for the first time in weeks and it felt great. We need to get our fitness level back and accept that it will take time, but we are committed to getting there.
Meanwhile, this awful experience has us thinking about our next steps in life. Being a nomad is nice, but honestly, people need people. Now more than ever it's obvious that being surrounded by a good, caring community is essential during good times and bad.
No matter how rootless Jim and I have been over the last 14 years, Covid pointed out that life is so much better when we are surrounded by good people we know, and who know us.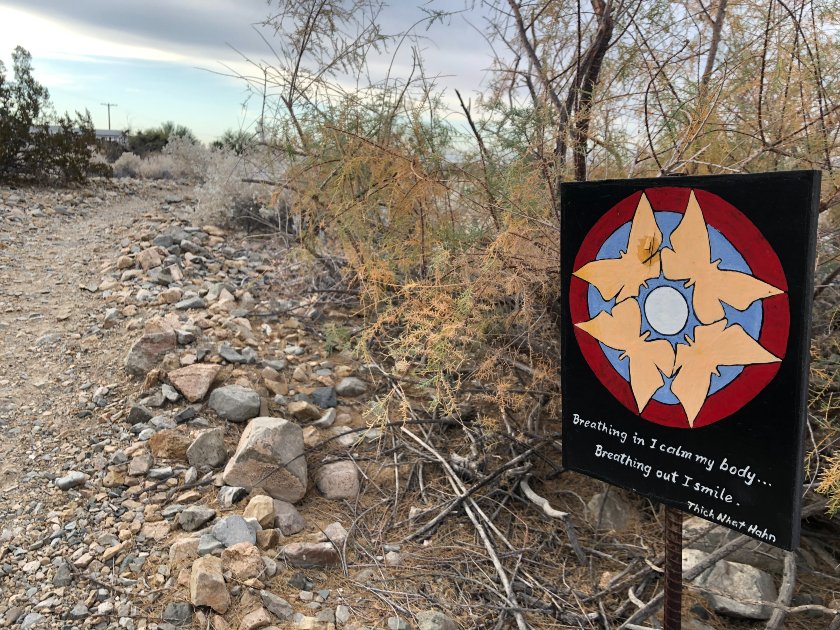 We are asking, what kind of place has good people that we can count on? Where can we contribute our skills to improve the world? And ultimately, what is the kind of place where we want to set down roots?
We'll take things slow as we stay on this healing path. But positive change is coming, and we're ready for it.
Until next time, thank you everyone for your healing vibes, they genuinely helped. Please stay healthy and do everything you can to not spread or get this virus. This is NOT the flu, dammit! It is the worst illness with scariest side-effects we have ever experienced, and we wouldn't wish it on anyone.