Now that the weather has cleared up, I'm coming to appreciate a new favorite boondocking spot a bit more…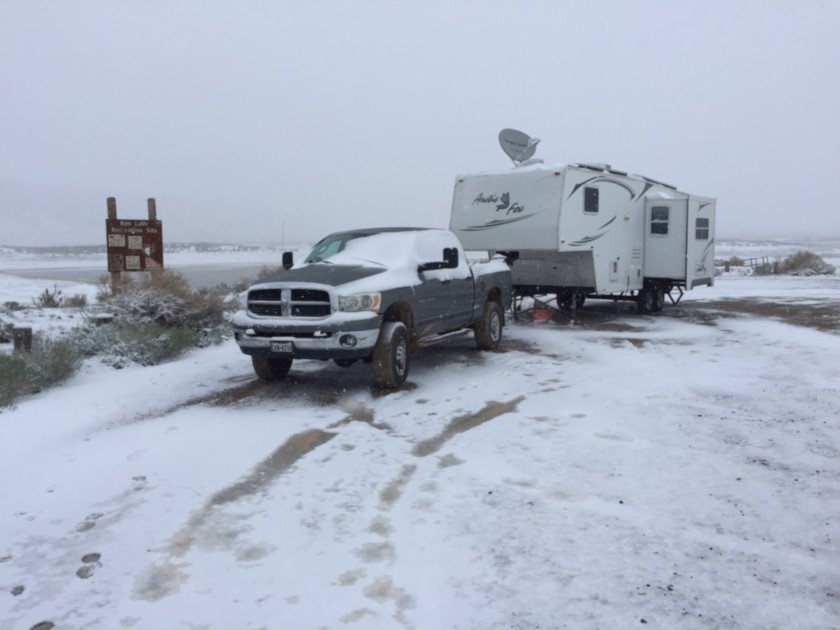 About 8 miles outside Rawlins, Wyoming on Highway 71 you'll find Rim Lake. For starters, it's free, and surrounded by plenty of BLM land.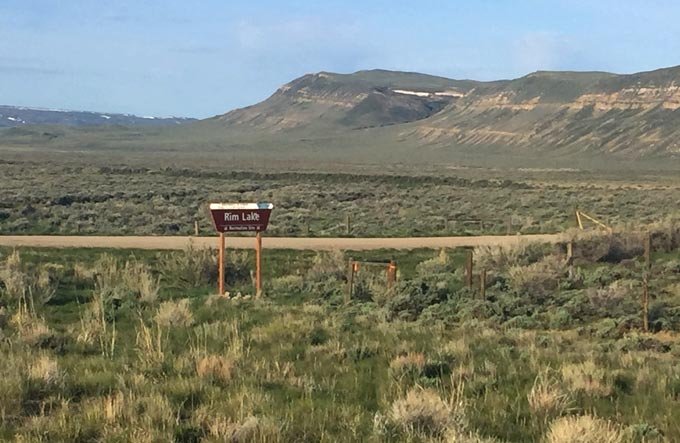 I don't usually share exact locations of favorite remote destinations we find. But I'm not so wary about sharing the location of this spot, because it is doubtful it will ever become too popular.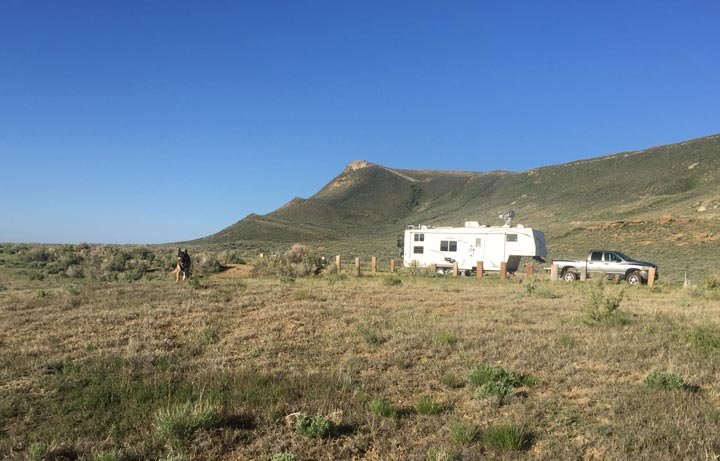 Cellular service is rather spotty, but thanks to our weBoost cell signal booster we have a fairly reliable connection. It has slowed down at times, which is why we love our RVDataSat satellite internet system.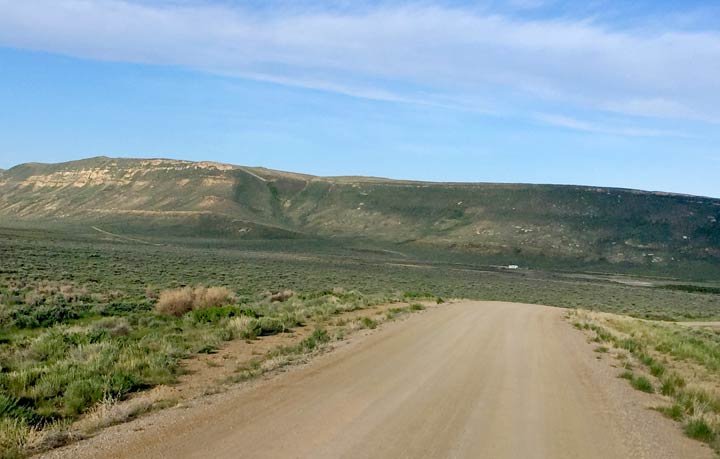 Aside from that, there's really not much here. What's left of Rim Lake is pretty dried up. And that's why I like it. No real attraction to draw crowds means we've been pretty much been alone our whole time here. A few local yokels have shown up to shoot shit off in the distance, but they keep to themselves.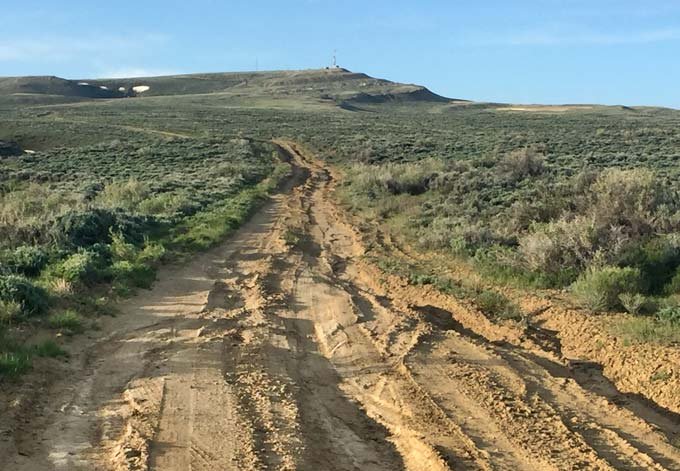 We have spotted plenty of antelope, and the baby groundhogs are emerging to play this time of year. We did meet one Continental Divide Hiker, from Switzerland. The CDT is just up a rather steep bluff.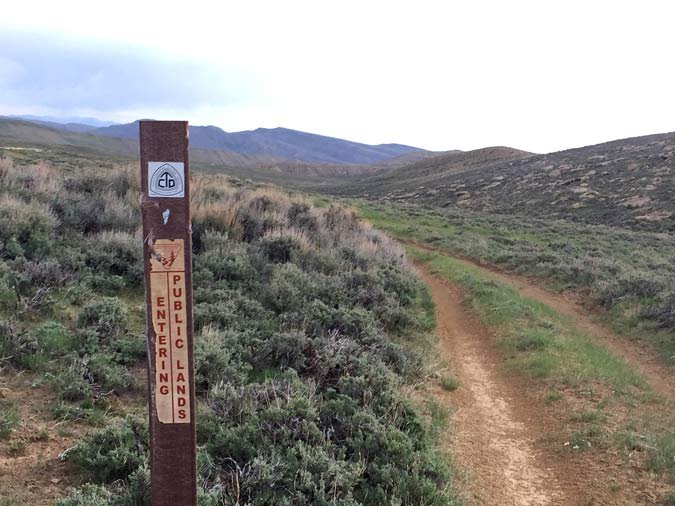 There are plenty of other running trails, and a rather quiet remote stretch of highway, which make for nice training as we get back into swing of running again.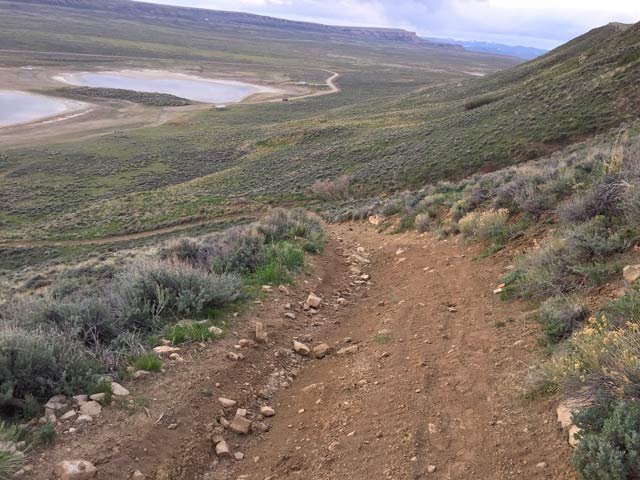 The access road is well maintained, there is room for a couple rigs, and town is close enough for any important errands. And, it's just a couple hours from Fort Collins so I have a feeling we'll be back to Rim Lake.