Being parked in L.A. for the last couple of months has introduced us to the benefits of Instacart for RVers. It also reminds me to accept the good with the not-so-good. For example, our short-term pandemic life in the suburbs proves that reality doesn't always bite in the big bad city. Take food delivery services as an example.
When the pandemic started and we were in Oregon, I kept hearing about this thing called Instacart. "What is this food delivery app?" I wondered. My L.A. family raved about not having to put themselves at risk and leave the house for food foraging.
Instacart for RVers: One Less Risk in this Crazy Pandemic World
I had no idea of the personal shopper revolution happening in the concrete jungle. To me, the Frugal RVer, it sounded expensive and elitist. Then we journeyed into the heart of COVID central, and I got roped into using Instacart too.
As this article explains about Instacart, it's the Uber of food, wine and home goods delivery. You download the Instacart app, and choose which nearby stores have what you want.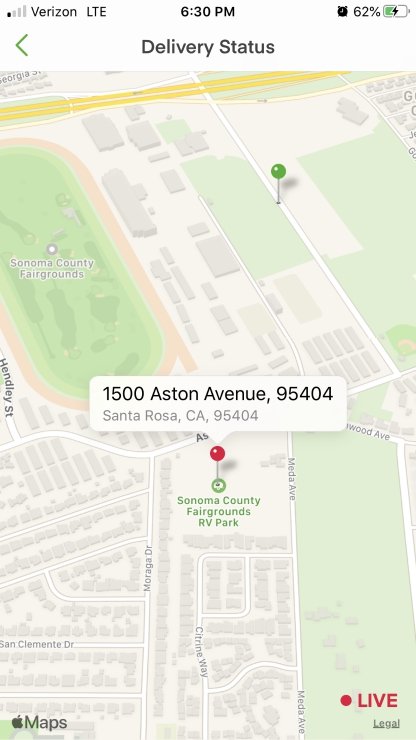 From food to booze to hardware and home goods, you shop through the app to create a shopping list for each store. Moments later, a "personal shopper" gets assigned to your request.
As quickly as two hours later, everything you wanted from the store is on your doorstep, no contact required. Instacart for RVers is so cool because you can even get stuff delivered in RV parks that are within the Instacart service area.
Of course Instacart for RVers isn't perfect.
Don't count on using it outside of suburban and urban areas.
When you do, you don't know if your shopper will pick the same quality of produce that you do.
Instacart isn't free. They charge a shopping fee and taxes.
You also need to tip the shopper a decent amount, since that's the main way they're making money. Even if they suck (rarely does it happen), it's the kind thing to do.
Some items are also a few cents higher than if you bought them in the store.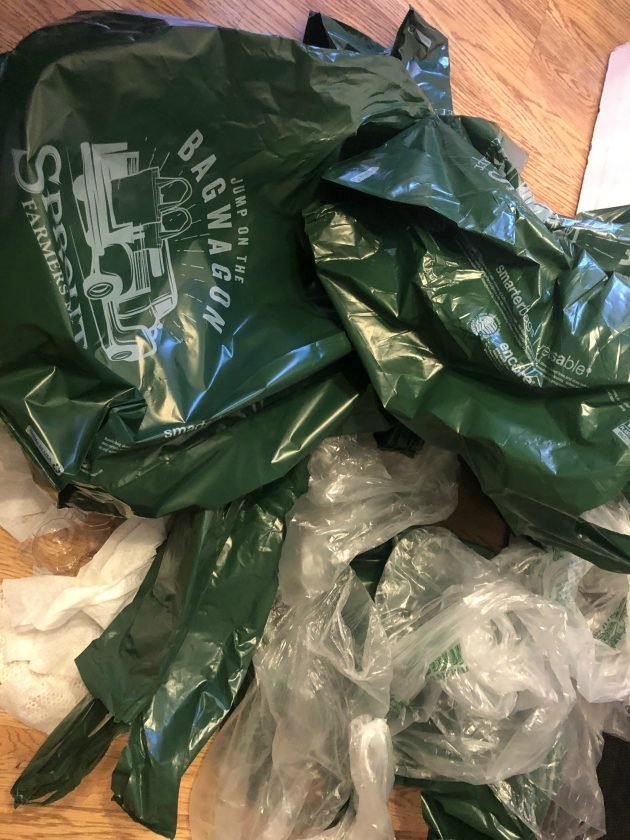 At first I was convinced it wasn't for us. But then I realized that by paying about $40 bucks more a month for the convenience meant reducing our risk of coronavirus exposure, I was game. And yeah, I feel VERY fortunate and privileged that we can use the service. I know not everyone can, so I pay it forward by tipping well.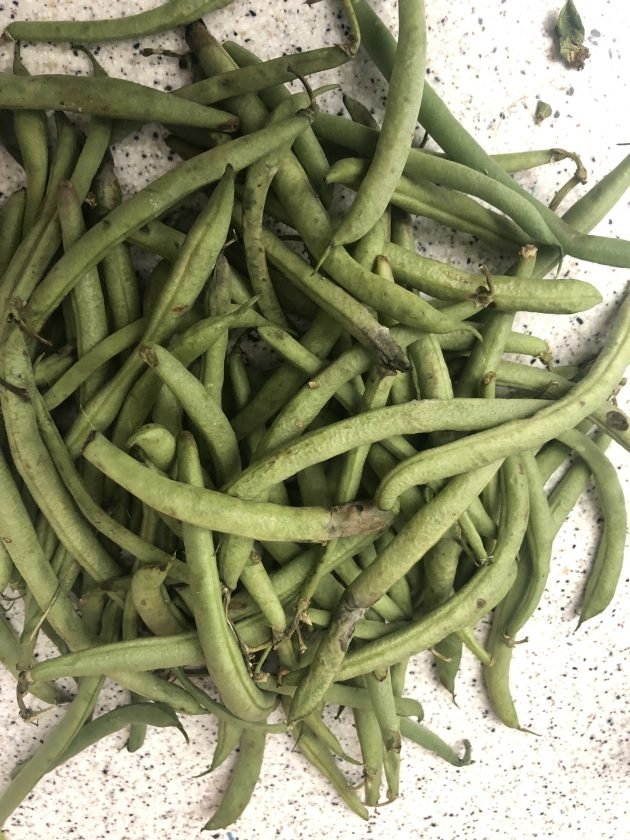 Instacart disappointments are rare.
The biggest Instacart con is the waste. I don't like how much plastic garbage it generates. Since I'm not doing my own shopping and skipping the bags during checkout, I'm contributing to the plastic bag explosion.
About the only other downside is that occasionally, a shopper's idea of fresh produce is different than mine. When that happens, which is rarely, I don't complain. Conditions are tough for Instacart shoppers. Plus, they're putting themselves at risk for us. Whining is just wrong.
I think back to when we first arrived here, and I really didn't want to like this bourgeois shopping service. In my mind, Instacart is as much the corporate devil as the Great Satan. But the safey, convenience and ease couldn't be ignored.
Will I do it forever? Doubtful. After all, Instacart will never go to some of the crazy boondocking spots we've stayed in. Instacart for RVers isn't always an option.
It won't be long before we slide back into our old way of life. I know that when it happens, shopping is going to seem like even more of a chore. So I'll use Instacart whenever I can during our travels. It might be elitist, but if it means that someone has a job, I'll do my part for the economy!