Yeah, we've seen some serious snow in May before. But those times were spent high in the Rocky Mountains. Heck, while workamping one summer at Vickers Ranch we had hail and snow dampen our parade around the upper ranch on the Fourth of July. Another time we got buried by snow in May when returning to Jerry's Acres to soon.
But we're in southern Oregon now. And in my most recent random photos collection with "rain" search results from all our RVing photos, I said:
Maybe we'll find some random "snow" photos from the past 13 years for next week's Fun Fotos Friday post.
Well, it's Fun Fotos Friday. So as promised, I searched our full-time RVing galleries for some snow…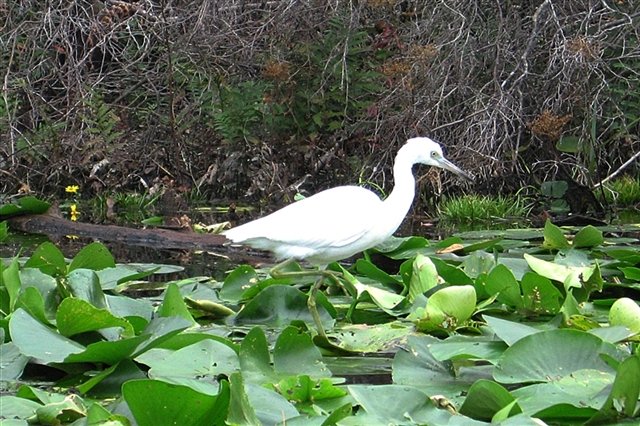 Of course, the first photo didn't feature any snow at all. Instead, this snapshot of a Snowy Egret is from our wacky tour of Okefenokee Swamp back in 2007.
So i found some serious snow here, and had a hard time remembering where we took this photo. We didn't. I searched the LiveWorkDream Blog for the filename and found this post from our first snowbird winter in Floriduh.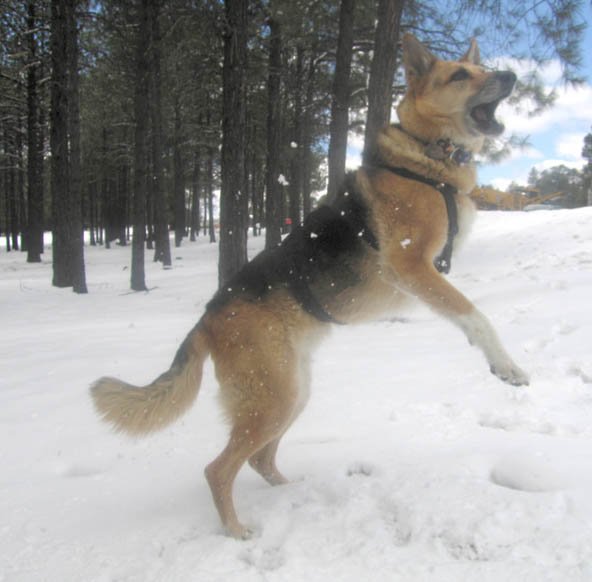 Jerry loved the snow. Check out our book Be More Dog for details of the time he attacked a snowman with gusto, shortly after recovering from hos amputation surgery. I'll never forget how he was as surprised as we were to find some at this New Mexico rest stop visit in the spring of 2008.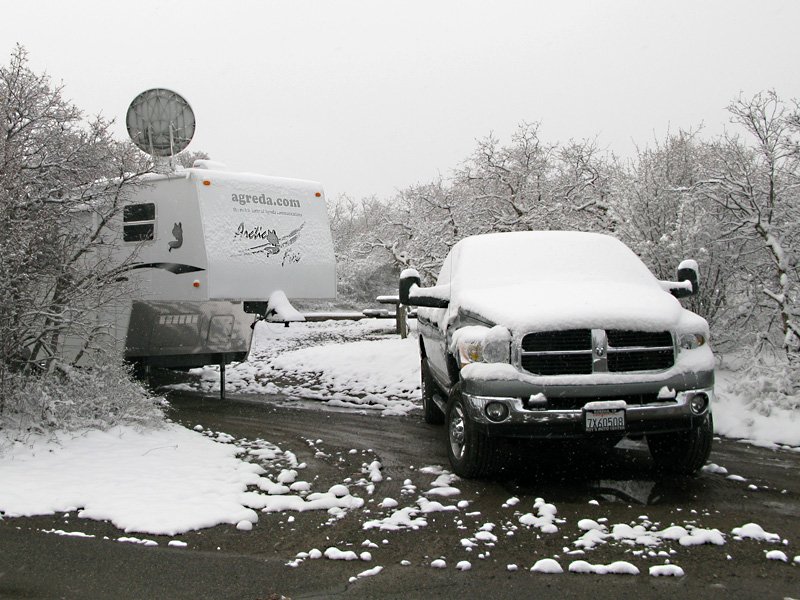 Our cold and damp stay while boondocking at the Black Canyon of the Gunnison was one of my more memorable park visits.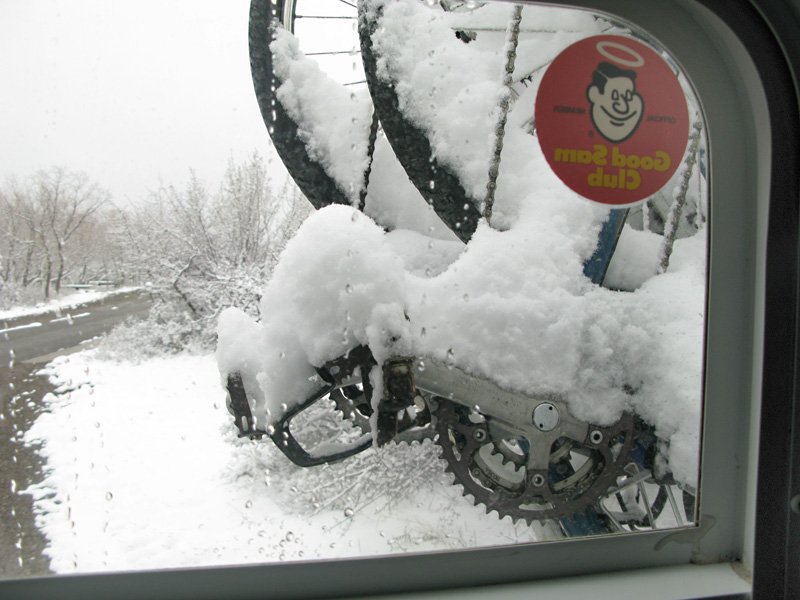 Snow and all.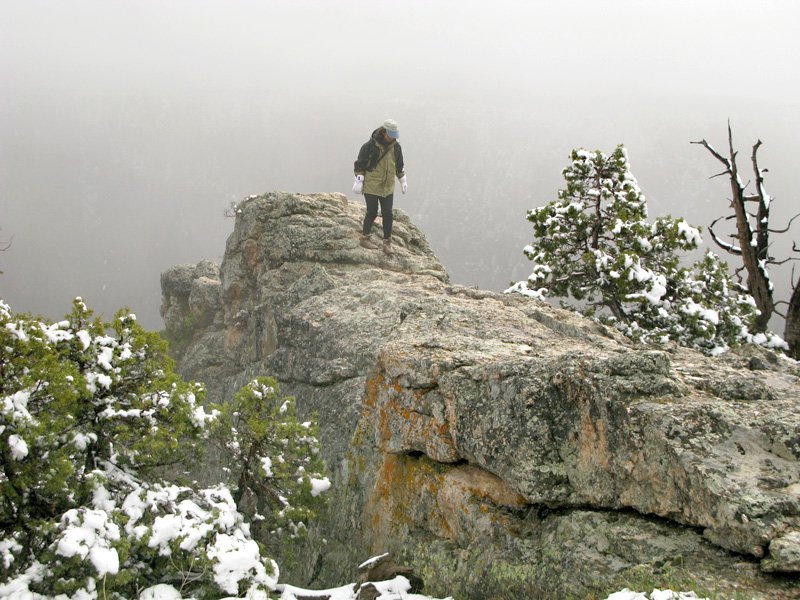 But I digress, back to some more randomy randomness…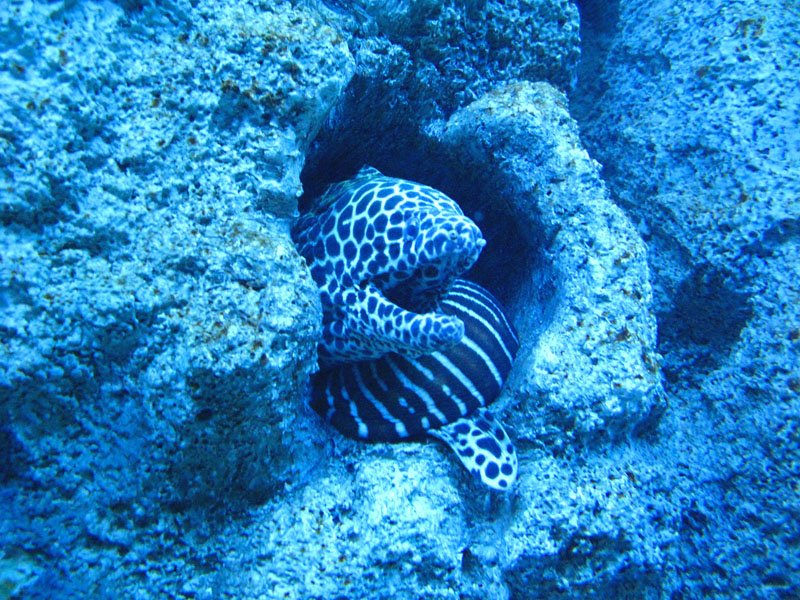 Much more…I'd call this Snowflake Eel pic we snapped at the San Francisco Academy of Sciences about as random as it gets for this collection of snow photos.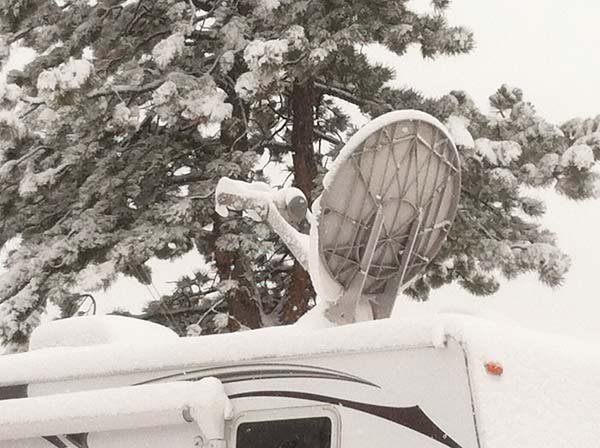 You know it's snowing hard when your RV satellite internet connection become degraded!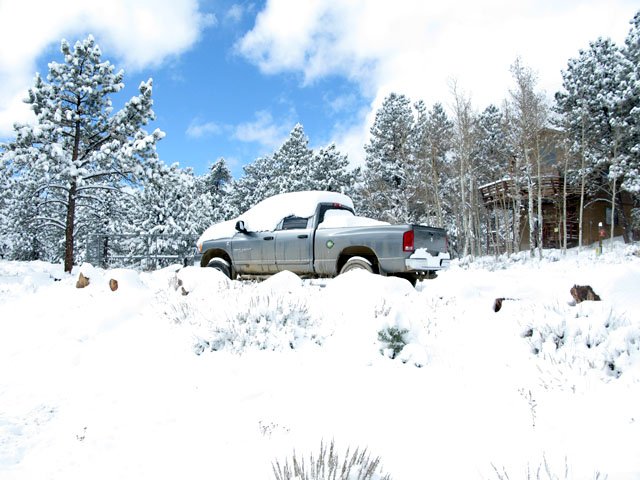 And you know it's time to head south when winter comes. Or, it seems, when there is snow in May – like I just heard forecast for the higher elevations (5,000′) here in Oregon.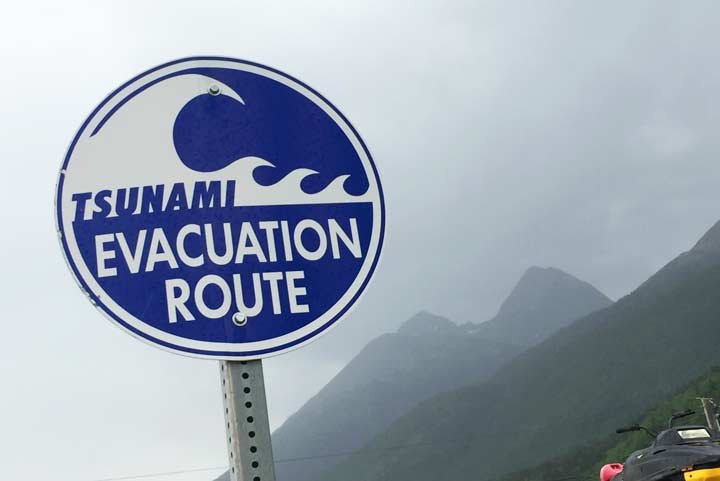 But we are not headed anywhere, not anytime soon. Maybe, just maybe, summer will joins us here someday.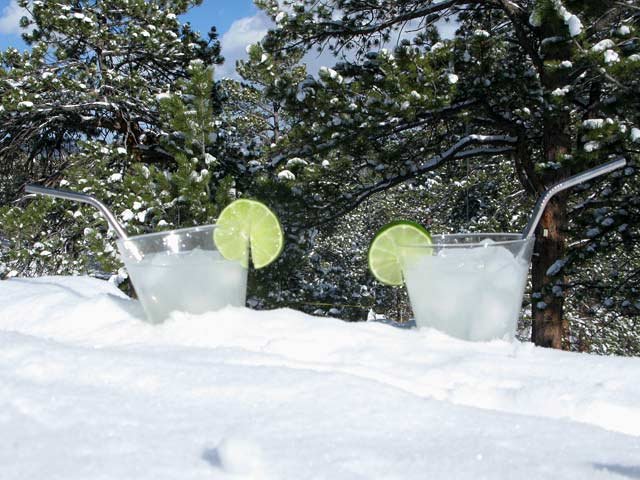 Cheers! What's in store for next week's Fun Foto Friday Post? Wait and see, or comment with a suggestion.