We are still hunkered down on our friend's beautiful property in Oregon, and probably will be for a while. It's been wet, rainy and dark for weeks on end but apparently some sort of summer is just over yonder.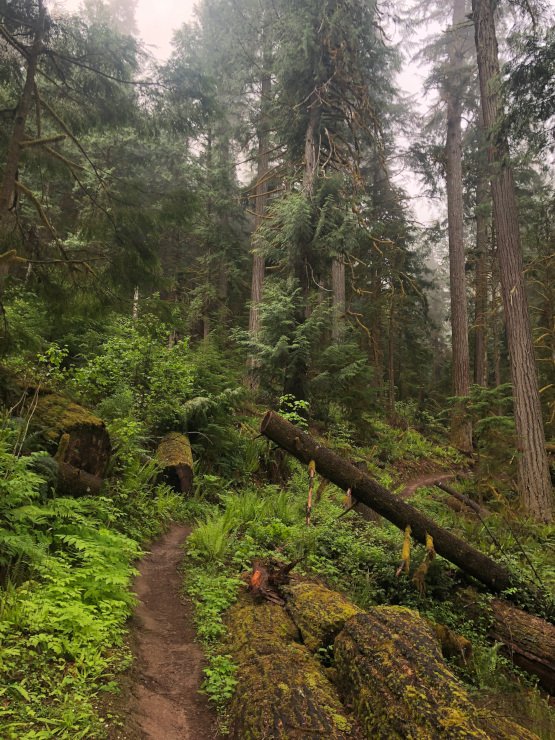 The climate and terrain is polar opposite from the dry desert climate we fled. Each day I remind myself that if it wasn't for the wet stuff falling from the sky, it wouldn't be this gorgeous. Despite the weather, Jim and I are running more miles than ever. We have our own washer and dryer here, a real godsend after running in the rain.
This running madness all started at FOY. Maybe it was all the Super Seniors we worked out with in the gym every morning. Or maybe we are getting older but refuse to get old. But the last few winters at FOY have ignited something in us that makes us want to keep going beyond our comfort level to see what's around the corner. So we run.
Dreaming of FOY Trail Running Fun
The incredible Fountain of Youth trail systems feed our running obsession each winter. Those paths just happened to be created by two inspiring super seniors.
One of those trail systems is a FOY trail running course designed by longtime FOY snowbird, Doc Loomis. He and his friends built a fun, challenging course for mountain bikers, hikers and runners. The well-marked paths follow the rolling hills alongside the Coachella Canal, just south of Fountain of Youth.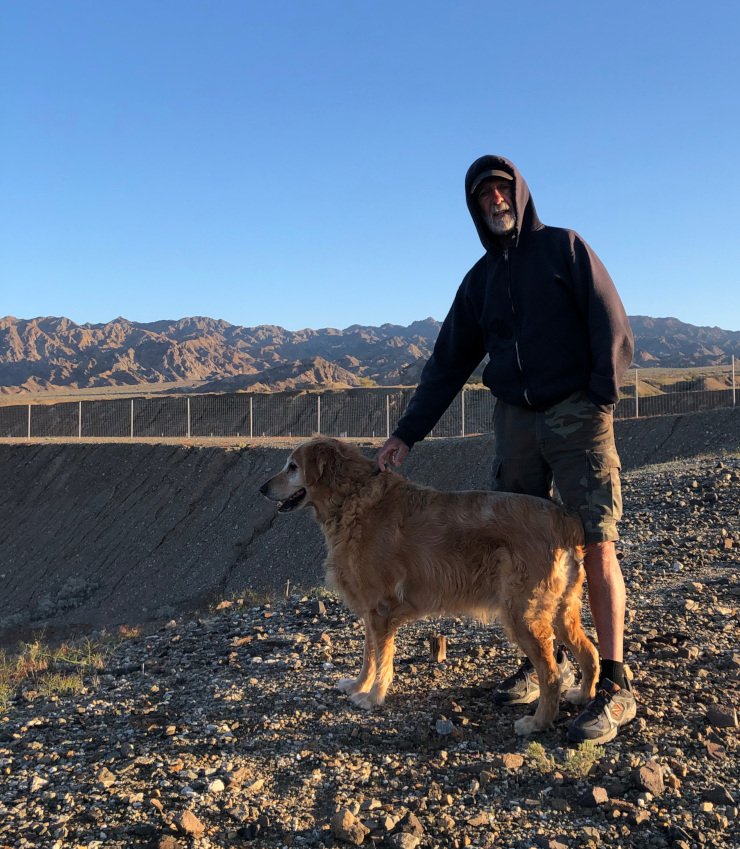 On my last day of FOY running, I had the pleasure of finally meeting the legendary Doc, from a distance thanks to COVID. He told me he built the trails because he got bored riding his bike along the flat road paralleling the Coachella Canal. Today, he and his crew of FOY volunteers maintain this awesome system that keeps me challenged and excited to run in the morning. Some day when we don't have to work as much, I will help maintain it too.
The second trail system was created by the one and only Denny Sullivan, again with help from FOY volunteers. Jim and I will never forget meeting this man, a lifelong runner, coach and Senior Olympian.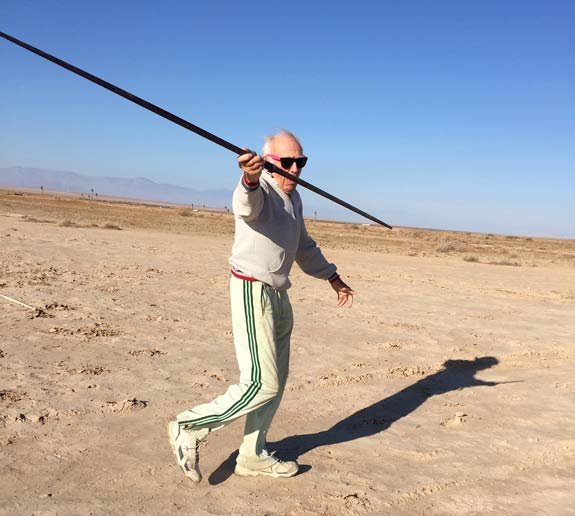 While attending the University of Oregon a hundred years ago, Denny was coached in track and field by the one and only Bill Bowerman, co-founder of Nike. At age 93 Denny held world records in the decathalon and was still a decathalete in training for the next Senior Olympics.
He inspired us from the moment he stepped into the Lobster Pot at FOY, still grieving from the recent loss of his beloved wife Patsy but ready for whatever was next in his final years.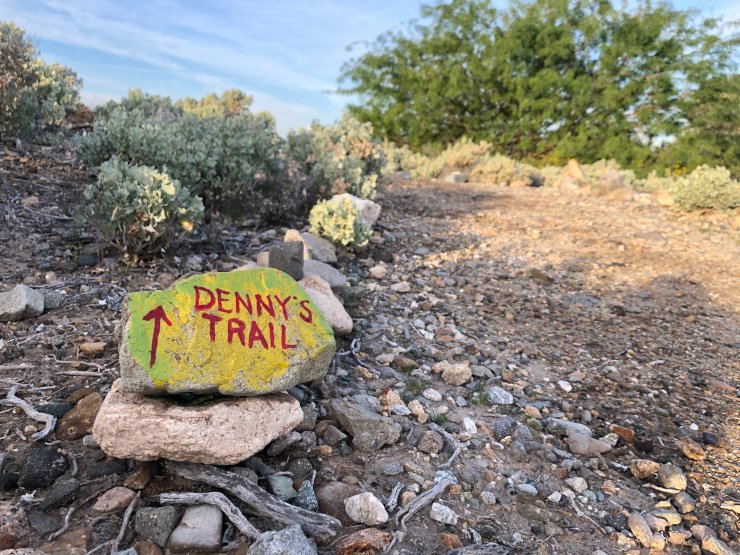 It broke our hearts to learn that Denny passed away late last year, not too long after his family checked him into assisted living. Makes sense. Being captive would break anyone's spirit, but especially a freebird like him. I hope he knew how many people he inspired before he flew away.
Meeting people like these guys in our travels is what fuels our passion for going beyond our perceived limitations. It's why we squeeze the most out of every single day to leave a mark in this world while we still can. Life's too short to do anything less.