After sharing all the fun photos of awesome overlander vehicles and cool overland campers from the 2019 Rocky Mountain Overland Rally we attended, we still need to post a round-up of the various new products we discovered. But I like camping, and I like coffee. So one of the first products that caught my eye was Overland Coffee.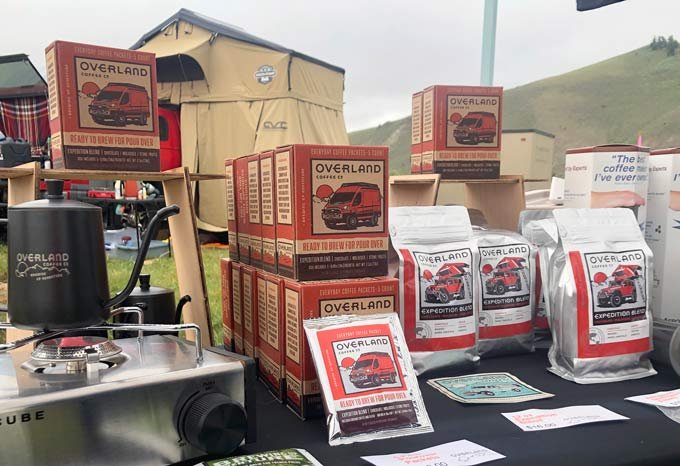 Okay, I was just trolling for a free cup o' Joe but we walked away with a pack of 5 Everyday Coffee Packets.
At first, I thought this was simply a target branded instant coffee. Then I discovered the ingenious design of these single-serving brewed coffee packets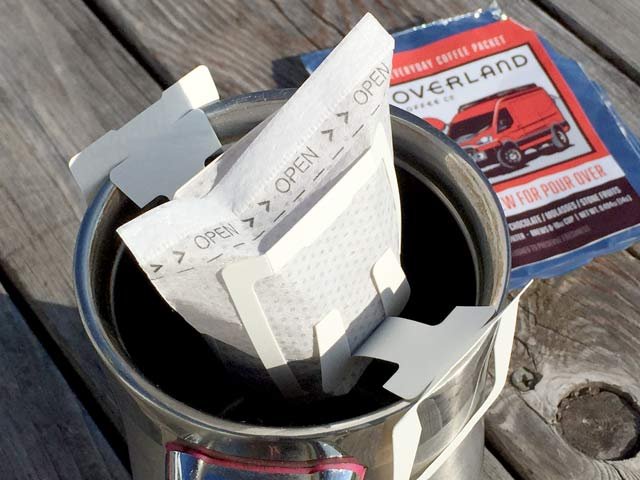 Where were these back in our backpacking days!? The convenient brewing packet sits atop any typical coffee cup or travel mug. Open the perforated filter containing the coffee grounds, and flip out the wings to hold the pouch in place over your cup.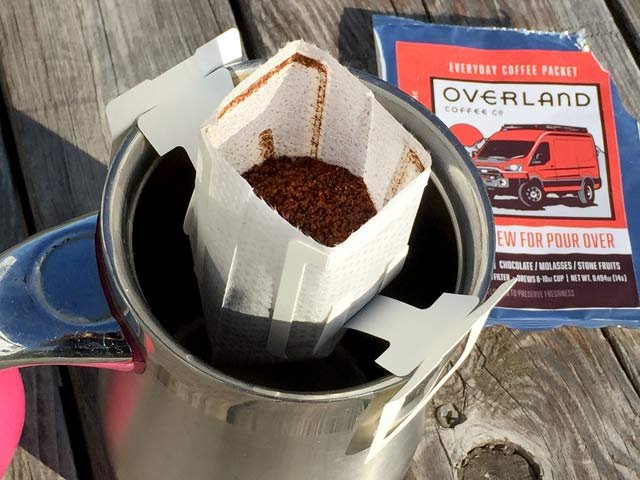 Pour water over the grounds and you'll be enjoying your fresh brew in no time. No bitter instant coffee necessary with a box of Overland Coffee in your camping kitchen.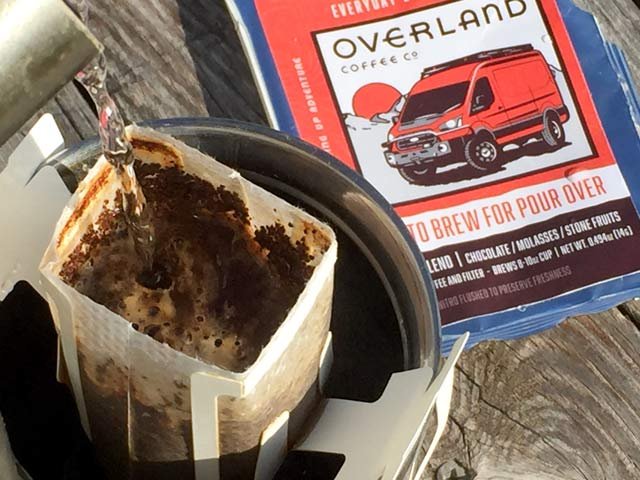 Since the filter only holds a couple ounces of water at a time, I did have to add water a number of times and let it seep through before adding more. But patience is a virtue, and this blend was well worth the wait.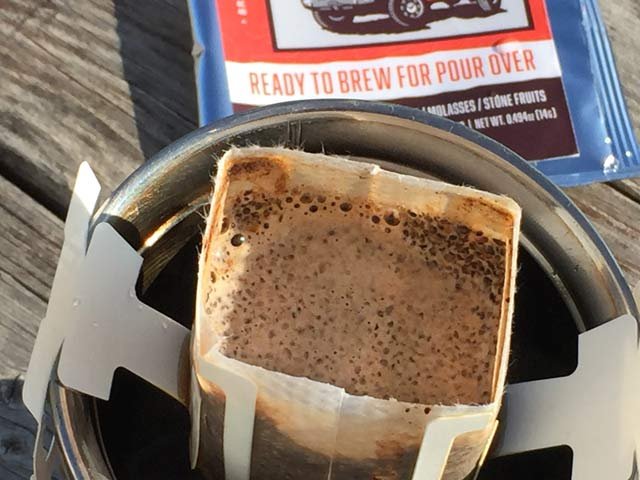 Overland Coffee Company purchases their beans directly from farmers who operate sustainably. They roast to highlight the characteristics of origin, which for the Expedition Blend include notes of chocolate, molasses and stone fruits.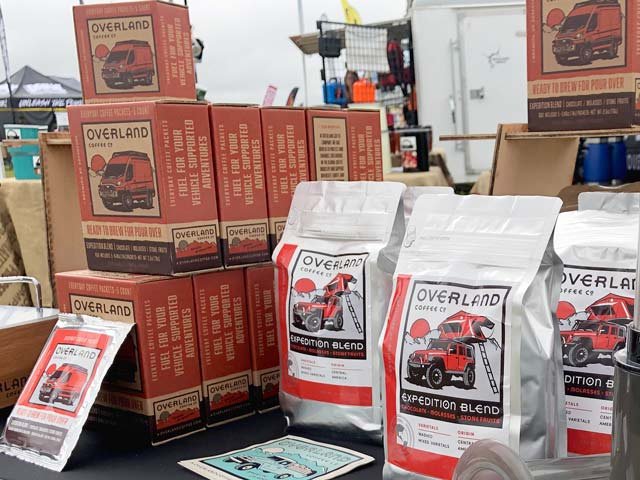 Personally, I just think it tastes pretty damn good. I like my coffee black and strong, and this Expedition Blend has bold flavor even after adding more than the recommended 8-10 ounces of hot water.
I think the engineering behind the disposable filter is brilliant, and also like how the pouch and holder are made from all paper products so you can toss them in the fire when you're done. Only the outer packet is made of mylar to preserve the product.
If you're looking for an alternative to instant coffee, try the Overland Coffee Everyday Packets. If you prefer to use a cone filter or French Press Travel Mug, their Expedition Blend is available as bagged coffee ready for brewing up your next adventure.
More from 2019 Rocky Mountain Overland Rally
Best Overlanding Products from RMOR 2019
Best Overlander Rigs at 2019 Rocky Mountain Overland Rally
Overlander Truck Campers and Tent Toppers
Overland Coffee Expedition Blend Review
Exploring the Overlanding Nomad Life at #RMOR