Twelve years ago, when we were searching for our first full-time rig, all I knew was I didn't want the toilet too close to the kitchen. Our two rigs have met that criteria. But while exploring the overlanding life at the Rocky Mountain Overland Rally, I realized that finding a rig with the ideal distance between a toilet and stovetop is going to be a problem.
The My Problem with Overlanding Rig Designs
My reluctance to have a bathroom and kitchen in close proximity to one another probably stems from my childhood fears of the Walking Cacas.
During our annual family camping trips in the Sierras, this six-year-old city kid was terrified of the campground's vault toilets. One of my older, mean-spirited teenage sisters felt like having fun with that. So one afternoon she hatched a devious plan with my other sisters. They waited for the moment I stepped outside the outhouse. When I cracked the door and walked out, a tornado of flying pine cones pelted me from behind while they screamed "Run Rene! The walking cacas are coming! The walking cacas are coming!" I fled in terror. Aren't siblings great?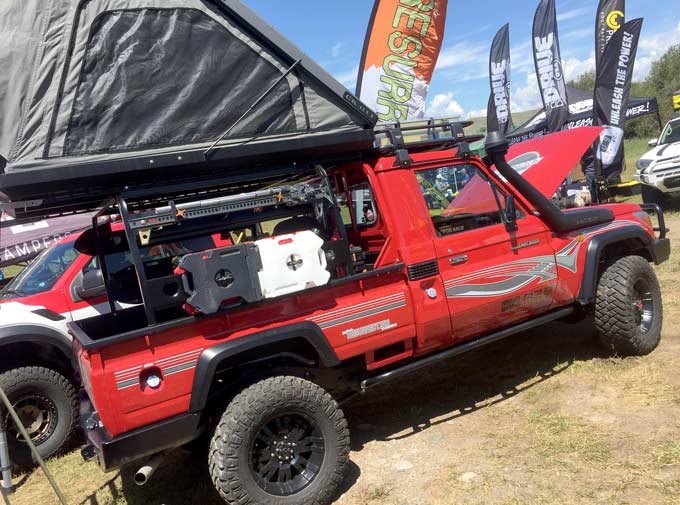 Today, I still want to keep the walking cacas as far from my kitchen as possible. We saw many cool vans and truck bed campers that would make great off-road excursion vehicles, but none of the reasonably sized, affordable rigs had a separate bathroom space.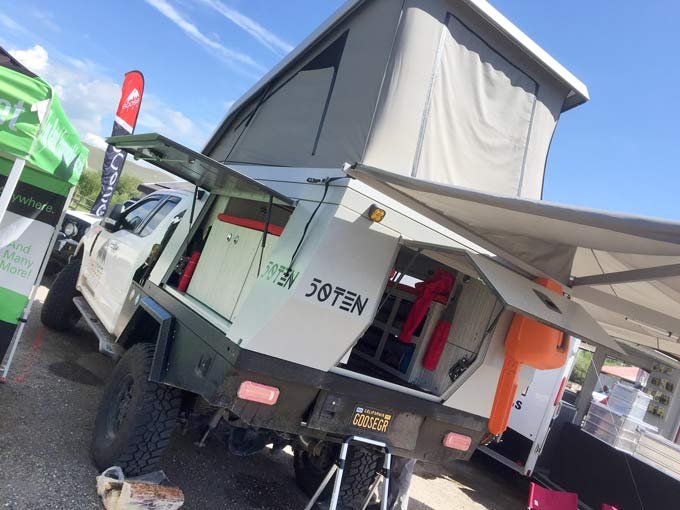 The beautifully built Dutch rig by 50TEN caught my eye. Then I realized that to use the cassette toilet, you had to slide it out from under the kitchen countertop. So. Gross. Definitely not a contender.
One Overlanding Trailer Almost Made Our Cut
About the only kind of rig that might work is a trailer with an outdoor, screened latrine area, like those manufactured by Commando.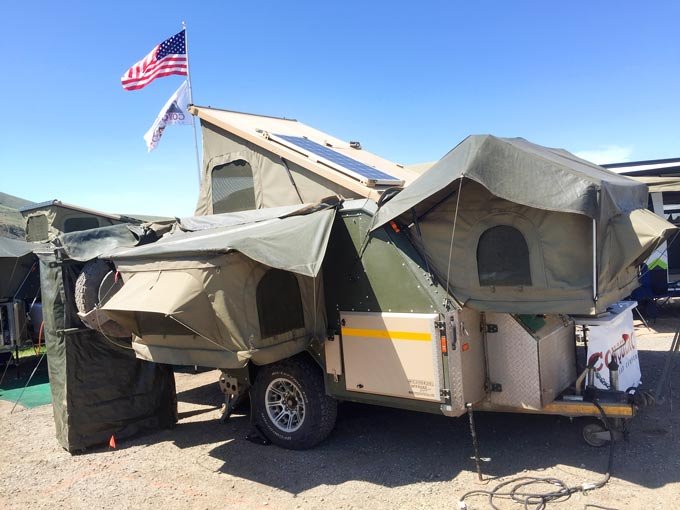 Made in South Africa, Commando makes military-grade trailers in various models. Their Conquerer UEV-440 was the rig of choice Jared & Jen of The Pioneering Spirit. This Portland, Oregon couple lived in that trailer and hauled it around Africa for an incredible two year journey.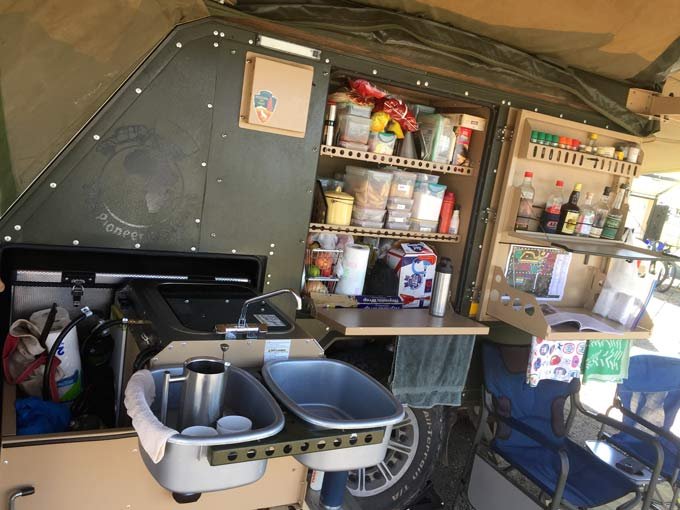 The Commando trailers are impressive. Distributed by Hard Scrabble Outdoors in Colorado Springs, they were the roomiest pop-up expedition trailers we saw at the event.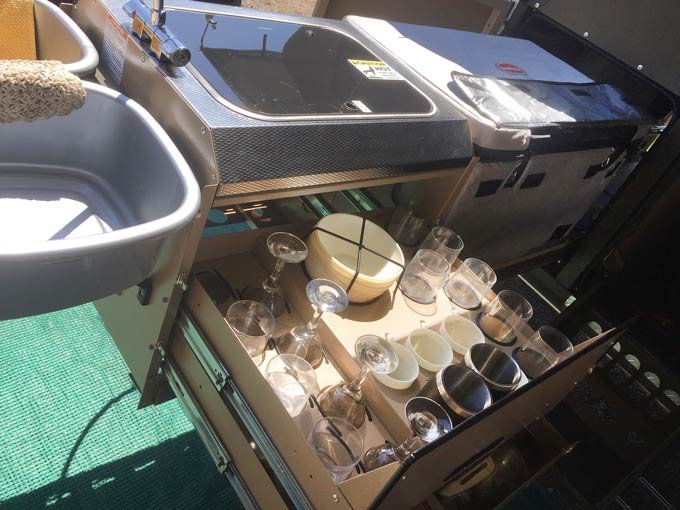 In a Transformer-style set-up, Commando trailers feature everything from a pop-up shower to a full kitchen with typical RV appliances, and even a mini-bar.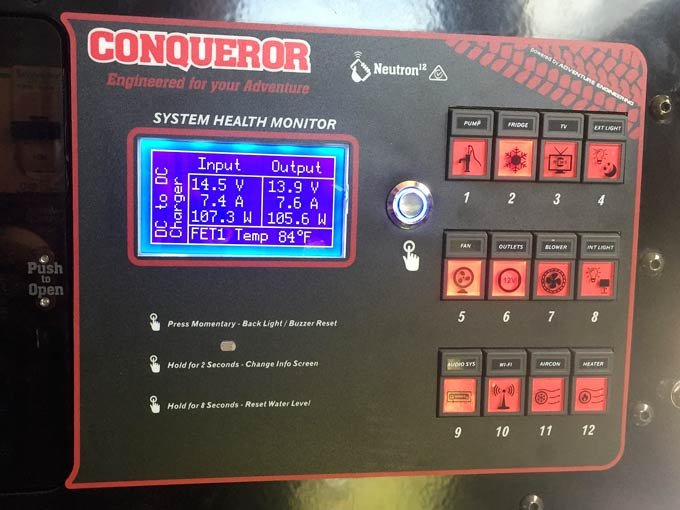 On the technical side, one of the features that got me is the interior pressurized blower that reduces dust infiltration when driving into the outback. Can we get one of those for our own RV? Hmmm.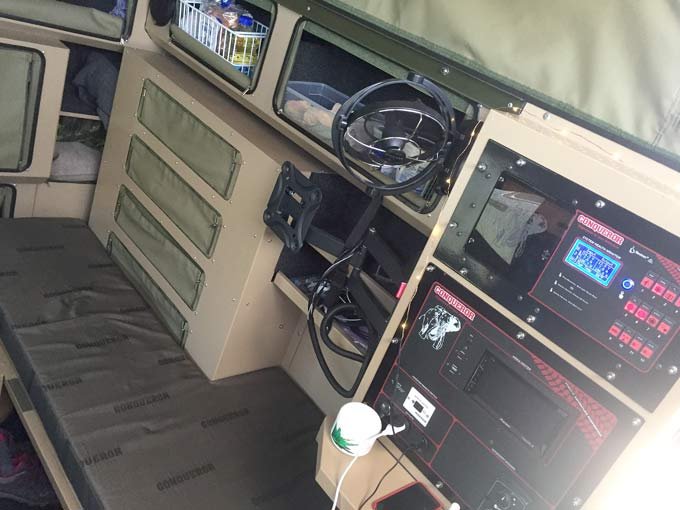 The Commando trailers were my personal favorite rig of the event. Then I discovered these rigs have just one problem. Our favorite version starts in the low $40k- range. Since we can buy a lot of pre-owned RV for that amount, I'm pretty sure we're not willing to spend such a hefty chunk of change on a small towable, just for a few short excursion trips.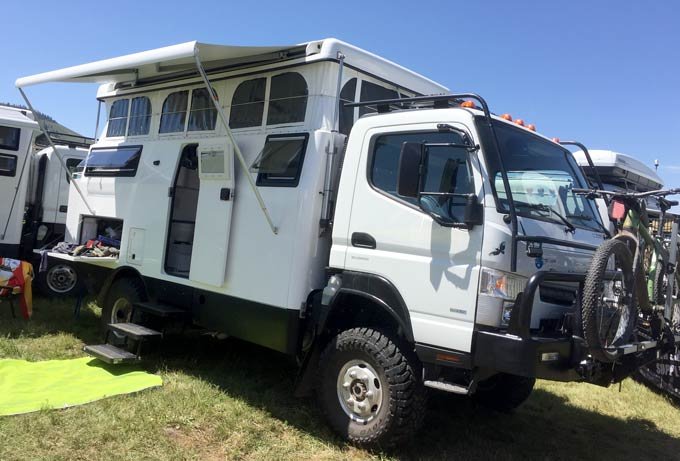 Clearly, we have more research to do, and will likely attend the other Overland Rally in British Columbia and the Northwest Overland Rally at some point in our travels.
More from 2019 Rocky Mountain Overland Rally
Best Overlanding Products from RMOR 2019
Best Overlander Rigs at 2019 Rocky Mountain Overland Rally
Overlander Truck Campers and Tent Toppers
Overland Coffee Expedition Blend Review
Exploring the Overlanding Nomad Life at #RMOR