Each time we move from point A to point B, we inevitably run into things that make our heads turn. Today I'm gonna share a few with you. Get ready for some more quirky roadside attractions you don't see every day.
Roadside Attractions, West Coast Style
Now that's a toad! Look carefully at the RV that parked next to us at the Red Sky Orchards Fruit Stand on Interstate 90.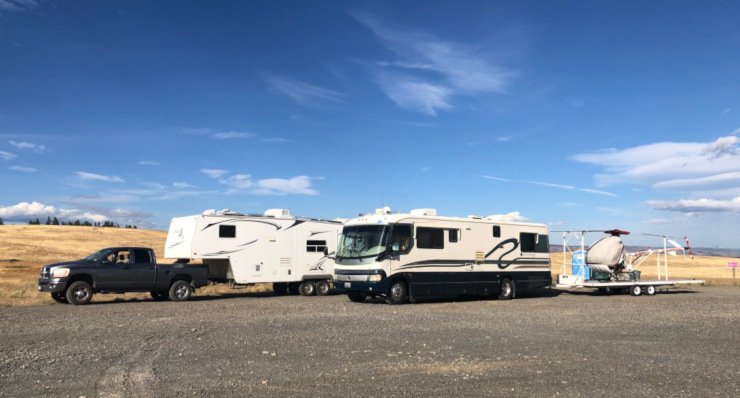 When you gotta get somewhere fast, there's no quicker way than flying your own helicopter.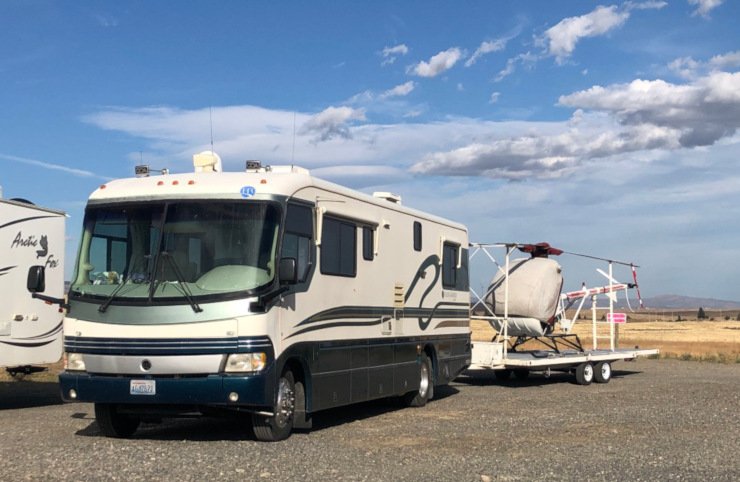 And in Aberdeen, Washington, apparently Kurt Cobain has not left the room.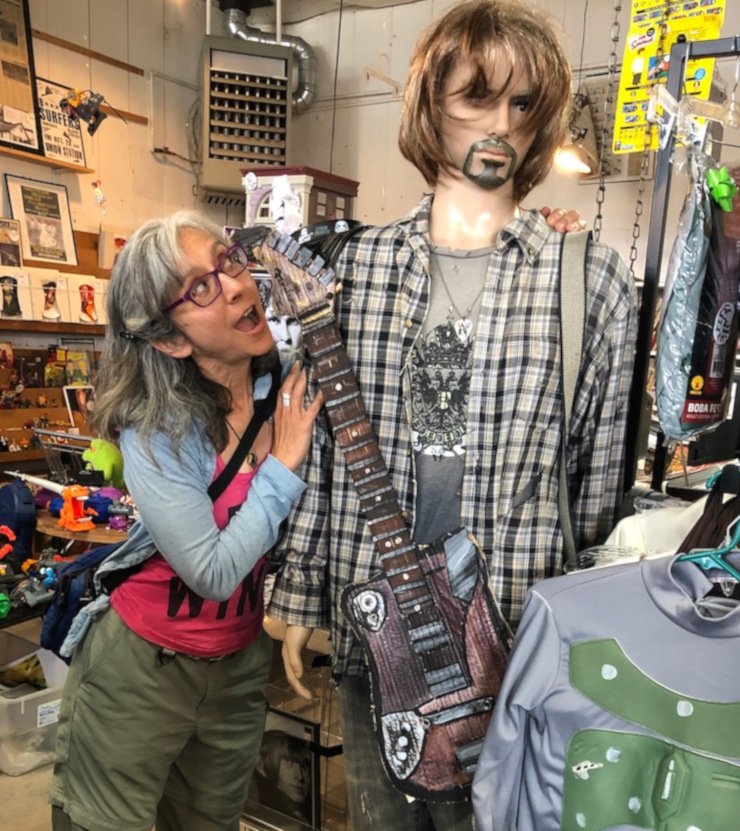 Yep, I met Kurt's doppelgänger at the Sucher and Sons Star Wars Shop. They have an entire Kurt Cobain memorial shrine. Apparently it's not so sacred that Sucher wouldn't sell the rock star sunglasses off his Kurt Cobain doll just one day earlier. More on this wacky roadside America attraction in my next post. It's a winner!
And finally, the moment you've been waiting for: West Coast Chainsaw Art as seen in Copails Beach, Washington.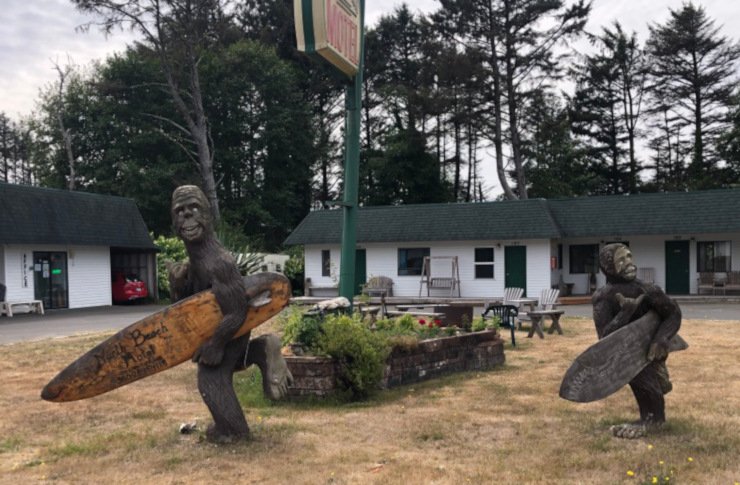 Forget chainsaw art eagles and furniture. This surfing duo appears to be straight from the Simpsons.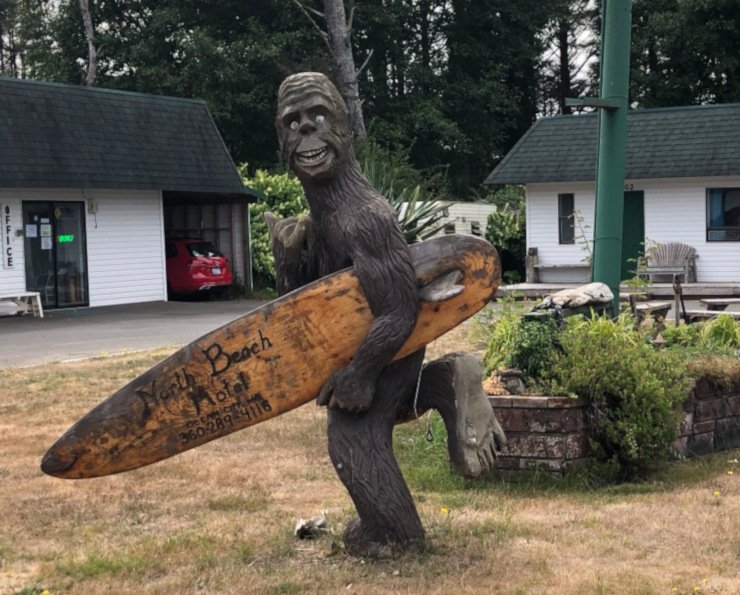 The tall one bears an uncanny resemblance to Homer, don't you think?
And I see some Bart Simpson in that little surfing Bigfoot. Hang ten, chupacabra!
Surfing Bigfoots are hard to top, so I won't even try. Instead I will leave you with a basic form of folk art, the Living Trees Forest Trail at Copalis Beach.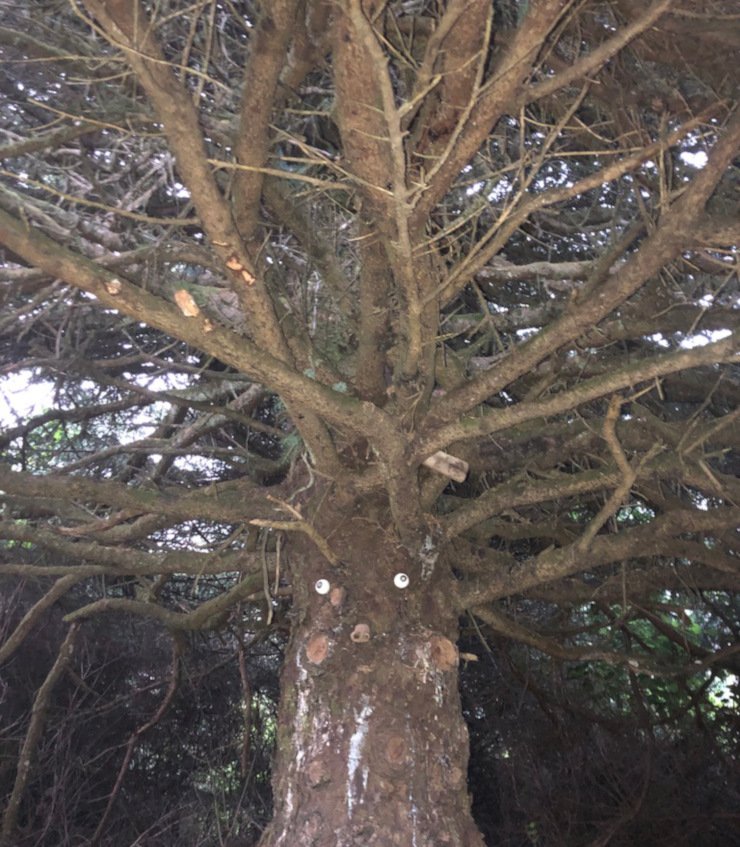 As if walking through thick groves of coastal trees isn't scary enough. Sheesh.
Stay tune for more West Coast roadside attraction adventures and then some.