As promised in my recent collection of cool overlander vehicles from the he 2019 Rocky Mountain Overland Rally, here is part two of our overland and expedition rig porn…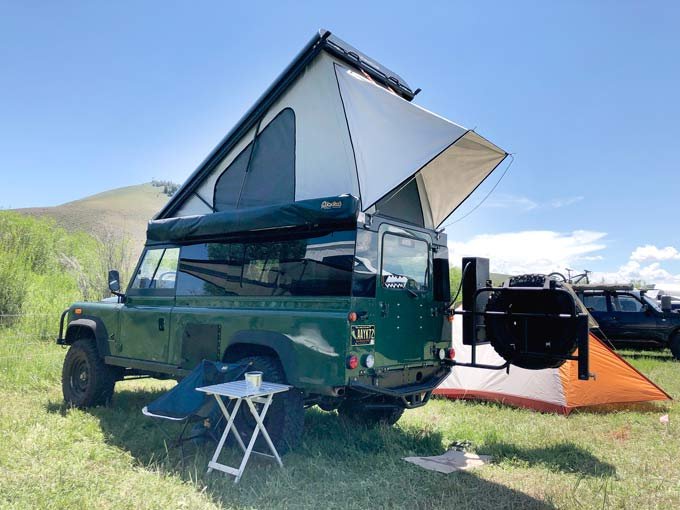 Truck tent toppers and pop-top campers are all the rage with the overlander community, coming in all shapes and sizes to fit any truck.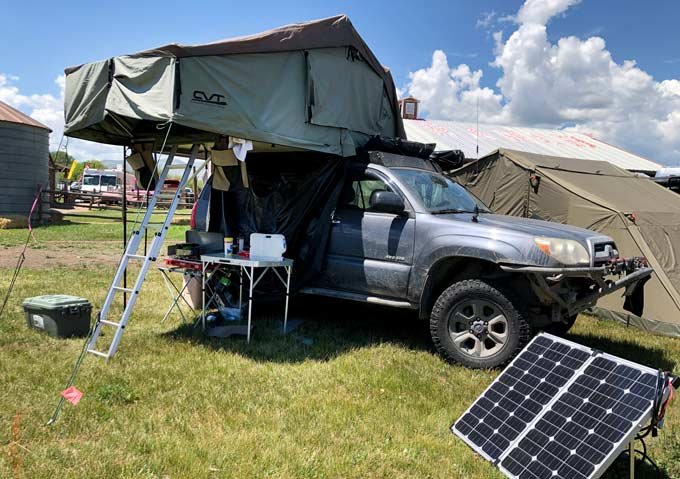 Where were these during our car camping days!? They sure look more comfortable than sleeping in the bed of our old Ford Ranger, but that was long ago during one of our previous lives.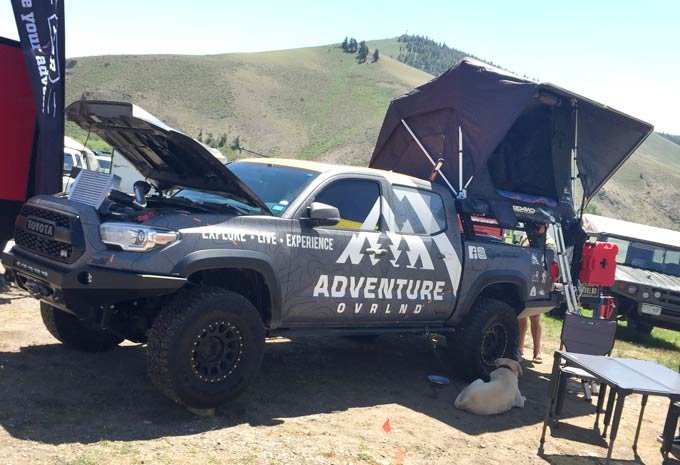 It would be pretty difficult to get Wyatt up some of the steps into these tents, that is for sure.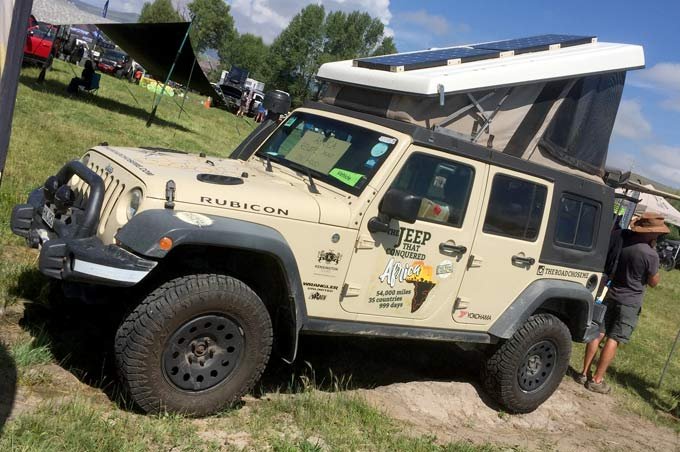 Too bad we didn't get a chance to talk to Dan about his Jeep that Conquered Africa! I'm sure he has some tales to tell.
I did like the various FJs I saw outfitted for expeditions, but I told you, I'm Dodge man.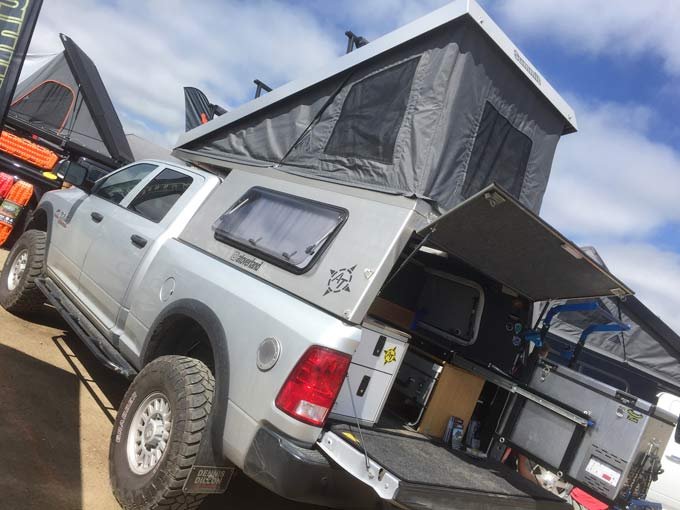 Rene stole my photo of the 50TEN box built out by Goose Gear, but it really caught my eye so it's worth mentioning again.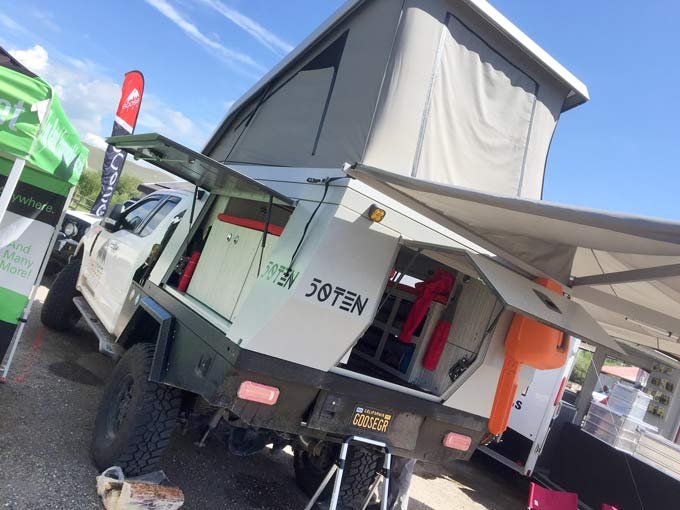 The 50TEN would fit on our Dodge Ram 2500, and these guys did a sweet job with the modification. Not that we ever would, but we could…
Tent trailers were also popular at the show, but this is enough photos for now.
More from 2019 Rocky Mountain Overland Rally
Best Overlanding Products from RMOR 2019
Best Overlander Rigs at 2019 Rocky Mountain Overland Rally
Overlander Truck Campers and Tent Toppers
Overland Coffee Expedition Blend Review
Exploring the Overlanding Nomad Life at #RMOR