One reason this lifestyle works for us is we never run out of new things to see. We recently had a great time RVing Great Basin National Park. It's a beautiful destination I can't believe we've passed up at least ten times in twelve years!
Five Tips for RVing Great Basin National Park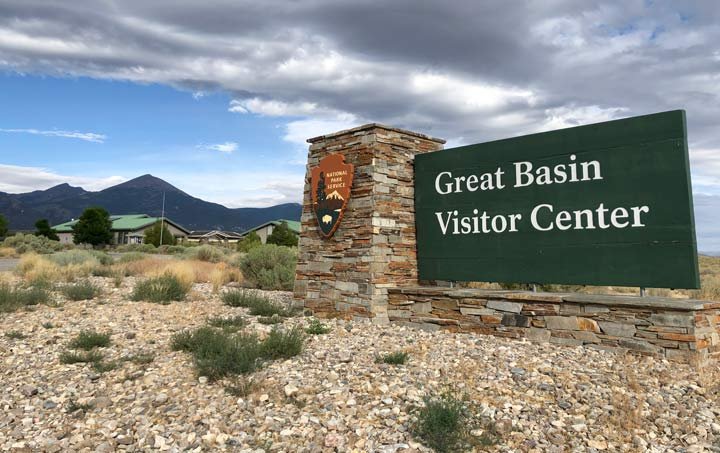 Each time we skirted around this Eastern Nevada gem, the weather sucked. After all, it's perched at nearly 7,000-feet altitude. Most times the weather has been too cold, or way too hot for us to give this place a look.
A couple of weeks ago, the weather was perfect. Well, at least to me it was.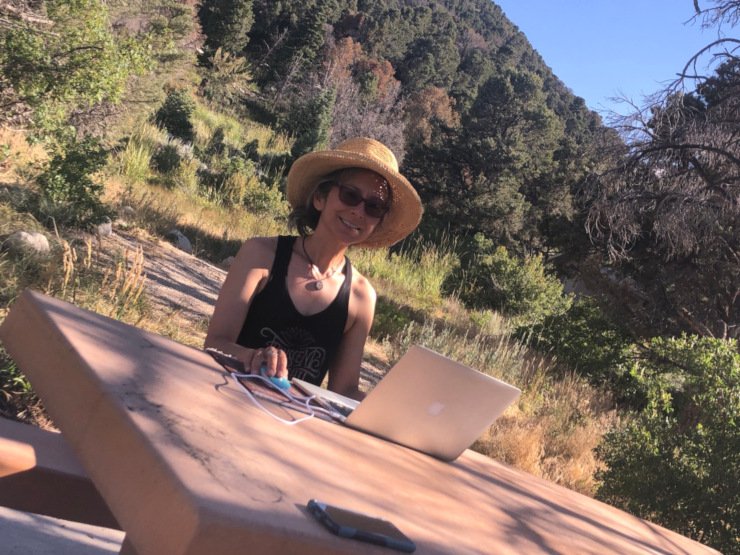 Jim and Wyatt almost melted in the 80-degree temperatures. Thankfully the weather cooled off after the first day, so we set out exploring the park. Here's five tips we learned about it.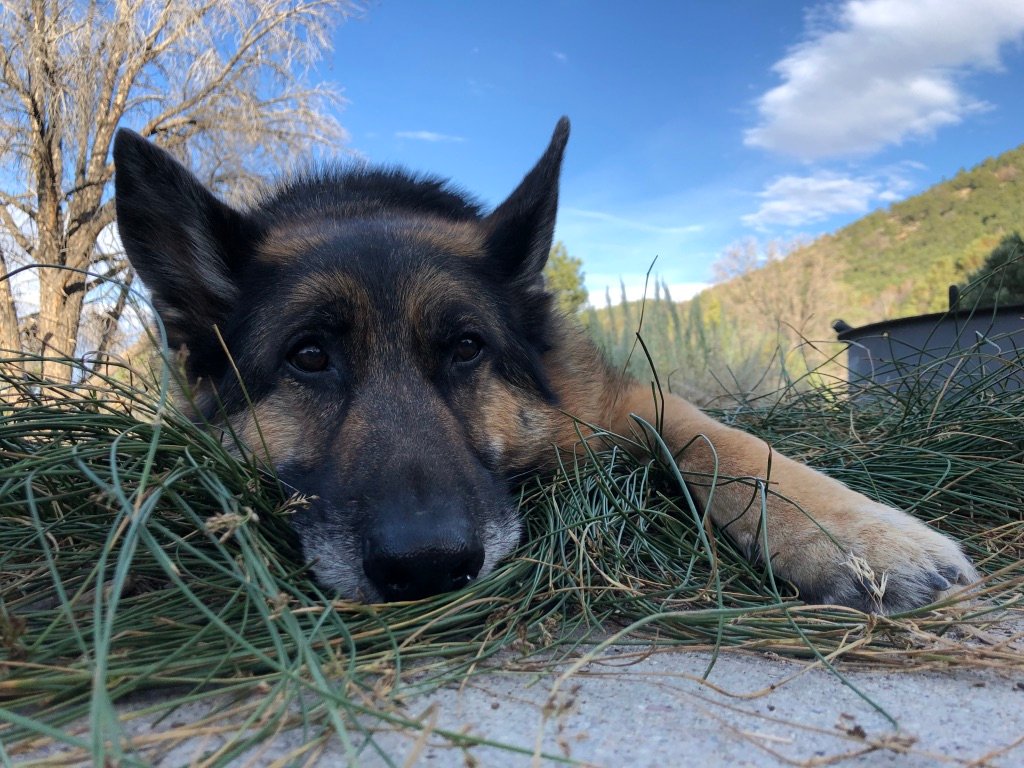 The park is an oasis in the desert. You can't tell how beautiful it is when you are passing by on Highway 50. It feels so much like the Rockies, it's weird to think you're in Nevada. If you want to cool off from the Nevada or Utah heat, this is the place to be.
This spot is nothing like other national parks during summer. You won't feel crowded or overwhelmed by tourists. I hope it stays that way for a long, long time.
2: The campgrounds are best for small RVs.
We are 42-feet long with truck and trailer. Our rig just barely fit in the largest campsite we found at Baker Creek. When we explored the other two RV-friendly campgrounds, Upper and Lower Lehman, we found less than a handful of sites that could accommodate us. Oh, and there are no hookups at any of the campgrounds.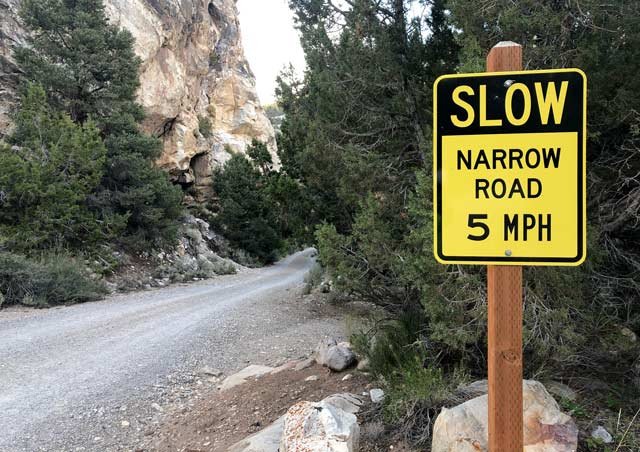 Most importantly keep in mind that Great Basin National Park campground roads are tight and curvy, with low hanging tree branches and plenty of boulders to knock around RVs. And don't forget your leveling blocks; there's not one level site in the entire park.
3: Visit mid-week and you'll probably get a site.
We arrived on a Monday and Baker Creek was the only campground with open sites. But by Wednesday when we went exploring, the park was practically deserted.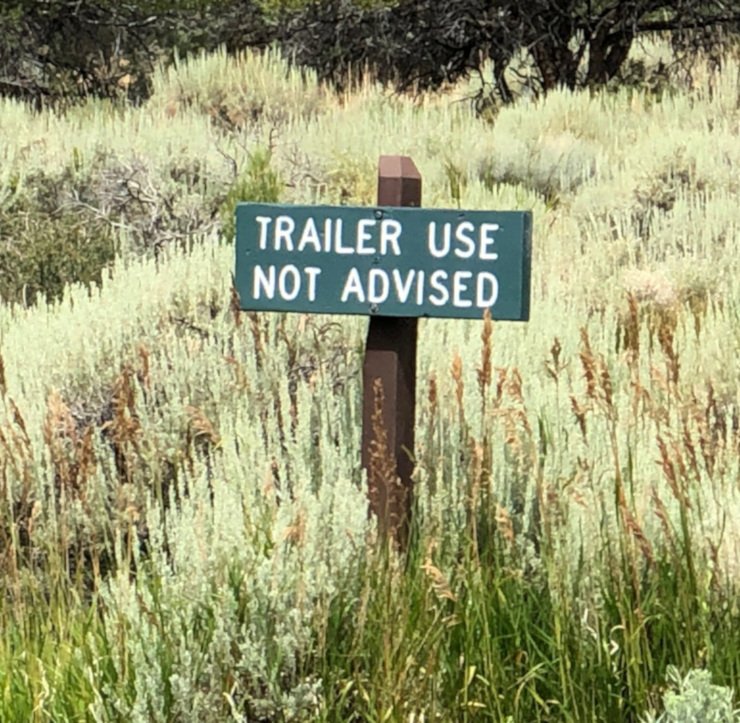 A park ranger confirmed that on weekends, things get busy. But mid-week is ideal for finding a workable RV spot.
4: Get out on foot to really see it.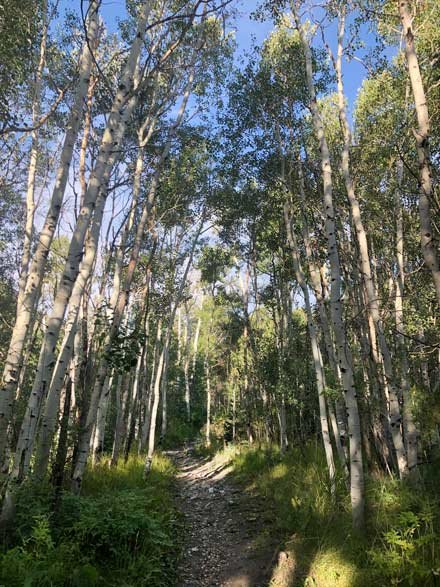 The park has one main road that allows you to drive to the top of Wheeler Peak. That and the Lehman Caves tour is what most people do when they get there. But if you're able to hike, the best part about the park are the miles of awesome trails. And if you're a backpacker, there's a ton of wilderness with tent camping.
We decided to save Wheeler and Lehman for a future visit, since we were booking it to the West Coast. But we did our morning runs on a couple of fun trails, which left us with a desire to return some day.
5: Don't go without stocking up.
This park is one of the most remote national parks in the whole system. The biggest nearby town of Ely is nearly 100 miles away, and at the foot of the park, tiny Baker doesn't have much more than a couple of restaurants and a gas station convenience store. Fuel up and stock up on food before making the drive.
More random thoughts about Great Basin:
Cell and data service is sporadic. Baker Campground probably has the best line of sight to cell towers. We used our RV Datasat 840 about half the time, when connectivity bogged down.
This is not a pet-friendly park. As usual, this national park isn't the greatest for pets. Wyatt had to go everywhere with us since the weather was too warm to leave him alone in the RV.
The dump station is extra. Most national parks have a free dump station but not this one. My guess is that it doesn't because there's no actual entry fee for Great Basin. Paying the $5 was not a big deal though, since the campground fees were only $15 per night.
Highway 50 in Nevada is called The Loneliest Highway by many, but we think it's one of the better drives to get out west. Don't you agree?
Great Basin National Park Quickie Tour
If you drive across the state in cooler weather, be sure to stop at Great Basin. It's a gem in the park system, and I know we'll do it again in the future. Maybe we'll see you there!