After dealing with mysterious engine trouble codes and then just a week later replacing the driver squib on our Dodge Ram, I nearly screamed when Rene came home at dusk one evening and immediately got out to run around the ruck and check all the lights. (I know better to laugh instead.) We easily noticed the rear left blinker was out. I didn't get really frustrated, however, until I discovered the issue was not as simple as a burned out bulb.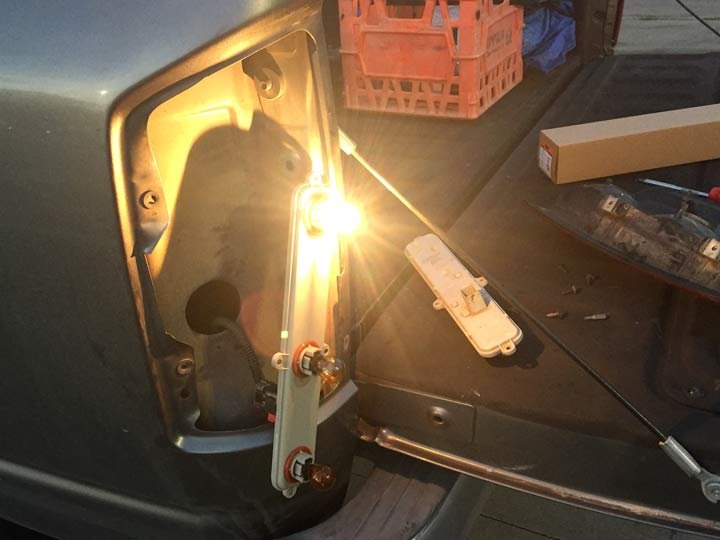 Thankfully, this was another one of those quick and easy repairs, thanks to having the right tool for the right job, and taking some basic troubleshooting steps.
How to Diagnose and Repair Tail Light Wiring
Do yourself a favor, and save yourself time and money, by learning to do the simple vehicle maintenance and repairs yourself. This is one if the simplest – even though it wasn't as simple as changing a bulb. The sun was setting as I quickly removed the tail light lens, and popped in the spare bulb I always keep on hand. Dang, it wasn't the bulb, and we were hitching up to leave town the next morning. What now?
What does a fast turn signal mean?
If your truck is anything like our Dodge Ram, a rapidly clicking turn signal indicates a "bad bulb or wiring" – at this point it was that "or wiring" part that bothered me. I knew the bulb was good, so the problem had to be with the connector, or somewhere in that wiring. Thinking fast, I removed the opposite tail light assembly and connected it to the left side connector I had removed. The left turn signal worked fine when connected to the right tail light. Problem solved! Almost.
How to Replace Tail Light Circuit Board
I was very grateful the tail light wiring issue was not somewhere in the truck. I determined the circuit board was bad. What were the chances the Auto Zone in Kerrville, Texas would have the part, and still be open? As it turns out, my chances were pretty good for both. We were in Truck Country after all. To my surprise, they had two Dodge Ram tail light circuit boards in stock and they were open late. In a rush to get there, I quickly reassembled my tail lights. Perhaps a bit too quickly.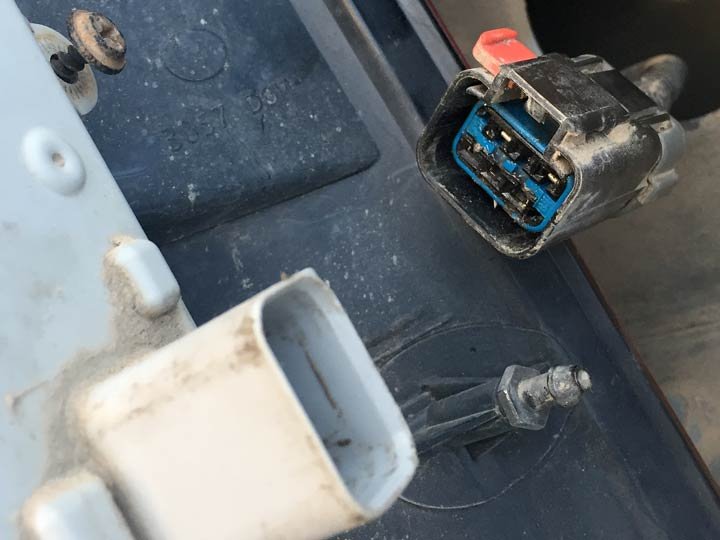 TIP: Make sure the wiring harness connector doesn't come apart in the circuit board. When attempting to reconnect the left tail light circuit board, the connector would not fit. What the? I had just removed the other board!
S.T.O.P: Stop. Take a breath. Observe. Proceed. Instead of trying to force the connector in place, I looked closely and found that the blue bushing from inside the right side connector was stuck inside the left side circuit board. After prying that out and reattaching it inside the wiring harness, I was able to reconnect the bad circuit board and go pick up my new one, just in time.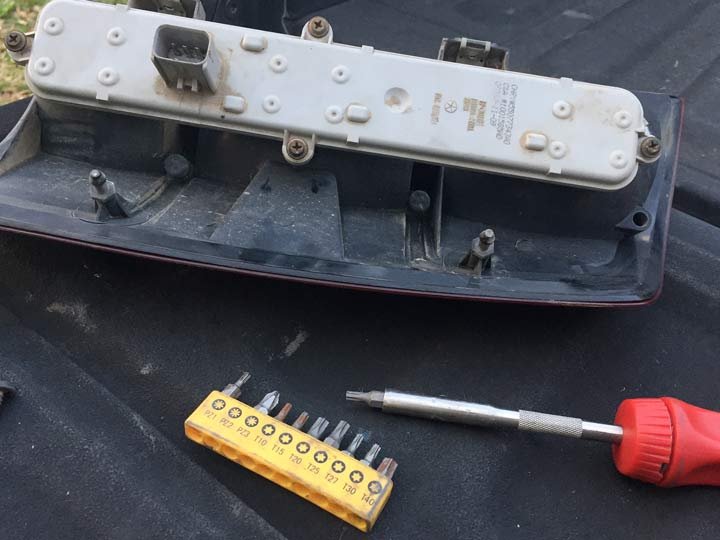 Must-Have Tools for Tail Light Repair
Sure, it's smart to keep some spare tail light bulbs in your toolbox. But they won't do any good if you can't remove the lens assembly, or detach the circuit board. I find a ratcheting multi-bit screwdriver makes quick work of jobs like this. And, an assorted Torx bit set is vital for those simple repairs you think you can tackle quickly, only to discover that's not a Phillips screw holding your tail light in place.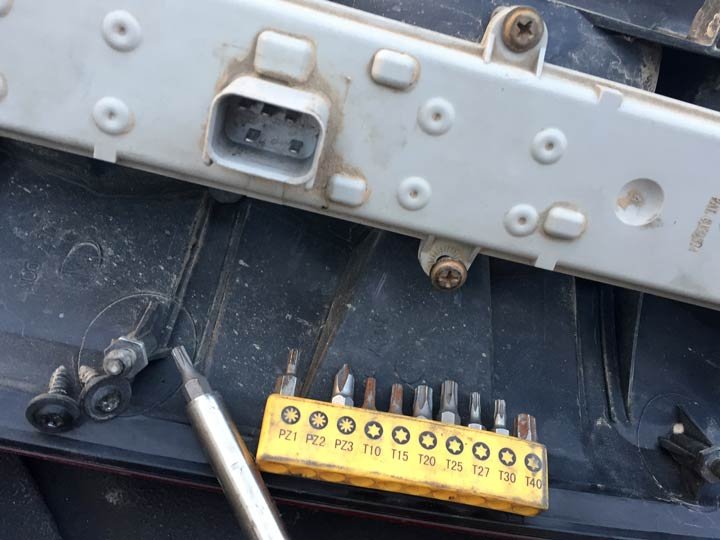 I keep a multi-driver screwdriver ratchet readily accessible in the top of my truck toolbox just for days like this. Of course, I picked up a couple extra bulbs while I was at Auto Zone, and finished my repair in the parking lot to confirm that the bad circuit board was the cause of the malfunctioning turn signal warning. With everything working, I drove back home in the dark with a bright smile on my face.