The universe works in mysterious ways, or perhaps I should say this particular corner of the multiverse.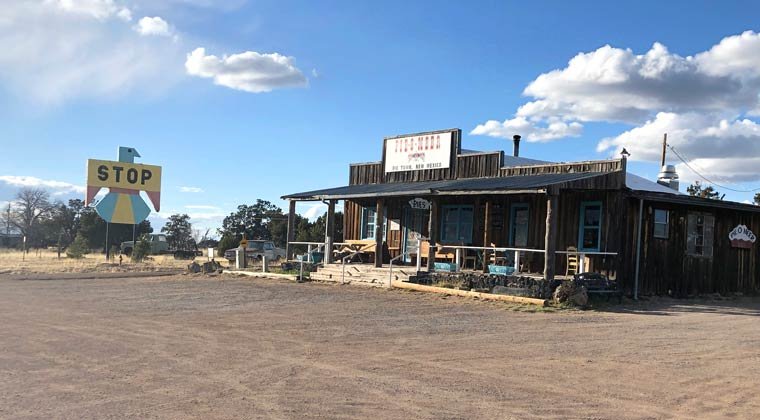 Interesting how I mentioned that "center of the universe" bit in last Friday's post with photos from Luckenbach, which I wrote upon arrival at a favorite boondocking spot across from our favorite little pie shop – Pieoneer Pies, nowhere other than Pietown of course!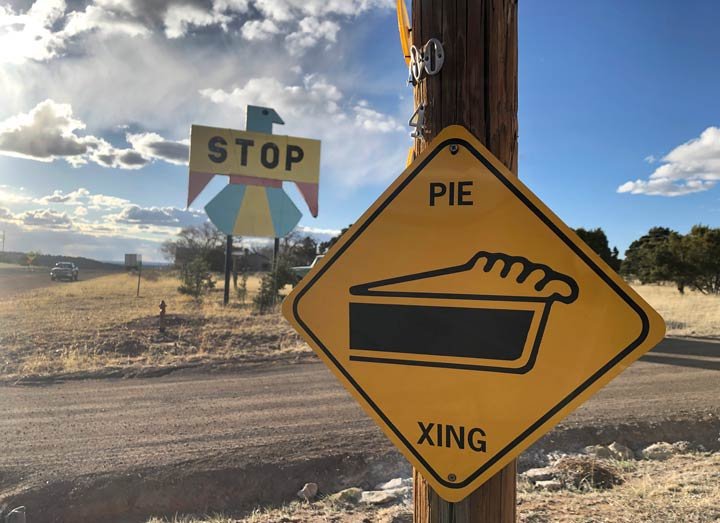 Interesting why? It's not just the pie…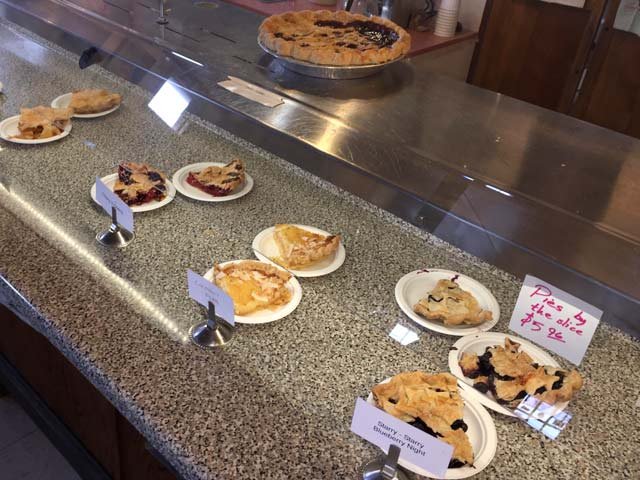 When I walked in to cash in some pie credit, I noticed a stack of guestbooks, just a half dozen or so from the numerous crates full of spiral bound notebooks the Pie Lady of Pie Town has collected over the past 25 years and stacked all around the office.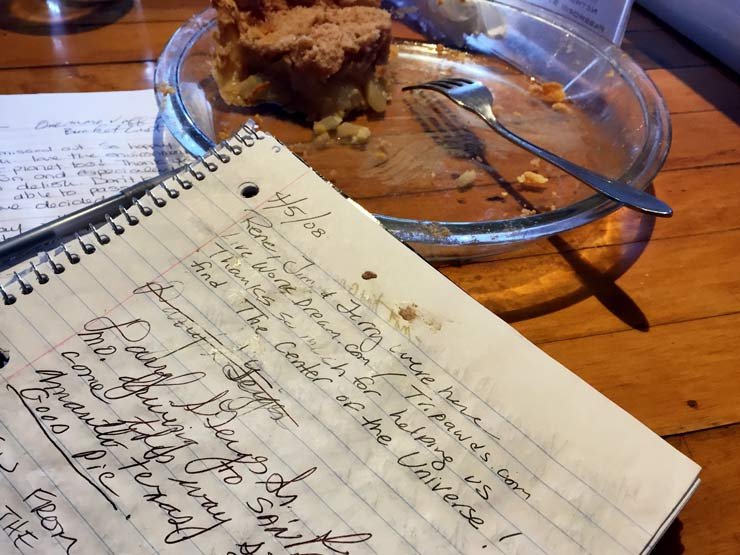 Immediately I asked to see the book from April, 2008. It took a while, but we found it. Opening to a certain page, my jaw dropped – and not from all the pie we were enjoying. You see, it was exactly eleven years ago to the day when we first showed up on those rickety wooden steps with our three legged dog…shortly after closing hours, when the kind Pie Lady let us in, served us pie, and welcomed us into her heart – and her own little corner of the universe.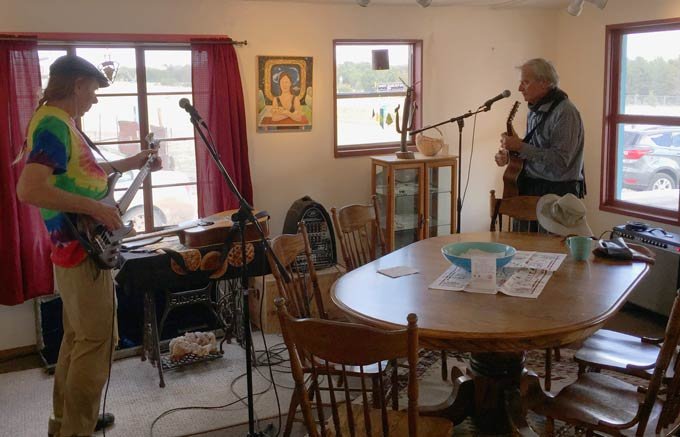 See what we wrote there, way back then?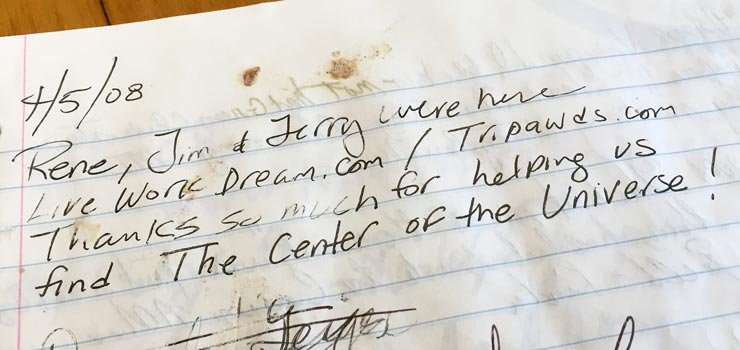 And how I wrote those same words upon our arrival eleven years later! Woah…
As I told my favorite Pie People during this recent visit, I'll say it again. Pie Town is one of the few places I feel at home, and there's no place like home. We shall return, again.