We made a decision. Our plan to buy an RV park co-op lot is history. There's a ton of reasons for this change of heart, here are some of them.
For the first time in two months, our wheels are turning.
Another "historic" heat bubble has finally burst, and with daytime temperatures hovering around 90, it's a better time to make our escape from the Timber Valley Escapees Co-Op park. We have general plans to bounce around inland Oregon and Northern California, but nothing too solid at this point.
Being stationary during another godforsaken heatwave gave us plenty of time to consider our future living plans. And we've decided that buying an RV lot at Timber Valley is not one of them. As much as we love the park's scenery, and the surrounding Sutherlin community is a great small town, we requested to get our name off the RV lot waiting list. It's such a nice park, as you can see. But it's not right for us.
Reasons we won't buy an RV park co-op lot
Staying here for the last two months gave us the opportunity to ponder many aspects of our nomadic lifestyle. These reasons to ditch the plan are entirely personal. What's right for us is not right for everyone. An RV park co-op lot could be just what YOU need, but not what we do. Our personal reasons for deciding to ditch the plan to buy an RV park co-op lot include:
Our tribe isn't here.
Like many Escapees parks, former full-time RVers and retirees much older than us are the majority of lot owners at the park. We've met some really nice people here, but nobody close to our age or our mindset. It feels isolating when you aren't around people who get your own generational inside jokes, the tech, music, language, politics, and experiences of your tribe. And we just haven't seen enough travelers or younger people to shake things up around here. Yeah, some day we will be those old people and GenZ kids will feel the same way about Jim and I. But we are in no rush to age ourselves.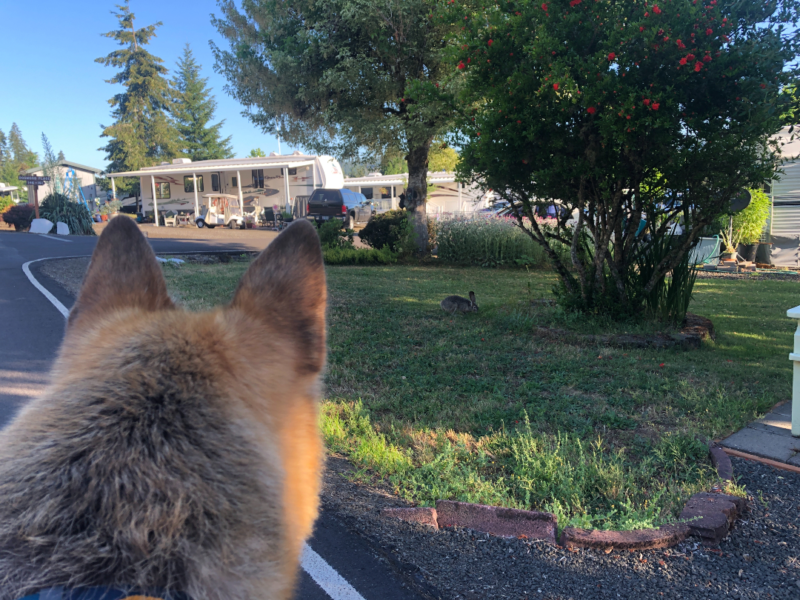 Climate change is NOT RV-friendly.
Years ago I used to think that the full-time RVer lifestyle was perfect for tough times. Losing a job? Go where the road work gigs are! Bad weather headed your way? Pack up your house and move to a better location! Oh how quaint that thinking was. Climate changes everything.
The points I highlighted in my 2021 post about how climate change impacts the RV lifestyle are felt even more strongly today.
Summer RVing is increasingly intolerable.
Wildfires are eliminating the places we can camp.
RV parks and campgrounds are more crowded than ever.
From heat bubbles to historic flooding and sudden wildfires, no matter where you go, there it is. Climate change is here and I'm not digging it while living in an RV. At least during summer. Our air conditioner is running all day and into the evening. These epic heatwaves in the US are inescapable now. You feel them even more in an RV.
Spontaneous RV trips are history.
When I complained to a friend that we couldn't find a single RV park for a monthly spot in western Oregon or Washington, she simply said "You made the lifestyle sound so appealing." She's right. It IS, and we haven't been shy about touting it. Heck, RVing is what I get paid to write about! But between growing numbers of full-time RVers, vacationers, and people forced to live in RVs out of necessity, finding places to stay for more than a few days at a time is impossible (especially with our summer marathon training logistics). A spontaneous RV trip we wanted to take to see friends on the Olympic peninsula is out of the question.
We have a duplex that needs TLC.
As the saying goes, money talks. When we considered the roughly $13k price of an RV lot buy-in here, or at any Escapees co-op, we agreed that investing that same amount of cash into our duplex is a wiser decision for our long term plans. No co-op RV lot buy-in will ever give the kind of financial return that a chunk of prime real estate will give. Jim and I are blessed beyond our wildest dreams that we have that rental. We work our tails off to pay down the small mortgage, and need to put our money where it will count the most.
And finally, setting down roots feels more appealing.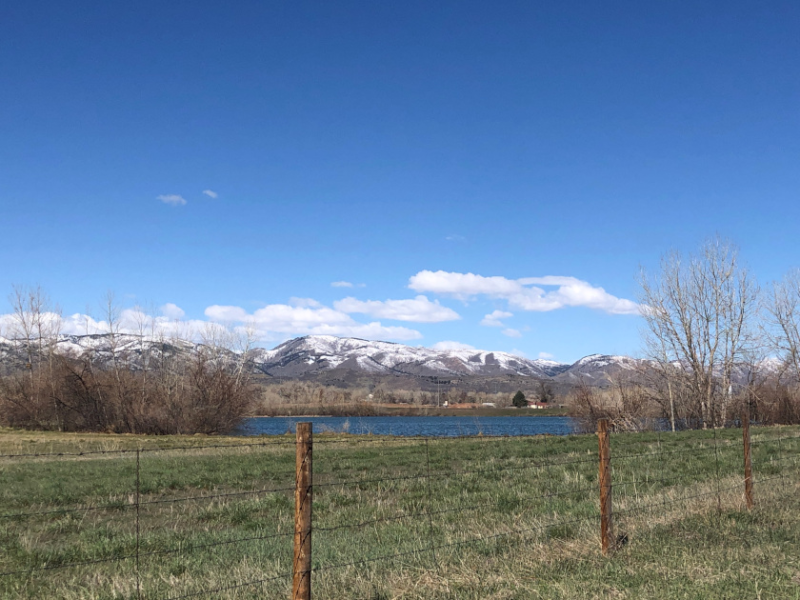 Our duplex is in Laporte, Colorado. That's cycling distance to Fort Collins. We love it there. It's one of the few towns where we have a fun group of friends and family. The Poudre River scenery and Rockies as a backdrop just can't be beat. And the area is filled with a progressive group of Coloradoans, many of whom are ensuring that we don't sprawl out the way Denver did. In all of our travels, we keep going back. There's a reason for it.
Climate change is making us re-evaluate full-time RVing
Next summer we are hunkering down at the duplex to renovate the back half. Whether or not we actually stay living there in the back half remains to be seen. We could get bored by September, rent it, and jump back into the RV. Either way, we'll always be snowbirds at FOY.
We still love RVing and always will. I enjoy sharing it with others through my writing. But after sweltering through another Pacific Northwest heat bubble, combined with all these other hassles, doing it year-round feels less appealing today.
For now, neither one of us are committing to anything other than rolling up our sleeves to fix up that duplex next summer. Planning anything too far out these days is just a waste of time and energy. And during the next few months we will have fun roaming around with our new co-pilot, Nellie.
So, bye bye, Escapees RV lot. Hello next chapter in our life.
Want to buy an RV park co-op lot? Ask Dave Ramsey what he thinks for a second opinion.
I'll say it again. Just because we won't buy an RV park co-op lot doesn't mean you shouldn't. But if you're considering it, I encourage you to do your homework. Start with Dave Ramsey. He's a smart guy when it comes to spending money.
Back when he told us RV loans are NOT cool, we got the impression that he rarely, if ever, discussed full-time RVing on his show. Recently I stumbled into these show clips from recent callers interested in leaping into the full-timing lifestyle. What a surprise so many people ask him about it now. But his opinions about RVing and full-timing still haven't changed. Check 'em out.