Last year we wondered if buying an RV lot is a smart idea. The RV park shut-downs during the early days of the pandemic got us thinking it would be wise to have a summer spot that we own, just in case another shut-down happens again.
The idea seemed worth exploring. So we put a deposit down at our current location, Timber Valley Escapees Co-Op RV Park in Sutherlin, Oregon. Even though we had never been to the park itself, we liked the location. And we like Oregon as much as Colorado, based on our Camp Covid experience in the nearby mountains during 2020. Being on the West Coast during summer makes sense to us, especially if our Colorado duplex is fully-rented out (which it currently is).
With a $1000 deposit, we bought ourselves a place on the Timber Valley waiting list. Generally it's a 3-4 year wait before a spot becomes available and you have to decide if you want to buy into the community. Currently we are somewhere around #105. Since the deposit is totally refundable if we opt-out, there's no loss on our part.
The Pros and Cons of Buying an RV Lot
Honestly, the pros and cons of buying an RV park lot will be different for everyone. What I say here applies only to our likes, dislikes, and situation. Yours will be different.
Let's get one thing straight: buying into a co-op RV park is much different than buying an RV and a space at a privately owned RV park. We would never buy into a park that is owned by a private company. Unless the park is a true co-op, where members pool resources and own the land underneath their rigs, forget it. After seeing this John Oliver segment about private RV parks, you'll understand why.
(Oliver discusses the opposite of a co-op community below)
We put a deposit down on Timber Valley because it's a true RV park co-op that carries the weight of the Escapees RV Club name behind it. As you know, we are SKP fans and happy to be part of the organization.
It helps that the park and surrounding scenery are beautiful. Timber Valley is within a mile of a nice, walkable, small town with all the necessities. No other SKP co-op feels as integrated into a rooted community as this one. I like that it doesn't feel isolated. The park is 50 miles from Eugene, and we can go there for our health insurance needs and a big-city experience if we want.
Of course there are still pros and cons of buying into Timber Valley, which I'm trying to work out in my brain. So here's a dump that might help the process of deciding.
Here's why we think buying into an RV park co-op is smart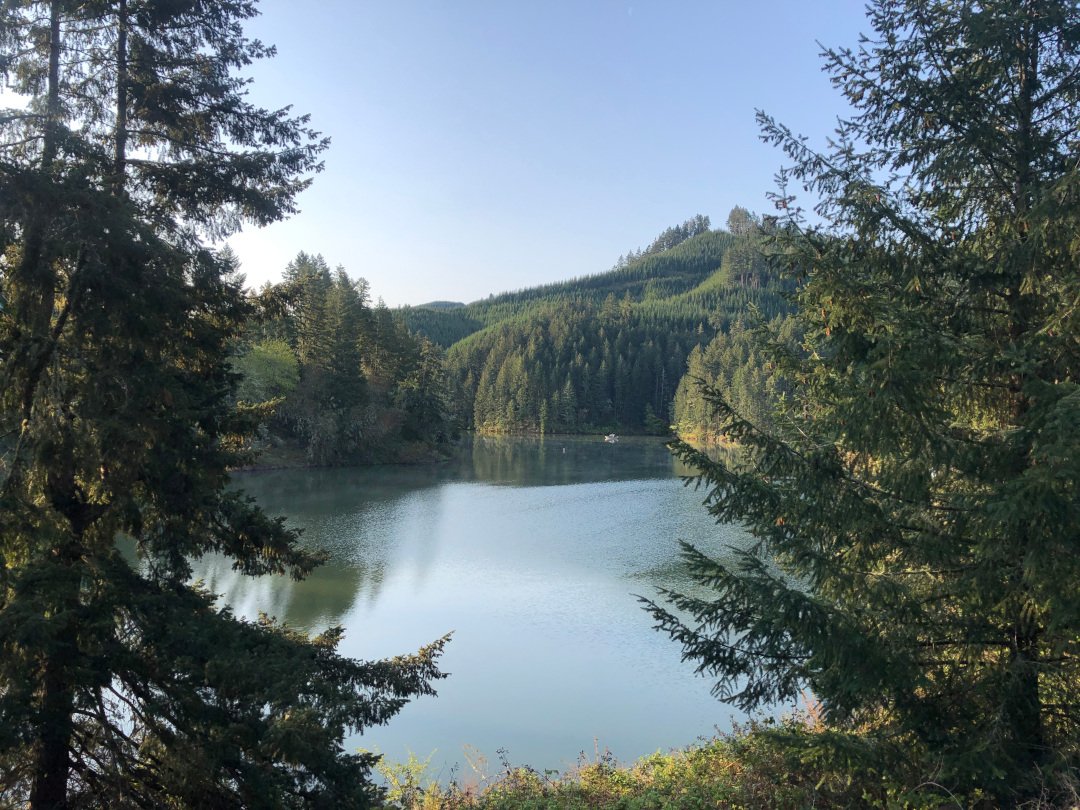 You own the land beneath your RV wheels.
In privately owned RV parks, you are simply paying rent even if you do buy the RV that sits on it. As a renter, you are subject to rent increases and the whims of the owner.
An RV park co-op is community-minded.
Co-op owners are required to give a shit. They're not just renters. Everyone is required to do their fair share to keep up the appearance and maintenance needs of the community. This is the kind of shared RVer experience we love.
Escapees co-ops are filled with people who understand the nomadic lifestyle.
At least that's the case in every Escapees co-op park we've visited. No matter the age of the residents, most people who land here have done extensive RV travel.
Buying an RV lot gives you a place to go in crazy times.
Private RV parks and public campgrounds shut their gates to newcomers when Covid happened. This was scary for full-time RVers like us who had no idea where we were going to go next. It's hard to say if our country will ever go back to a situation like that. Anything's possible, right? And although Escapees Co-Op RV parks also kept non-lot owners out during the pandemic's early days, I believe most parks allowed lot owners to hunker down for the duration.
When you sell your lot, you get back the investment.
The great thing about RV park co-ops is that you can recoup your investment when you decide to sell. At Escapees Co-Op parks, you get back your deposit, the cost of the land, and whatever improvements you make to the lot. The risk of buying an RV lot at a co-op park is minimal.
As far as I can tell, Escapees RV Club Co-Op RV parks are the only true co-op communities of RVers in the country. I've found some community-owned mobile home parks owned by people who live in mobile homes, but they don't appear to be actively traveling RVers. There's a huge difference.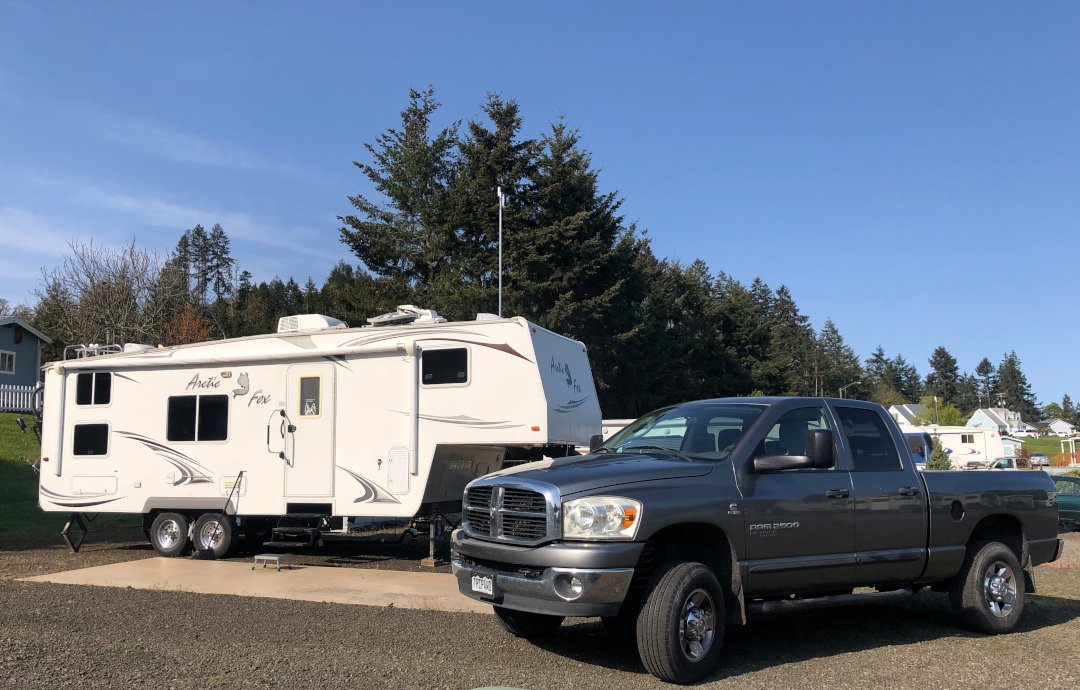 So far, we are enjoying our stay as guests. Timber Valley allows Escapees to stay as long as six months if they choose. We won't be here that long, but long enough to know whether or not we want to buy in.
Stay tuned for my thoughts on the cons of buying an RV park lot. And also whether or not I think we should buy in at Timber Valley or keep looking.