Do you feel it? The pain of high fuel prices, that is. Of course you do! We are too. Good thing we are excited about our summer 2022 Oregon workamping assignment!
I don't like using the word "job" to describe the commitment to a temporary workamping position. Job is a four-letter word in my world. Instead I prefer to use the term "assignment." That's how I roll whether I'm working on a freelance writing topic or promoting our latest Tripawds fundraiser. Being tasked with an assignment fills me with more purpose and enthusiasm. This is a good thing. After all, we just chose an Oregon workamping assignment instead of a TransCanada Highway road trip.
A New Kind of Workamping Experience for Us

It's been a long time since we took a new workamping assignment that wasn't at Vickers Ranch. That was back in the winter of 2014 – 2015. We took a really easy gig at a Southern California RV park. The gig only lasted a couple of months because the park got sold. After closing, the buyers kicked out workampers. We were not heartbroken, however. Living and working at a traditional RV park in a city just isn't our thing.
Today, we've officially nixed plans for our summer 2022 TransCanada Highway experience. We are sticking to the West Coast instead. It's not what we want to do. But staying put feels like the right choice for our financial health. Once we decided not to cross the border, we updated our Workamper News resume. Within a couple days, more than a dozen employers reached out to us for seasonal help. Finally, we said yes to a summer workamping assignment just 20 minutes outside of Portland, Oregon.
We did our homework before saying yes.
Aside from the occasional heat bubble, our 2020 Camp Covid experience taught us that Oregon isn't a bad place to ride out uncertain times. This summer, we are working as hosts at a gorgeous county park. The location? Alongside a river at the foot of Mount Hood.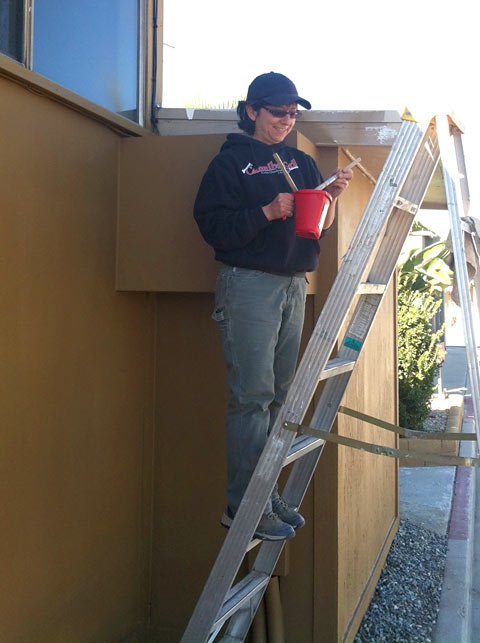 From the moment this gig hit the Workamper News Hotline, I thought it sounded great. The duties are minimal. As a result, it's a volunteer arrangement, with no hourly pay. Some workampers complain about non-paying gigs like this. But we don't mind. Pay = more responsibility, tasks, and time. That's not what we want while we keep all our income generating balls in the air.
Yelp and Google reviews almost unanimously say the park is awesome. "A great place to escape the city!" one person said. Dozens raved that it's family and dog-friendly, and a nice place to visit. We've been warned that weekends are busy. But it's in a quiet nook on the fringe of a metropolis. The only downside? The park is not in a great area for running. But since we aren't doing any marathons this summer, the location is not an issue. Plus, I want us to focus on finding and training a new Tripawds Spokesdog this summer.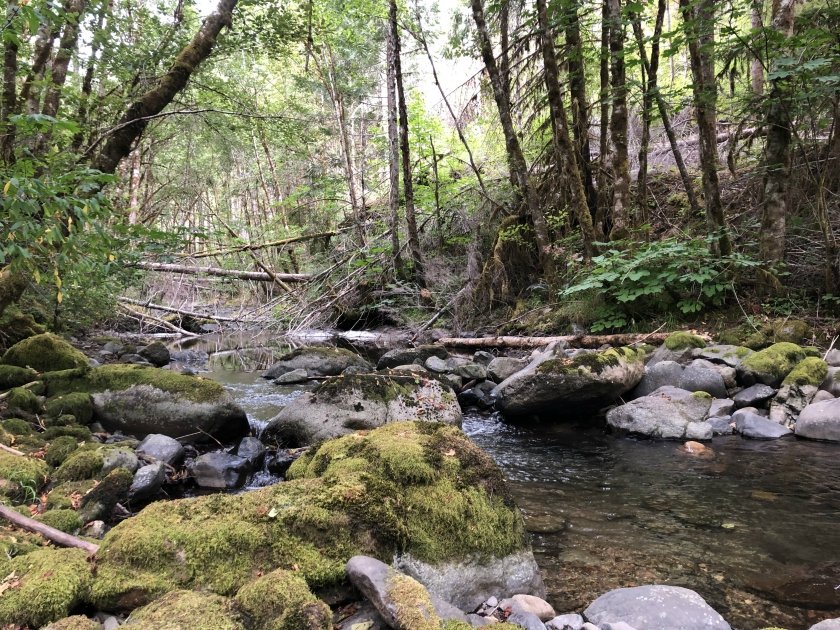 Why we took this Workamping assignment:
A maintenance crew takes care of everything else.
It's only a day use area. Our main role is just opening and closing the gate.
We'll get the park all to ourselves when visitors leave.
It's just a few minutes to every convenience you can want.
And it's near an epic bike path to downtown Portland. I picture taking our new dog in a bike trailer to one of the most dog friendly cities in the country. Wheee!
These are just a few reasons why the last park hosts held the job for eight consecutive years. Sadly, the husband passed away last year. So now the gig is ours. We are looking forward to an all new workamping experience with a pretty fun sounding parks and rec team.
I can't say more about the location or the employer. They're running our security clearance this week. The gig isn't official until that paperwork gets a green light. Despite some of our nuttier antics over the course of our lives, neither one of us has a criminal record. We expect to be approved in a few days.
Where are YOU RVing this summer?
Will the record-high fuel prices keep you RVing close to home this summer? How have gas prices affected your plans? I'd love to hear more about what you have on the books at this point in time. As for us, I never thought that between November 2021 and today, our own itinerary could change so drastically. After living through the 2020 pandemic, you'd think I would know better!
Learn More about Workamping Assignment Gigs for RVers
Does a free RV campsite in exchange for a few hours of your time each week sound like a perfect workamping assignment to you too? I just can't miss this chance to pimp out our new version of Income, Anywhere! It's our how-to guide for making money while full-time RV living, working, and finding your true passion in life. Get the inside scoop on how we do it, and how you can too.
Get your favorite format of our workamping guide, Income Anywhere!