It's getting more expensive to move your RV. What a relief to that Escapees RV Club Discount RV Fuel Card is now available to club members.
(Scroll down to find out why we cancelled our account since posting this review.)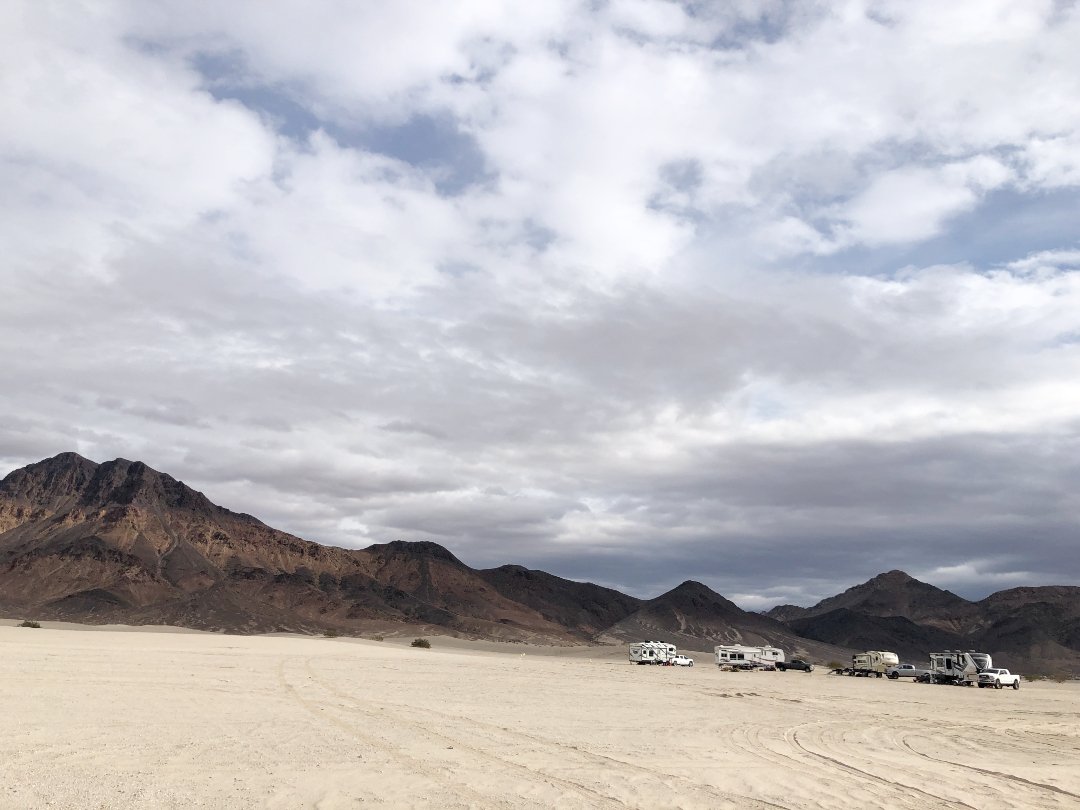 We don't drive a lot while we are staying at Fountain of Youth. Why bother when we have everything we need here? There's a post office, small grocery store that we could survive off of if we had to, and a twice weekly farm stand. The only time we really leave is when we visit my family in Los Angeles every couple of weeks.
In fifteen years we've seen RV gas and diesel costs rise and fall. But we've never seen anything like current price of RV fuel, especially here in California. The cost of RVing is rising as fast as the Omicron variant. And just as scary!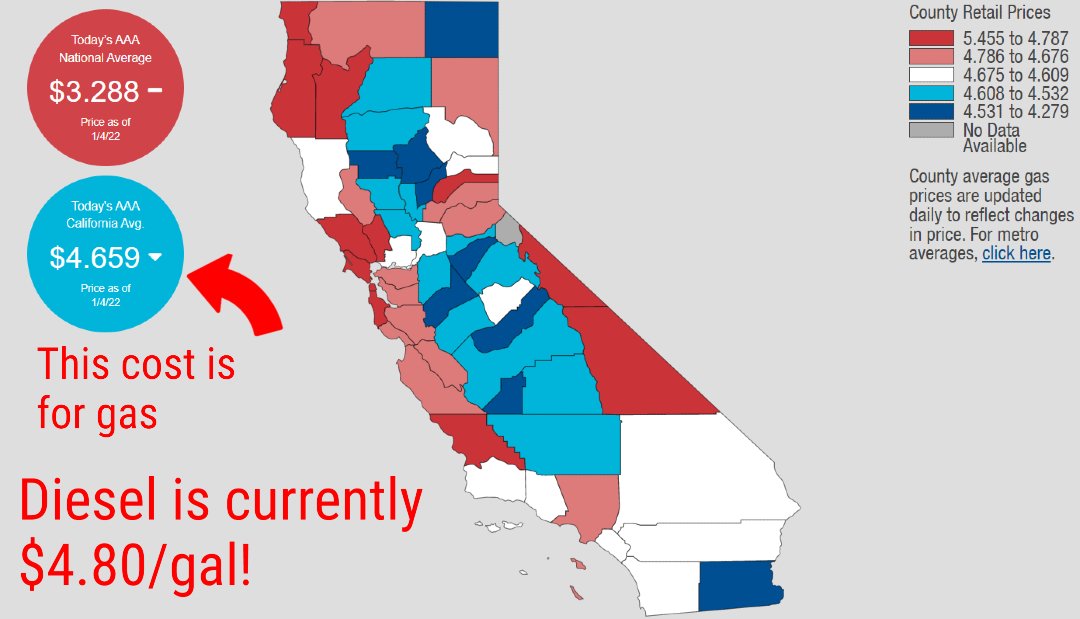 I did the math, and almost fell over when I found that each trip will cost us about $72!
So what's an RVer supposed to do?
Why the Escapees Discount RV Fuel Card is Worth It
You know we love being Escapees members. There are dozens of benefits, and now the club has added one more: The Escapees Discount RV Fuel Program.
Over the years we've had plenty of opportunities to sign up with discount RV fuel cards, but found they weren't worth the effort. This one is different, and totally worth the $40 annual cost. Here's why:
The Escapees Discount RV Fuel Locator App instantly shows where to find a participating fuel station.
Over 19,000 stations in the US allow Escapees members to use the discount RV fuel card.
You get the cash price for diesel fuel in the commercial lanes.
And best of all, you save an average of $0.29/gallon on diesel and $0.12/gallon on gas
Fuel Access Network was created by a group of wholesale fuel brokers who understand the discounts OTR (over the road) trucking companies receive from major fuel retailers. Fuel Access Network uses bulk buying power to bargain deep discounts on diesel and gasoline at stations nationwide. Then passes those big savings along to thousands of cardmembers across the country within a payment system that's as secure as the Visa and Mastercard networks.

Fuel Access Network created the Escapees RV Club Discount Fuel program as an exclusive benefit to Escapees RV Club members. LEARN ABOUT THIS AWESOME DISCOUNT FUEL PROGRAM
How we save money on diesel
We tried our club card for the first time last week, at a nearby truck stop.
For diesel users, it can be a little confusing at first. Read the instructions before pulling in! You need to use the commercial truck lanes for the discount (gas powered RVs can use passenger car lanes). But once we figured that out, the process was pretty easy.
Swipe card.
Select "Tractor Fuel" and DEF if you need it.
Enter your 4-digit PIN/Driver number (last four digits of your cell number)
Fuel up!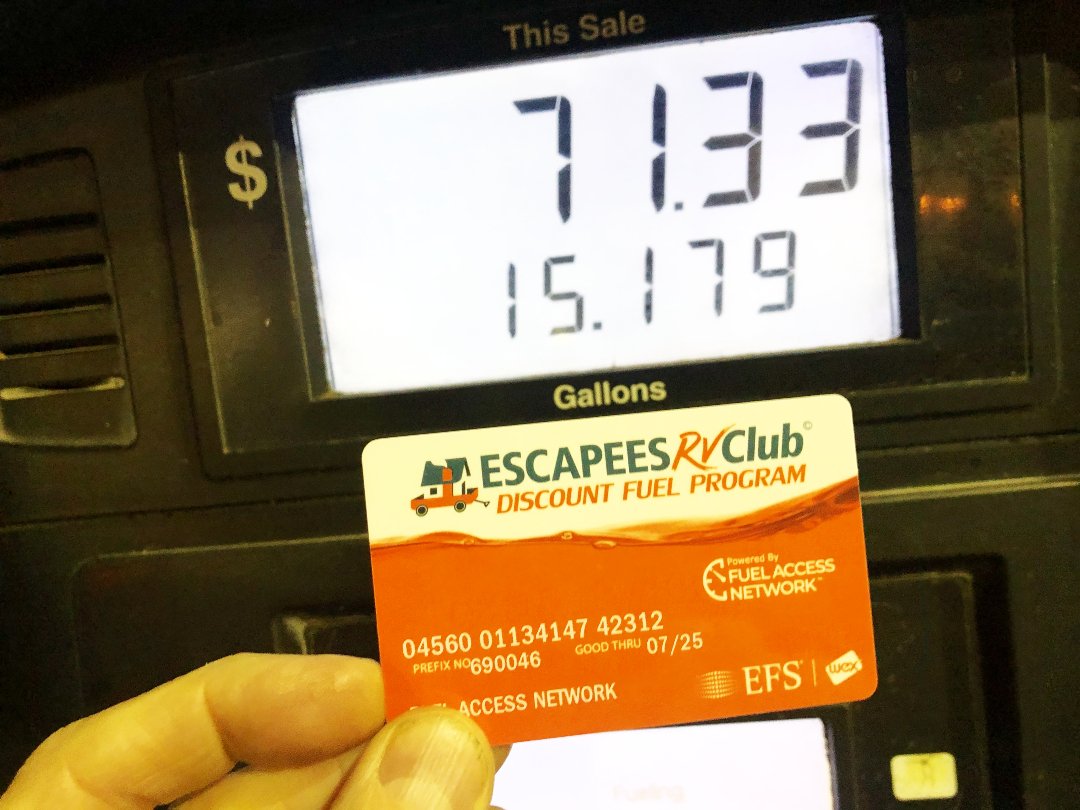 Another reason we love the discount RV fuel card
The membership pays for itself quickly, if you're a frequent driver. Another thing to love: the transaction automatically goes onto the credit card you used to join the Escapees Discount RV Fuel Program. If you're a diesel RV owner, this means you no longer need to go inside the station to pay! Each transaction appears on the fuel network app, too.
I'm excited, can you tell? And nope, I'm NOT getting paid to share our experience. It just makes me happy to know we aren't getting robbed whenever we fill up our Dodge.
Want to save on RV diesel costs too? You've got to join Escapees RV Club! If you do, let them know Jim and Rene sent you (SKPs #103275)–and yes, we are affiliates for the club, and proud of it!
Escapees Discount RV Fuel Card Update June 2022
After several attempts to use the card, we cancelled our service. The fuel network provider refunded us 50% of our membership fee. Here's why:
First, you should know that Escapees is affiliated with the fuel network provider in name only. They are not to blame our eventual disappointment with the card.
The reason we cancelled is bad location information on the fuel card's app. On three different occasions, we drove out of our way to use a station that supposedly honored the card discount. But when we tried to use the card, it failed. After three of these frustrating incidents, we gave up. I wrote to the network's customer service to complain. They gave me 50% of my membership fee back, four months after we signed up.
So is the Escapees Discount RV Fuel Card worth it? Maybe. The fuel provider network needs better communication with the app developers. Maybe in time it will improve. I would love to see Escapees team lean on them to make it better. But until then, we're out.