Life isn't always a one-size-fits-all situation. But when it comes to your full-time RVing training education, the best way to learn is through a new program by Escapees RV Club.
Sorry, there are NO shortcuts to Full-time RVing Training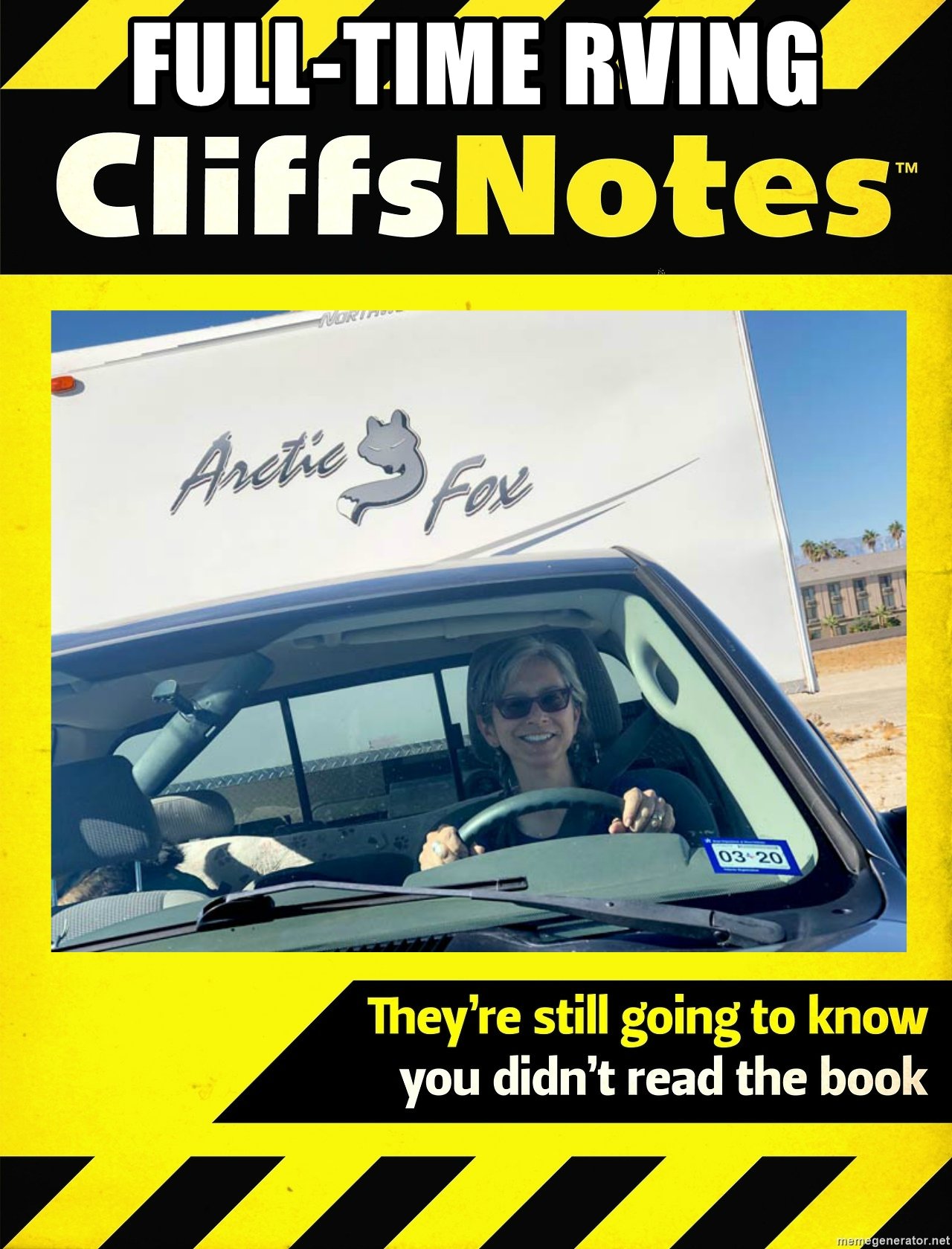 Head's up: we are affiliates for this Escapees RV Club program, RVers Online University. If you sign up, we get a commission. As enthusiastic Escapees RV Club members since 2009, here's why we are excited to share this program with you.
The Cliff Notes to Full-time RVing Training
I just dated myself with the Cliff Notes reference. But I'm betting you also used these cheat sheets in school. They were fine for school, but in the real world of full-time RVing, Cliffs Notes are worthless.
If you want to do full-timing (or even part-time RVing) right with as few mistakes as possible, the new RVers Online University (RVOU) is the way to get there.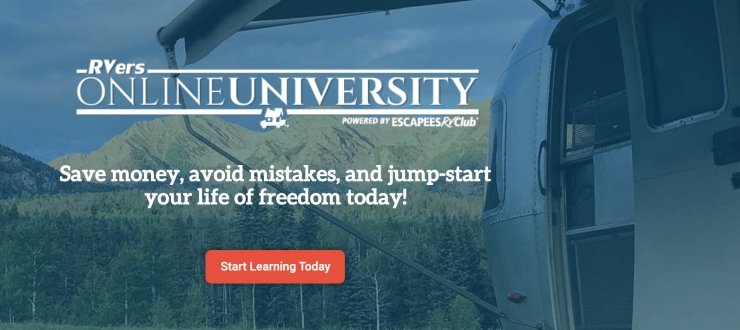 I wish this program was around when Jim and I were in research mode. In 2006 when we planned to transition to this lifestyle, we only had paper books to reference. The information was good, and often written by RV veterans, but there was no interactivity, no way to ask questions or dig deeper for better results.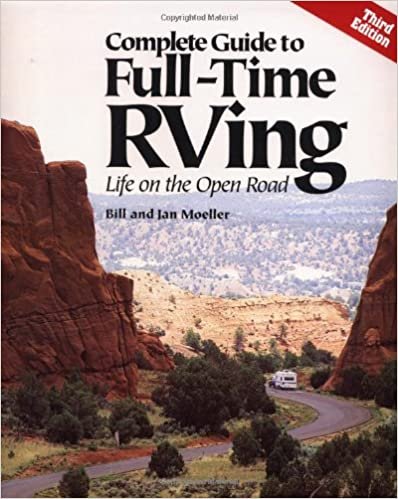 Today, the full-timing lifestyle has exploded in popularity so much that hundreds of YouTuber hacks are out there calling themselves "full-time RVing experts." Many have just a year or two under their wheels! It's a shame that many people are going to learn things the hard way by counting on these newbies for information.
Save Money, Avoid Mistakes, and Jump-Start Your Life of Freedom!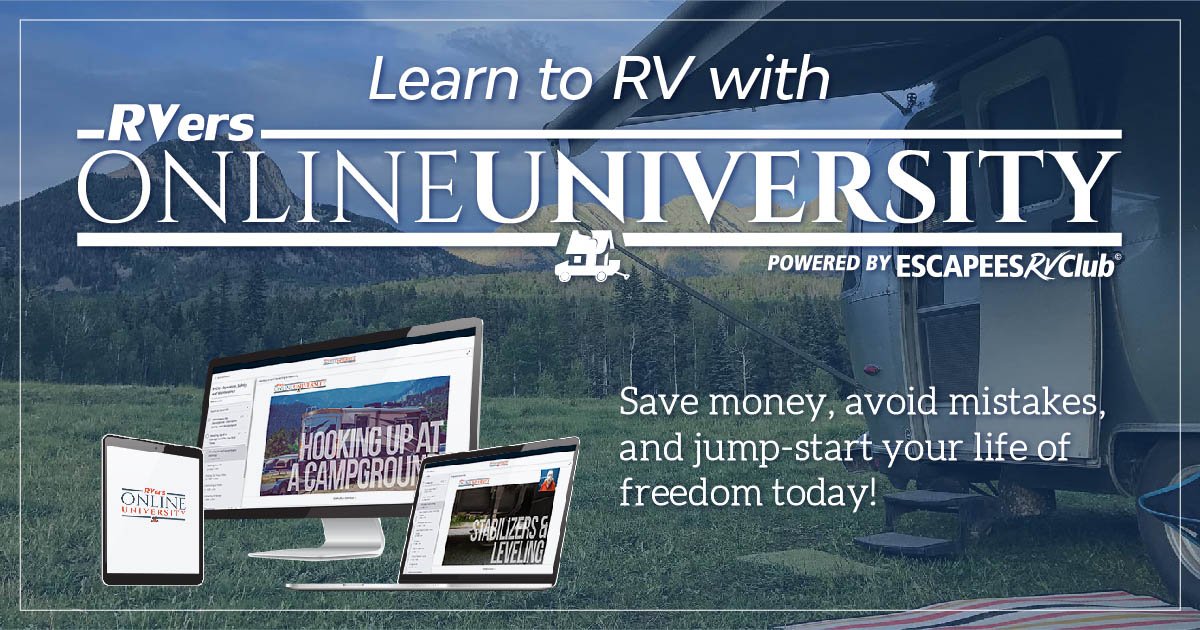 You can learn to RV with RVers Online University (RVOU) powered by Escapees RV Club. Whether you are a weekend RVer, dreaming of full-time RVing, or anywhere in between, this will take the stress out of RV living. Veterans of the RVing lifestyle help you make the right choices to stay out of the repair shop and happy on the road.
Get Full-Time or Part-Time RVing Education
The RV Foundations course will walk you through the operation, safety, and maintenance of your RV taking the mystery out of the various systems of your RV.
The Roadmap to Full-Time RVing course will guide you along the path towards your new full-time RV life. This comprehensive course will help get you on the road quickly and smoothly.
Buy Both Courses and Save!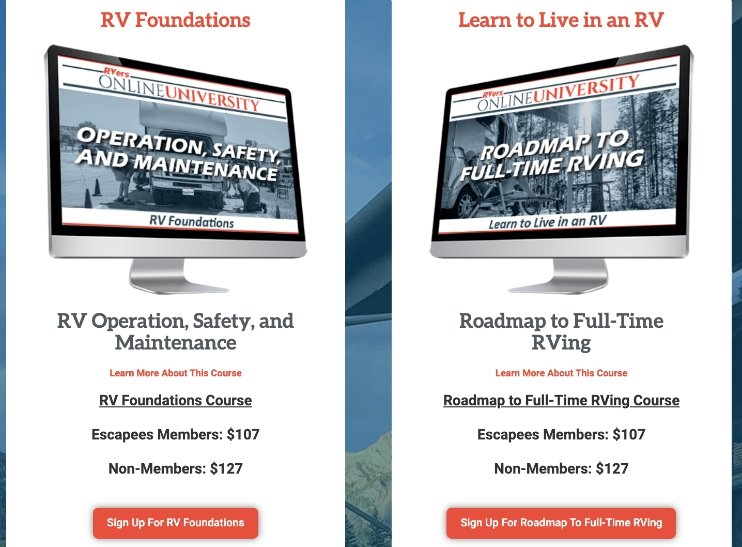 The truth is that even after 14 years on the road, Jim and I are still learning new things about this lifestyle. This course proves it. Last Sunday during a one-day summit to kick-off RVOU, there were some important things even we didn't know.
For example, Jim Koca's Overlooked RV Maintenance webinar taught us that our air conditioner unit has two air filters! We also didn't know that a product like Aerospace 303 should be in every toolbox for annual maintenance on slide out seals and other RV parts.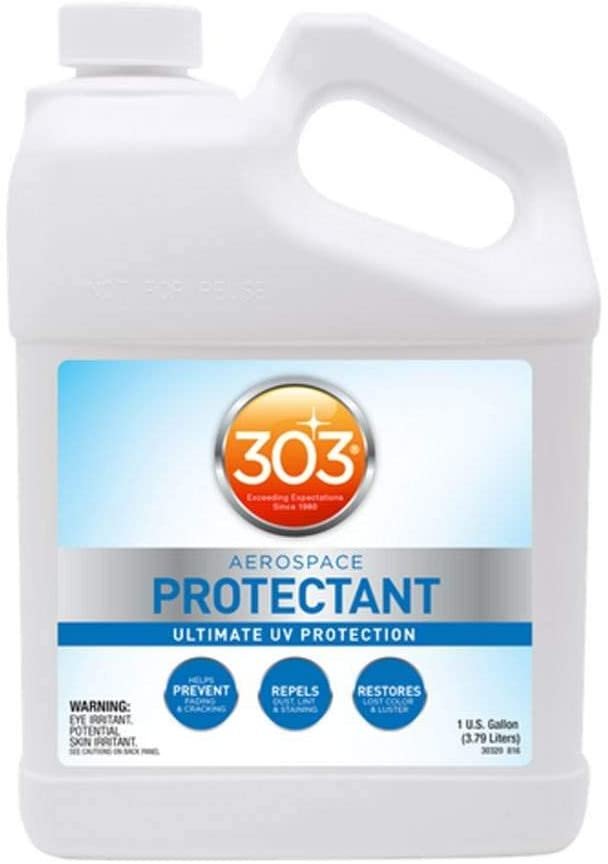 No matter how long you've been on the road, RVers Online University can teach you something new. If you're not on the road yet, the small investment for the complete course is minimal compared to the spendy RV repairs in your future if you only try to learn from YouTube hacks.

Don't wait for the day you regret not taking time to learn professional full-time RVing education tips. We've made plenty of dumb RV mistakes through the years. Now, there's no excuse for you to do the same.
Enroll in RVers Online University helps make this lifestyle as easygoing as you dream it to be!