What about winter storms in an RV? That's what our friend and long-time Live Work Dream reader asked when I solicited suggestions for this week's Friday Five…
How about the biggest winter storms you've encountered?
–Maya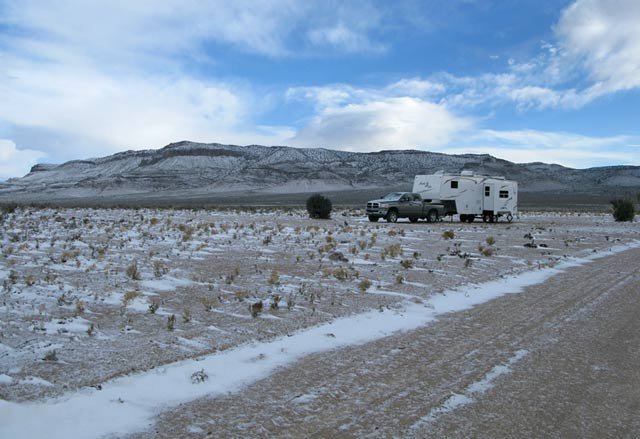 It may not seem like it from this first photo, but boondocking in Basin and Range was the coldest, windiest night I'll never forget. Subzero temps and 60+ MPH winds had us in bed early and bundled up all night with the slide in and the rig rockin' – from the wind. 😉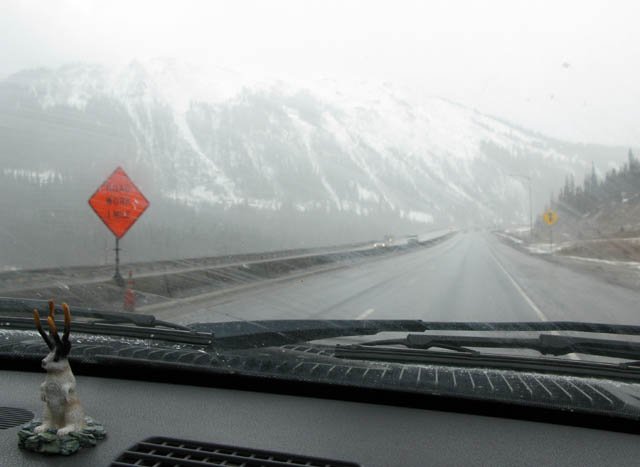 The scariest white-knuckle drive we ever made was the evening we went over Vail pass, racing a winter storm that caught up to us as we reached the Summit. It was dark by the time we descended, and visibility was so bad I nearly missed the guy driving in the breakdown lane ahead of us.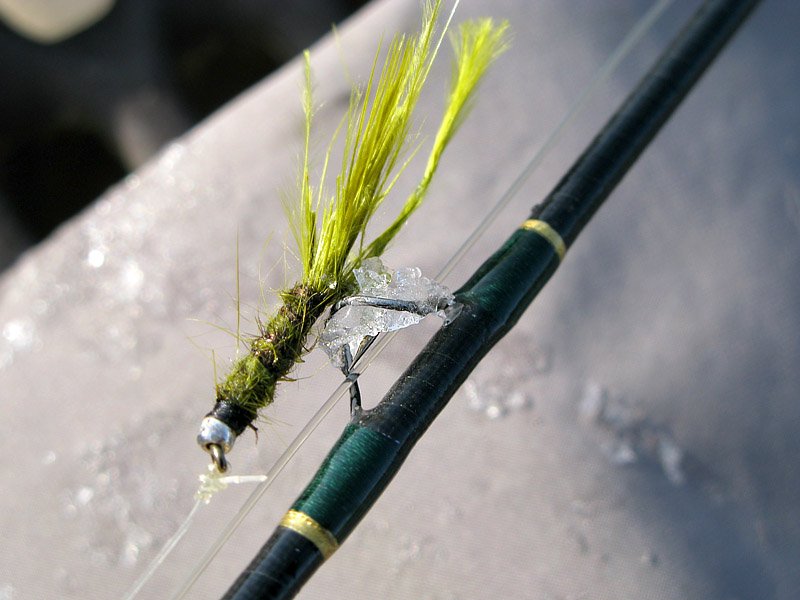 While technically not a winter storm in an RV, I'll never forget how cold it was when fly fishing on the Arkansas River. I knew it was time to quit when I noticed my rod freezing over. Winter stays late in those parts. We spent the night in the first parking lot I could find at the bottom of the mountain.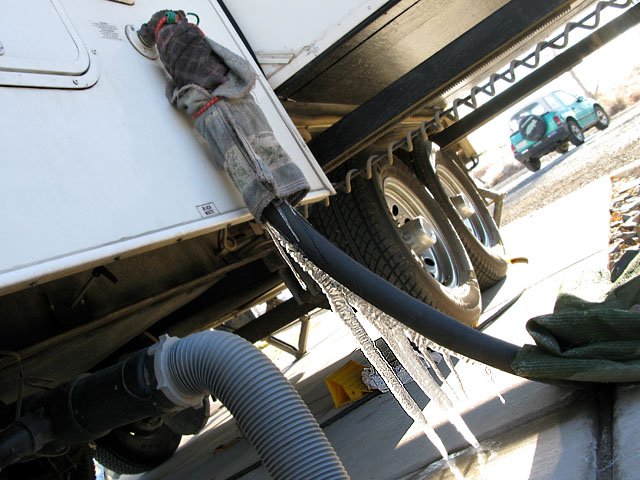 Another one of our coldest winter storms in an RV, was while Rene did time at Amazon in Fernley, Nevada. This was shortly after we got Wyatt Ray. I'll never forget those many freezing cold nights he got us up to go out, multiple times!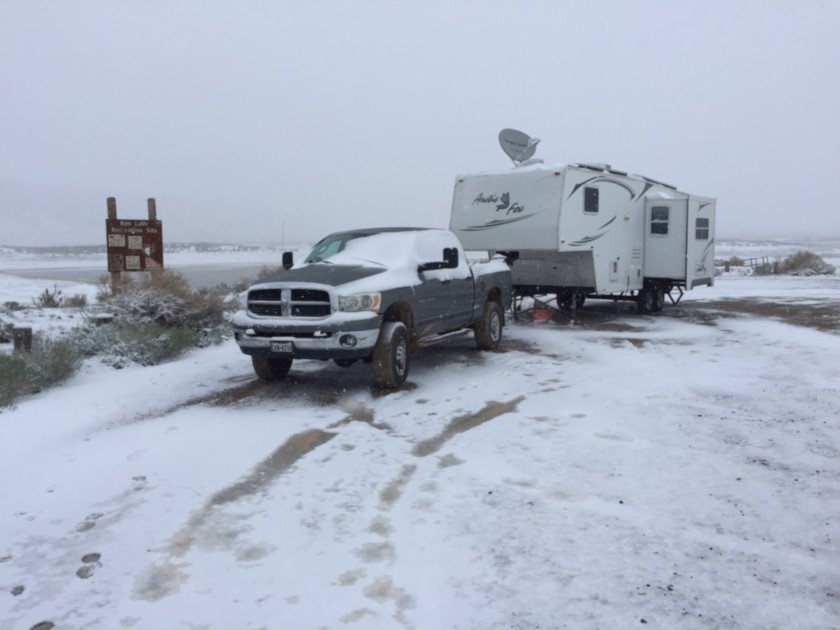 Speaking of cold nights, another one of our biggest winter storms in an RV was while boondocking by Rim Lake in Wyoming. Technically, I suppose this may have been the worst spring storm.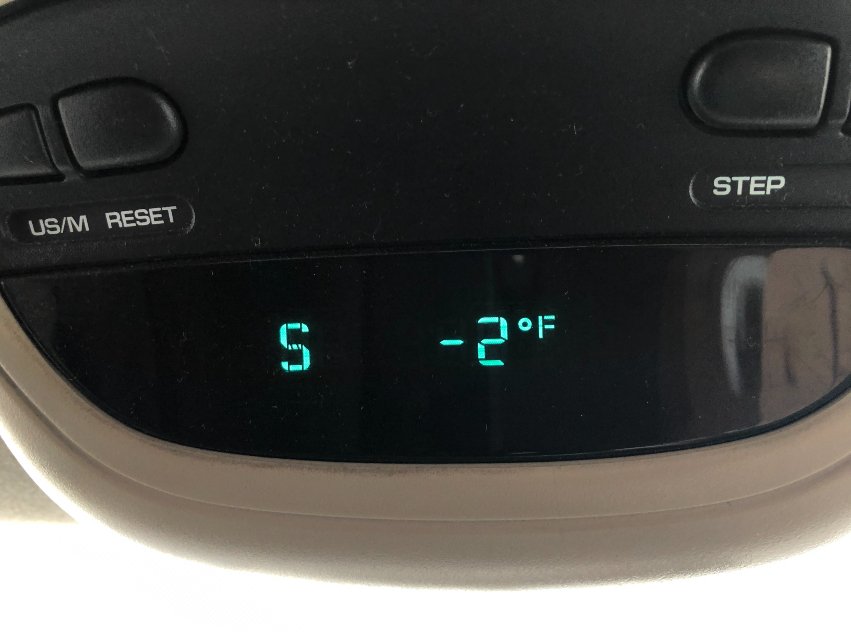 My best advice for surviving – and enjoying – the worst winter storms in an RV?