I honestly don't know how some RVers do cold weather boondocking on purpose.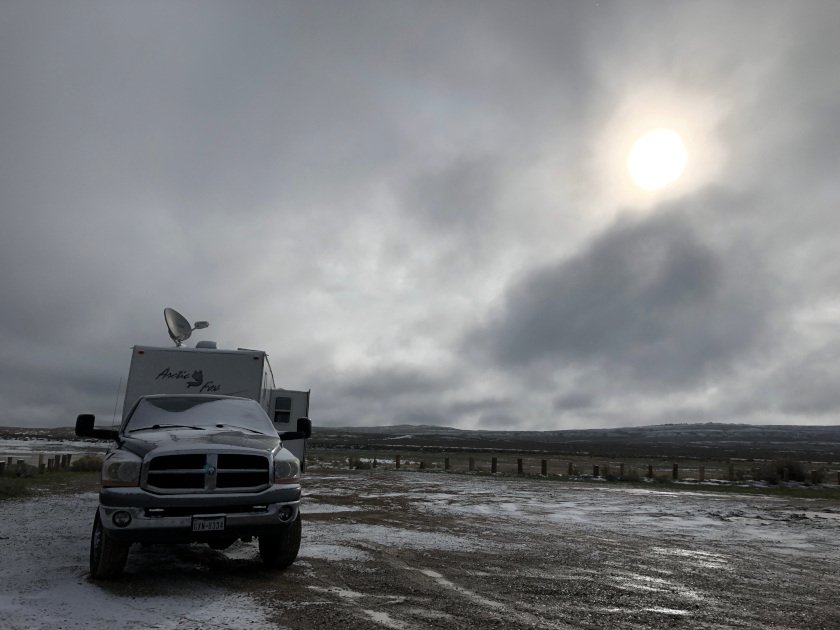 Sure, "cold" is relative, but for today, let's define "cold weather boondocking" as temperatures consistently below 50-degrees Fahrenheit (10 Celsius) for a high, with wind, snow and rain throughout the day and freezing temps at night. Fair enough?
Yeah yeah, call me a wimp, but remember, I'm a west coast native. We just aren't born with a cold weather gene!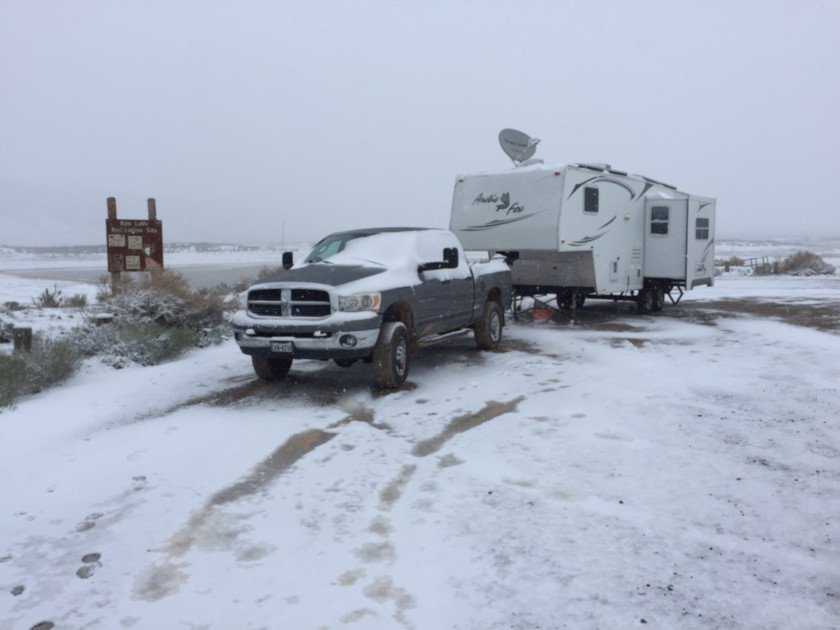 Normally Jim and I do our best to avoid this kind of weather, but last week there was no escaping it for at least 400 miles in each direction. Believe me, I looked.
All week long, while tornadoes ripped up the Midwest and the South suffered from extreme heat, we got pummeled in Wyoming with a Rocky Mountain snow storm that's more typical of February than May. Even the crusty locals complained.
Climate change? What climate change?
The Downside of Cold Weather Boondocking in our 275B Arctic Fox
Our Arctic Fox is built for this kind of weather. Sort of. I'll tell you why later, but right now it's important to know that even with our four-season fifth wheel, boondocking in it during weather like this is NOT our idea of a good time. We have our reasons.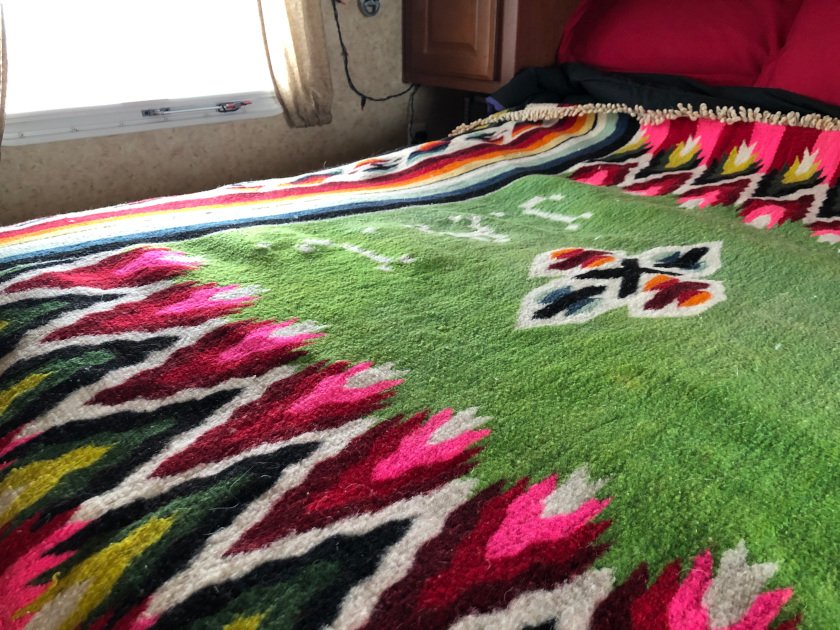 When the solar panels are covered in snow and ice, we must rely on our Honda super quiet generator for daily needs, like running our furnace. Leaving it on all day and into the night is not an option.
Jim has to go outside each time we turn the generator on or off, just to get the furnace going. Last week the wind chill caused our Honda to be very unhappy. It had trouble starting for the first time ever.
Wyatt loves snow, but walking him in it three times daily, and then cleaning him off when he comes inside, is such a chore for us! Snow and the resulting mud makes a huge mess in our little dog house on wheels.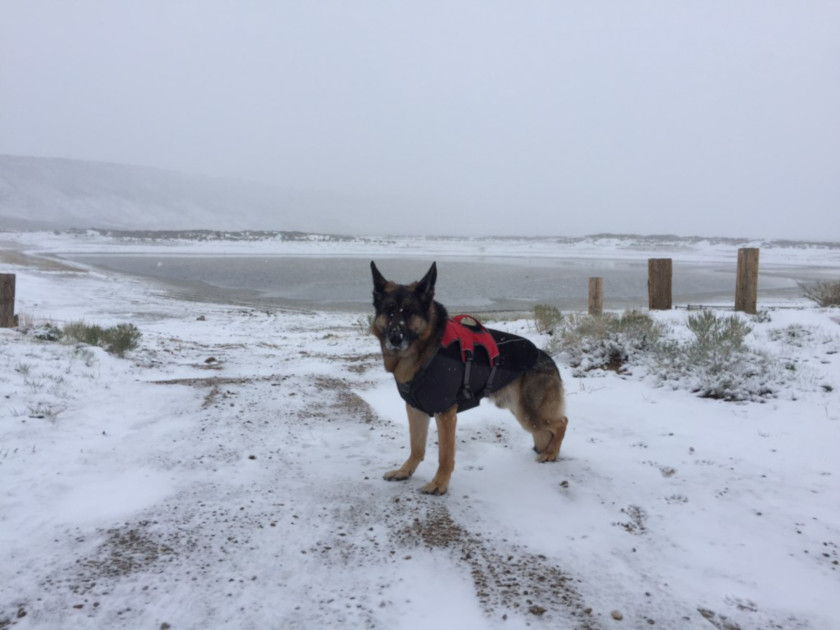 Two Great Arctic Fox Mods for Cold Weather
Cold weather boondocking would be more tolerable if our 275B had an internal generator, and dual pane windows. But since our rig isn't equipped with either, when Mother Nature beats us up, we'll just keep chasing the sun.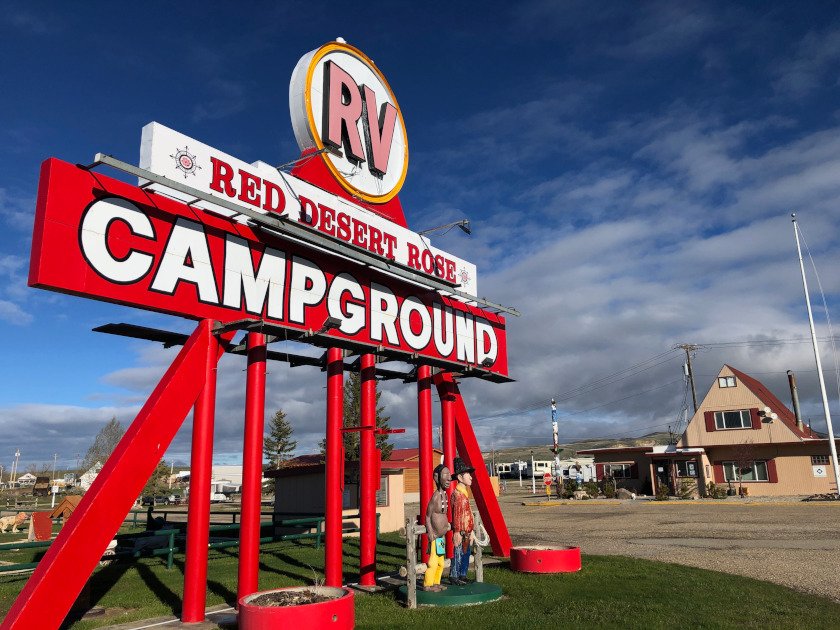 Or at least go looking for full-hookups. Which is exactly what we did nine days into the storm.
Sometimes that electrical umbilical cord, water and sewer hookups aren't so bourgeois after all.