All RVers know that camper conversations always lead to black tank talk. So today, you're going to read some. Here's my RV sewer hose rule rant.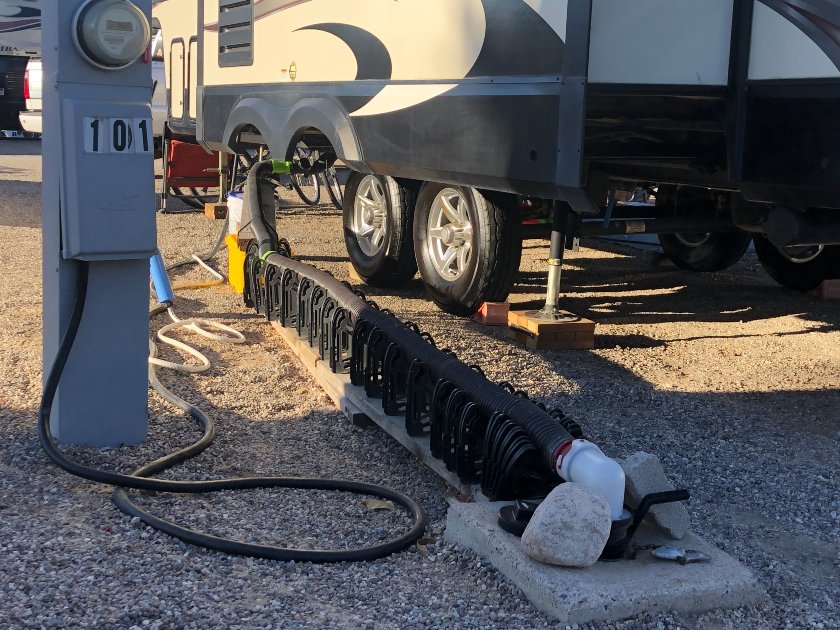 A few days ago we landed in Arizona to run the Tucson Marathon. We did! And in better time than we thought possible. But that's a story for another time.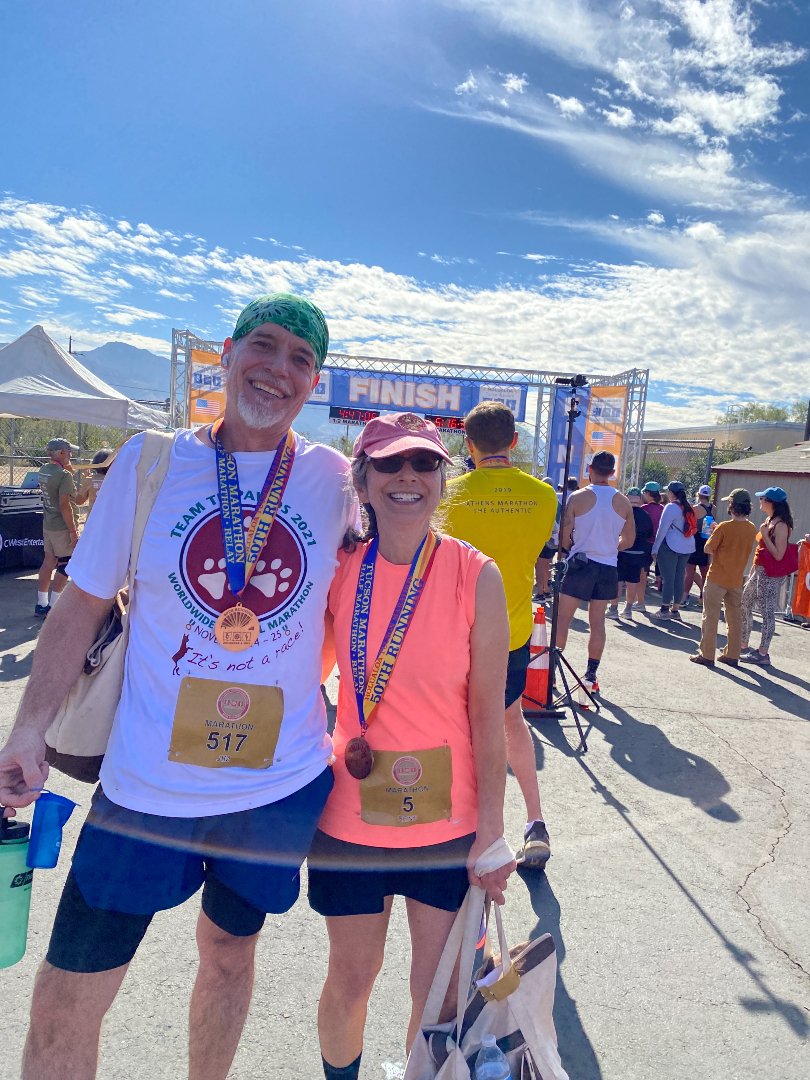 Meanwhile, the day after the race we were peacefully engaging in a Sunday morning Headspace meditation session. Right in the middle, a loud rap on the door broke our focus. We didn't answer it, but later a kind workamper stopped by. His purpose: to remind us that our sewer hose needed to be elevated.
"It's a state law," he said. "You have to get them off the ground. The state comes around and inspects. And there's a $500 fine if you don't."
Here's My Elevated RV Sewer Hose Rule Rant
I understand RV park rules are rules. We generally follow them. But not when stupid rules encourage consumption of cheap, plastic crap from China that takes up precious RV storage space. We are minimalist RVers. In nearly fifteen years of enjoying this lifestyle, it was the first time we got reprimanded for not having an elevated RV sewer hose.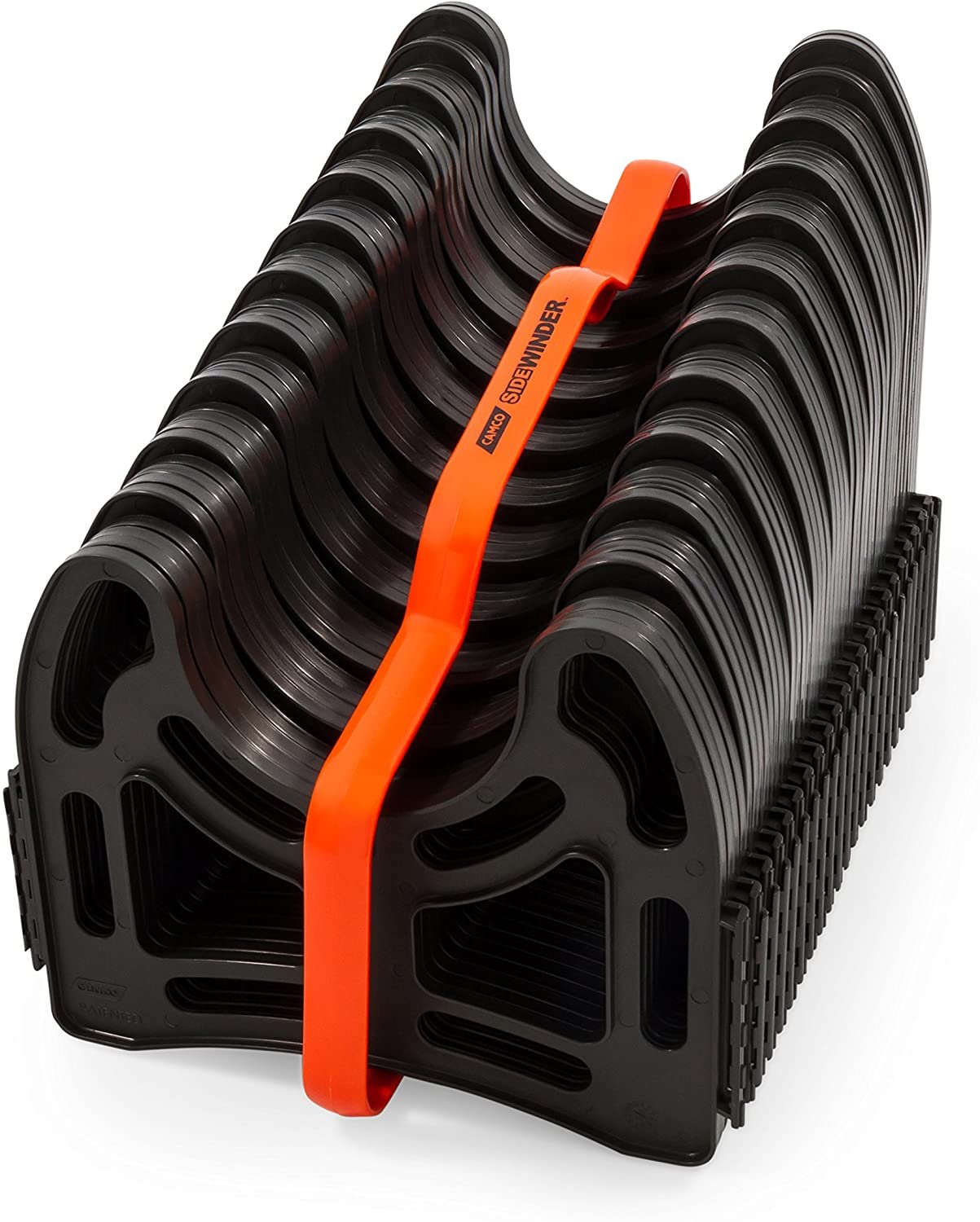 What I really want to know is: are RV sewer hose supports really necessary?
After all, if you have the inevitable RV sewer hose explosion, your stinky muck is going to land on the ground even if your hose isn't touching it. Ask me how I know.
It's not that we don't believe in good RV protocols. For example, we never cheap out on RV sewer hoses any more. Only the best RV sewer hoses for us, now!
But other than making it easier for your own crap to flow downhill from your RV sewer valve to the septic connection, can someone explain to me the value of an elevated RV sewer hose?
A Cheap Elevated Sewer Hose Support Solution
Sometimes we do need to get our RV sewer hose into a better angle for faster flow. So we place two plastic storage boxes underneath the hoses. They do the job just fine.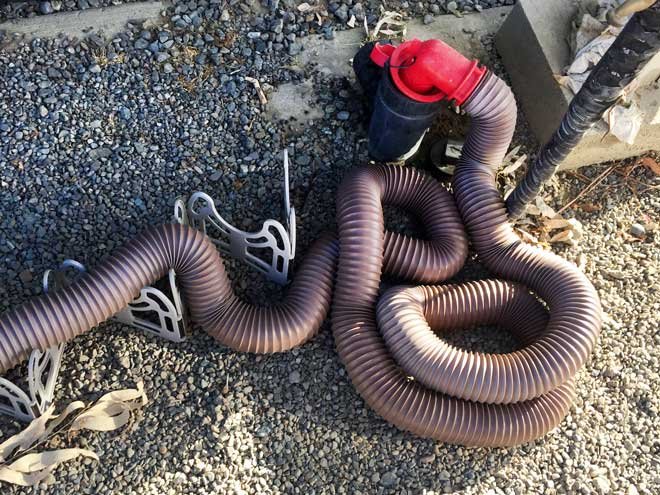 When did elevated RV sewer hose supports become a thing? And who, other than RV suppliers, are actually benefitting from thousands of people who purchase them?
Once the nice workamper told us to get our RV sewer hose off the ground, Jim did as instructed. He stowed it away until we dumped. I'm just glad the RV park workamper didn't see that the hose touched the ground when Jim pulled the release valve.
Are we the oddballs here? Do you use RV sewer hose supports? I'd love to hear why or why not.