Wanna see some unusual rock formations? This Friday Five collection of random photos from our 14+ years on the road goes out to Laura. She had this suggestion when I asked for a topic last week:
"How about unusual rock formations? Not sure if you have any photos but that might be fun. Thanks for all you two do, Jim." —Laura
It didn't take long find many more than five…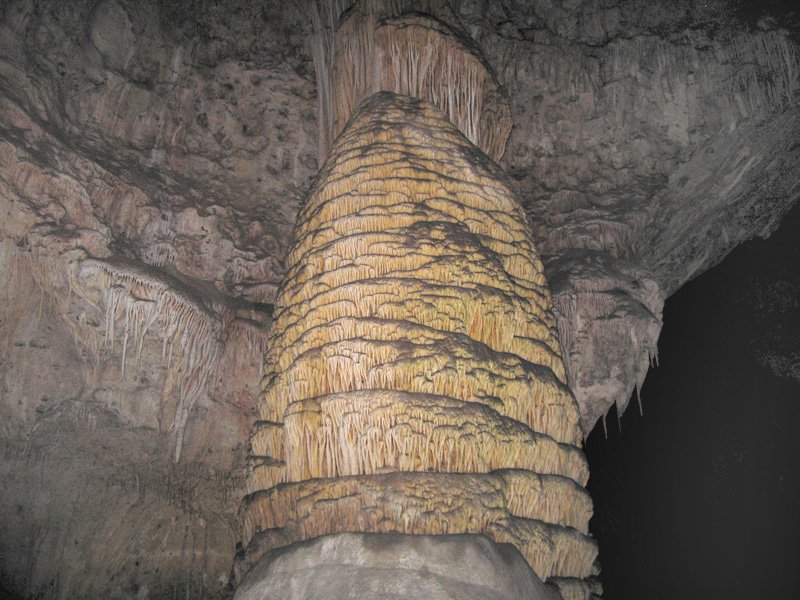 This mighty stalagmite stood out first. And it reminded me of our visit to Carlsbad Caverns more than 12 years ago.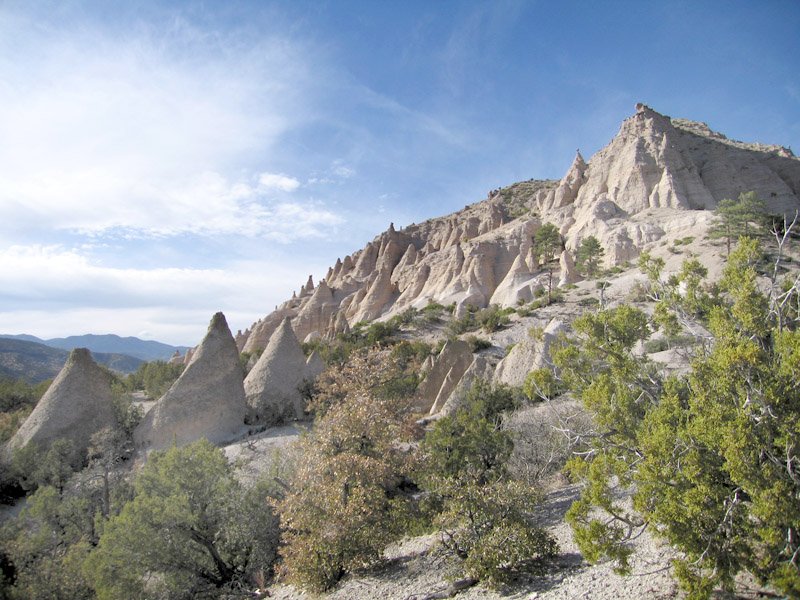 The next month we visited Tent Rocks National Monument near Cochiti Pueblo, New Mexico. This sacred place has extra special meaning to us. It even made it into our book, Be More Dog: Learning to Live in the Now.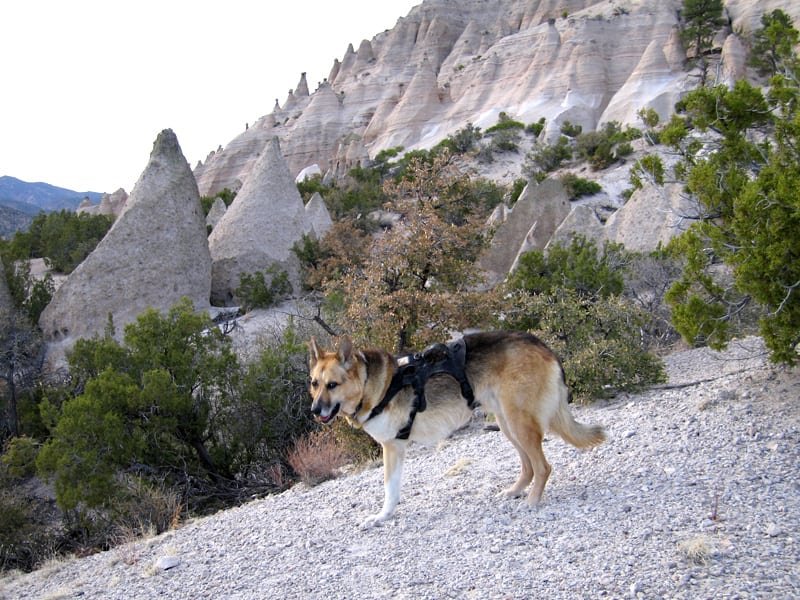 That's because it was the location where we filmed some of the PBS Nature documentary with Jerry. Technically, that photo is from our Tripawds Galleries. So forgive me if I share more than five here.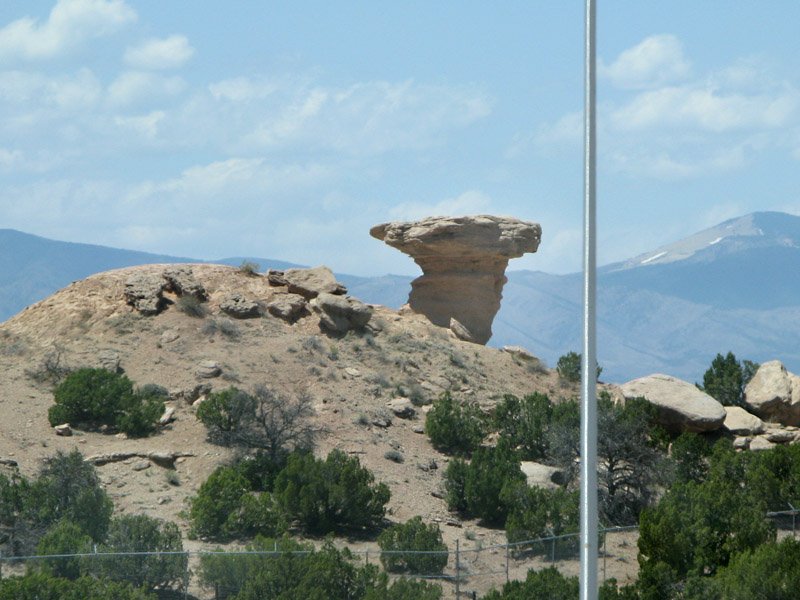 Have you seen Camel Rock?
We've passed it many time while traveling US 84 just north of Santa Fe. This photo also apparently came out of the Wayback Machine. Searching the blog, I found reference to it in my Stop to Enjoy the Magic post from that time boondocking at Camel Rock Casino – 10 years later!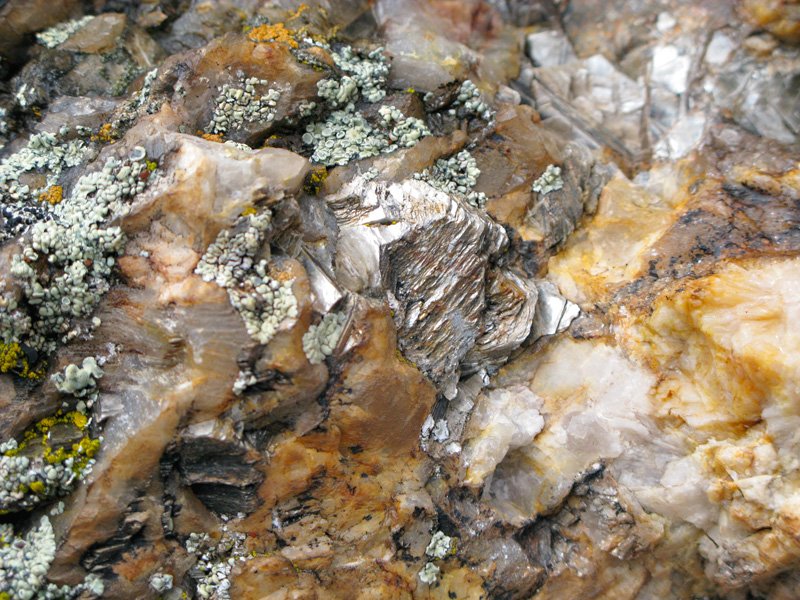 Sometimes you must look very close to find unusual rock formations and truly appreciate them. Take this closeup from our first visit to Black Canyon National Park on our way to workamping our first summer at Vickers Ranch.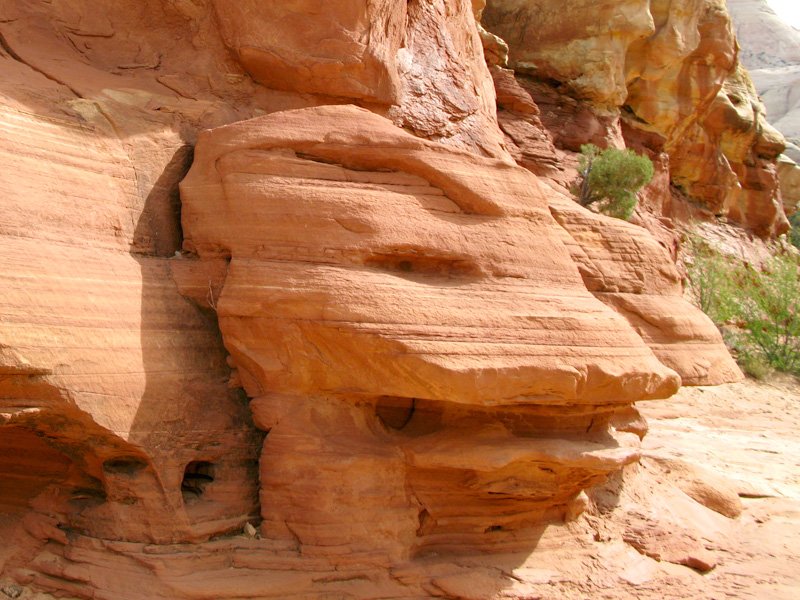 Other times, you find unusual rock formations staring you back in the face. I thought this rock face in Cohab Canyon, resembled a Simpsons character.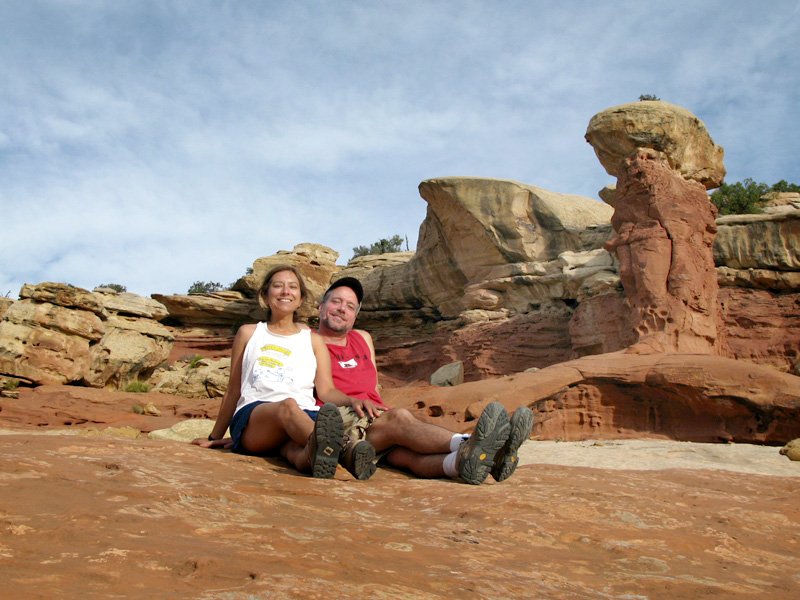 Speaking of Cohab Canyon, that's another spot with serious significance around here.
It is, after all, the place I proposed to Rene in our previous life.
And that little image? It's from waaaay back in the day, on our old HTML adventure pages (circa 1996) that apparently are still online. 🙂
Some Unusual Rock Formations Are Manmade
Some unusual rock formations we've found on the road were not made by nature. Or rather, they were modified by man (Or woman.) like this one we found somewhere near Santa Fe, New Mexico.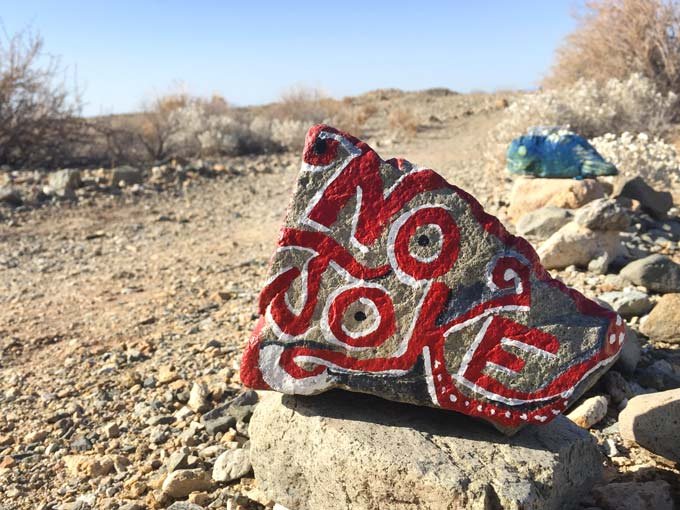 Thanks for the rockin' suggestion Laura. Of course, we have many more rock photos in our Live Work Dream Galleries. And not all are of unusual rock formations either…no joke!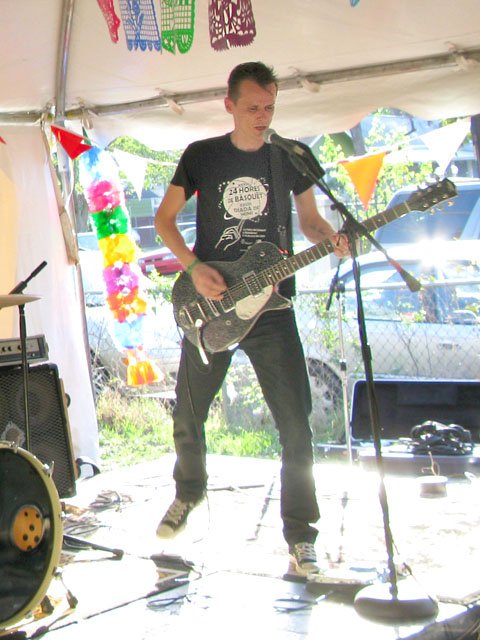 The Danish Punk Rock band "Murder" was cerainly rockin' at South by Southwest back in 2009! Anyone have another topic for next week's Friday Five? Leave a comment or I may just have to see what I can dig up on my own.