And now: Back to our irregularly scheduled Friday Five! With no suggestions for this week's random collection of five photos, I give you a Coyote, Crow, and "Ballon Rides" with Mother and a few more memorial markers…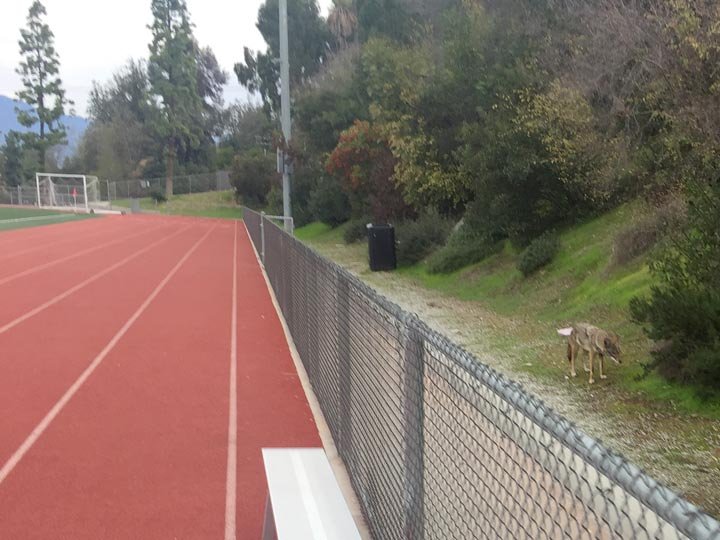 We caught this crafty coyote creeping around the Rio Hondo running track in East L.A. while training one day in 2019.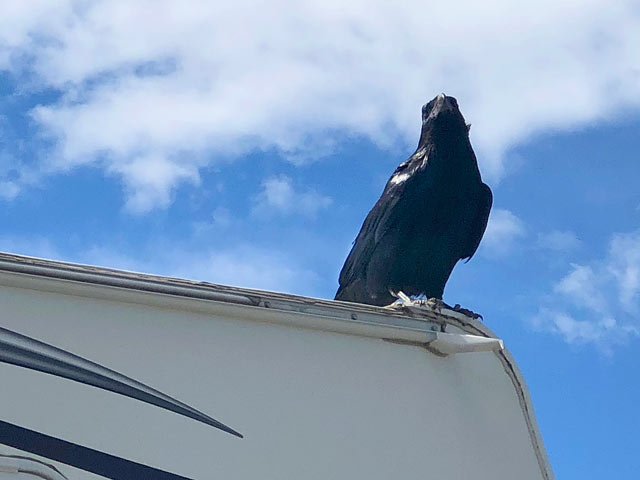 Do you know how to tell a raven from a crow? I'm pretty sure this was a raven that paid us a visit whil boondocking along Petersen Creek in B.C. But in case you haven't noticed, I like a little alliteration.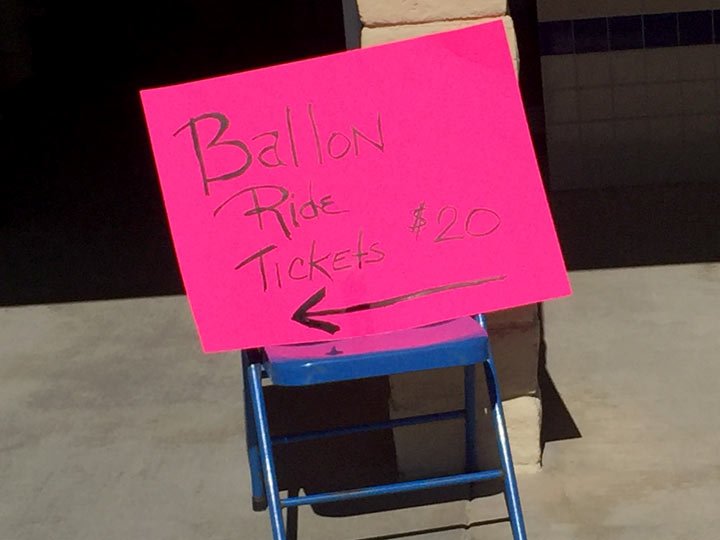 For $20 you'd think they could learn how to spell Balloon at FOY.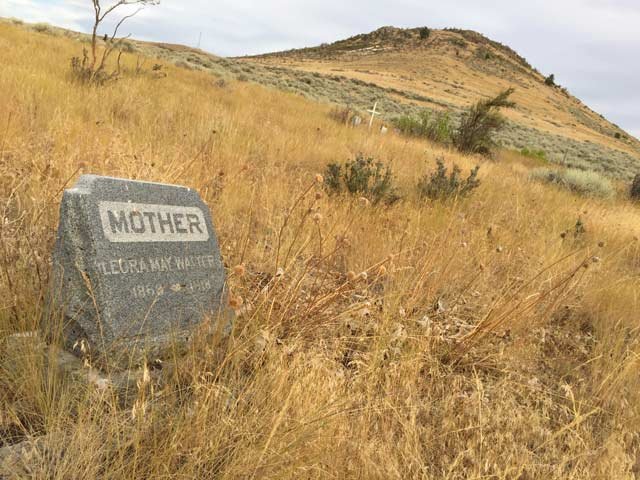 Check out our taphophile gallery if you like cemetery pics. This one is in Hot Springs, Montana from our 2018 visit.
Speaking of cemeteries and the Fountain of Youth, these pet memorial markers can be found along Denny's Speedway.
Got a suggestion for next week's Friday Five topic? Leave a comment, and the collection won't be quire as random! Or, check out all our Live Work Dream Galleries for more photos from our 14+ years of nomadic living.