This month we were wrong way snowbirds, once again. After all these years of being totally in love with Colorado, we still haven't learned our lesson about getting here too early.
The Wrong Way Snowbirds Get Tougher By the Mile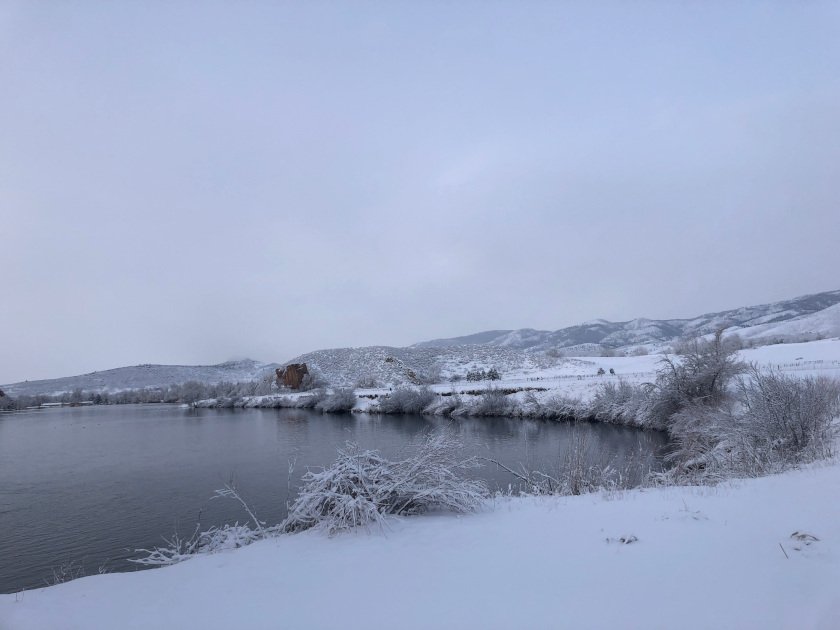 With half of our duplex sitting vacant, it was time to leave sunny Southern California. Usually we look forward to the journey, but this time I kind of dreaded the move. My family and I had been through so much during the last season, and the emotional aftermath of my Dad's death, then Wyatt's, made it harder to say goodbye to Mom and my sister. I cried more than I expected to. But I know Dad and Wyatt wouldn't want it any other way for us, so left FOY and flew north. Then we landed right into the heart of a Northern Colorado spring.
As they say around here, if you don't like the weather, wait five minutes and it will change. And that it does.
When we arrived it was gorgeous and sunny. Then the temperatures got into the low teens on a few nights, and only up to the mid-30s during daytime. This lasted about a week and a half. Despite the freeze, we sucked it up and headed out to enjoy this incredible scenery, all within a mile of our place.
Admittedly, there is true beauty in fresh snow on the trail, and watching the birds just go along with their life as usual. This is a true revelation for a wimpy Southern California native who always went to "visit" snow but never actually did more than toss a few snowballs around.
Taking on the World, and the Sticks and Bricks Life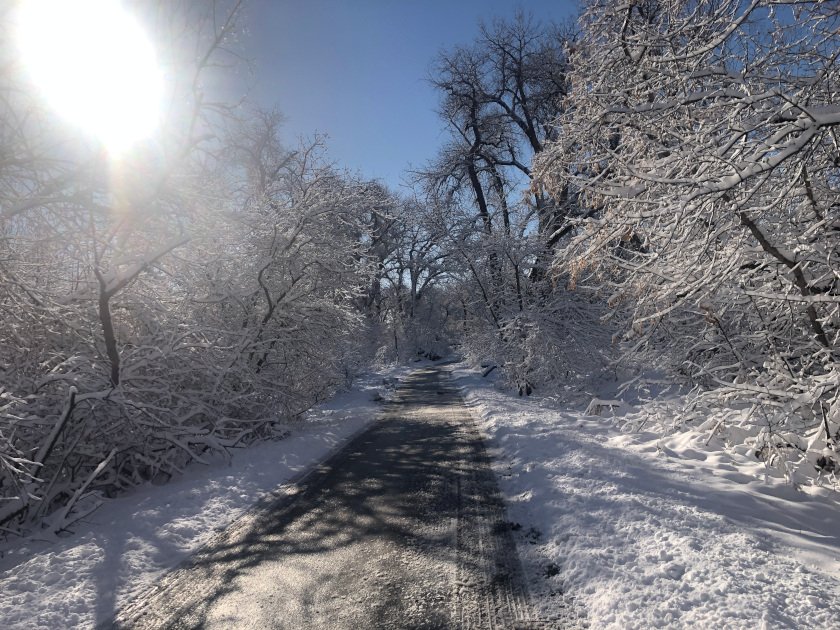 Now I know that weather that doesn't kill you really does make you stronger. Doing marathon training in the middle of it helps me feel like I can take on the world. And at a time like this, I need all the help I can get.
The duplex was waiting for us, along with some major repairs which I won't get into here. Maybe Jim will tell you about that. But let's just say that the last couple of weeks have reminded me why we chose the full-time RVing lifestyle in the first place. The duplex is a fantastic option to keep our nomadic life alive and well during the rest of the year. Our neighbors that we've met have all been nice, and we love the location. I don't regret this decision at all.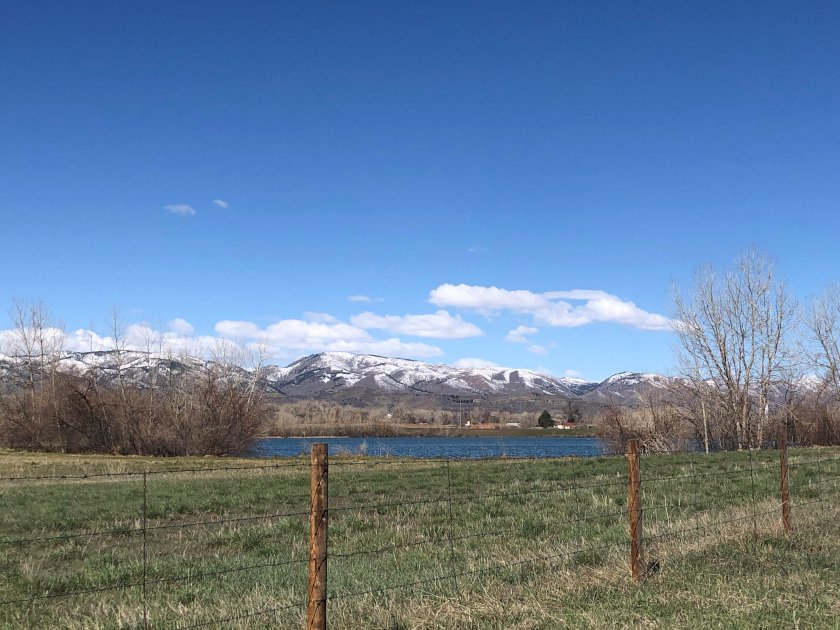 But after this summer, I guarantee there's not a snowball's chance in hell that we will make this sticks-and-bricks life a permanent thing. Every day I'm grateful that we have options in our life.