I was gonna get all totally random again for this Fun Fotos Friday collection of random pics from our 13+ years of full-time RV lifestyle galleries. Then Rene posted about the Pie-O-Neer pie shop for sale, in Pie Town, New Mexico. 🙁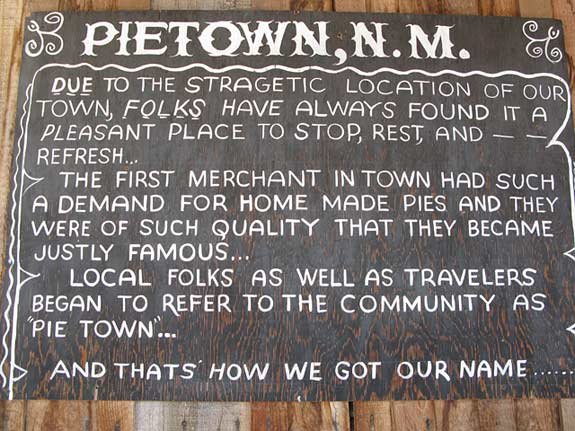 That got me missing our dear friends and thinking of pie. Mmmmmm, pie…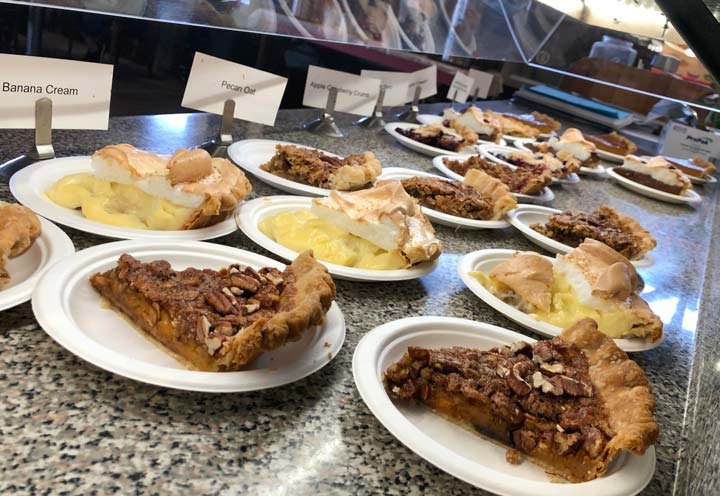 So I thought I'd see what I might find searching our galleries for "Pie". You might be surprised, it's not all pie.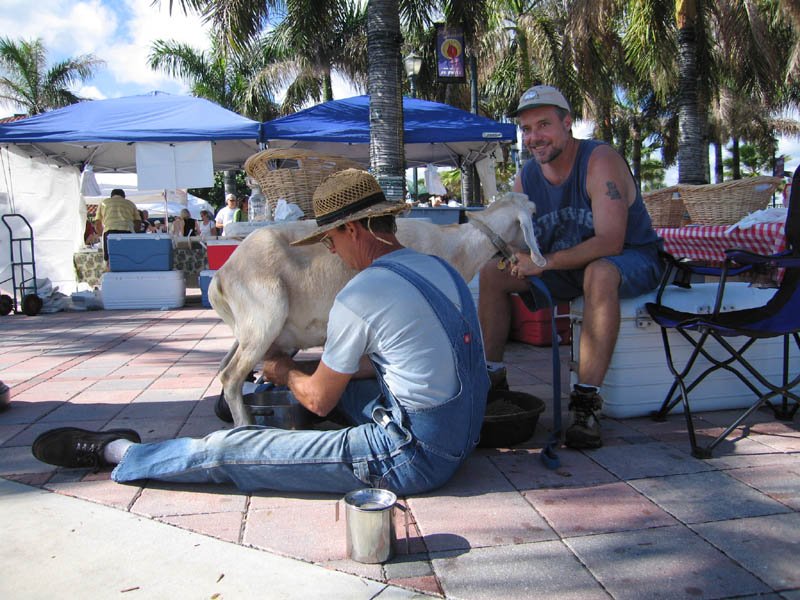 This first photo to grab my attention was from the Fort Pierce farmers market – at our first farm workamping job. That's our boss Brian from White Rabbit Acres milking Fanny the goat.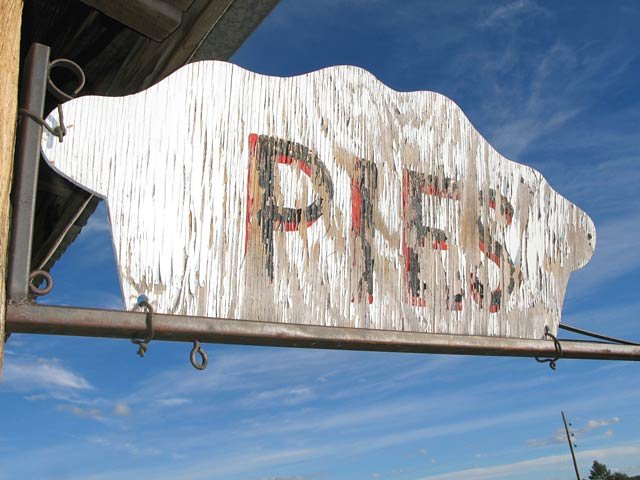 Of course, I found lots of Pie Town pics.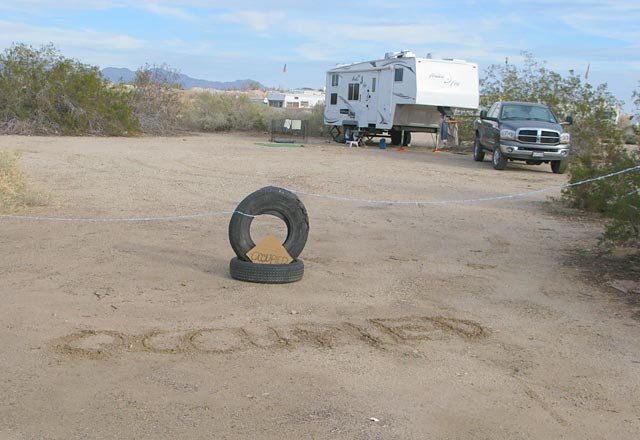 But I also found our Site Occupied sign from one visit to Slab City.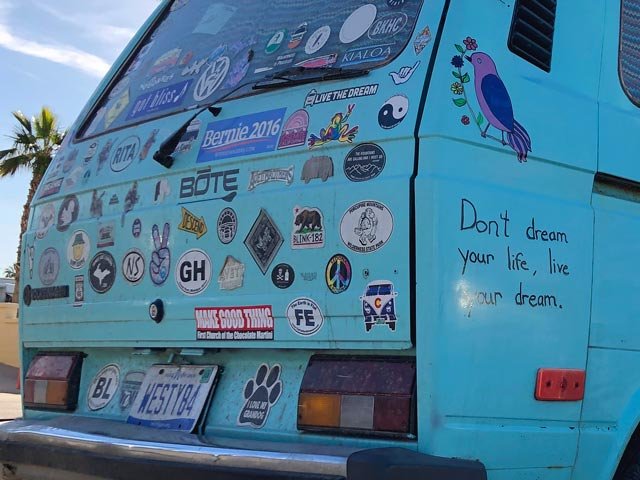 We've encountered our fair share of hippies too.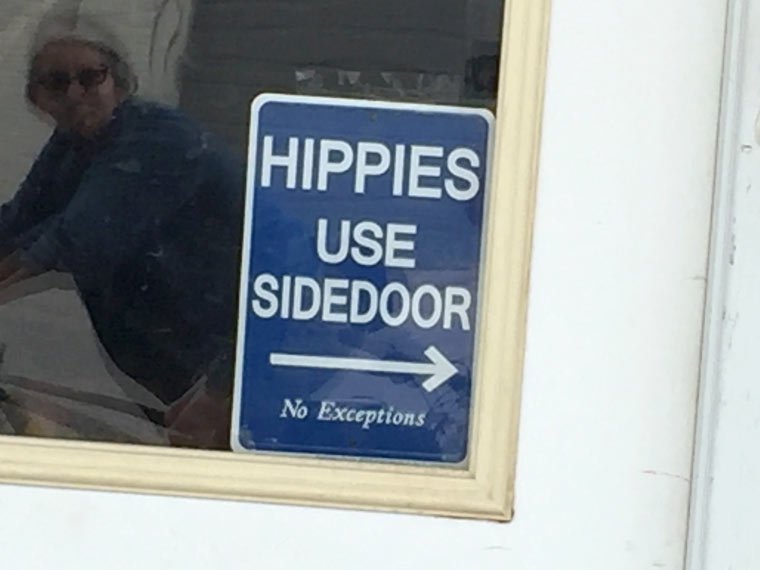 And a few places not so hippie friendly.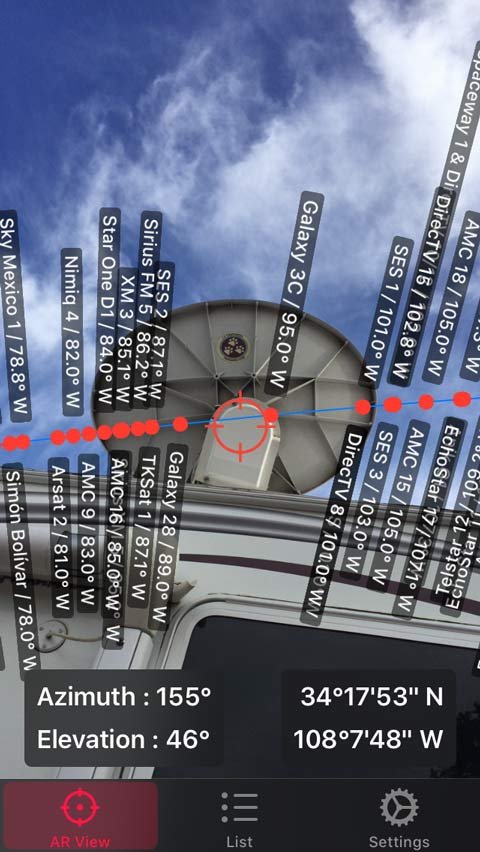 You may wonder what our satellite internet dish has to do with pie. Well, we've had to use it every time we've enjoyed boondocking at the city park in Pie Town.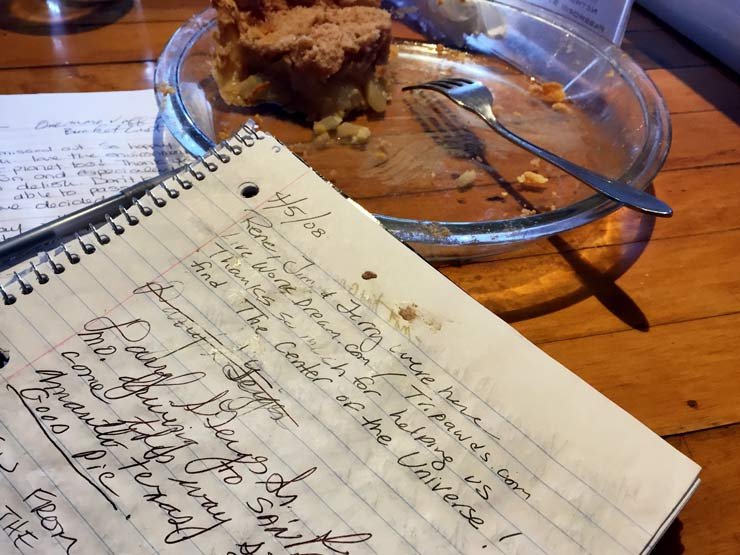 Speaking of which, there was the last time we dug through all the Pie-O-Neer guestbooks to find the entry from our very first visit. Yes, that says April, 2008.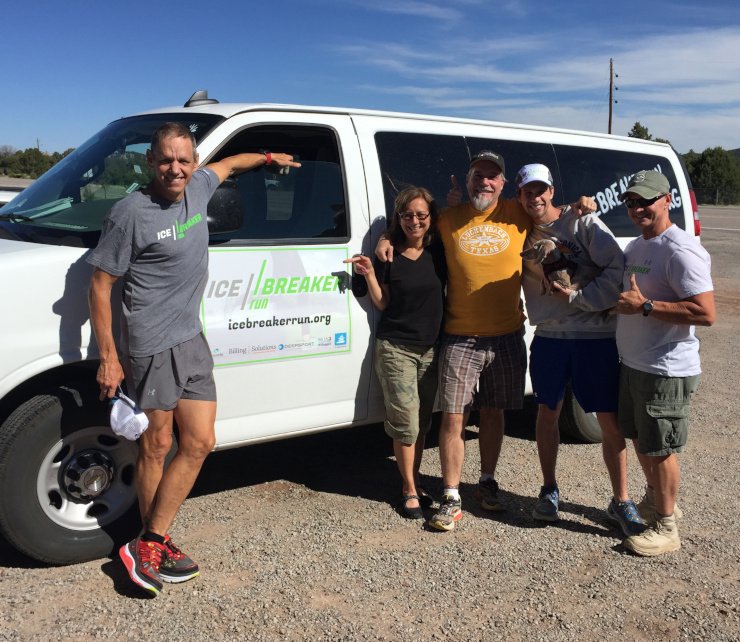 It was on that same visit when we met Catra Corbett and Charlie Engle. Yeah, that Charlie Engle. (Note Rene's excitement.) I blame them for all this damn distance running we're doing these days.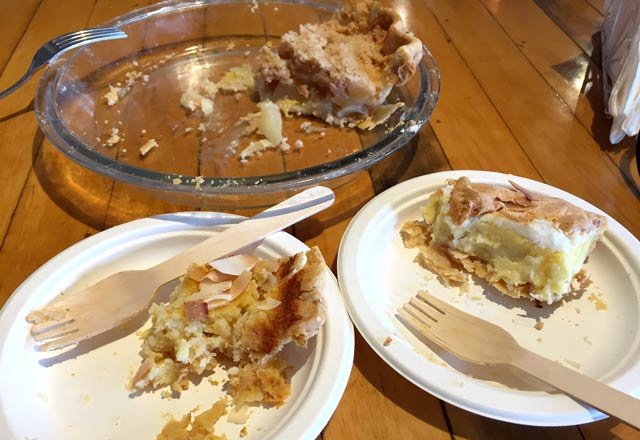 Which makes me want more pie…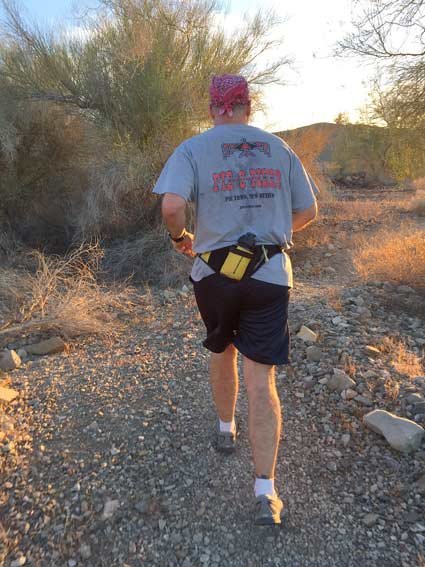 Will Run For Pie
Random enough for you? No? Comment with a suggestion for more random pics!