I'll see Rene's Patriot Sure Tourer review, and raise her this collection of custom builds and classic cars from our whirlwind tour of SEMA 2018. Even before entering, I was enamored by this pretty Storm.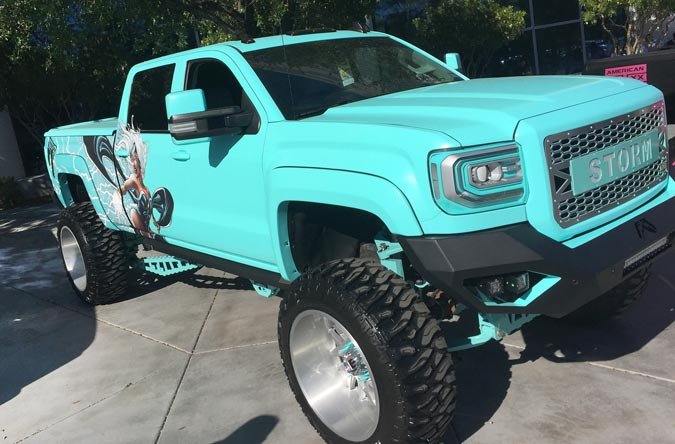 I especially like the truck builds, overlanders and expedition vehicles always to be found at SEMA.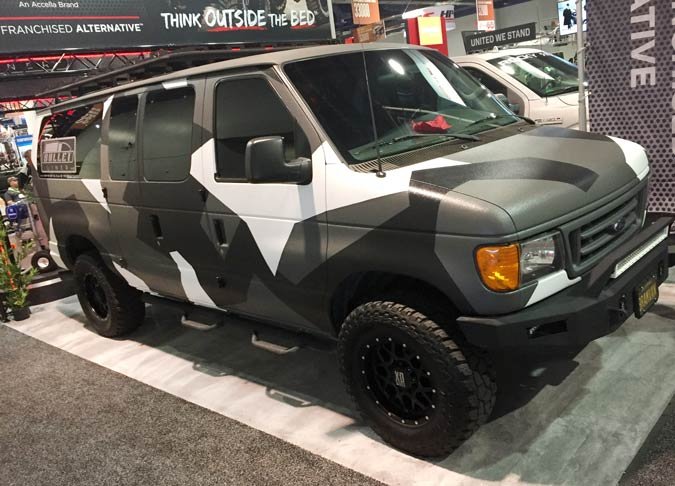 Rhino spray-on bed liner isn't just for truck beds at this show. This urban assault van in their booth caught my eye.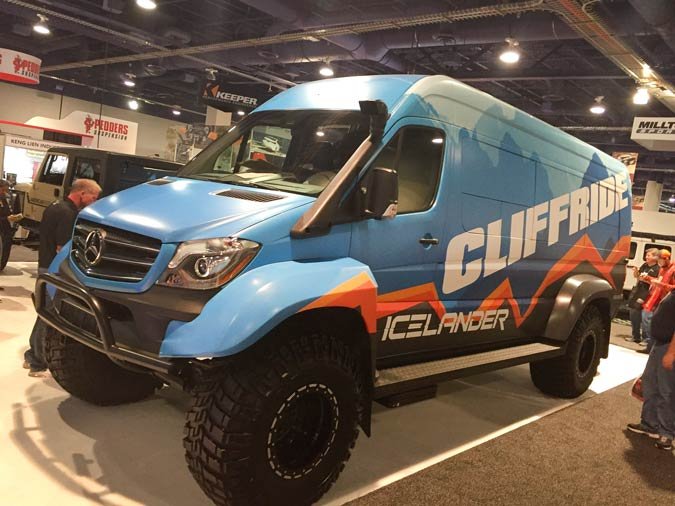 But I'd prefer this custom off road Sprinter conversion. We saw a very similar rig hauling tourists around on our wild Alaskan RVing adventure.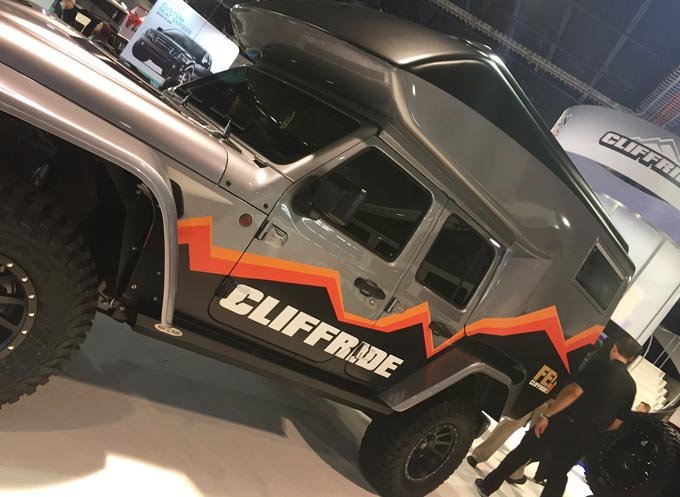 Cliffride had a couple sweet rigs on display, though they were clearly more for show than tell since nobody would open them up for a peek inside.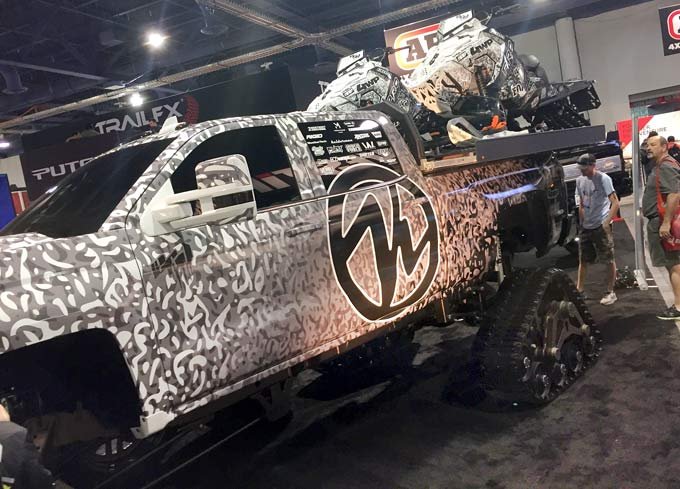 For some serious all terrain access, you could opt for some trax on your truck from 4WP.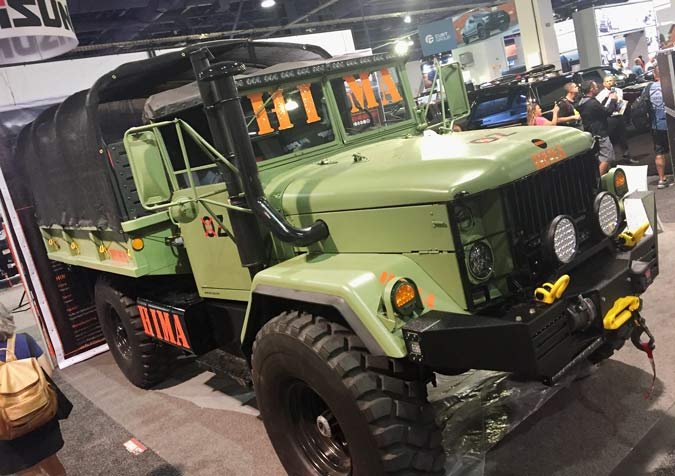 Or just go Old School, like this classic dominating the HIMA Lighting booth.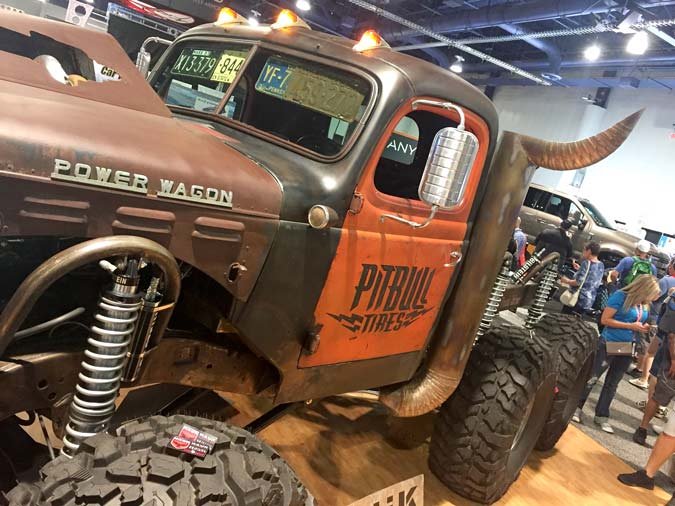 Or this tricked out Power Wagon built for the Pitbull Tires display.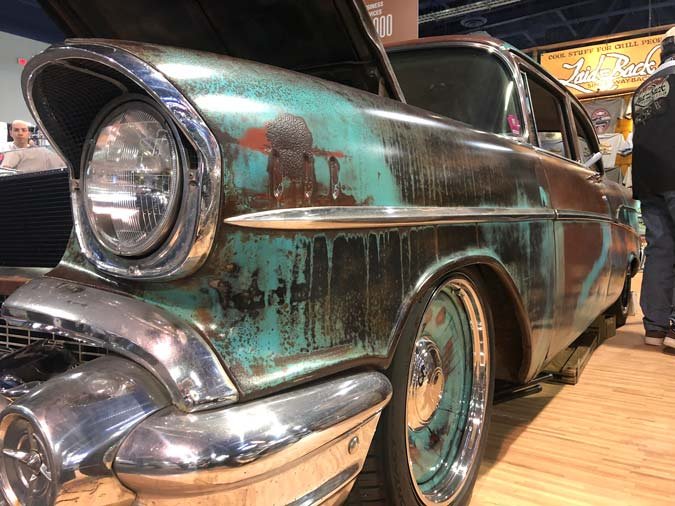 Speaking of Classics, rust is apparently the new black.
And old is the new new.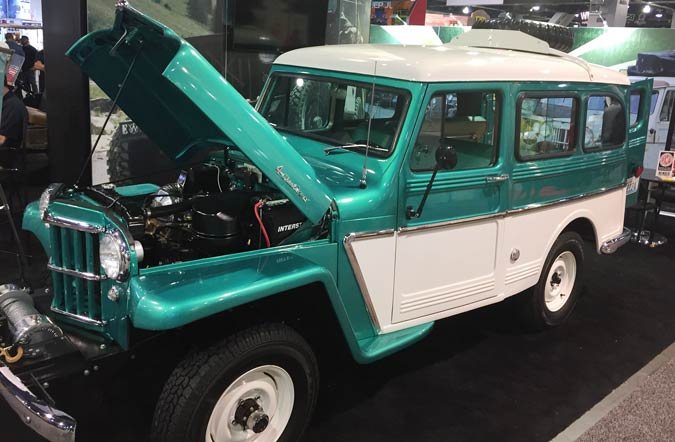 But you can't help but admire the classic stock rides restored to mint condition.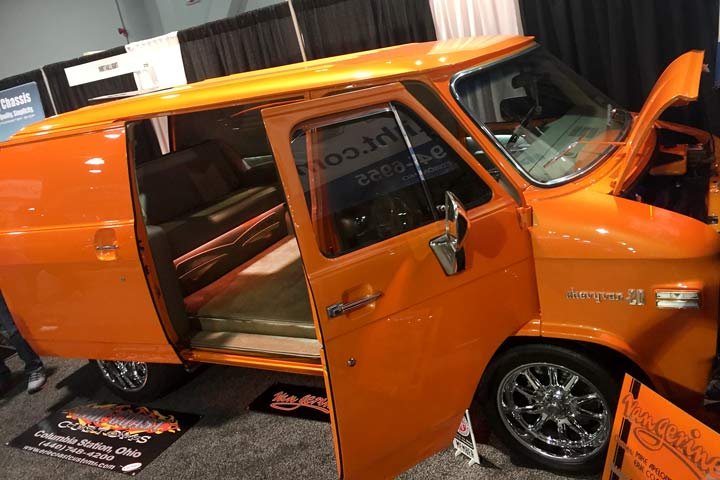 Like this Vangerine with award winning interior.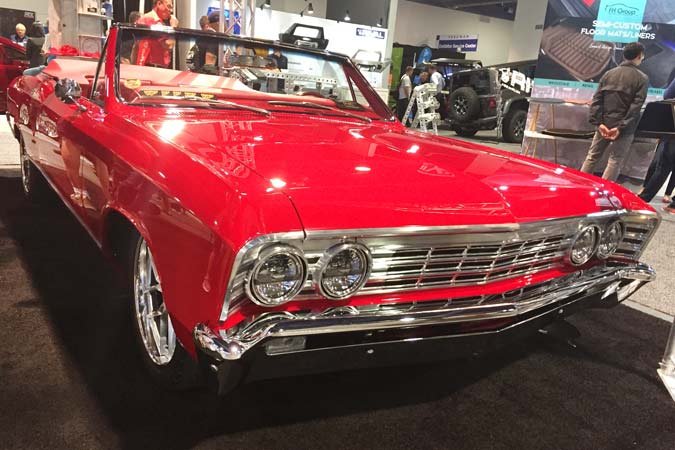 Some you just have to stand back and stare…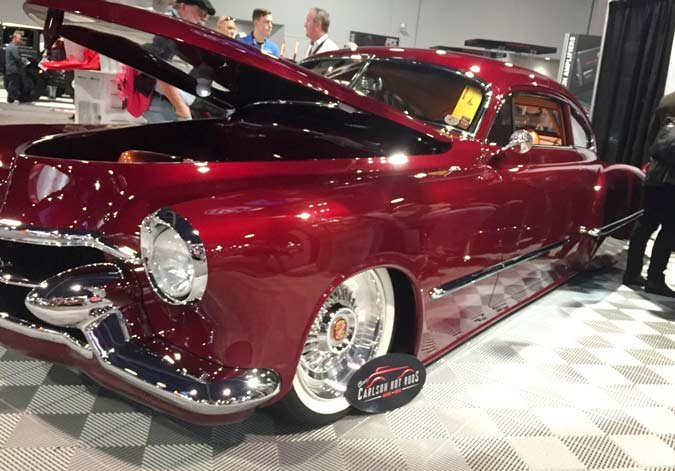 Others are purely hand-built hot rods.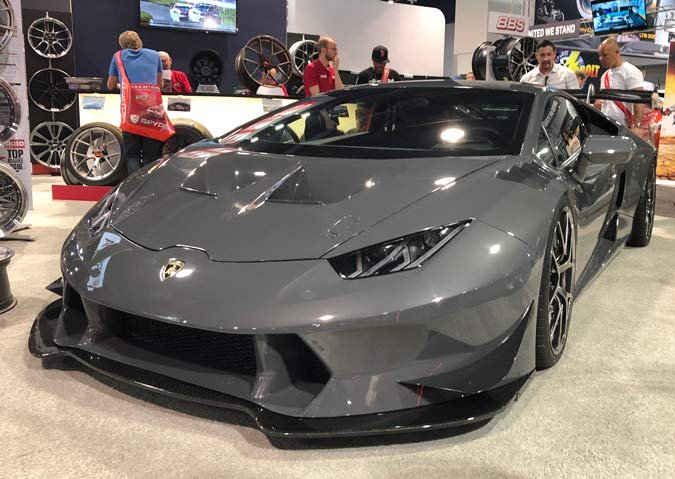 While others still are straight off the showroom floor.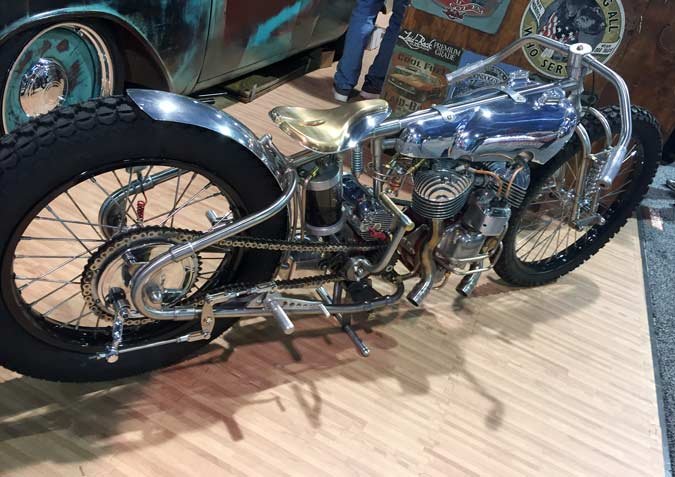 But it's not all cars and trucks.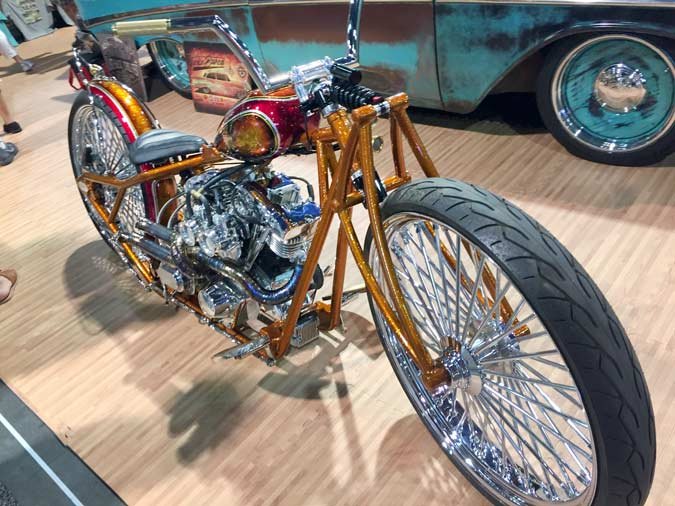 Custom bikes and UTVs can also be found.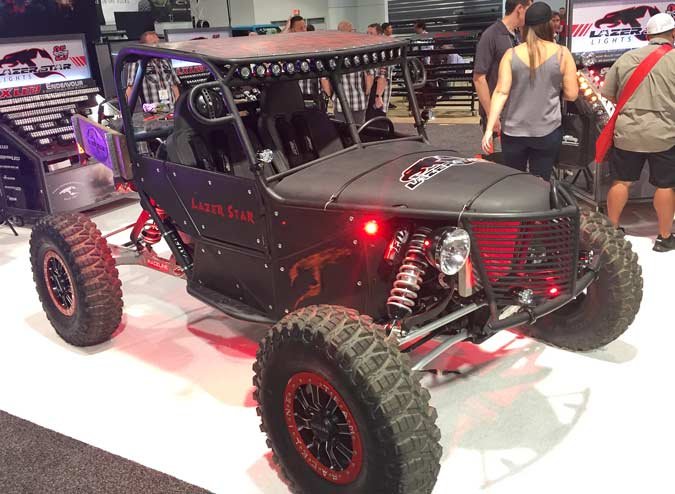 As much as I don't care for RZR's and the like, I wouldn't mind taking this baby for a spin!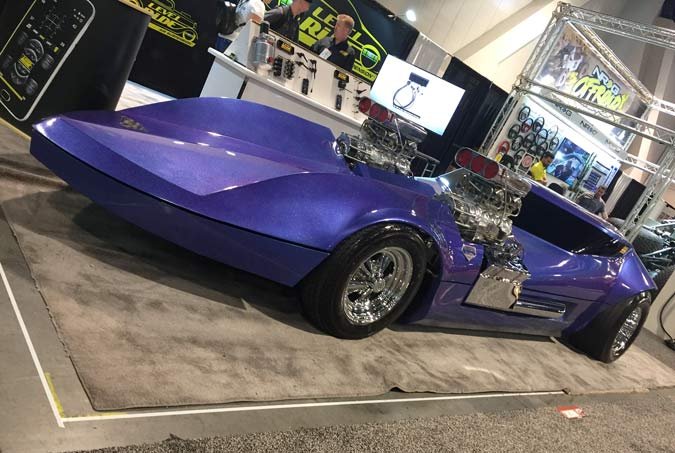 Of course, at SEMA you'll always find the random concept car or pet project of somebody with money to burn.
Honestly however, in my opinion, the prettiest of them all are the ones people actually drive and clearly care for…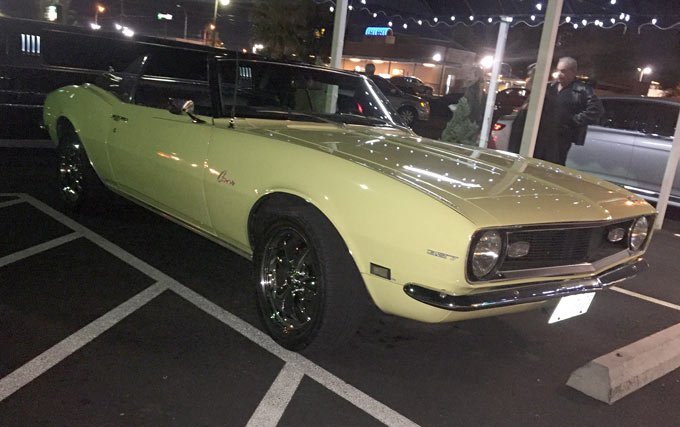 Like this pristine '68 convertible Bitchin' Camaro we spotted outside the Italian American Club after my birthday dinner.
Which is your favorite!