When we knew we wanted our road trip to continue past the "one year off" phase, we scrambled to find a way. If only the new workamping guide book, "Live Camp Work" was around.
A New Workamping Guide Straight from the Source

No, we didn't write this book. Sure, we've shared many great workamping tips, but any similarities to our handle is pure coincidence. But we're pleased that the new Live Camp Work workamping guide is the newest spot-on resource created by the Workamper News director of operations, Sharee Collier. If only this tool was around when we got started!
It's easy to think you can find what you need to know about workamping on the internet in places like Jim's popular We Love Workamping Facebook Group. After all, people have been workamping for a long time – even before Workamper News was founded! And for many years, lots of full-time RVers have shared helpful tips to get started workamping. But now there's so much information about workamping, it's overwhelming.
Why waste your time spinning your wheels trying to separate dozens of workamping opinions from fact, when you can get a lifestyle reality check straight from the Workamper News source?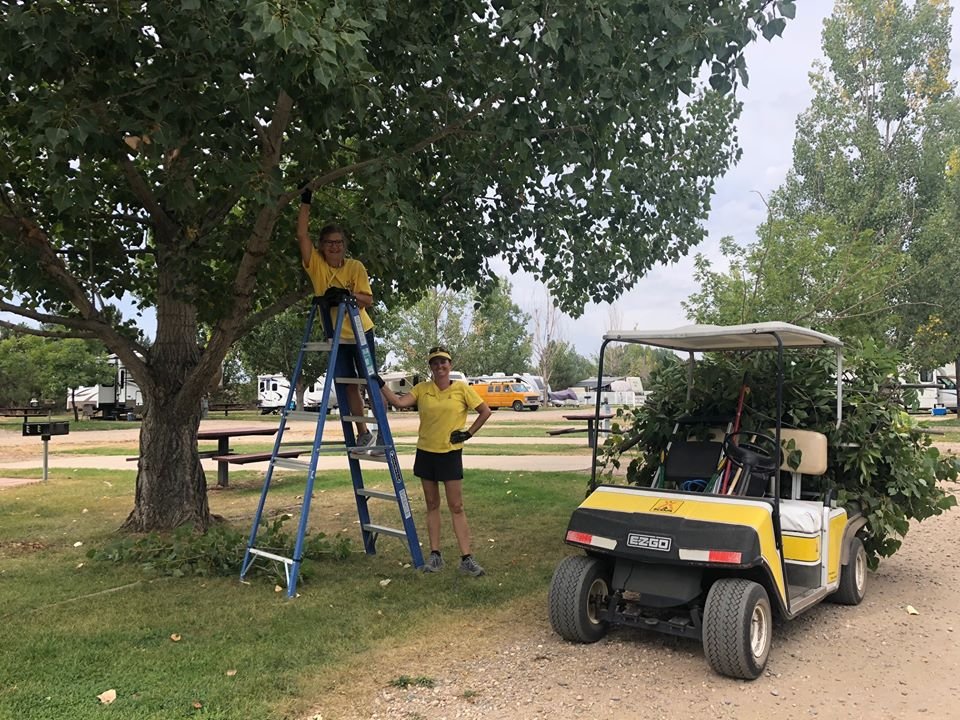 The workamping tips you need to know:
If you happen to be traveling solo or want to workamp with your young children in tow, the book outlines the realities of what to expect during the hiring process as well as adapting to the workamping lifestyle. Jim and I know nothing about those two aspects of the lifestyle, so it's good to hear from someone who does.
And if that's not helpful enough, Live Camp Work also features extensive details about where to start applying for workamping jobs. It even lists contact information for large-scale employers like the Army Corps of Engineers and Xanterra, a concessionaire to many national parks.
The jobs are there — here's how to find them
Basically if you want to get into workamping and you read this book, you have no excuses if you can't find a job — the book practically hands one to you when you buy it.
The new Live Camp Work is as helpful as it gets. Don't start workamping without it.
More Resources About Workamping
How to Find the Best Workamping Jobs with Workamper News Promo Code
Our Best Workamping Tips