Jim's Las Vegas birthday celebration wasn't all fun and games. Technically, we were there for business: our annual excursion to the Specialty Equipment Manufacturing Association Show (SEMA).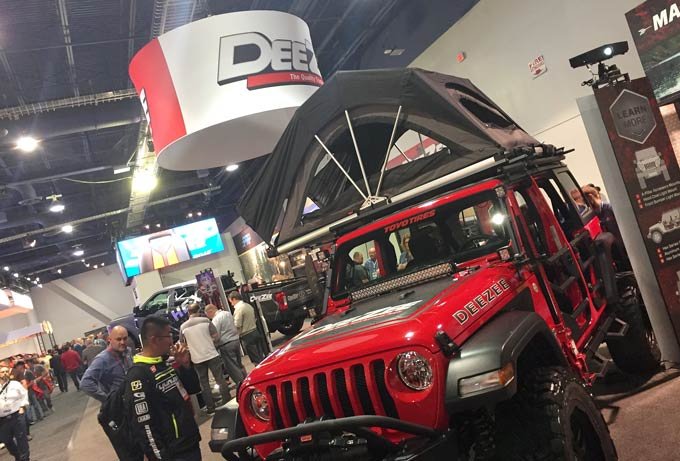 The massive automotive industry expo has an entire section just for showcasing off-road vehicles. The vendors provide lots of good content ideas for my RV publication clients. This year, it also directed us toward the ultimate Alaska RV overlanding vehicles for our next trip to the North Country.
Our Ultimate Alaska RV: Patriot Campers RAM SuperTourer®
If you read about any of our Alaska RV adventures and mishaps, you'll know why we will never take our RV to Alaska again. Yeah, the Alcan is paved, but it still beats the crap out of any vehicle that uses it. If someone wants to sell you their RV that's been to Alaska, don't buy it!
At the end of our North Country trip, we concluded that the next time we head up (and believe me, we do want to go again), it would be in a 4×4 van conversion. But at SEMA 2018 we discovered something better: Patriot Campers Supertourers™.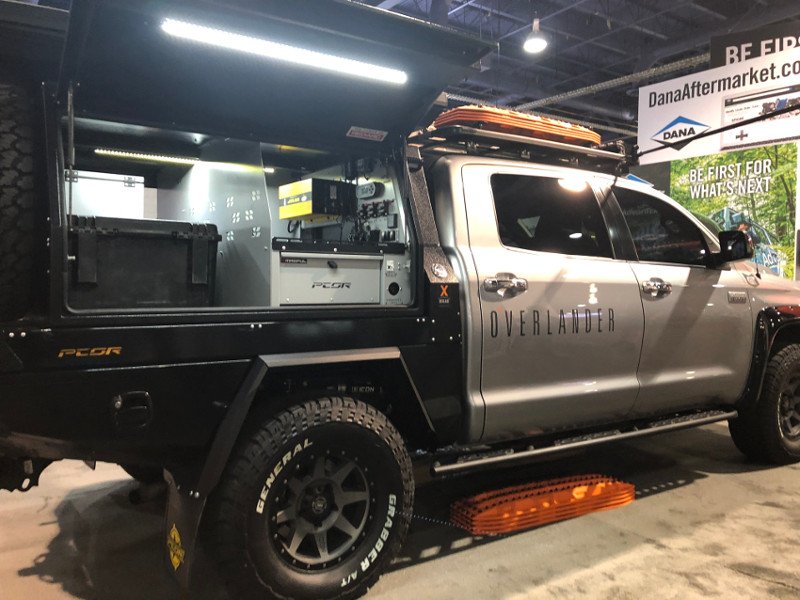 Built for the Outback of Australia, the RAM Truck RT Supertourer™ model is perfect for us. We already have the RAM. All we need is the rest of it, made by Patriot Campers.
Aside from the tricked out suspension and 4×4 components that I won't even pretend to know anything about, it's got a rooftop tent, 18.5 gallon water tank, LP gas, solar electric power system and inverter, full slide-out galley, refrigerator/freezer combo and basically all the RV basics but on a scaled down size.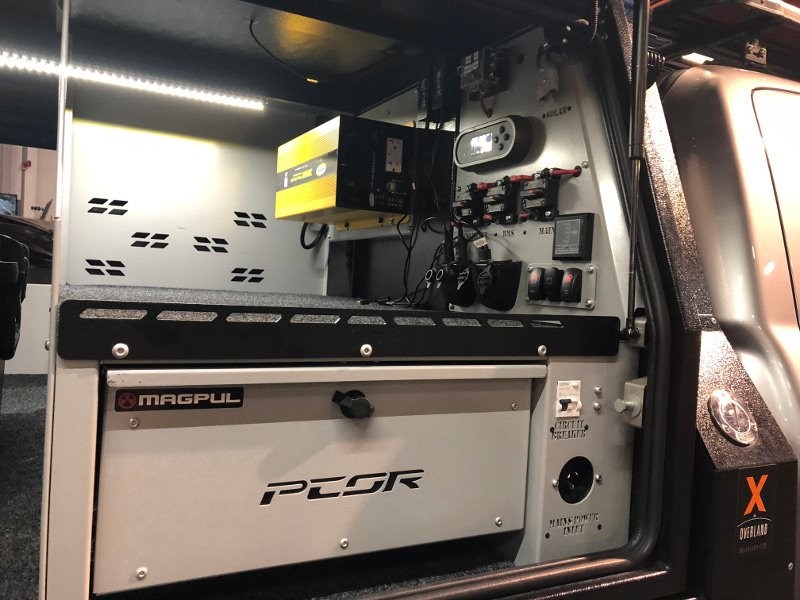 We saw a few rigs like this while we were in the Yukon but none came close.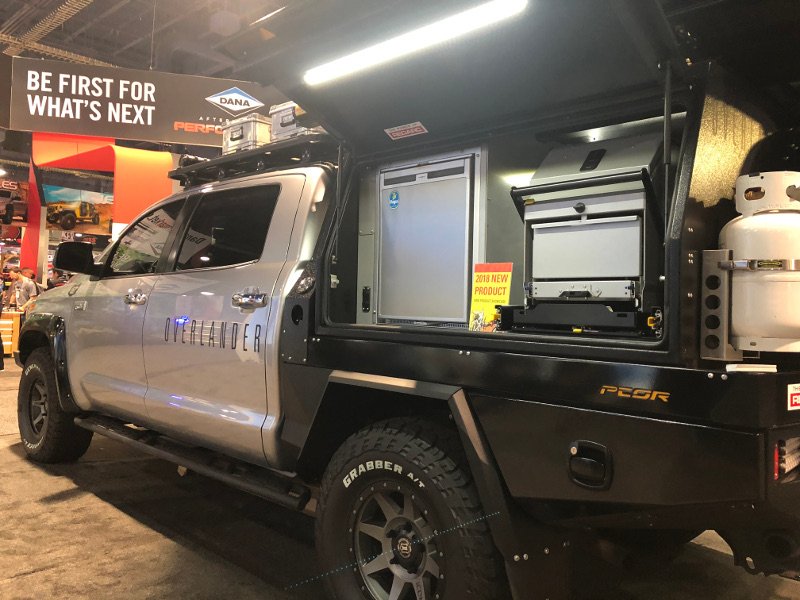 You can even get a "man cave" tent and side awning for a few additional bucks.
And speaking of bucks, the RAM Super Tourer starts at only $156k USD. Although we won't need to save all that money since we'll never get rid of our RAM, it might be a while years until we can afford the build-out.
Until then, don't bet on us hitting the Alcan anytime soon.