We're not parents, though we do consider Wyatt our troublesome teenager. But we both do recall taking long road trips and camping with our families as young kids. In fact these fun family trips may have planted deep seeds long ago that blossomed into our love for this adventurous lifestyle.
While we aren't full-timing with kids of our own, we have met many RVing families on the road. And we do understand how road trips with the entire family can be great fun or lead to unexpected adventures of their own. They can either be fantastic and everybody comes home with great memories, or they can be downright horrible. Whether it's a two-hour trip to grandma's house or a week-long stay in the remote Big Bend National Park, road trips with the family are definitely an experience. The difference between a successful family road trip and one that's not so successful has to do with the way you plan.
Whether your in an RV or the family wagon, read on for some tips to ensure an enjoyable trip for the whole family and a chance to win prizes or cash in the Baby On Board Contest.
Comfort
On long road trips, it's important that you keep yourself and your kids comfortable. Comfort is the primary reason that kids act up on long road trips, so keeping them comfortable should be of primary concern. For younger kids, make sure you have a quality car seat that will keep them comfortable for long rides. Quality car seats can be expensive, but it's possible to win one from the baby on board contest. For children that aren't quite old enough to use the seatbelt on its own, make sure you have a comfortable booster seat.
Comfort goes much further than just having comfy seats, though. Make sure you're constantly monitoring the temperature inside the car to make sure everybody is happy. Keep some spill free cups of juice in the back seat so your children have easy access to something to satisfy their thirst.
Food
Hunger can be a major cause of concern on a family road trip. While it's important that you have more than enough snacks for the road, it's also important that you plan your meals in advance. Plan to take off from home just before a meal, and pack that meal for the road. If you feed your children right before taking off on the road trip, they're more likely to need to go to the bathroom before you hit the open road.
While many fast food restaurants now have much healthier options than just a burger and fries in the kid's meal, a tasty home prepared meal can be more affordable and nutritious. Wraps or are very portable, less messy than sandwiches and can be filled with a wide variety of healthy options. And making homemade Spring Rolls or Sushi rolls can be a fun way to prepare for the road trip together the night before.
Entertainment
Let's face it; no matter how much entertainment you provide on the trip, your children will get bored. The best way to provide your children with entertainment for a stress free road trip is to keep them busy with a book or movie. A portable DVD player is a cheap investment for a relaxed road trip, and it may even put your children to sleep!
One good idea is to buy each of your children a few new toys (they can be small) and wrap them like presents. Reward your children for good behavior with a gift, and the bickering in the back seat will no doubt be kept to a minimum. Even playing classic road trip games like I Spy with your children will make the trip go faster, and it will tire them out! Finally, this country is filled with quirky roadside attractions that make for quick fun stops along the way.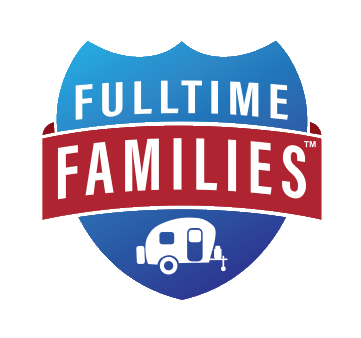 We would be happy to hear from any families with other tips for enjoying stress-free road trips with your kids! Please leave your comments below.
If you're a family traveling full-time in an RV, we highly recommend connecting with others in the Fulltime Families support group.