The Law of Attraction is simple: like attracts like. I've found the theory to hold true when it comes to the kinds of people we meet in life.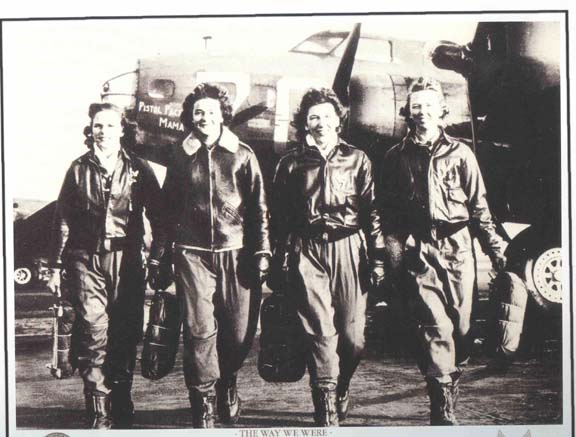 In the early 90s, Jim and I were riding our motorcycles in the Bay Area when we met Nancy, an 80 year-old woman who was riding a Gold Wing.
I was dumbfounded that a woman her age was on a bike, but then she told me she used to be a World War II Ferry Pilot, which made motorcycling look like child's play. As one of the few women bikers at the time, I felt an instant kinship with her.
To this day, her courageous spirit still influences my life, even on our trip across Texas.
Flying Across Texas Into WASP History

In World War II, while the men-folk were off fighting the war, a small group of gutsy women were recruited by the US Air Force to fly military planes from factories to air bases. They also towed targets on the back of these planes while male fighter pilots practiced firing at them with live ammunition!
About 2,000 WASPS trained at the Sweetwater, Texas airport and just over 1,000 women graduated as the first non-combat US military pilots, known as "WASPS" (Women Airforce Service Pilots). As non-combat pilots, these women freed up male pilots from "drudge work" so they could fight on the frontlines.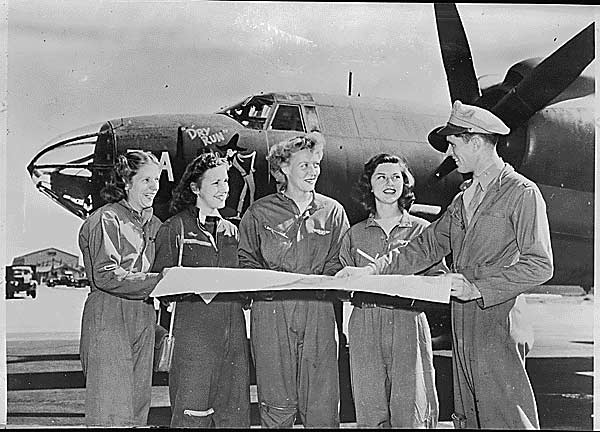 Nancy was one of these courageous gals. Even after the program was disbanded at the end of the war, she continued flying until one day when she decided to fly a small plane underneath the Golden Gate Bridge! That's when she was banned forever from flying. So instead she hopped on a bike and continued riding for decades.
A recent story about the WASPs on NPR reminded me of her. That's when I also learned that the official WASP museum is located in Sweetwater, Texas, which happened to be on this year's "Eating Across Texas" route. Jim and I were headed there to do another round of home cookin' at Allen's Fried Chicken, and once I heard the NPR story, I put the museum on our itinerary.
The WASP Museum: Frozen in Time

The WASP museum is housed in the original 1920s-era aircraft hanger where the WASPs trained.
Inside, a collection of memorabilia, video and props tells the story of these heroic women who came from all walks of life to train as pilots, for a meagre $150 a month salary.
The program was controversial and had its detractors but these women endured to become the first military pilots in the country.
But because the Air Force hired them as Civil Service employees, the WASPs never received military status or benefits because the war ended before a congressional act could be enacted to give them military recognition.
The WASPs were nearly forgotten in history until the 1970s, when the Navy announced that women would be allowed to fly combat planes. As more military women aspired to and became fighter pilots, the story of their WWII predecessors was resurrected.
The WASPs Get their Props
Years went by until these courageous women were finally recognized by our government. Just a few months ago the WASPs received the Congressional Gold Medal in Washington.
WASP Pilot Betty Wahl Strohfus, pictured getting her medal, is one of just 300 surviving WASPs.
I don't know what happened to Nancy, but my memory of our run-in has always stayed dear to my heart. I can't help but think that much of my good fortune in life comes from that chance encounter I had with such a courageous soul who wasn't afraid of taking chances. She influenced me more than she'll ever know.
Seeing the actual spot in Sweetwater where she and so many brave women earned their pilots wings will always serve to inspire myself (and many, many other women) toward more adventure in our lifetimes.