When diesel prices skyrocketed, I thought it would be financially wise to stay on the West Coast this summer. Oops! I forgot about how freekin' hot it can get out here. From the Escapees Timber Valley Co-Op in Oregon, to hell-on-earth Lava Beds, and now here at our relative's property in McArthur, California, we are enduring a never-ending, sweaty summer sufferfest.
Good thing we get rewarded with morning marathon training runs that look like this:
To get to this special place you've got to travel down Rat Farm Road, a 1930s landmark. It's where the Mount Shasta Fur Farms company had a pretty successful muskrat farming operation way back when. Too bad they imported those critters from Ohio. Naturally, some escaped. The farming operation is long gone but the rats are still here. They're a non-native species that's hell bent on revenge. Muskrats destroy vegetation, canals, and levees and nobody's been able to stop them here yet. Nature always bats last.
The lake is called Horr Pond, adjacent to Big Lake. Those mountains across the water are Ahjumawi Lava Springs State Park. The word Ahjumawi translates to "where the waters come together." And that it does! It's a birder's paradise with pelicans, eagles, herons, and more. Plus it's the only California state park that you have to boat into if you want to enjoy 6,000 acres of wilderness.
Rat Farm Road is a peaceful place to start the day. Nothing like being reminded about the insignificance of human beings in the universe to get your day going.
Managing Money Sucking Malfunctions
Lately it's felt like Mercury is in retrograde. From money-sucking RV repairs to frustrating technical glitches on the Interwebs, I'm feeling spiritually out of alignment and mentally out of sorts. Maybe it's an overdose on news about U.S. politics, or the climate catastrophe du jour. Either way, it's been challenging for this normally upbeat and optimistic RVer to stay that way.
I'm glad I developed a morning meditation practice to help me see the big picture. I love that Headspace sends me helpful, grounding reminders like this: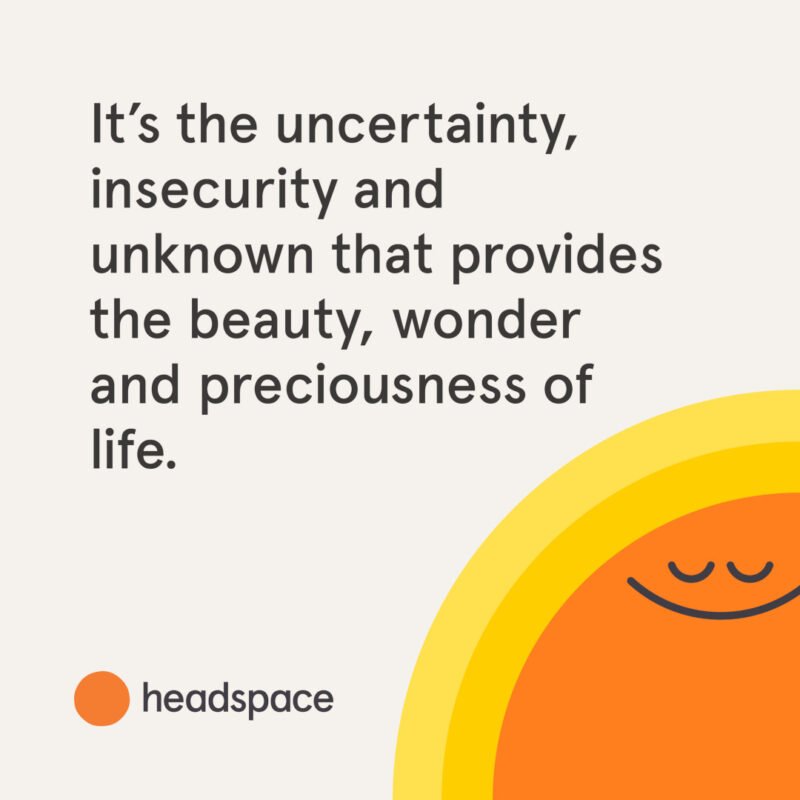 In the greater scheme of things, we are so fortunate.
Sure, things could be a lot worse than shelling out a shit-ton of money on repairs. This time it's for a new RV refrigerator. Ah yes, not pretty. Several days ago our Norcold stopped working. It's our third major RV appliance malfunction in 2022. This is the only one that we can't fix ourselves. Sadly, it's time to give our fridge a funeral.
Thankfully we are parked next to a relative's unused RV with a mostly empty, working refrigerator. But with our next race coming up on Labor Day weekend, we've gotta move on. So we're headed out of the tiny town of McArthur and into the big bad burning hot city of Redding to pick up a new Norcold. Fun times.
Meanwhile I keep repeating: "Money goes in, money goes out." That will never change. Thank dog we have Nellie to keep us grounded, to remind us how to Be More Dog.