Time has flown by for 26 years. Or it has run, rather… "You gotta meet my roommate," he said. That's how it all began. Twenty six years ago this week, my co-worker and soon to be good friend Spoonie G. barged into my office and sat down. He insisted I meet him and his roommates for cocktails at the Gold Cane.
That Friday night was May 19, 1995. Sitting across from me at the front table looking out on Haight Street was his roommate, Rene. I'll save the silly details of that night in the bar for those who care to join us at another dive bar someday. I later figured it out, Spoonie just wanted Rene's room. The rest is history. In short, he got it. And I got the girl, and much more than I ever bargained for…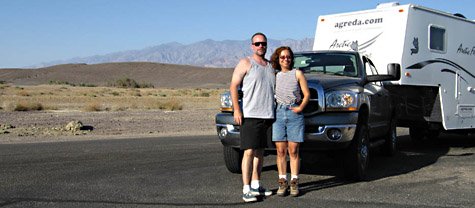 Forget the whole full-time RVing idea, that was beyond any stretch of my imagination back then. It was but another crazy idea Rene concocted ten years after we got married and fled the default life for the first time. From those first few dates when I rode on the back of her Virago across the Golden Gate Bridge, I knew she was…adventurous.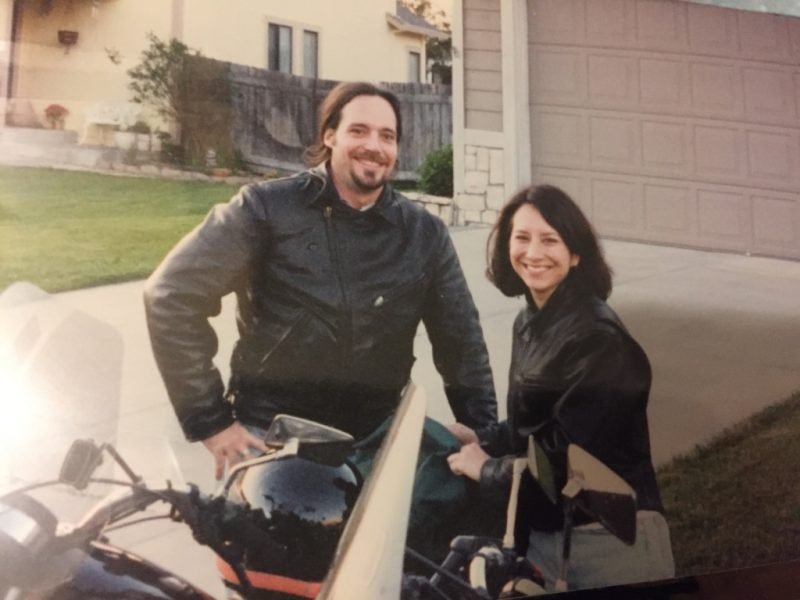 Little did I know that this cute vegetarian had has greater plans than settling down and living happily ever after. I doubt she did either at the time. As it turned out, Health and Happiness were high on her list.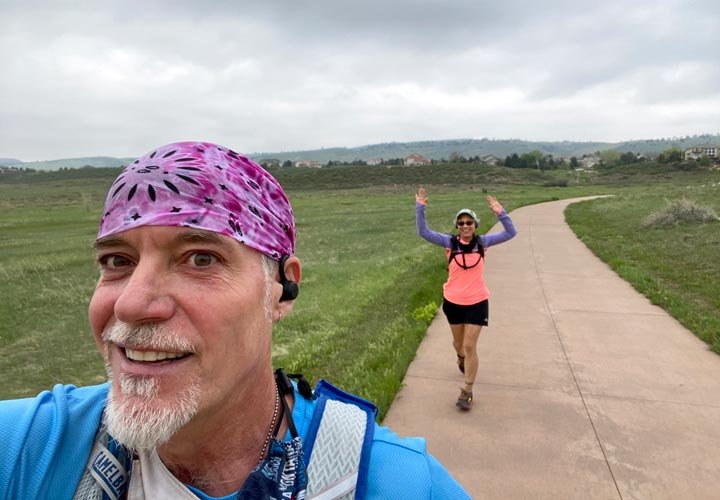 I love this woman. And I owe my relative health and fitness to her persistent nagging ongoing encouragement and inspiration. So how did we celebrate our 24th wedding anniversary? How does a couple commemorate 26 years together? By running 26.2 miles of course. This whole marathon running business is all her idea. And don't tell her, but deep down, I'm grateful. Maybe just not at mile 14 there in the picture above.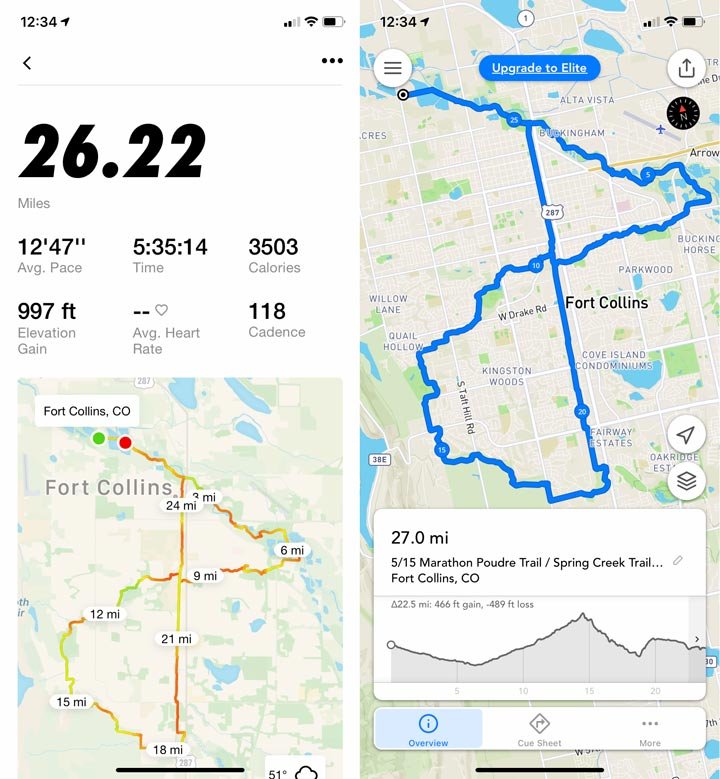 We chose Fort Collins as our new summer home base for various reasons. One is the amazing trail system. Miles of paved paths criss-cross and surround the entire city. We've enjoyed many a long run along the Poudre River.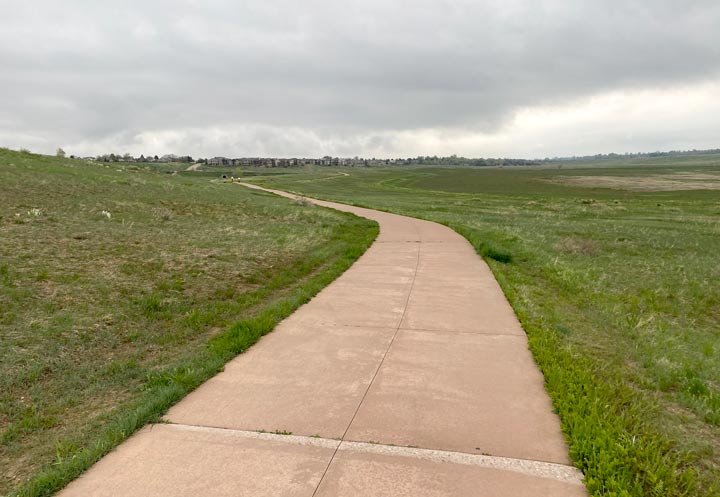 But there is one real reason I like running marathons. It is the only time Rene lets me take a week off from running. Or so she says, she was already out and about this morning while I slept in for day three of recovery.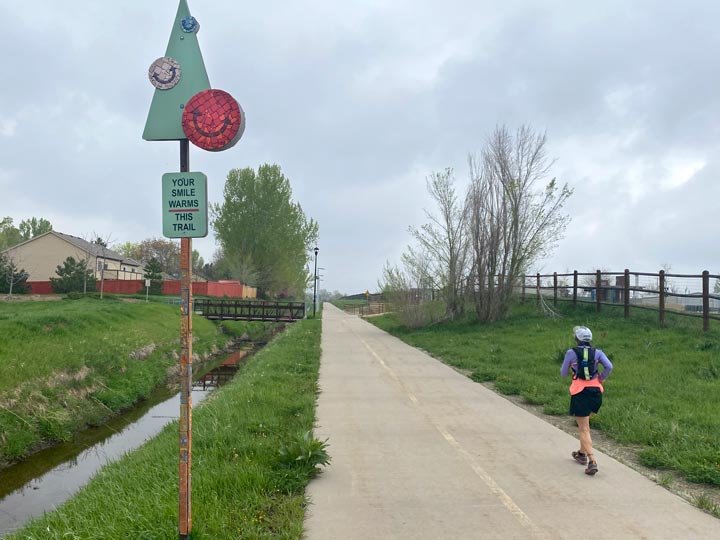 Wanna know the real reason I married Rene? Her smile. It warms my heart and lights up my life as much today as it ever has.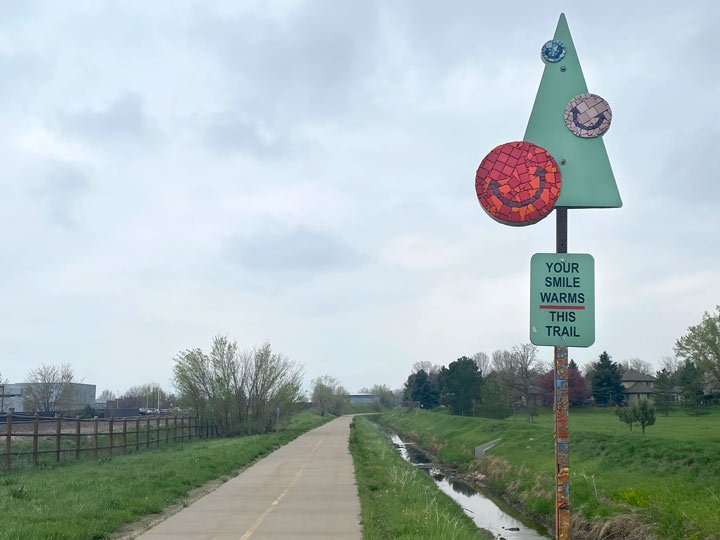 With thousands of miles behind us – and so many more ahead on this wild ride called life – my love for Rene only keeps getting stronger.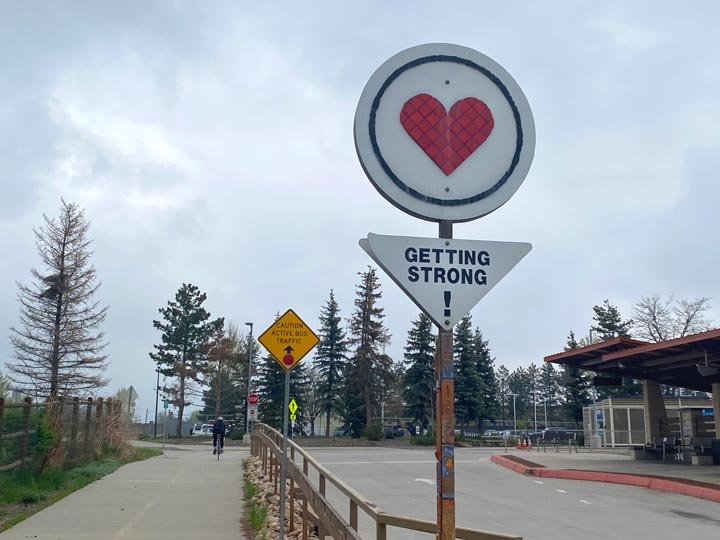 Seriously, she keeps me strong, in so many ways. And for that, I am forever grateful. Just don't make me run another ultra anytime soon!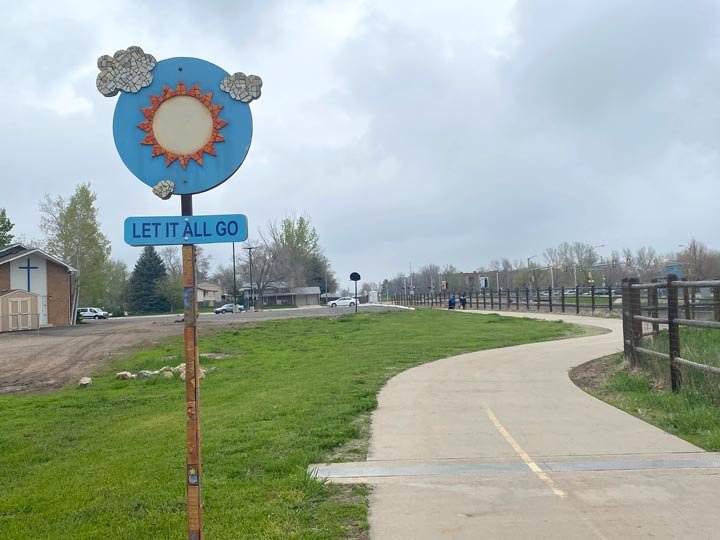 Here's to another quarter century of living happily ever after.