"You just aren't meant to be rooted," my friend said to me recently. She's right. And that's exactly why we're ranch workamping again in July and August.
My friend picked up on the indifferent tone in my voice when I told her how I felt about jumping into home ownership again. She's spot on. I'm happiest when our home has wheels. This is just a temporary sacrifice for the greater good, so I can live with it for a little while. But of course now that we are settled into a routine at our Laporte duplex, I started feeling the urge to shake things up. And then as if on queue, we got a text from Vickers Ranch.
"You interested in any summer work?"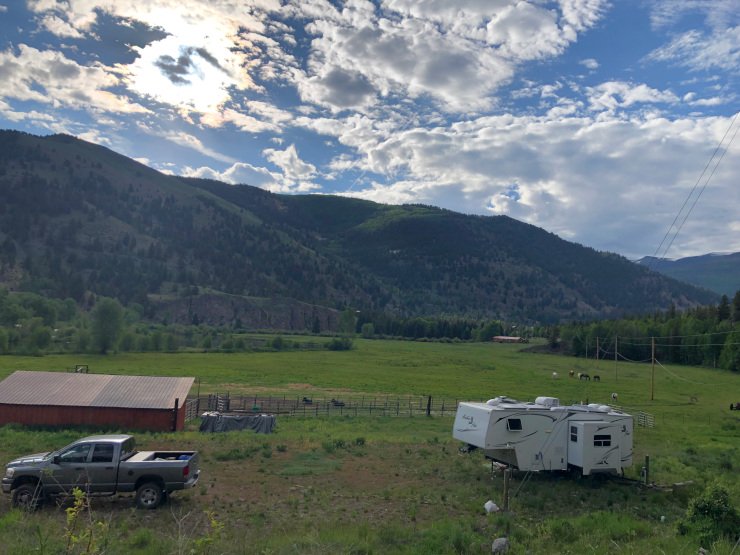 It was 2019 when we last parked in the Vickers' workamping spot in Lake City, Colorado. We love going back, but when the world turned upside down last year, we opted out and headed to Camp Covid, Oregon instead. With the U.S. normalizing again and with our Covid vaccinations complete, Jim and I feel pretty good about returning in July and August.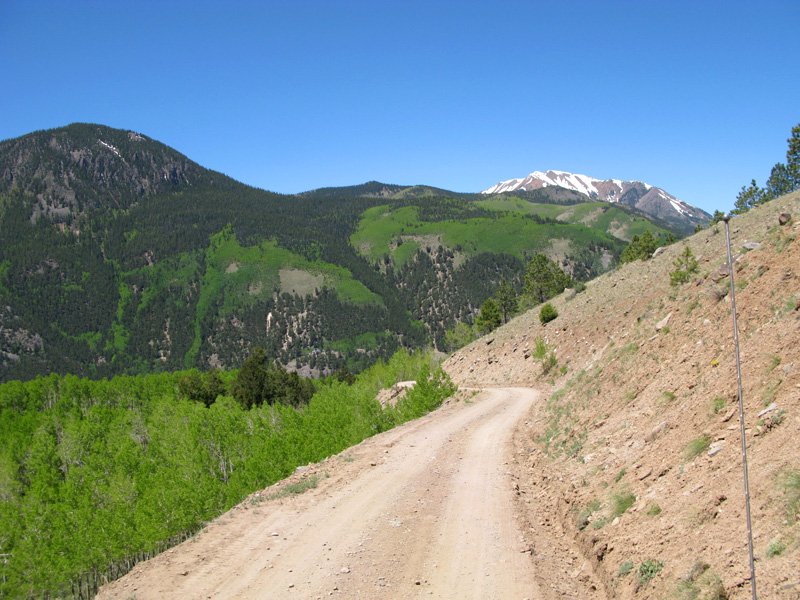 The Lighter Side of Ranch Workamping
The best part about going back to the ranch, is working with the Vickers. They are extended family to us. What's even better though, is that this time around there will be no more cabin cleaning, laundry, unplugging toilets, or dealing with grumpy guests. The family has sold all their cabins, and they're officially out of the Lake City cabin rental business. Now it's just jeep rentals and horse rides to manage in the office.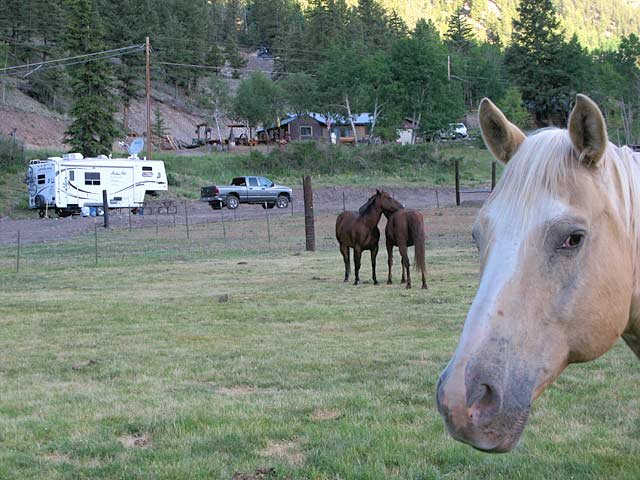 And while I water plants, rent jeeps and book trail rides, Jim gets to play Boll Wevil again. It's about time. His hands have been too clean these last couple of years.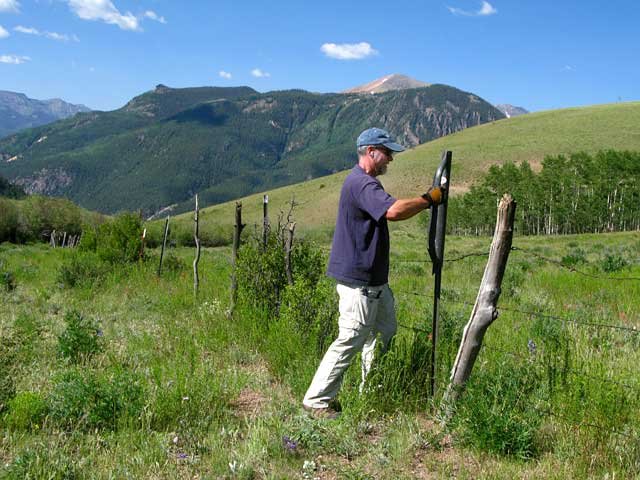 Hinsdale County Fourteeners, Here We Come
I love that when it's hot hot hot here in Fort Collins, we'll be chillin' at 8500′ feet altitude in Lake City. But that doesn't necessarily mean sitting around when we're not working. Now that we don't have a dog to run our life, I have big plans for us to hike some fourteeners. Hinsdale County, where the ranch is located, has easy access to five of Colorado's fifty-eight 14ers (mountains over 14,000 feet elevation).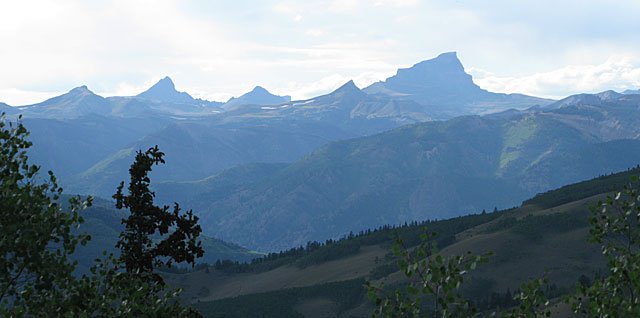 Uncompahgre (14,309 feet)
Redcloud (14,034 feet)
Sunshine (14,001 feet)
Handies peak (14,048 feet)
Wetterhorn peak (14,017 feet)
I think we'll hike them all. Should we want more, we can always hike the six 13,000 peaks in and around Lake City. My hiking gear wish list is getting longer every day. Better stay in shape for this epic summer of hiking, hiking, and more hiking.
Matterhorn peak (13,590 feet)
Coxcomb peak (13,656 feet)
Wildhorse (13,266 feet)
Bent peak (13,393 feet)
Carson peak (13,657 feet)
Half peak (13,841 feet)
White cross mountain (13,542 feet)
One of the best parts about ranch workamping is stepping away from computer work.
Every day is different. You never know when you might have to dispose of a dead horse, or keep nosy bears away from the cabins. It's not the easiest work, but the farthest thing from what we do every other day of the year. How can you not love this? People pay big money to come for just a few days. We get to stay most of summer, longer if we wanted.
Each time we return, it's an honor to work on a stunning property that has a long, rich history behind it. In today's crazy world, there's something very comforting about returning to a place that hasn't changed a whole lot since the late 1800s. We are looking forward to another great summer in Lake City. Stay tuned for all the fun!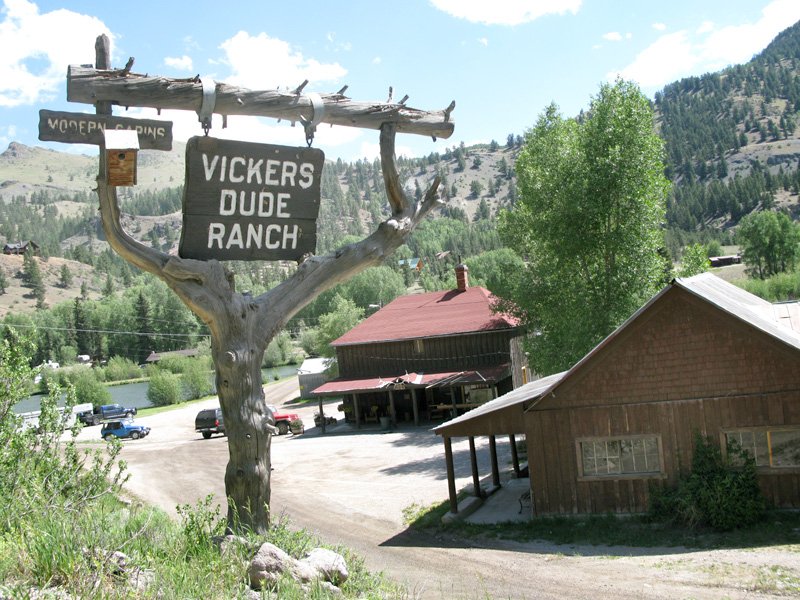 Interested in ranch workamping? We found our favorite job in Workamper News!