We did it! Rene and I have completed The Loneliest Marathon…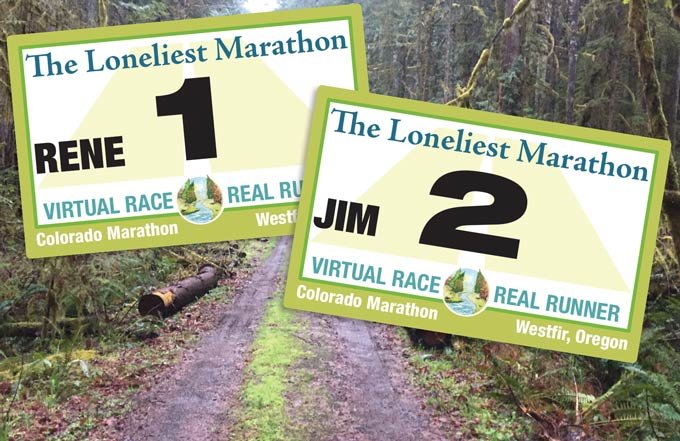 Or, The Lonliest, depending on which photo you believe.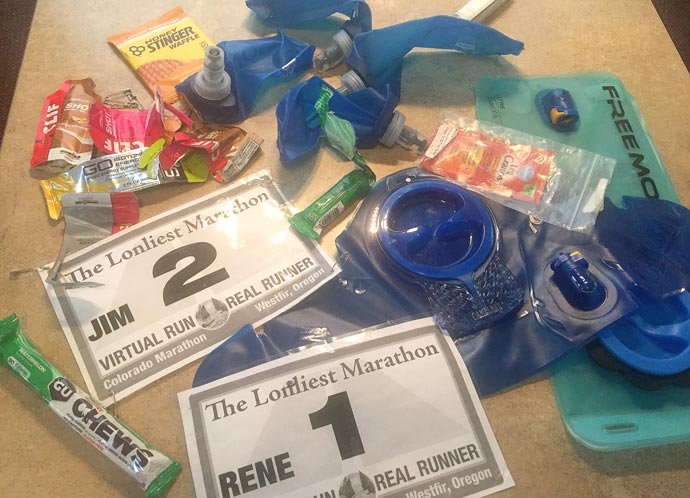 The aftermath of this one, isn't nearly as bad as our first marathon. At least not for me, I'm already looking forward to getting a move on once again. Now that Rene is talking about Ultra training, that is. Fifty kilometers plus, that is.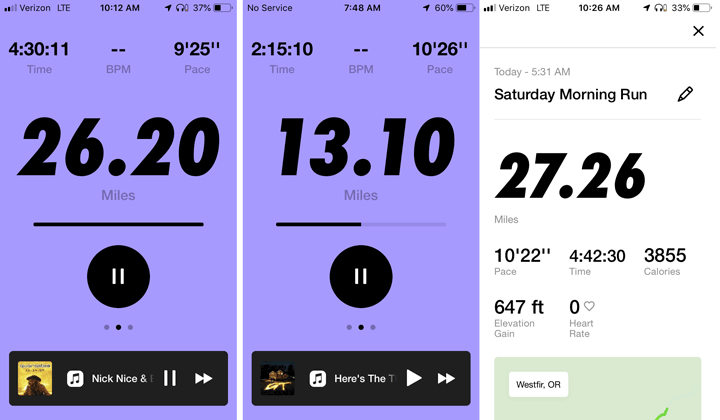 Considering I just ran the farthest distance I've ever run, and only had a few miles left to make to make it a 50K, I may just be down with that. We'll see. I would have been a happier with that sub-4:30 time I've been chasing. But don't get me wrong. I am seriously happy for finishing The Loneliest Marathon without serious injury. I've been nursing and rehabbing a recurring runner's hip injury for the past couple months, so I'm glad to report that didn't flare up – not too badly at least.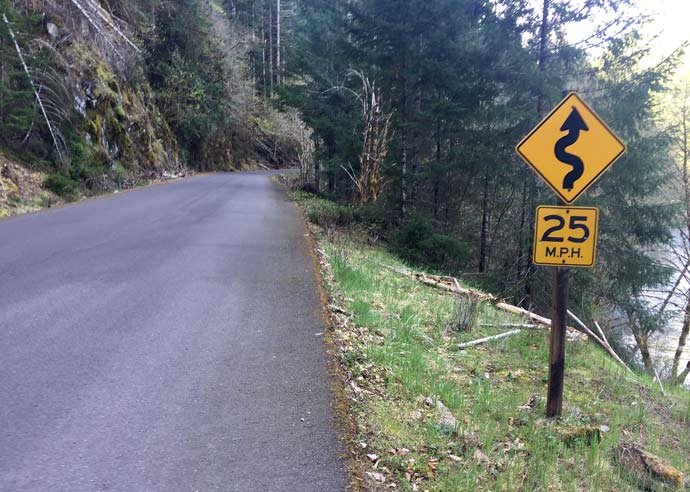 But how did we get here? And where exactly did we run The Loneliest Marathon? I would tell you. But that would break the rules of Sanctuary. So I'll tell you how I got through this.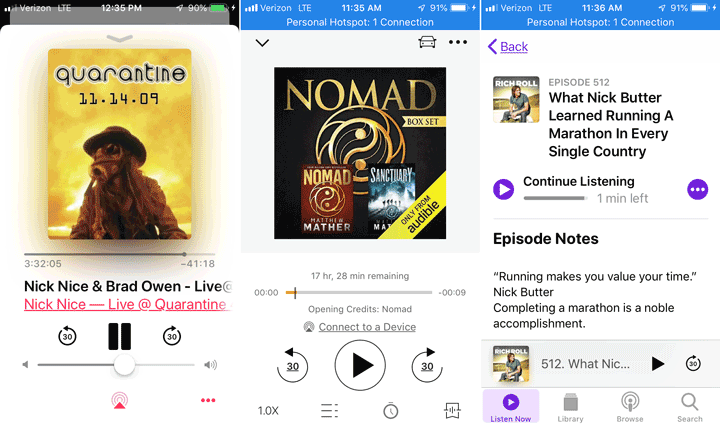 Speaking of Sanctuary, I've been saving the rest of my recent Audiobook for this long run. Sanctuary is book two of the New Earth Series by Matthew Mather. What better way to endure The Loneliest Marathon during a global pandemic than by listening to a post-apocalyptic thriller? If you like that sort of thing, definitely read (or listen to) Nomad first. Audiobooks are great – on long runs, and long drives – so check out Audible if you've never tried it.
When my book finished sooner than expected, I rocked and raved through the final miles to Nick Nice spinning his "Live at Quarantine" set. I figured that was the perfectly appropriate soundtrack for this Loneliest Marathon. I kicked it all off by finishing the Rich Roll Podcast episode with Nick Butter. The dude ran a marathon in every country. That's 196, in two years. And I best most of his were pretty lonely. So who am I to complain. But I digress yet again…what was I talking about?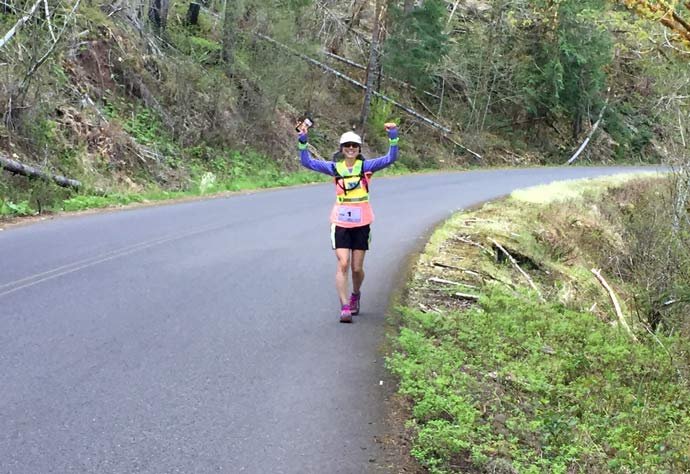 Oh yeah, that Loneliest Marathon. We ran alone because the Colorado Marathon was cancelled due to that pandemic going around. Well, the actual run in Fort Collins was cancelled this year. But the race organizers notified us they would accept virtual run results! So, the run must go on. And by submitting proof of our times we'll still get our medals, t-shirts and goody bags. Yeah.
I'll take race organization over running a lonely marathon any day. Okay, not any day, but any day we decide to run another long run. Lugging along 10+ pounds of water and fuel on this self-supported marathon definitely slowed me down.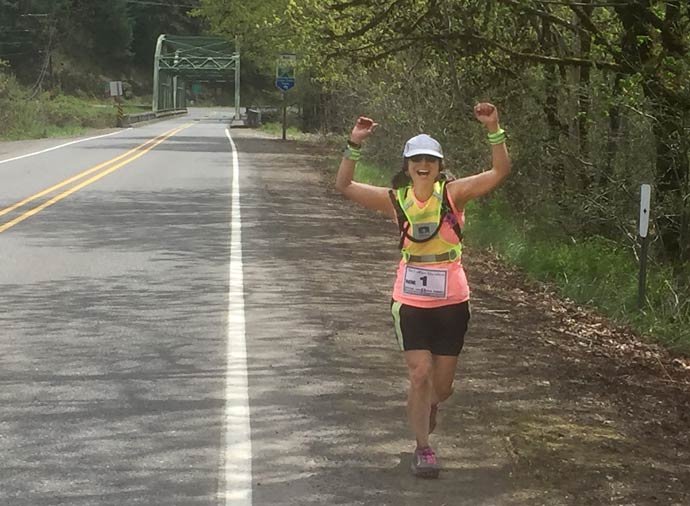 This marathon was truly lonely, considering Rene and I did not run together. Not that we ever do. We staggered our starting times because Wyatt Ray is psycho. We wanted to keep his time alone to a minimum, so she left a couple hours after me. He chose that morning to wake us up at 4:00 a.m., so I hit the road by 5:30 – after cleaning up his mess.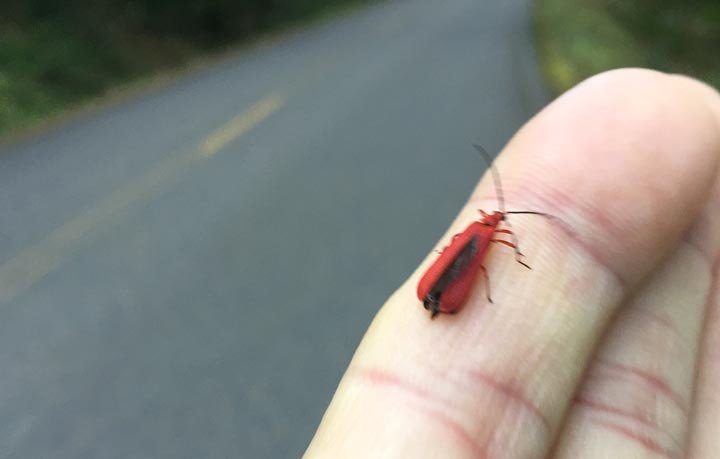 But I wasn't really alone the whole time. At one point I noticed a red-winged beetle of some sort flying directly toward me. I put out my hand, and it alighted on my finger. I gave the hitchhiker a ride long enough to get a picture, then gently blew him on its way. Later, Rene said, "That was totally Jerry." I know it was. Who knows, maybe I've caught the Marathon Bug.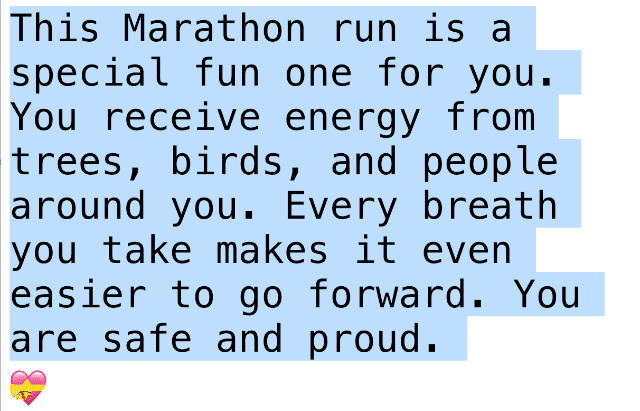 Another way we get through these things, is with a little help from our friends. My dear friend Kamran and loooong time client sent me this prayer when we ran our last marathon in Susanville. It helped me through this one as well. Though I did have to edit it a bit, since there were no people around me.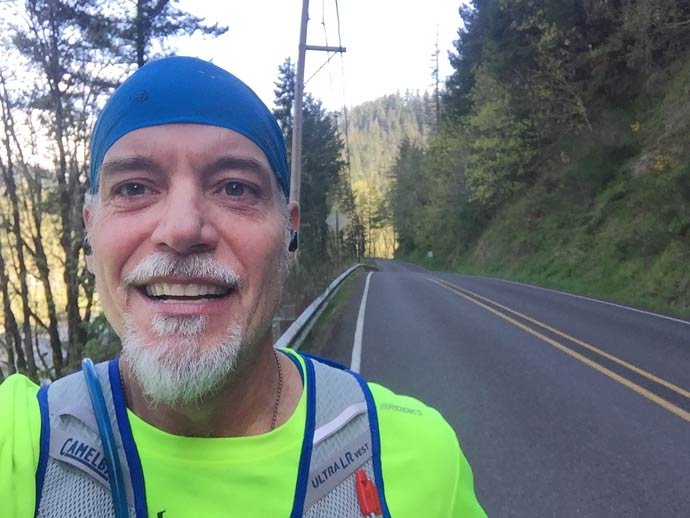 The only other person I saw the whole time was that one other crazy runner I passed going in the opposite direction with about an hour left. She's the one that got me into this whole running bullshit business.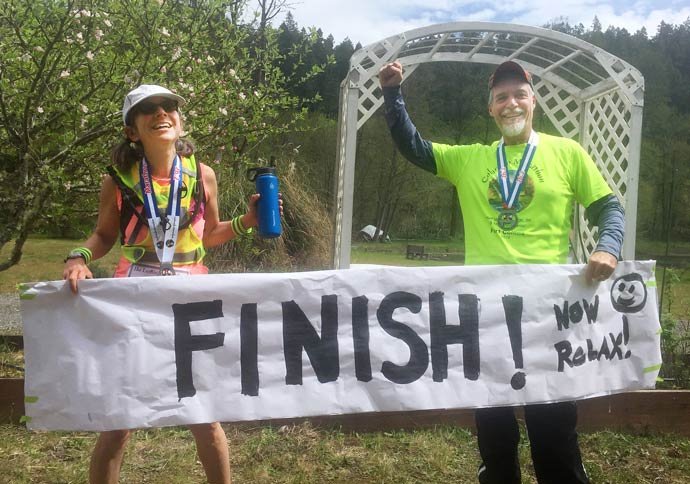 We do owe very special thanks to our best friends and quarantine-mates for giving us a place to call home during the current crisis – in such a beautiful spot to do this run. I would tell you their names, but that is also against the rules of Sanctuary.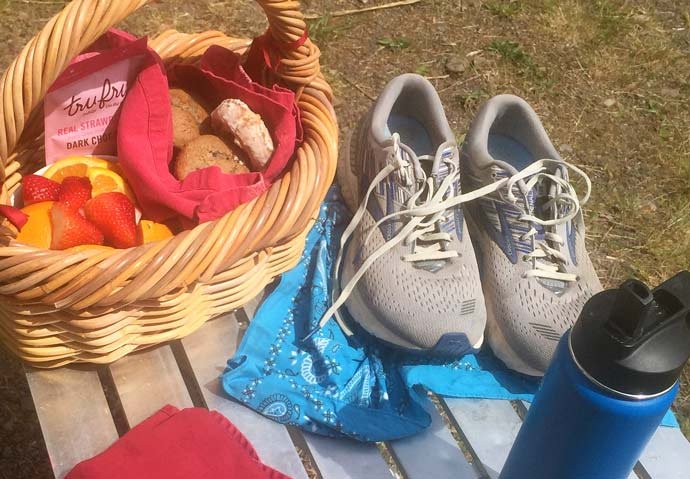 They created a Finish Line for Rene to cross, and we all cheered her on past the 26.4 mile marker with Queen blasting We Are The Champions. And they had a basket of goodies waiting for me when I arrived.
I guess this marathon wasn't so lonely after all…