With so much madness going on around here the past couple months, I've let out Fun Friday Fotos fall to the wayside. So let's go down the RVing Rabbit Hole with another collection of relatively random photos from our 13+ years of full-time RVing galleries.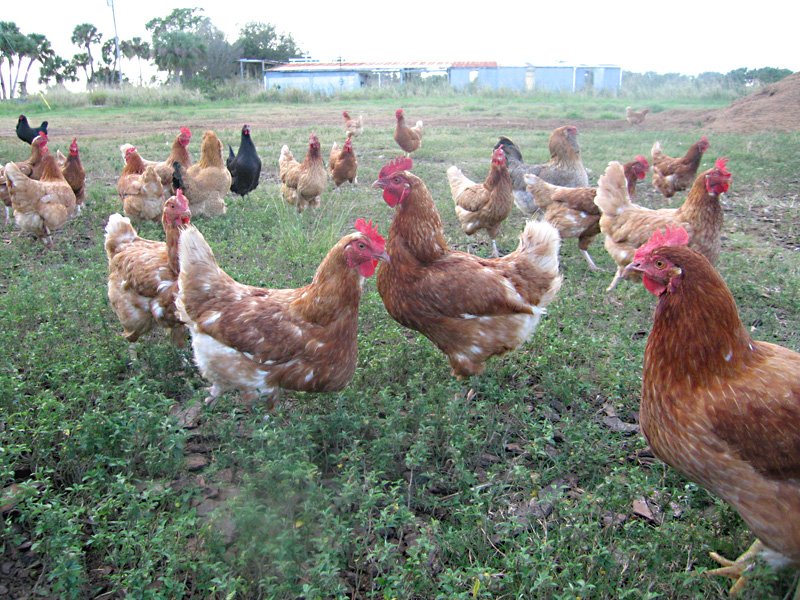 A quick search for "rabbit" resulted in numerous photos from our first farm workamping job at White Rabbit Acres. For some reason the list included lots of chickens.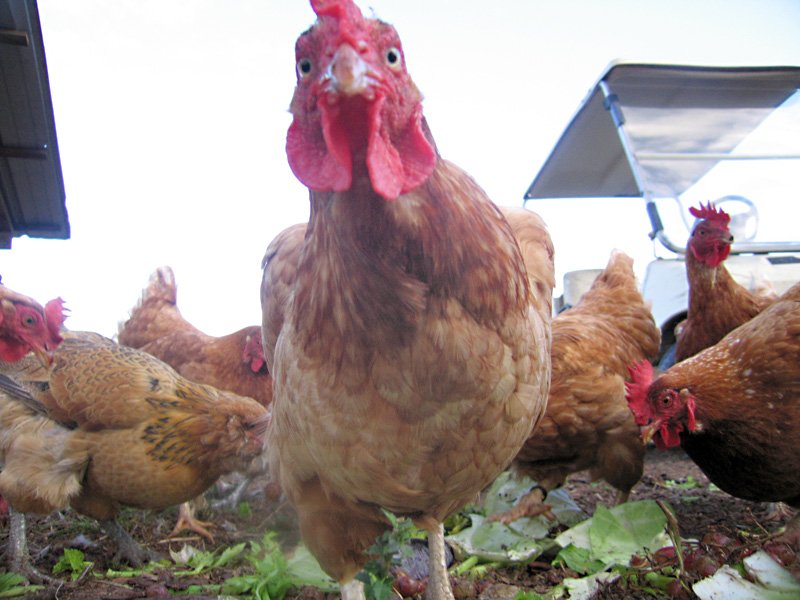 Did somebody say Chicken? Thirteen plus years later, far on the other side of the country, I found this big boy on the streets of L.A.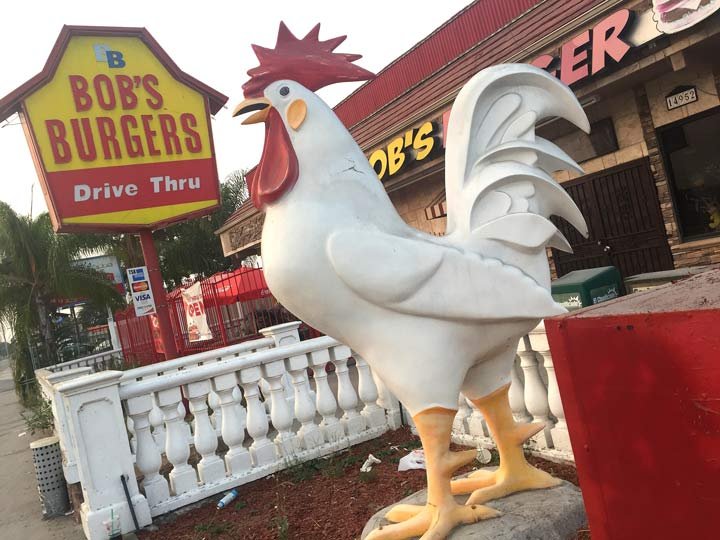 The streets of Los Angeles are home to much, much more, baby…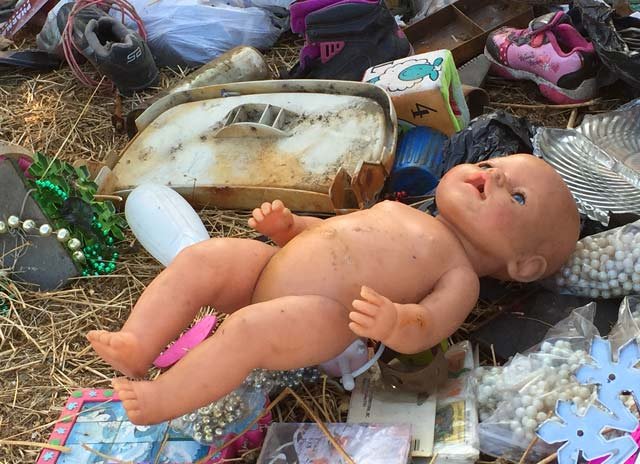 "Baby" brought me back to a certain baby lamb being born at White Rabbit where we learned about life and death on the farm.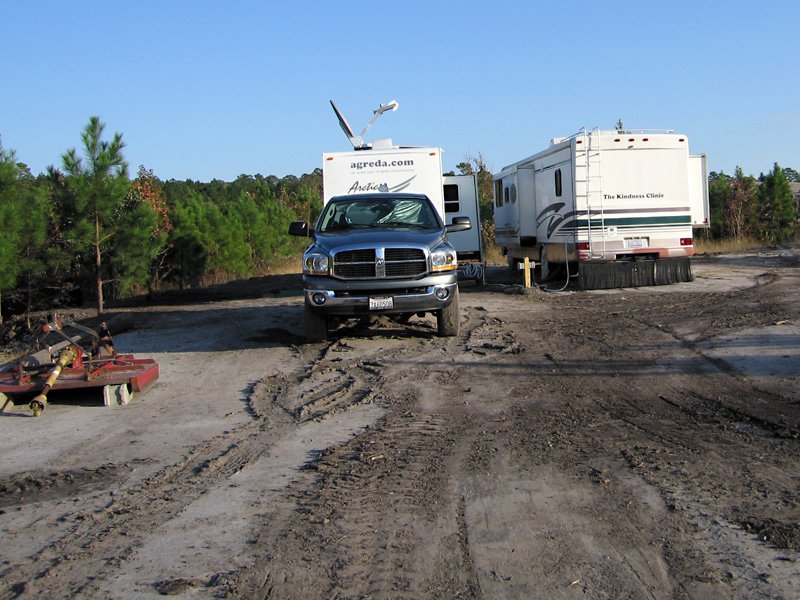 White rabbit isn't the only farm found in our galleries. The first result for a "farm" search is of our workamper accommodations from our very first workamping job at Safe Harbor Animal Rescue.
We've seen plenty of harbors, but the first one in my gallery search is Bar harbor, of course. Mmmm…lobster. Check out my review of Lunt's to find out why they call it a Lobster Pound.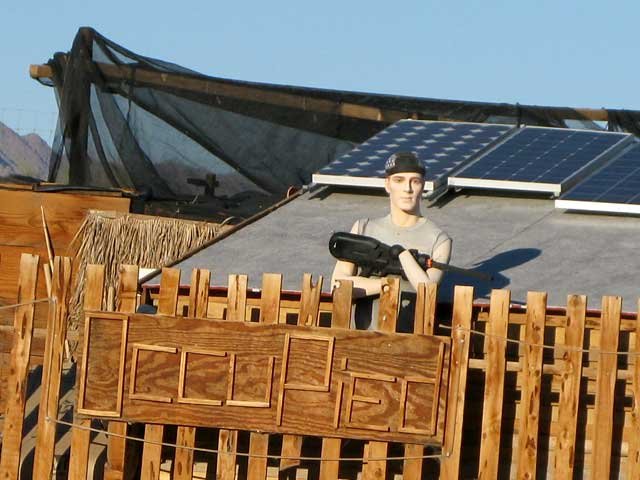 A quick search for pound resulted in quite a few compounds we've visited. Check out this Slab City security!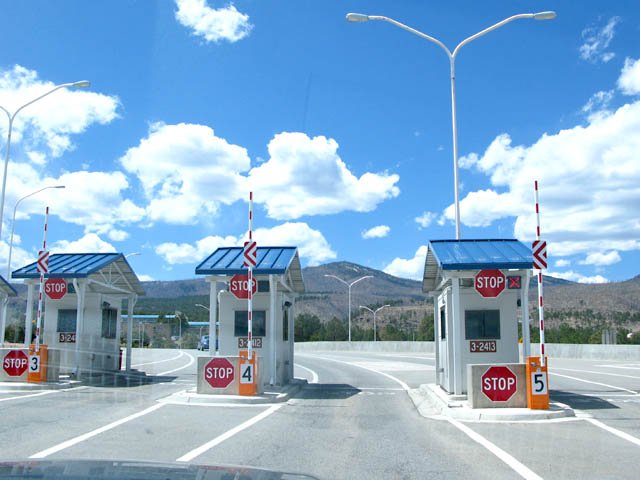 "Security" took me back to the time we found ourselves approaching the gates of Los Alamos labratory, with nowhere to turn around. Note to self: If you ever want to find the Fenton Hot Springs, approach the area from the other direction.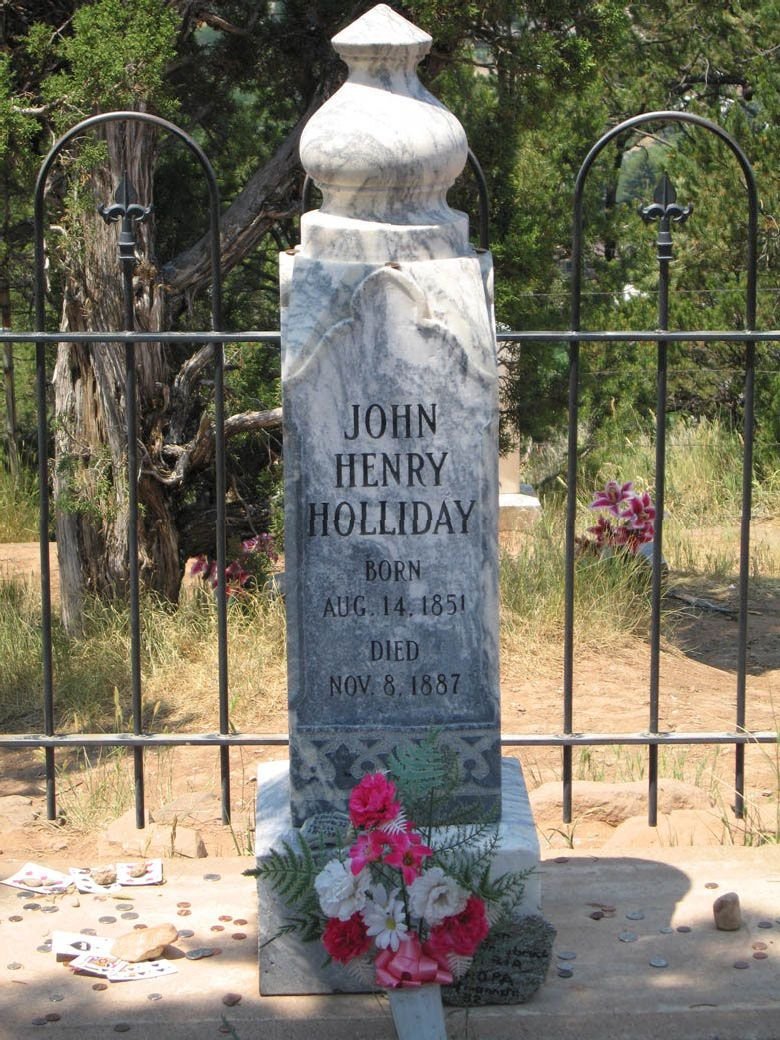 Oh, we have many "Springs" photos, but the first to come up is from our first visit to Glenwood Springs, back in 2008…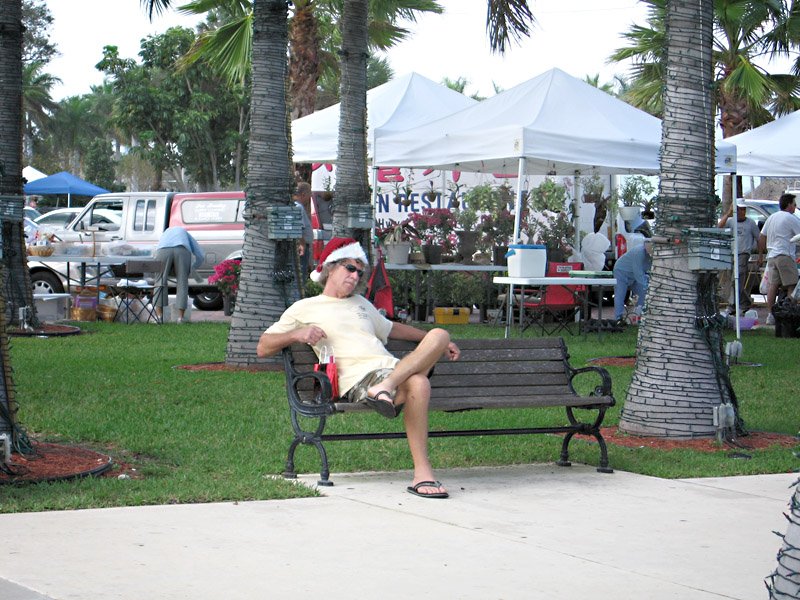 Correct that spelling, and later that year we see this dude dressing for the holiday season in true Florida fashion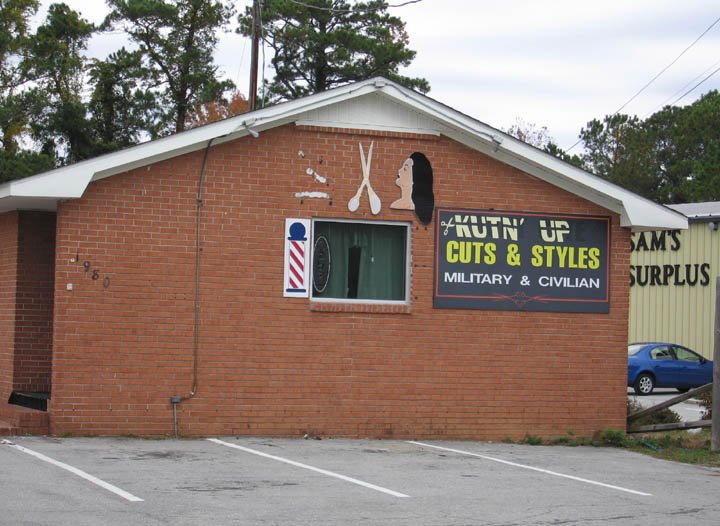 Fashion finds some truly fashionable cuts and style in Myrtle Beach.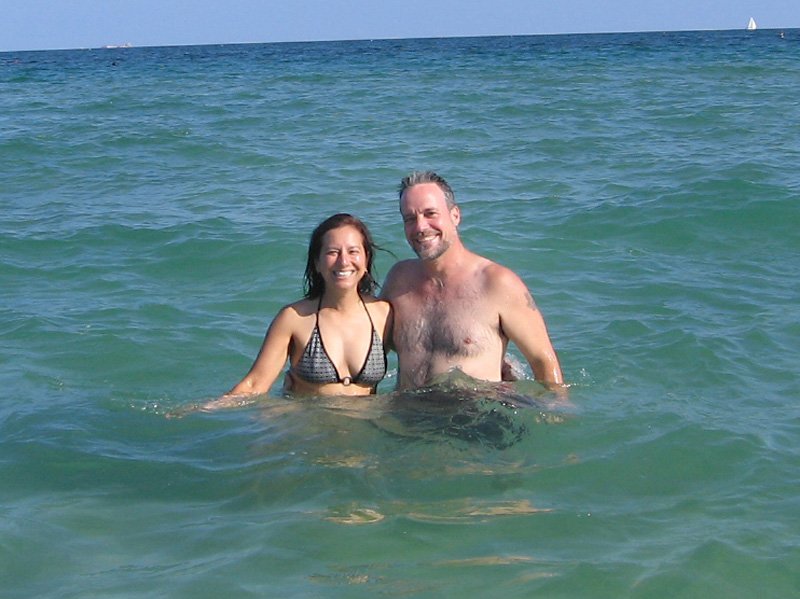 Who are these kids!? And what are the doing at the beach in January, 2008? Oh, it's Fort Lauderdale.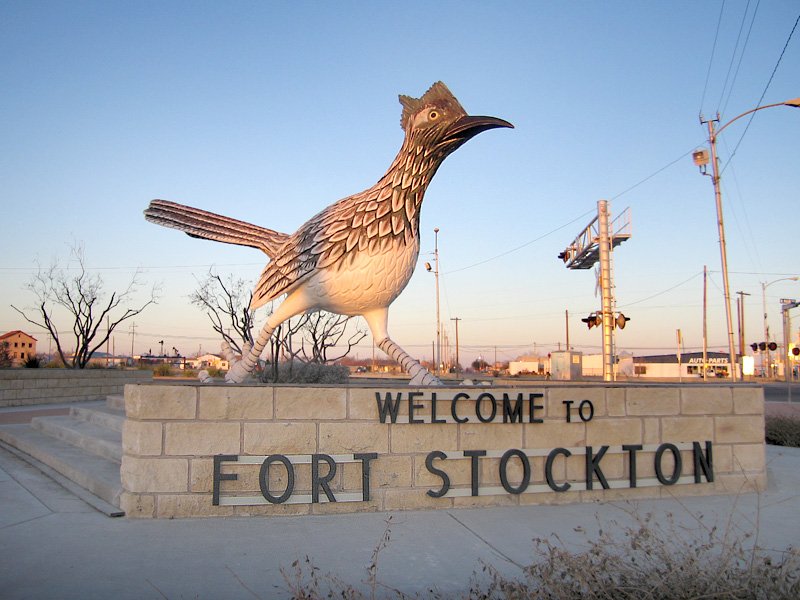 "Fort" found me another giant bird…and this Fort Moore memorial relief.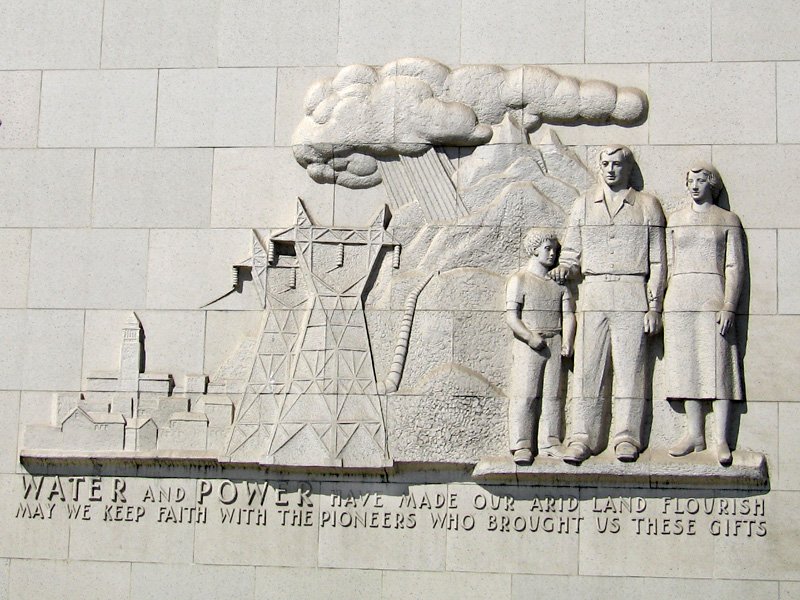 Which brings us back to Los Angeles.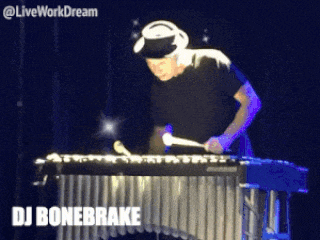 And that makes me think of the fun time we had at that X concert.
What RVing Rabbit Hole shall we go down next time? Suggest a topic in the comments for another relatively random selection of RV lifestyle photos from our 14± years on the road.