Building community is a recurring theme Rene and I have discussed on various recent podcast appearances. We've been working hard to promote our book, Be More Dog: Learning to Live in the Now. We've appeared on many podcasts, with themes ranging from dogs to entrepreneurship. The big story we usually end up talking about is how we've grown the Tripawds community since we first hit the road 13+ years ago. And how we owe it all to our Chief Fun Officer, Jerry.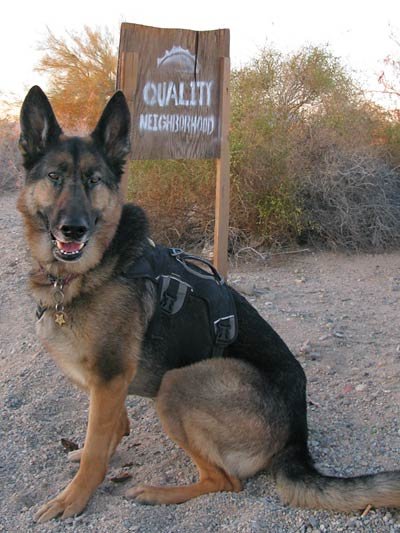 So…for this week's Fun Friday Fotos, I searched our RV Lifestyle Galleries for pictures representing Community. Thankfully, I've added the word "community" to the descriptions of quite a few photos over the years. Therefore, I present to you, this random collection of related photos.
The oldest photo I found, from our 2007 Florida visit, represents a different sort of community development.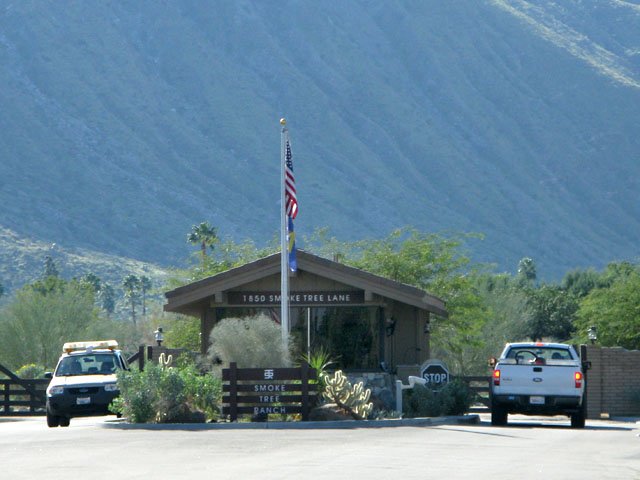 I quickly noticed a gated community theme among the random photos I found.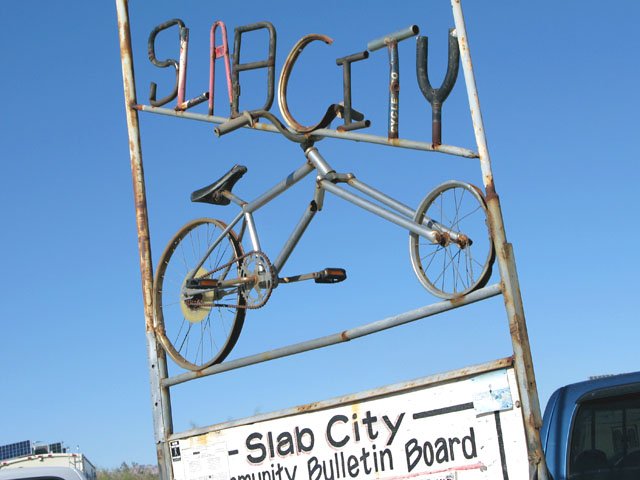 I have felt a much greater sense of "community" in the sense I mean during our stays at The Slabs.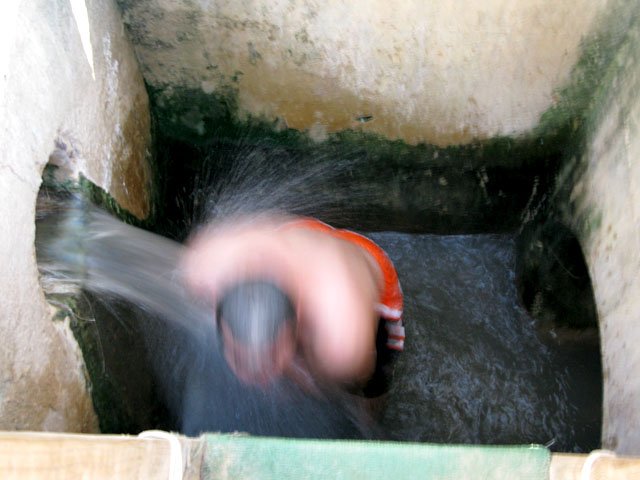 Yeah, I even bathed in the Slab City culvert shower…long, long ago.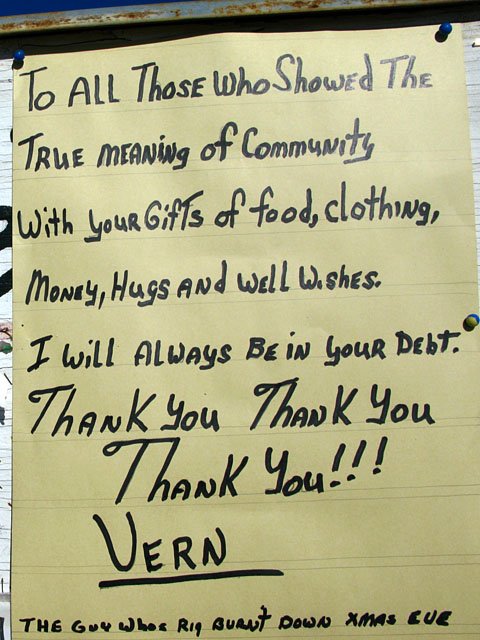 This is more the sense of community I'm talking about when we talk about building community. Like feeling at home among strangers at the inaugural Slab City Community Association meeting in 2014. That seems so much longer ago…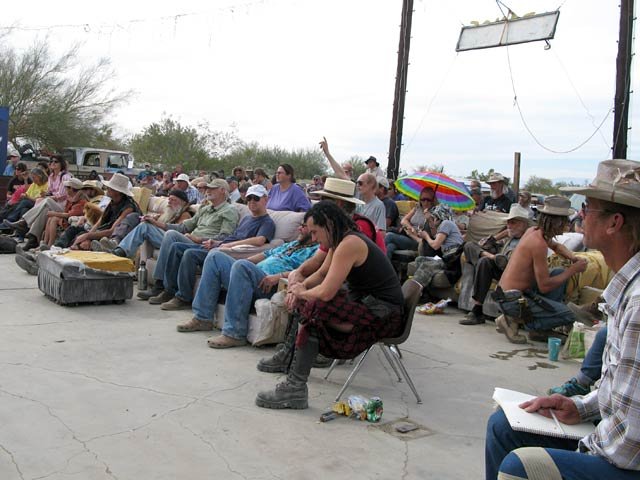 Community to me is a safe place to commune and engage with like minded people. It is a place where you can get help and the support you need for the same issues others face.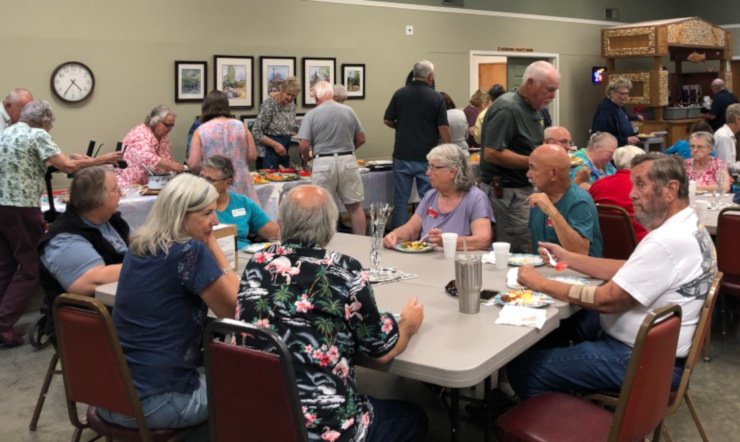 This can happen online or in person. And we have also felt a sense of community on the road, whenever we've gathered with Escapees.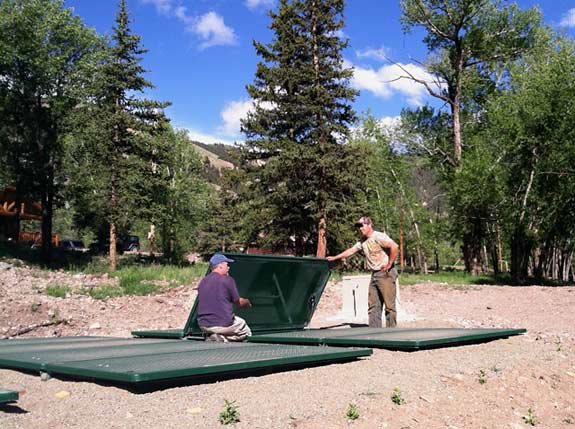 And then there is the summer I learned all about building a community septic system while workamping at Vickers Ranch.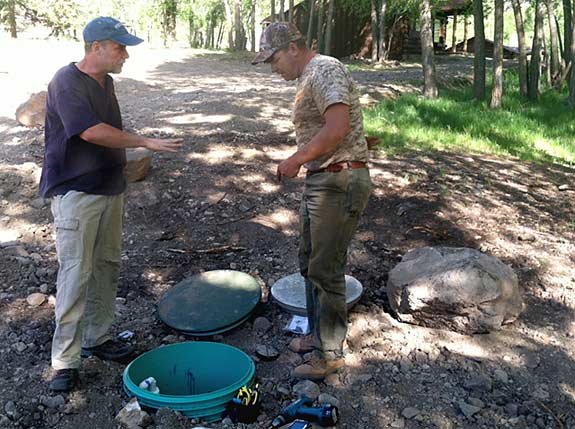 How's that for some more fun photos? Suggest a topic for next Friday's random collection with a comment below. And yeah, I missed last week's post. Did you? Subscribe here to be notified of all LiveWorkDream updates.