Time flies when your making a run for it back to your favorite winter destinations. And for us, that means the photos add up. While we sort out the pics and posts we plan to write from out trip to SEMA this year, enjoy these recent random photos from our full-time travel photo galleries.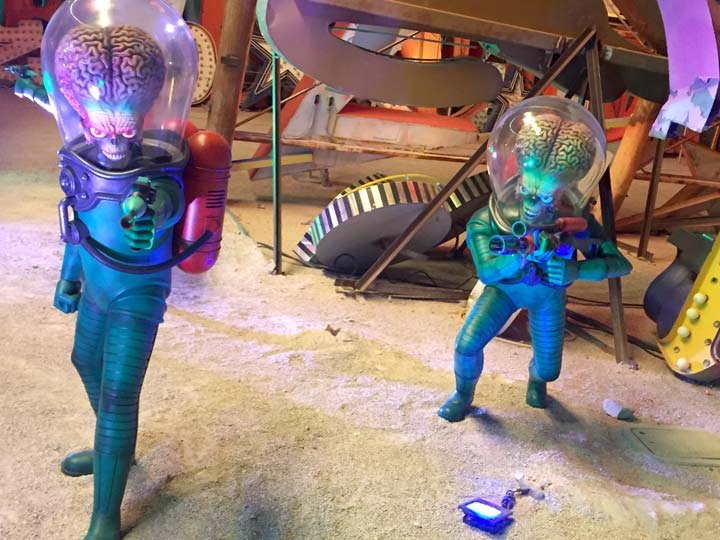 Did you see all the photos and videos we posted from Tim Burton's Lost Vegas exhibit we experienced?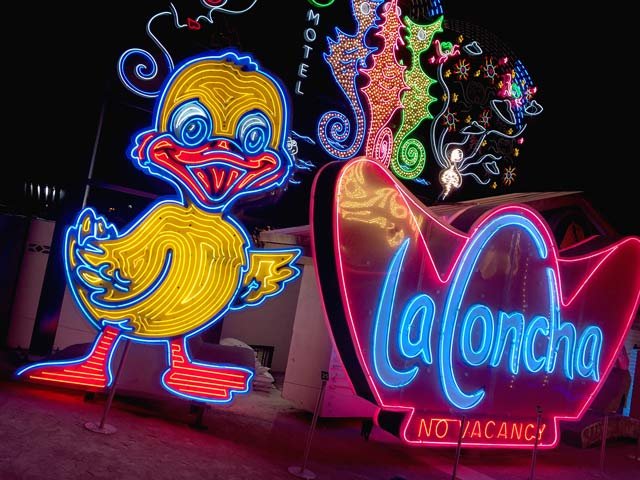 That installation, along with the Brilliant presentation at the Las Vegas Neon Museum, was the highlight of our visit this year.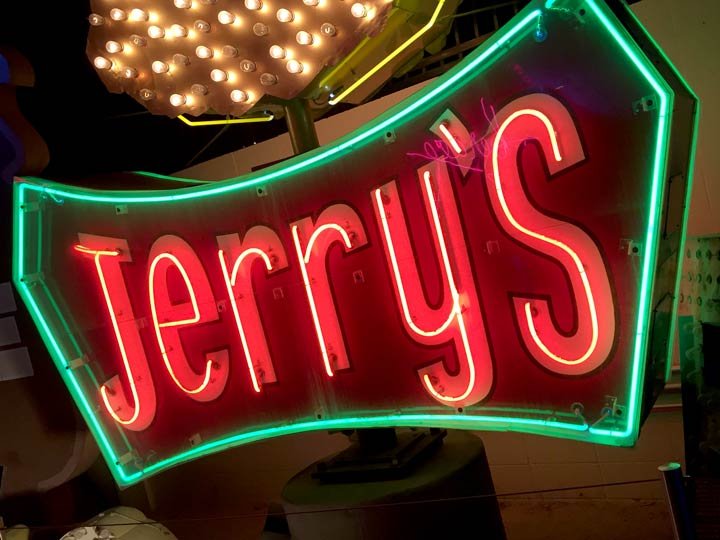 Anyone who knows about Tripawds – or has read our book Be More Dog – knows why this one made it into the Fun and Funky Signs gallery.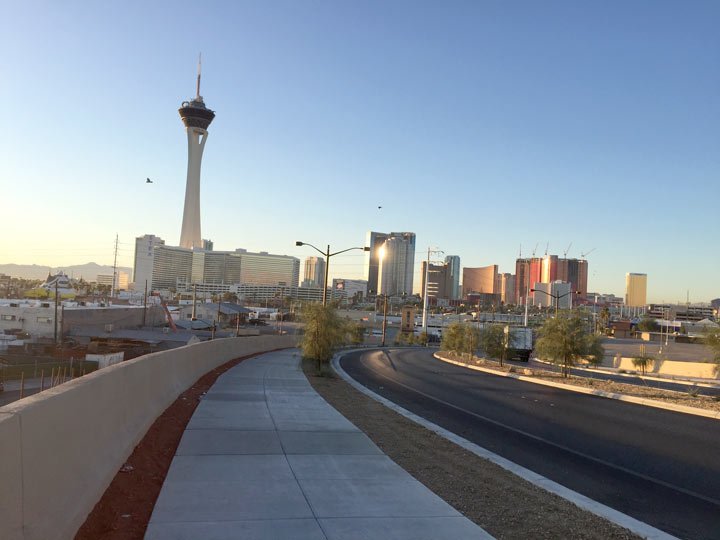 On our last morning in Sin City, I went for one final run around hustle and bustle while most were still asleep.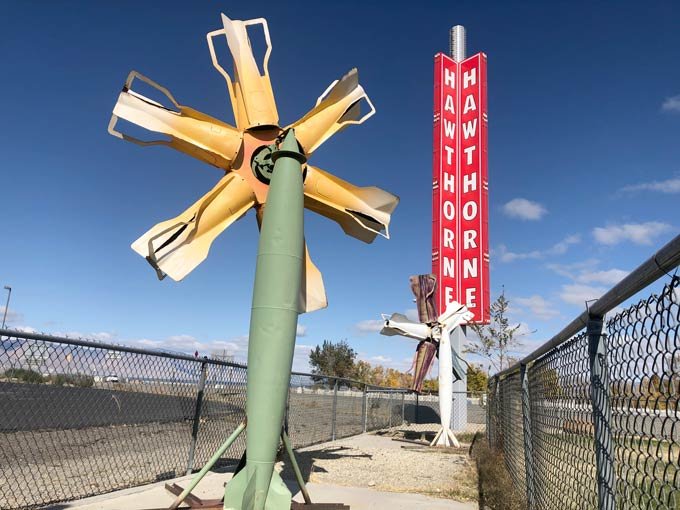 On our way to Southern California after leaving Las Vegas, we stopped for lunch at a park in Hawthorne, Nevada – home to the U.S. Army's largest ammunition storage depot.
It felt good to get away from all the concrete and get running out in the desert again when we stopped ath the North Ranch Escapees Park in Congress, Arizona.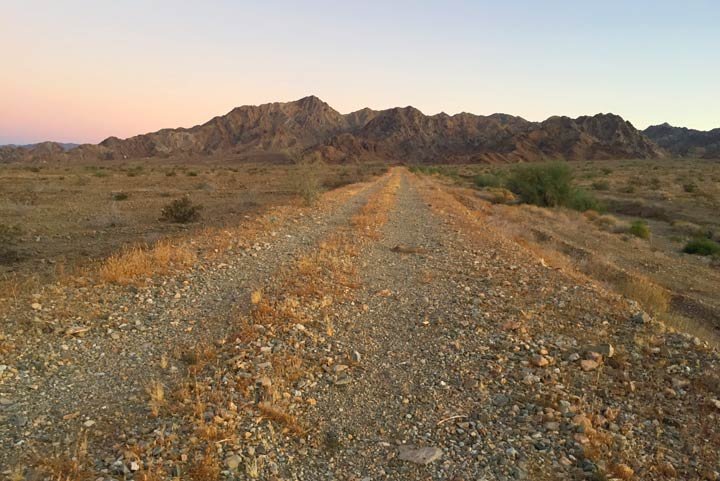 And now we're back at FOY…enjoying my love/hate relationship with these rocky roads and desert trails.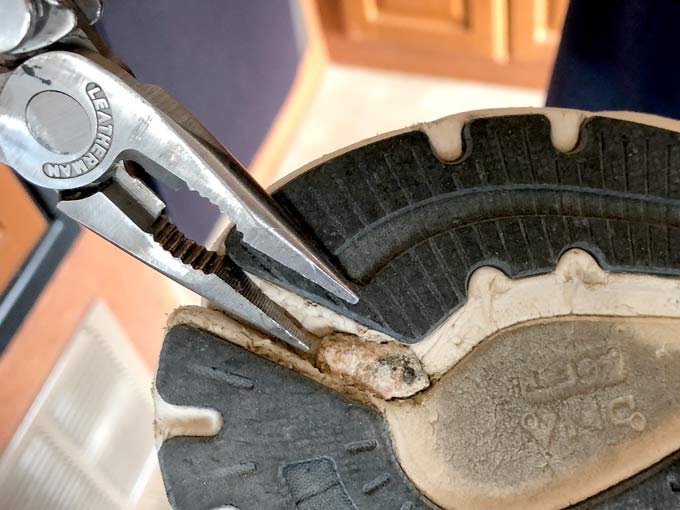 Stay tuned for more photos of sweet rides from SEMA, before we get back to our regularly scheduled programming! Subscribe here to be notified of new posts, and receive a free gift.