After leaving Reno we headed down to Las Vegas for another upcoming whirlwind week at the SEMA show, reunions with friends and of course, a birthday celebration for Jim. First up on our agenda, a trip to see Brilliant at the Neon Museum.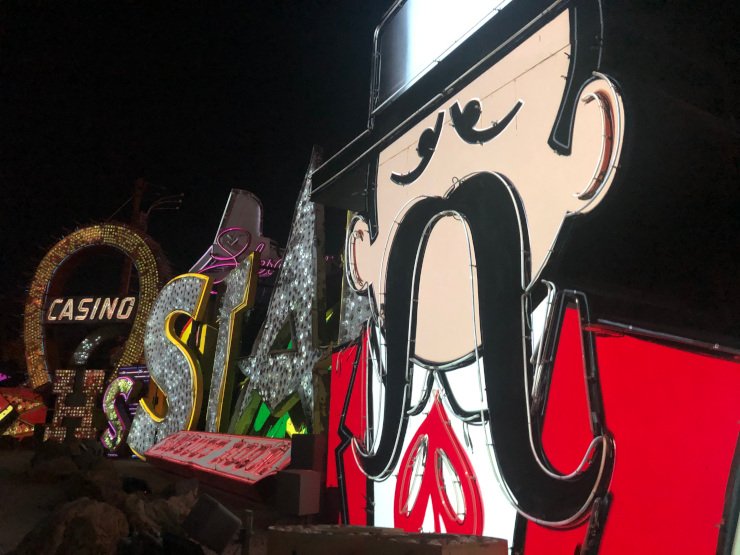 Whenever we come to Vegas we don't go to shows on the Strip. Instead we seek out the old Vegas, by searching for great lounge acts like Joey Ugarte and Rita Lim. But when we heard that Brilliant was an art installation that movie director Tim Burton (aka "Edward Scissorhands" and sooo many more greats) had a hand in creating, this was one show we couldn't miss. We are so glad we didn't!
It's hard to believe but the signs in those images were not actually working. They were illuminated by projectors!
The artist carefully projected lights and movies on the old vintage sign collection belonging to the Neon Museum. It also had a fantastic old Las Vegas music soundtrack to accompany the light show.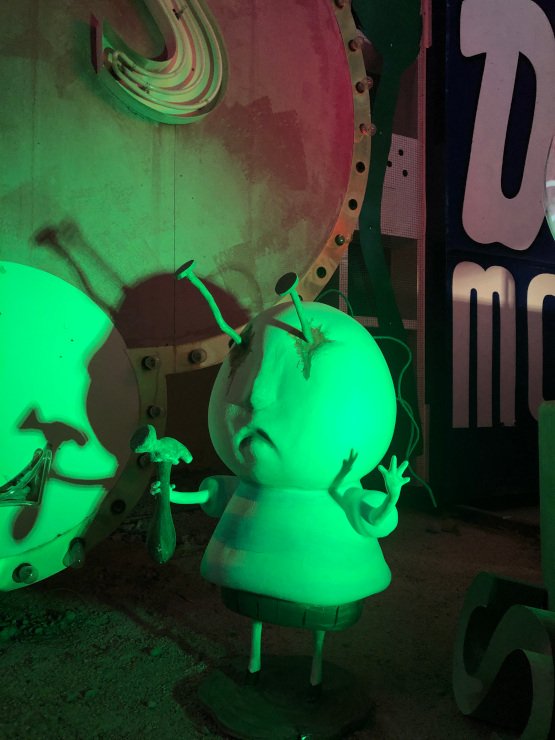 There was also original art created by Tim Burton (as if anyone else could make such darkly adorable works). Many pieces were made just for this exhibit.
Here's a better description of how it all came together:
We haven't done anything arty in a long, long time and are so glad we took time to see the show. The Neon Museum has long been on our list of Things to Do in Vegas. And it was another one of those moments when we say "Yeah. This is why we live the way we do."