Our almost annual pilgrimage for my hallowed birthday celebration with all the other freaks on the Fremont Street Experience found us back in Las Vegas for Halloween…or and many say, Lost Vegas.
Tim Burton's Lost Vegas at the Neon Museum
I have always wanted to visit the Neon Museum, but I am so happy we waited until this year – when I discovered Tim Burton's Lost Vegas exhibition was being presented throughout the museum grounds. Always a huge fan of Tim Burton movies, I wasn't sure what to expect.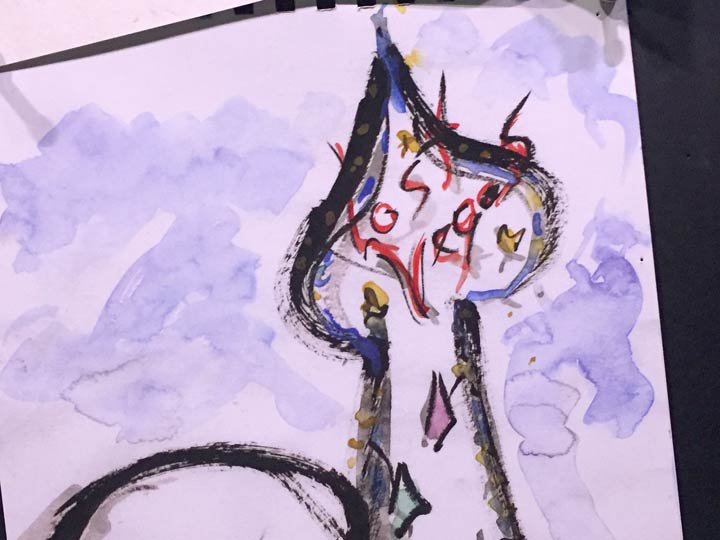 But the few photos I saw from his installations at other museums told me this was something we did not want to miss.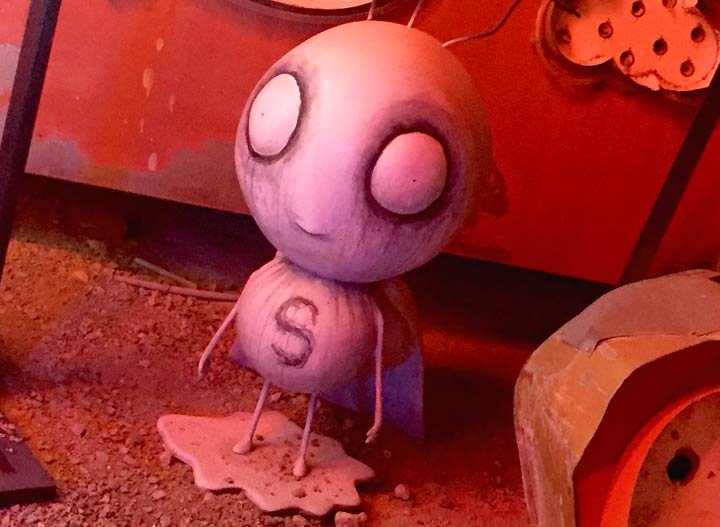 We got to meet Stainboy, up close and personal. And learn a bit about his story…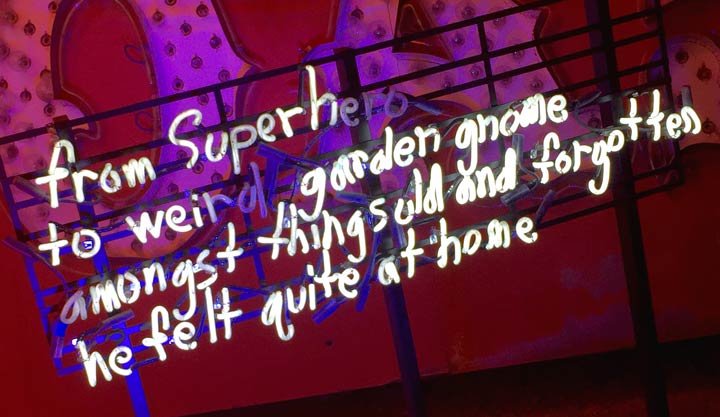 Burton also installed surprises for us around every corner of the neon boneyard, including Burtonesque characters of all sorts.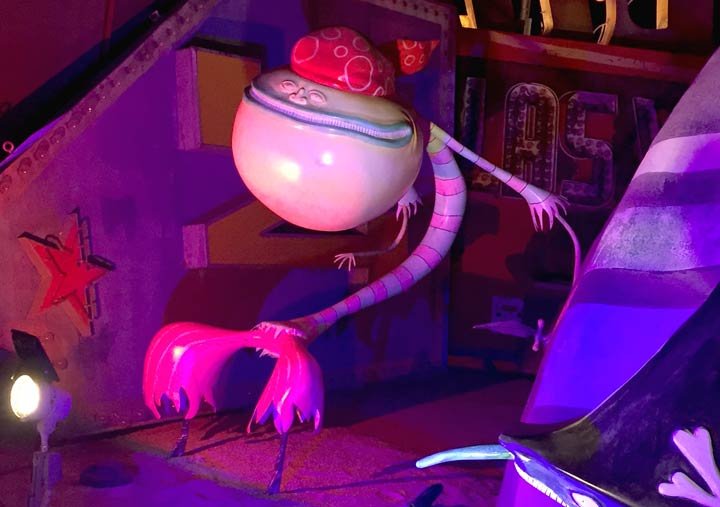 I especially enjoyed the peek inside the twisted mind of Tim Burton. Tiny dioramas depicting graphic scenes appeared to me like little movies directed by the new master of the macabre.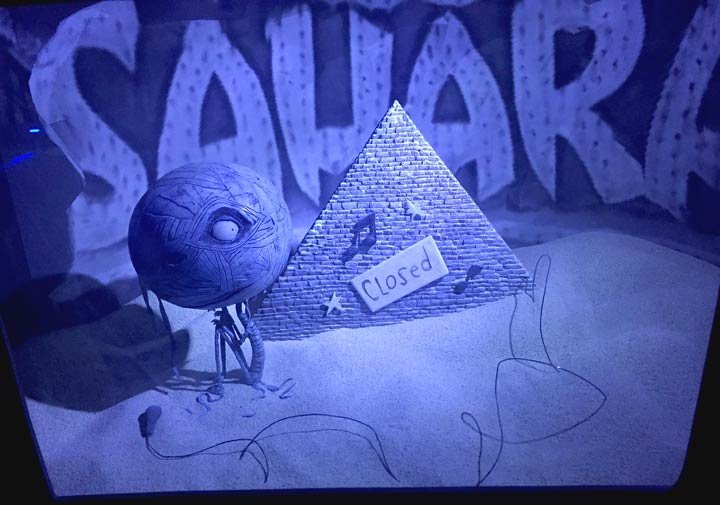 Presentation of his original sketches and poetry added to the experience.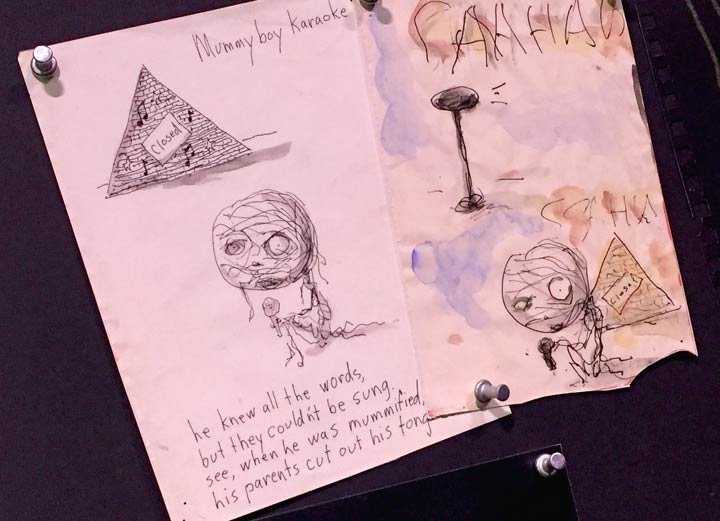 Neon Museum Experience is Brilliant!
Our evening at the Neon Museum began with a visit to the North Gallery. Rene posted a short video from her phone, in her recent post: A Brilliant Way to Get Lost in Vegas Time Travel. But I was so impressed with this immersive experience, I had to share another slideshow with photos from mine.
I had always assumed the Neon Museum was simply a graveyard of old signs from the Vegas of yesteryear. It is. But I had no idea the museum brings these defunct masterpieces to life in Brilliant. And brilliant this show is! I was amazed by the projection technology, lighting design, and focus of the projectors used to light all the non-functioning neon signs in all their glory.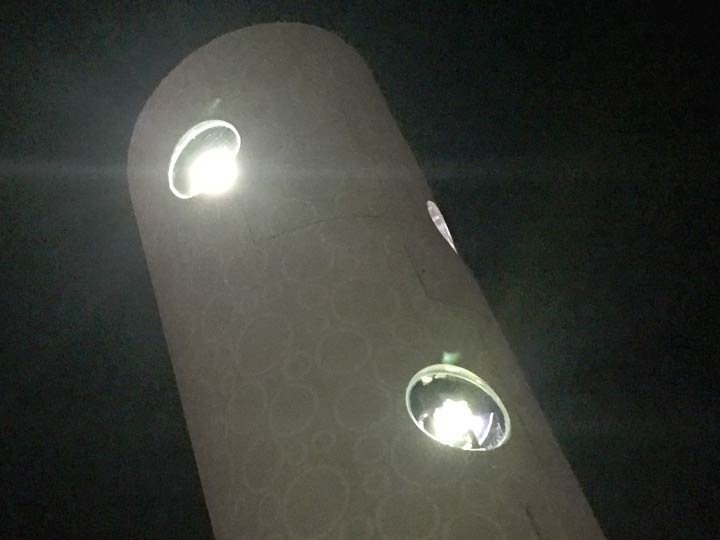 I was especially impressed by the lighting of one sign in particular, something that most people likely miss. I stepped closer to investigate when I noticed the old Denny's sign being brightly lit without lighting the sign in front of it. The precision focus used to light these signs, and illuminate individual bulbs is amazing. Seeing all these old signs up close and personal was one of the highlights from my birthday weekend this year.
Stay tuned for more highlights and another video from Halloween, Lost Vegas Style…coming soon!