Permanent travel opens your eyes up over and over again. Like during our first visit to Chimacum Escapees Co-Op Park in Washington state. We just spent the last week at this lovely park and have to say that it's now on our short list of places to escape the wrath of summer.
The Chimacum Escapees Co-Op Park: a Washington We Never Knew Existed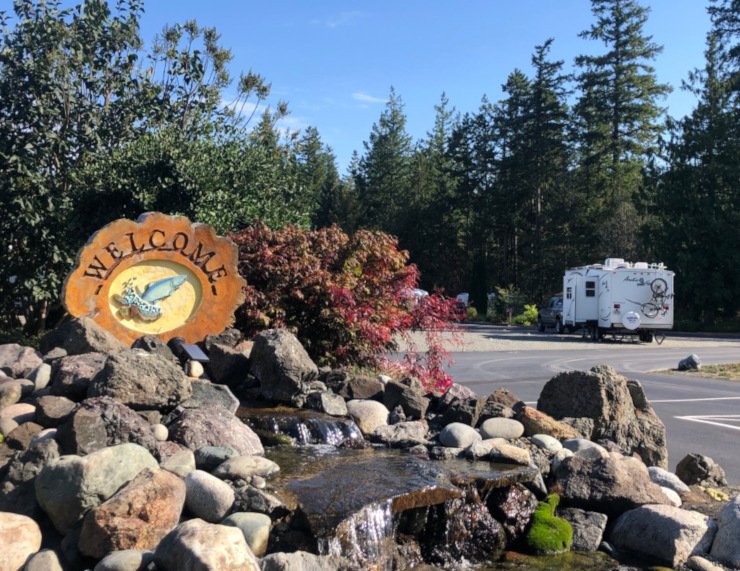 In my recent Cheap RV Living post I mentioned how most Escapees RV club parks were nice, but in out-of-the-way locations that Jim and I would never consider retiring in. And I've also told friends that I hate the weather up here. Well, I take it back.
It's not what we thought it would be.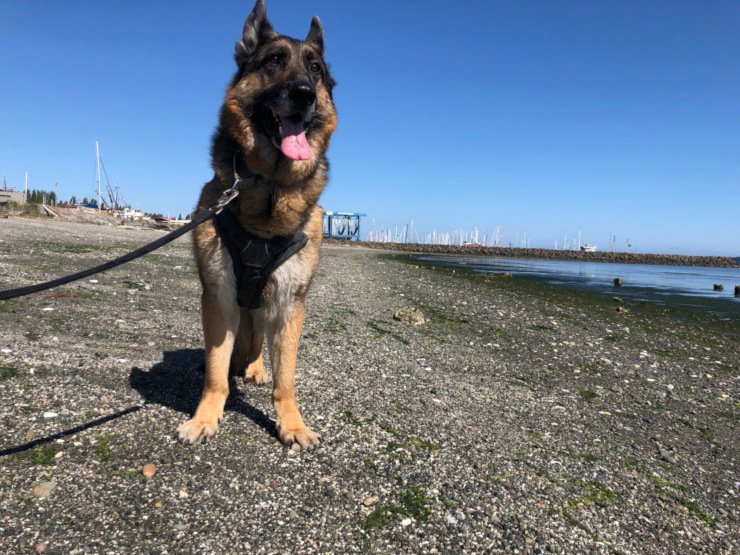 The Chimacum Escapees Co-Op Park is in the Washington we never knew existed. Located on the eastern (sunnier) side of the Olympic Peninsula, Evergreen Coho Park is in an area with gorgeous summer weather, small farms, fruit stands galore, tons of art and music.
There is no HellMart within 20 miles but it's ten minutes from the adorable, throwback seaport community of Port Townsend. If for some reason you need a city fix, it's just a ferry ride away from Seattle.
Everything is close, but not too close
We spent a week boondocking in the $7.50 a night cheap seats. What a joy to learn the park is within running distance of the spectacular Olympic Discovery Trail. A few morning training runs, one visit to the Food Co-Op and Port Townsend and within a day, I was smitten with the area. I'm pretty sure Jim was too!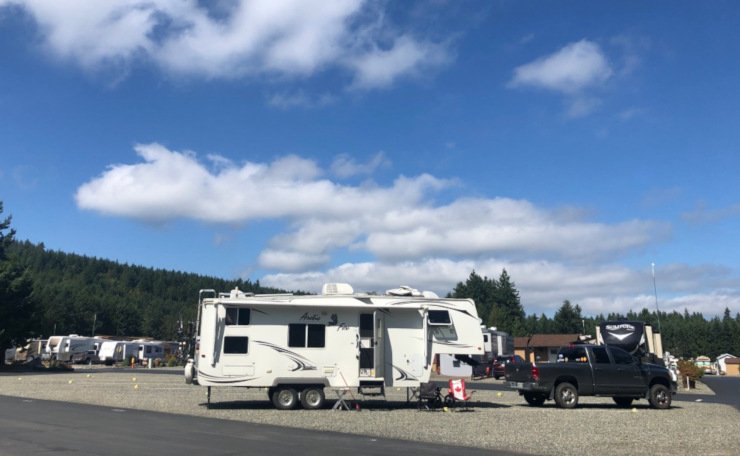 The Port Townsend region is laid back, artsy and feels like our old stomping grounds in Northern California. But it's also without the crime, panhandling or economically downtrodden–at least what we saw. I'm not quite sure how it escaped the problems of nearby Seattle, but we just didn't come across any of those familiar issues.
It's got the best of what we loved about our old hometown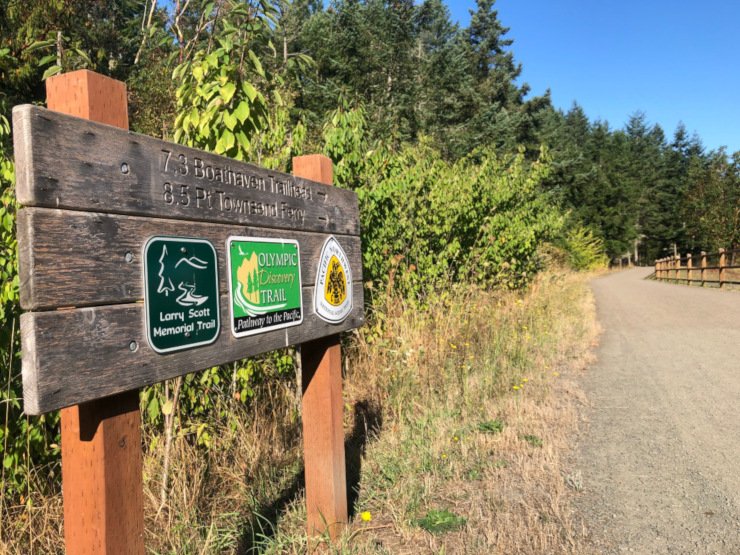 The Evergreen park itself is meticulously maintained, but not uppity. It's pet-friendly, with all breeds of dogs romping around. The laid back, accepting attitude of residents is real and the neighborhood is eco-groovy with lots of front-yard gardens, rooftop solar panels and that SKPs family vibe that the club has built its reputation on.
And the park residents are so nice!
This park tour video led by our Escapees friend and writing colleague Sandra Haven isn't just fluff, it's the real deal:
And everyone we met is, or once was, travelers like us.
Sure, we were still among the youngest park visitors (for now!). And Evergreen members were still so welcoming! I attended a huge birthday party in the clubhouse for a park resident who had just turned 90 (and didn't look or act anywhere near her age!), and was made to feel like an old acquaintance.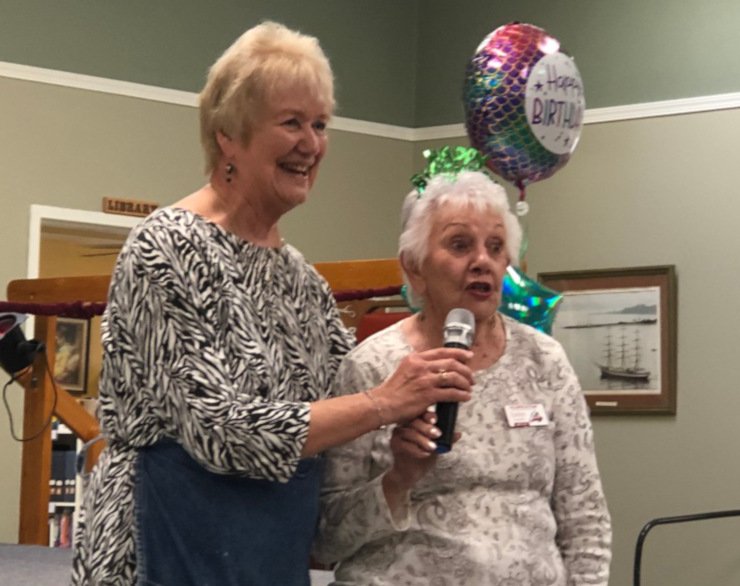 Later, I had conversations with neighbors in the clubhouse. Whatever our ages, we were all part of the same tribe of wandering weirdos who feel a stronger kinship with the traveling life than most.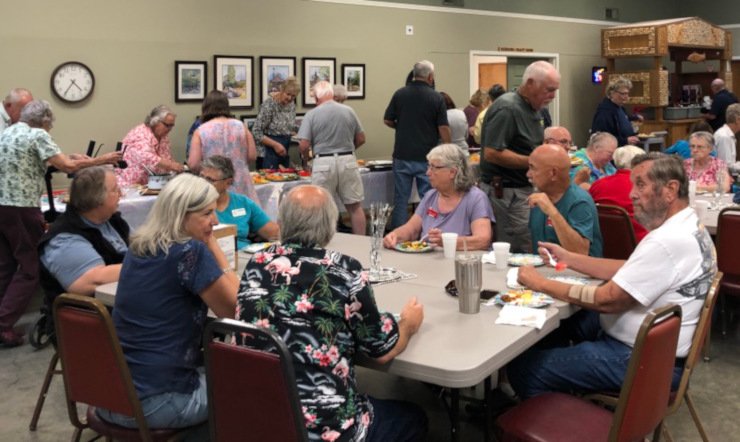 We'll be back!
There's a lot to love about being an Escapees member. Visiting Escapees club parks and co-ops are among one of the best reasons to join. Washington state feels like a long way from our most familiar places like Colorado and Southern California, but we'll definitely return to this lovely park someday in the future.