In 2012 when Dave Ramsey said RV loans are dumb, we listened. Jim and I had been arguing about buying a new RV, so I called Dave's radio show to ask if it would be OK to finance our next rig. After all, we are full-time RVers and it would be our primary home, I explained.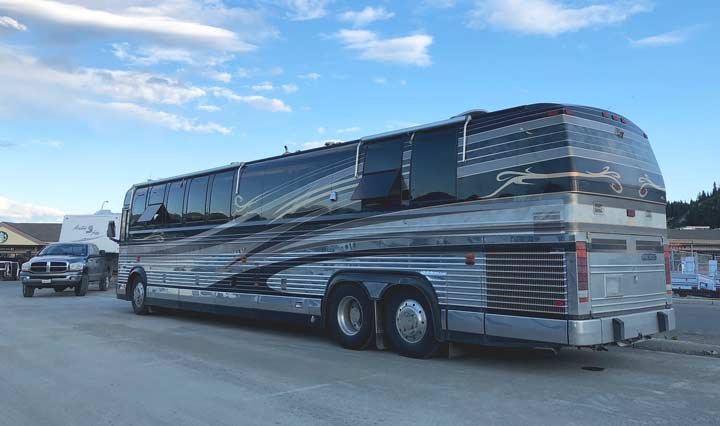 His reply was sobering:
"I wouldn't. Because they go down in value so quickly," he said. Then he kindly elaborated:
"The problem here is this. I mean it is your deal and it is what you're doing right now at this stage of your life. But as a long term game plan, mathematically speaking, not as a lifestyle choice but mathematically speaking, what you're doing is basically you've bought a house trailer that you're driving.

Trailers go down in value, right? Mobile homes go down in value. And so that's what we're doing. It's a large car that you sleep in. You know, financially speaking, is what I'm saying."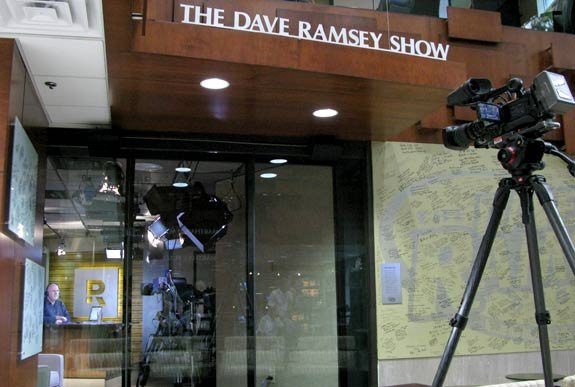 We listened, saved and paid cash for our current rig. As long as we live on the road, we can accept the trade-off of living in this depreciating RV home/office. The lack of ROI is worth it to us.
Meanwhile, we keep saving for that "someday," when we need to hang up the keys and set down roots somewhere. We've seen some terrific RV communities in our travels that looked like good contenders for our octogenarian years and beyond.
But then John Oliver did this mobile home park expose on Last Week Tonight. Ironically, he features Dave Ramsey in the opening. And, we watched it the same week that our favorite winter retreat, Fountain of Youth, announced a whopping 17% rent increase for long-term RV lot renters and seasonals like us!.
What's the Answer to Cheap RV Living?
Cheap RV living is easy when you don't pay rent very often and live on the road. But at some point, even the most frugal RVer will need to park their rig for good. Then what? Clearly, traditional mobile home parks are not a smart choice.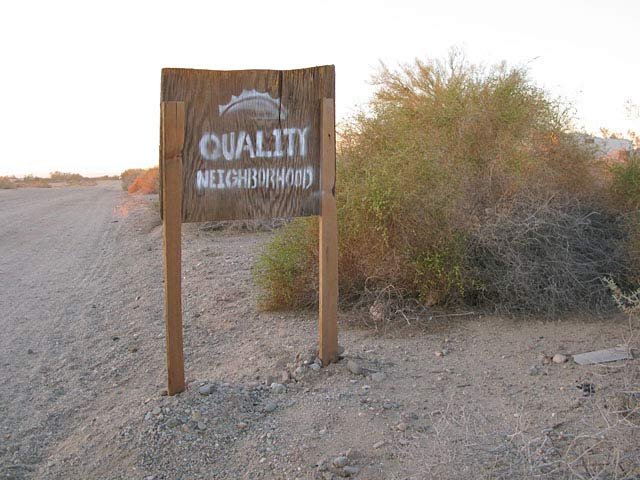 I don't ever want a typical single-family home ever again, and Jim is kindly going along with my crazy plan. Which leaves us with just two choices for our senior selves:
We buy a condo in a cute, walkable town with everything we need closeby.
Or we buy into an RV co-op, similar to Escapees Co-Op parks. They differ from mobile home parks, because you actually own the land underneath your rig. Nobody can raise the rent, but of course the Home Owner's Association can collectively vote and raise fees.
One of the problems with Escapees co-ops we have visited is that all of them are on county land, far from any kind of services and amenities. Every co-op we've visited requires a drive to the nearest town, usually a small one. And when I'm old and ancient, my goal is for us to use public transit, walk and ride share just like back in our San Francisco days. The Escapees Co-ops we've seen will not work for us.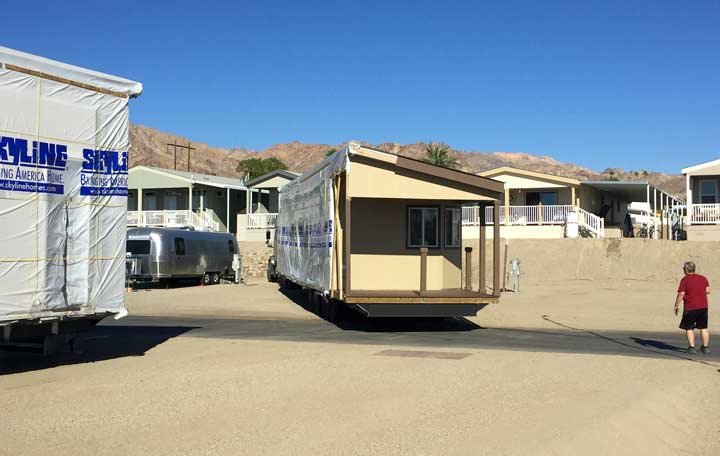 Meanwhile, we'll keep our eyes open for alternatives and stay far away from traditional mobile home parks. And if anyone knows of a group of ambitious full-time RVers with big dreams to establish a neo-hippie, progressive-minded co-op park somewhere habitable, I'd love to hear about it!
Check out this Q&A with the Experts for Everything You Wanted to Know About Alternative Housing: RV Edition, including input from your Live Work Dream Team!