We've always wanted to visit the home where our two Arctic Fox fifth wheel trailers were born. We finally took the time to take the factory tour at Northwood Manufacturing when we last passed through La Grande, Oregon where we spent the nigh boondocking at the Northwood headquarters.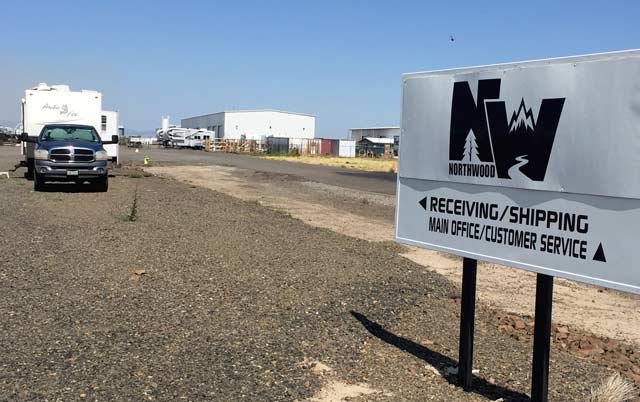 Check out this quick video to see the Northwood team in action, or browse all the photos from our tour of the assembly lines below for a peek behind the scenes with Arctic Fox trailers and fifth wheels being built.
Northwood Manufacturing Arctic Fox Assembly Lines in Action
We chose a second Arctic Fox because of their quality construction, and Northwood has always provided incredible customer service. This shines through at the factory where our tour guide was very kind, extremely knowledgeable, and unbelievably generous with his time.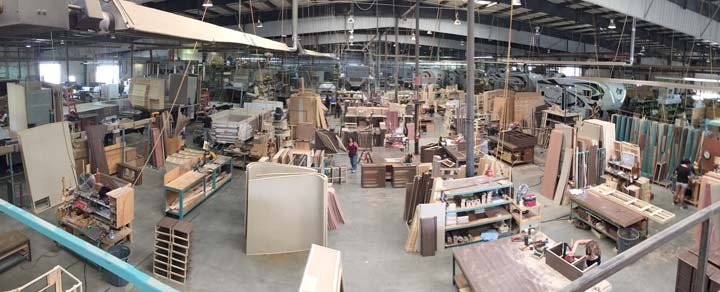 One of the first things we noticed is how everyone appeared to be enjoying their job and taking pride in their work, proving their motto: Team Work Makes the Dream Work! Seeing them all do their stuff proved it's true that these "RVs are built by people, while cars are built by machines and robots" as our tour guide told us.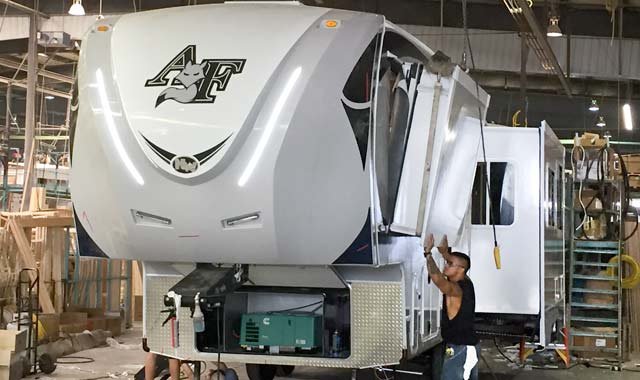 It was impressive to see the number of rigs being built at the same time on two separate assembly lines in one building. Even more impressive was how it only takes 7-8 days from start to finish for one rig to be ready for inspection.
Many of these photos illustrate the superior craftsmanship put into each and every Arctic Fox camper and trailer. I was especially excited to learn that their "Aluminum Superstructure" is much more than marketing hype. You will see that one full warehouse is dedicated welding and laminating the walls together. The walls are constructed with multiple layers of materials laminated together around a welded aluminum frame filled with #2 foam and "bonderized steel" added where any cabinets will mount to the wall, so fasteners are bolted and not just stuck into the foam.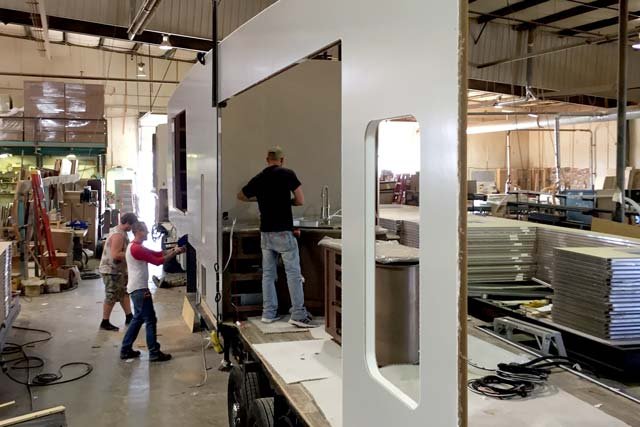 Northwood uses only the highest grade aluminum structural box tubing available. The thickness allows for double bead welding along all seams, and they are apparently the only ones in the industry to do that. They also produce anchor core blocking – by inserting precisely milled wood inside the bottom aluminum tubes – which ensures stronger connections wherever bolted to the chassis. Oh, and yeah, they build the chassis themselves.
No wiring is run through the walls, it all comes up through the floor. And no particle board is used anywhere structural. Quality assurance and testing adds up to another three production days for each unit, to ensure all systems are functioning properly before any rig hits the road.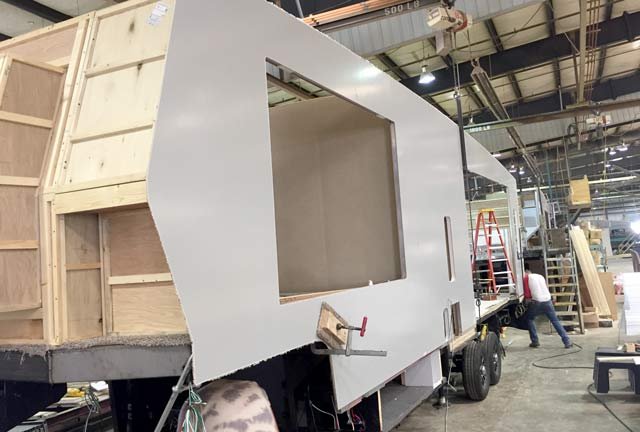 We love our Arctic Fox. The new units are pretty sweet, but we did learn that 2006 is the magic year for used units. Prior to that, the construction was all wood. This explains the resale value we got when trading in our first RV – the 2007 Arctic Fox 245N. We currently have a 2010 275B in which I converted the bunkhouse into a workshop for Rene's handcrafted jewelry business.