Curious about what we do while workamping at Vickers Ranch? Check out our video from a few years back to see what ranch workampers do all day, then wait a few days and the list of projects will be completely different. Take for instance this random selection of scenes from my past month on the ranch.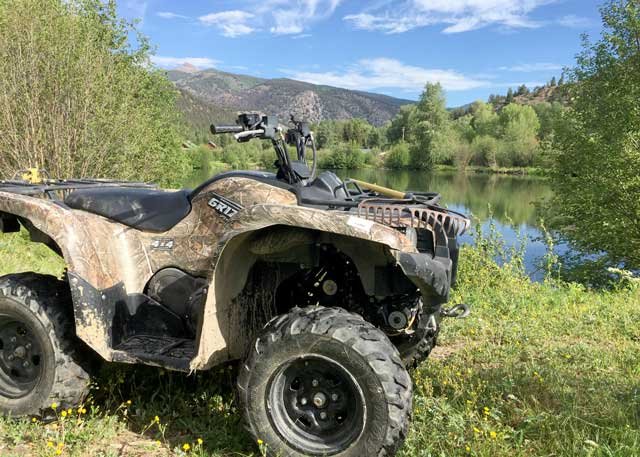 A few mornings you may have found me taking the Grizzly far out past the pasture to check on the irrigation headgate to clear out debris.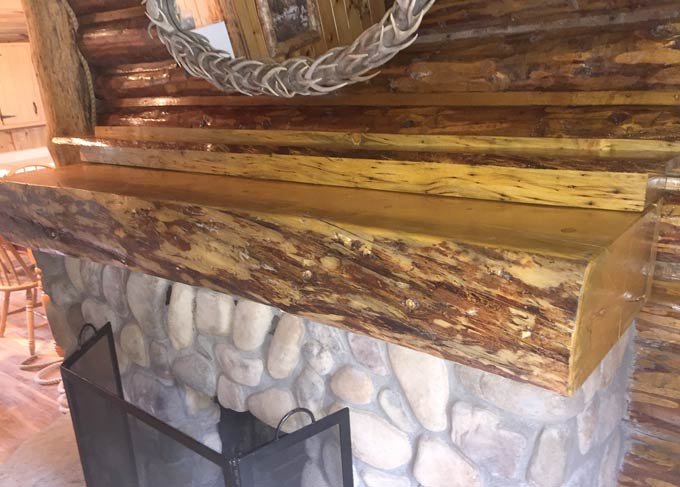 Once there was an open day in one of the cabins, we set and finished a new custom log fireplace mantle similar the one I built a few years ago.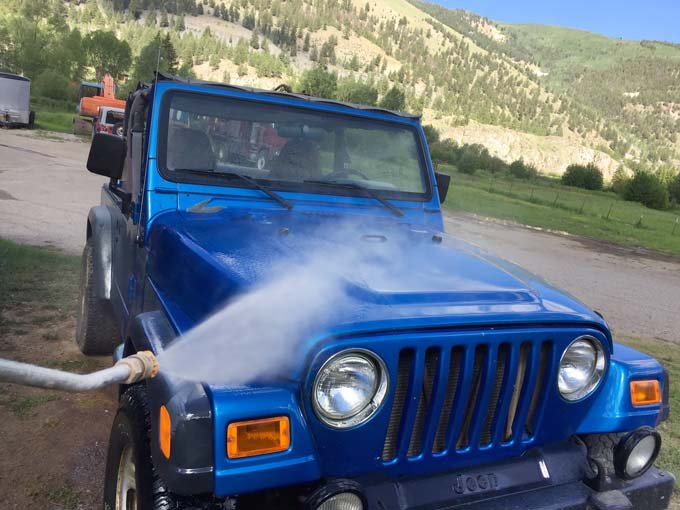 Occasionally, I would wash the rental Jeeps, or instruct renters upon their use.

One set of guests in particular wanted a guided tour of the upper ranch in the Jeep they rented. For that, I was happy to oblige.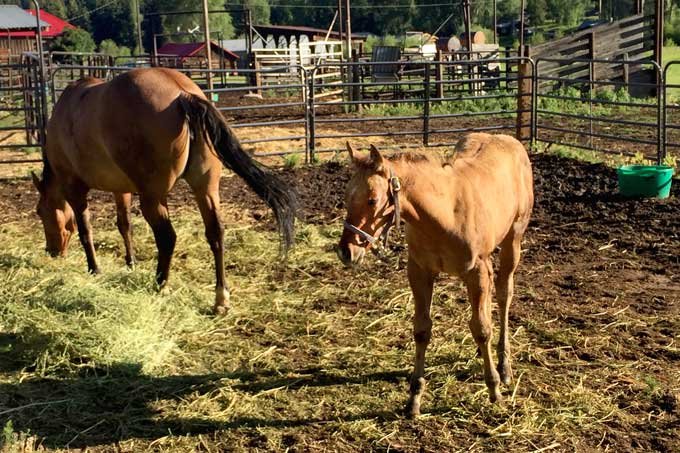 Feeding the Mare and her Colt in our front yard was a particularly fun part of the job this summer.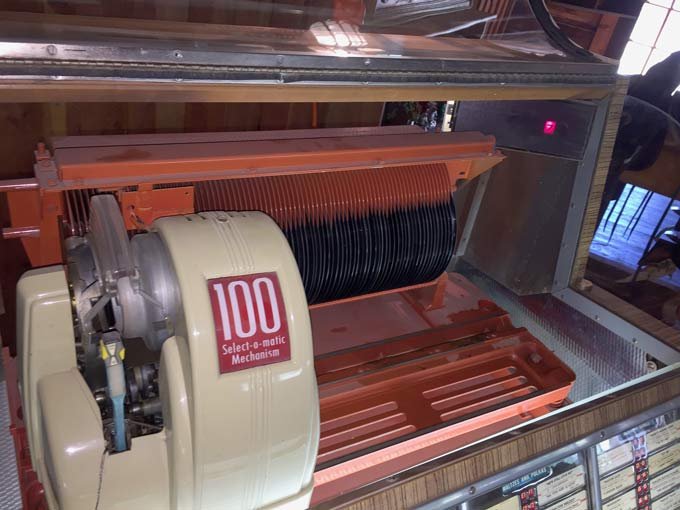 On a particularly hot afternoon, I took the opportunity to cool off while troubleshooting the old Select-o-Matic 100 Juke Box in the rec hall, which hasn't worked for years. I did get the mechanism moving, but that was about it.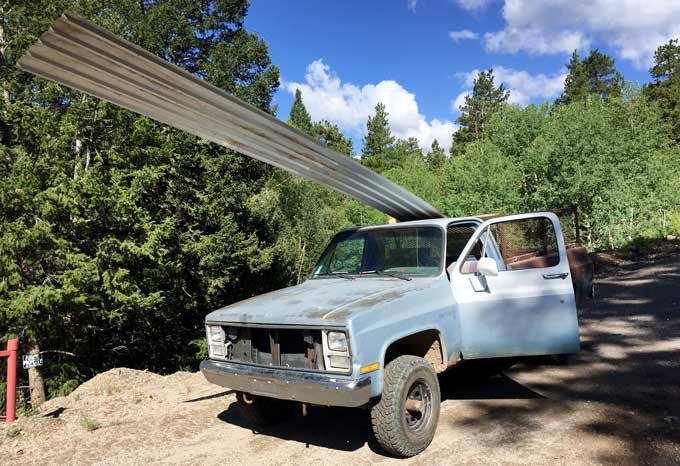 I did make quite a few trips to the Bone Yard to scavenge material for various ranch projects over the past few weeks. One trip was rather tricky, which I took rather slow. We used this metal to skirt a new wellhouse addition which was the major project this summer. I'll save those photos for my next fun Friday photos post…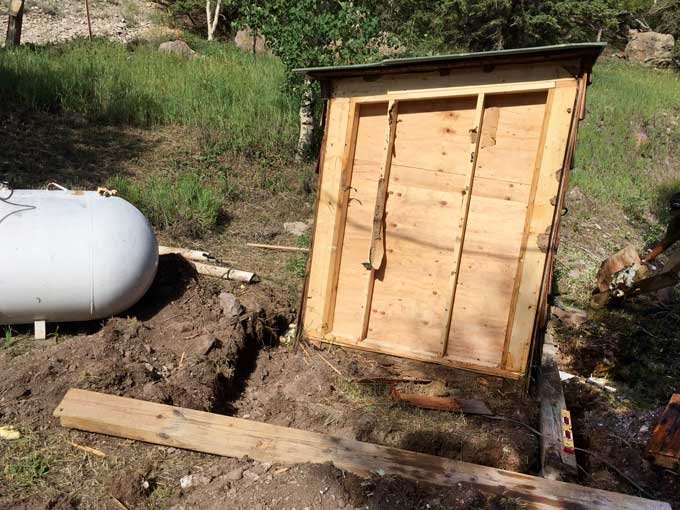 Don't miss my first week of ranch workamping job photos during our first days back working at Vickers Ranch.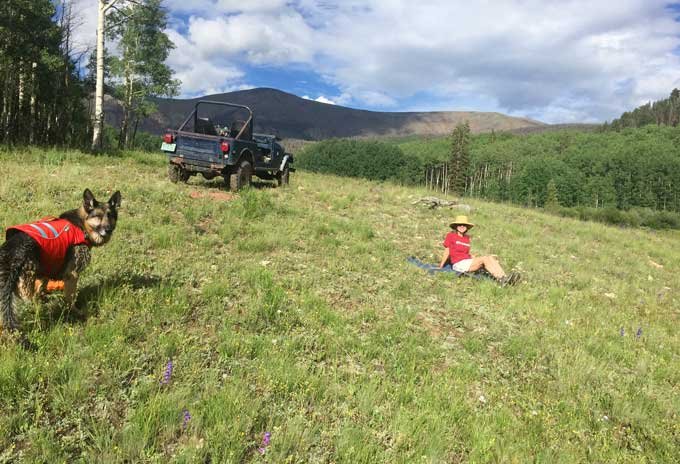 We did get at least one day off, when we enjoyed a tour of the upper ranch in Old Blue. Yes, we had more than one day off. But most were spent catching up on our own business.
It may be a long time before we're workamping again, since Vickers is really the only place we care to return. And we won't be returning for quite a while! According to the scrawls on the laundry room wall, we have returned for eight summers over the past eleven years.
So, will we return next year? No promises yet, but when working in a place like this, with employers who make you feel like family, it's hard to say no.
Where did we find such an awesome workamping job, you ask? Why in Workamper News, of course!
How to Find the Best Workamping Jobs with Workamper News Promo Code
Want More?