Not too many RV parks offer cheap boondocking spots, but Escapees Rainbow and Co-Op parks are the exception. It's one of many reasons why being an Escapees member pays off.
The Easiest, Cheap Boondocking with Benefits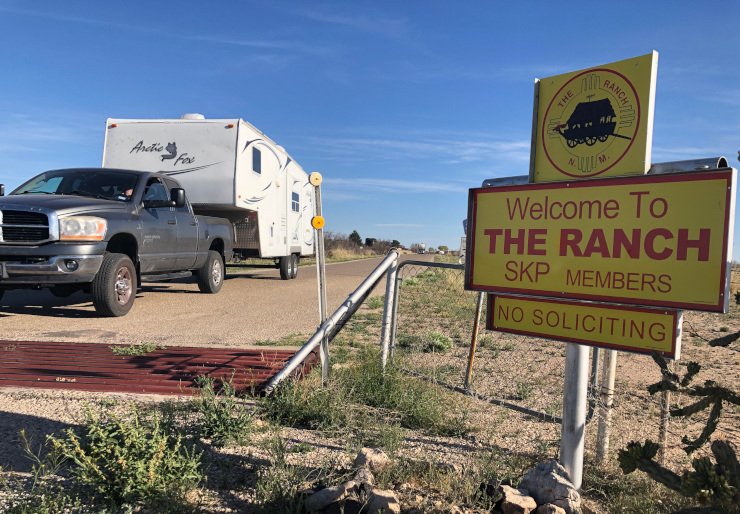 Escapees parks aren't usually located in convenient locations. The Ranch in Lakewood, New Mexico, is a good example. It's not really near much except Roswell and Carlsbad Caverns, both touristy destinations we checked off long-ago and haven't felt a need to return to since.
But in April when we wanted to avoid the Texas Panhandle tornado alley on our way to Colorado, our only choice was to head up Highway 285. It was a good move.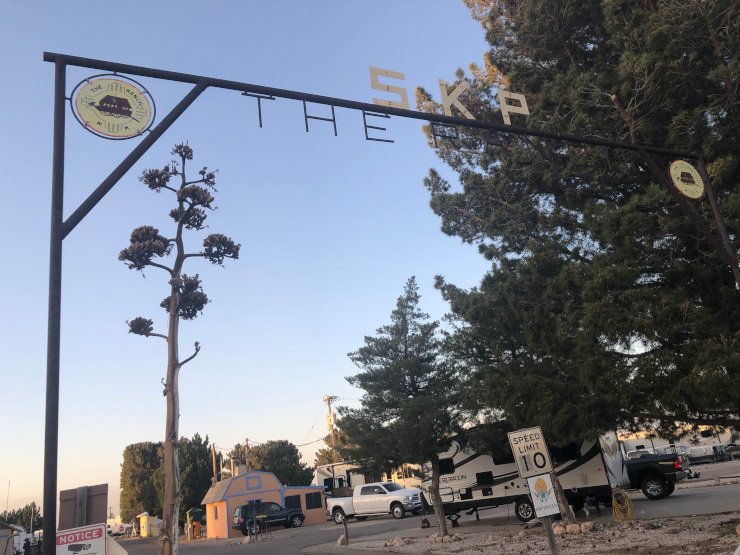 The Ranch was an ideal place to stop for a few days, midway between our Luckenbach overnighter and annual Pie Town detour. The 15-acre property was hand picked in 1983 by Escapees founders Joe and Kay Peterson. As the second Escapees Co-Op park constructed, members volunteered their time to build it from scratch. They had all the hookups installed in just four months.
In her memoir "Beating the Odds," Escapees co-founder Kay Peterson writes:
"…it was satisfying to see the results of both parks Joe supervised and realize that, through the efforts of a small group of volunteers, useless land was transformed into a home base for 120 families in two different states. Volunteering was — and still is — the heartbeat of Escapees, and the philosophy of caring and sharing is the reason for its continued success."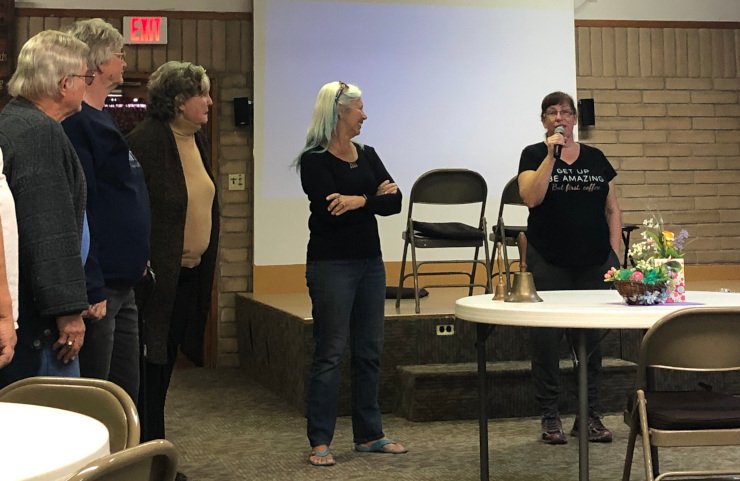 There's talk of a new club park in the pipeline, this one specifically for us working-age Xscapers. The skeptic in me wonders if that level of club volunteerism can continue in order to build future parks.
After all, most of us full-timers will continue working long into that time of life when previous generations of SKPs were already cashing retirement checks. Who has time for building co-op RV parks when you're making a living? Jim and I sure don't. And we don't know too many younger full-timers who do.
Why The Ranch is Worth a Stop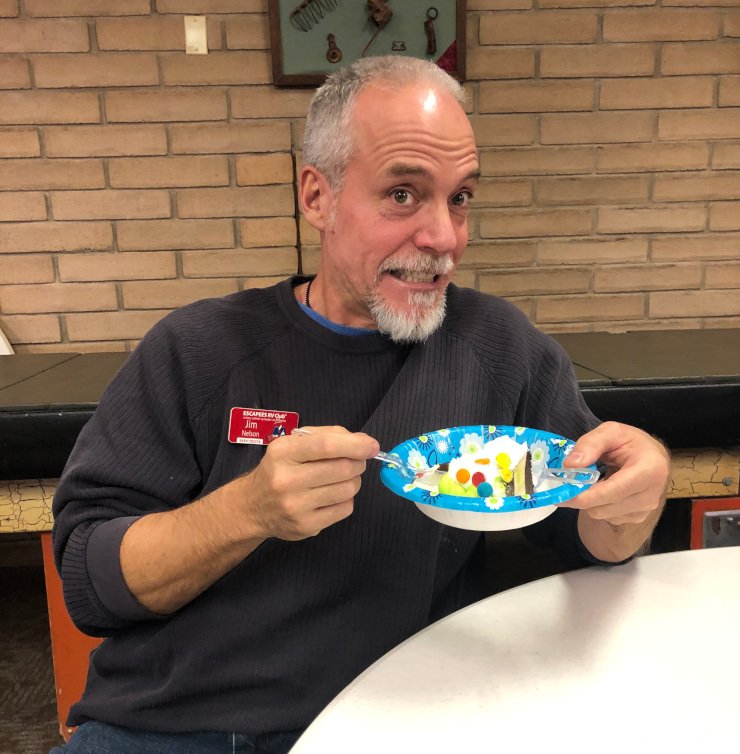 Typical of any Escapees park, there's cheap laundry, a daily happy hour and a community spirit unlike any other RV park. The only downsides of this place include the wind, an occasional whiff of the encroaching oil and gas development and the horrendous goat head stickers that stab your feet and make your dog go limp.
Thankfully, the Ranch's cheap boondocking spots with a great view totally make up for the few negatives.
Most Escapees parks have some kind of inexpensive dry camping options for club members, usually around $5 to $10. They're a great benefit when all you want to do is dump your tanks, do laundry and get your bearings. But not all of them have big, open boondocking spaces like at The Ranch.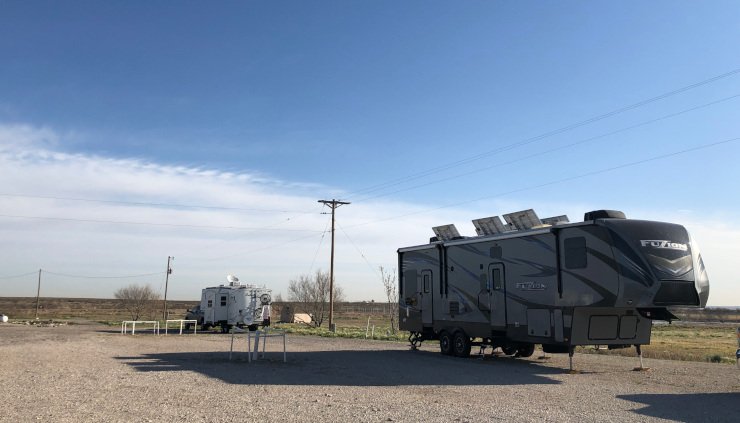 I also love how when you ask for the cheap seats at The Ranch (or any Escapees park for that matter), nobody gives you the stink eye. Club members understand the need to be a frugal full-time RVer.
At $5 a night, this park was the perfect stop when we just didn't need to splurge on full-hookups. We'll definitely go back again some day.